Clark County School District names 4 superintendent finalists
Updated April 6, 2018 - 8:41 pm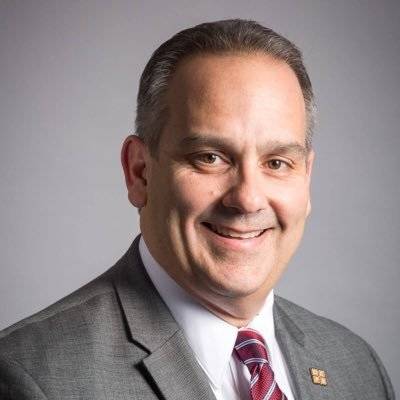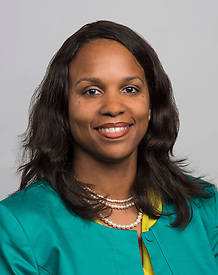 The Clark County School District named four finalists Friday from outside Nevada in its search for its next superintendent, surprising some people that no internal applicants made the cut.
The finalists are John Deasy, former superintendent of the Los Angeles Unified School District; Donald T. Haddad, superintendent of St. Vrain Valley Schools in Longmont, Colorado; Shonda Huery Hardman, former chief school support officer for the Houston Independent School District; and Jesus Jara, deputy superintendent of Orange County Public Schools in Florida.
The finalists could not be reached for comment Friday.
The lack of an internal candidate was surprising to some who have called for a district insider who already knows the dynamics of the district and its challenging reorganization, among other things.
"I was very disappointed that we didn't have anybody local," said Brent Husson, president of the Nevada Succeeds education advocacy group, who supported Chief Academic Officer Mike Barton for the post. "To me, we have talent within our district that is easily comparable to everybody on that list."
The exception, Husson noted, is Deasy, who has the experience of leading the second-largest district in the country.
The final four
Deasy, who led the Los Angeles school system from 2011 to 2014, has most recently served as CEO of the Reset Foundation, a nonprofit focused on education and criminal justice issues.
Jara, who has served as deputy superintendent in Orange County since 2012, was a finalist for the Metro Nashville Public Schools director post in 2016.
Haddad currently leads Colorado's seventh-largest public school district, with 32,000 students. He has spent his entire career in Colorado.
Huery Hardman is a coach, consultant and urban specialist working for Franklin Covey, where she consults with school districts on how to improve overall leadership, according to her resume.
She was previously a finalist for the state superintendent of Ohio position, according to the Cleveland Plain Dealer.
The search firm Ray and Associates narrowed down the field from 77 applicants across the nation. The School Board will interview three finalists on April 13. The final candidate will be interviewed April 16, and the board will pick a new leader April 19.
Top insider not listed
Barton, potentially the strongest in-house candidate for the job, didn't make the cut.
"Today I learned that I was not a finalist for the superintendent position. I will continue to work tirelessly promoting student success with staff and all stakeholders in the Clark County School District," he said in a statement Friday. "Out of respect for the ongoing selection process, I reserve further comment."
Barton received support from some community members, including Mayor Carolyn Goodman.
Goodman said she was quite amazed that no local candidate was included for consideration, noting the current turnover in higher-education leadership at UNLV and the College of Southern Nevada and the future turnover in a number of political offices.
"It's an amazing time, and it's a very important time for Nevada to be making good decisions," Goodman said.
But Trustee Carolyn Edwards said she was impressed with the caliber of candidates the district attracted.
"I'm pleased with the diversity of the candidates, and I'm pleased that there's a woman among them," she said. "But really it'll come down to the interviews."
The School Board may decide to bring more finalists to the table to interview, but Edwards said all the finalists have a lot more experience than the district's internal candidates.
"I don't think you can say we don't have strong candidates," she said. "I just think in this round the external candidates have a lot more experience."
Hope for Nevada, a parent advocacy group, said in a statement that it's encouraged to see that the finalists embody the strengths the district needs.
"While we were surprised to see that no internal candidates were chosen, we are relieved to see a group of candidates that can tout success in closing the achievement gap and engaging the community," the group said.
But Trustee Chris Garvey said she's heard concerns from many constituents about the lack of an internal finalist.
"Respectfully, I think that there was probably a little bit of influence and manipulation as to who and when and what was said," Garvey said on how other trustees may have handled the search.
Contact Amelia Pak-Harvey at apak-harvey@reviewjournal.com or 702-383-4630. Follow @AmeliaPakHarvey on Twitter.