Clark County School District shuts down Adult English Language Acquisition amid criminal investigation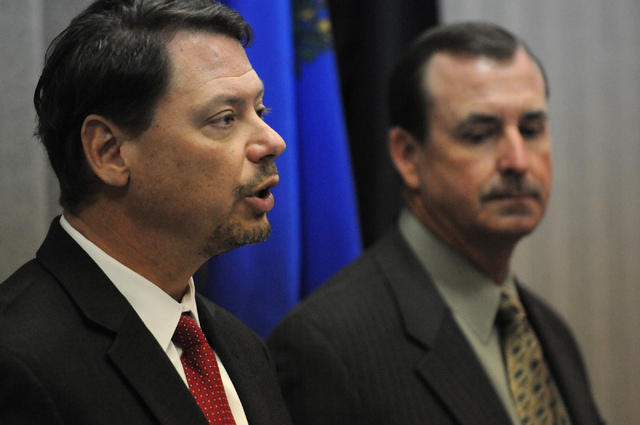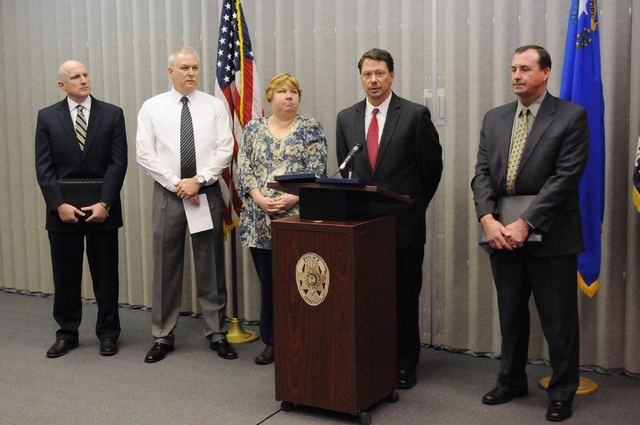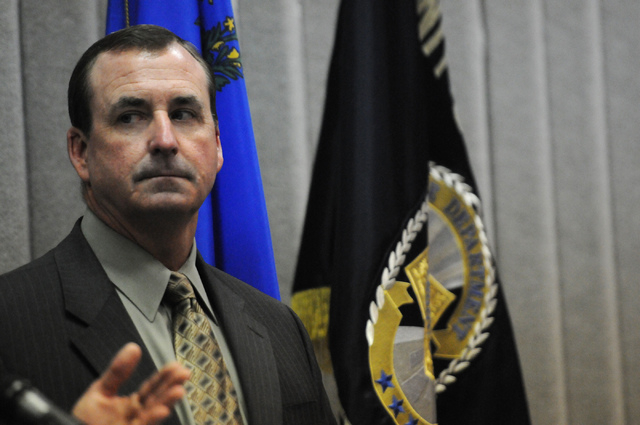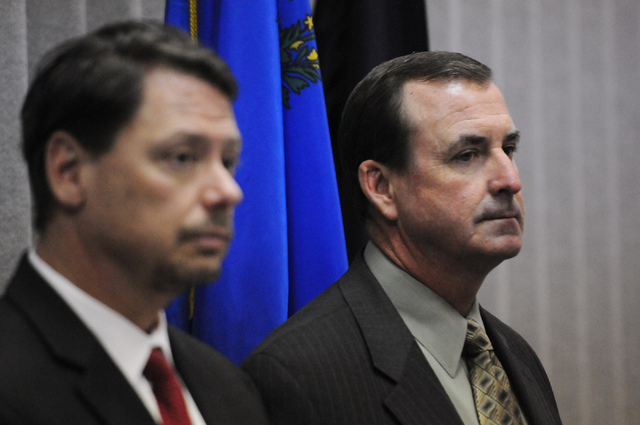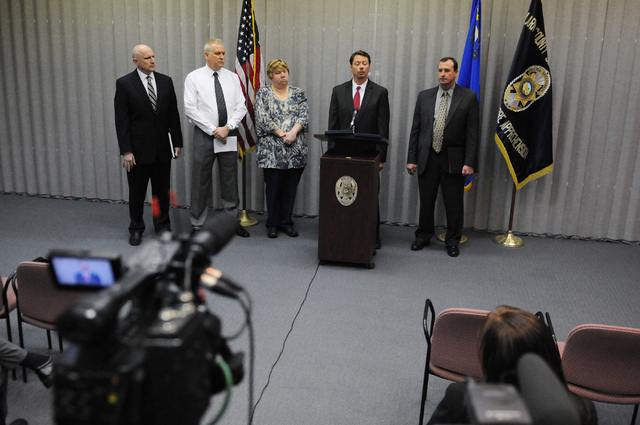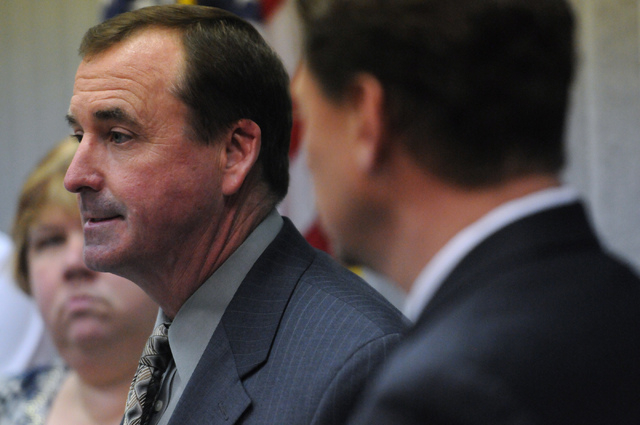 Tangled in a criminal investigation involving potential misuse of taxpayer funds, the Clark County School District's Adult English Language Acquisition department has been shut down and five staff members suspended, Superintendent Pat Skorkowsky announced on Monday in a joint news conference with Las Vegas police.
In addition to the paid suspensions of program Director Priscilla Rocha and Coordinator Esther Vargas on Wednesday, the district has suspended the following employees without pay: itinerant tester Isabel Soto, administrative secretary Renee Romero and office specialist Fernando Larios.
No arrests have been made in the case, according to Brett Primas, captain of Metro's organized crime bureau, which is leading the investigation. He was tight-lipped about how taxpayer funds may have been misused, by whom and how much money is involved.
"We don't want to compromise the integrity of the criminal investigation," Primas said on Monday, the first time that Las Vegas police have discussed the seven-week investigation made public on Wednesday when officers searched the department's main office at 4204 Channel 10 Drive, near Flamingo Road and Eastern Avenue, and another department location.
The language-acquisition program has a $1.09 million annual budget and employs 22 workers. It offers classes for non- and limited-English speaking adults.
The investigation is still in an early stage with Las Vegas police needing to review numerous seized files and perform more interviews, Primas said. He did say police also searched two other locations: a private residence and a private business. Primas wouldn't reveal the addresses.
Police suspect at least one employee may have been involved in theft and submission of false invoices, Primas said.
The district has made an inventory of "thousands of assets" in the department's records, but some assets have "not yet been accounted for," School Police Chief Jim Ketsaa said. The district is also reviewing its financial policies and other departments to see if the situation is an "isolated" incident, Skorkowsky added.
"I have a no-tolerance policy" for employees using district resources for "personal gain," said Skorkowsky, adding that the district is not "assuming any criminal activity occurred."
That determination will be made by Las Vegas police who "don't know where the investigation is going to lead," Primas said. He emphasized that the Metropolitan Police Department — called in by the School District on Jan. 31 — is focused on the language acquisition department.
The district also has asked the Nevada Department of Education to conduct an audit of state funds that went to the program, according to State Superintendent of Public Instruction Dale Erquiaga. The Department of Education will work with investigators to do that, but it's too soon to say how future grants to the district program will be affected.
In the meantime, The district wouldn't say whether the paid suspensions of employees are related to the police investigation. Rocha and Vargas were assigned to home on Wednesday, the same day that Las Vegas police served search warrants.
Rocha, who was interviewed by police for about five hours Wednesday and was told she's under investigation for giving away district-owned computers, said in a Review-Journal interview that she "didn't do anything wrong."
"I'm not worried," said Rocha whose department is under investigation because of a complaint by a district employee. "I'm just wondering. Who? What? Why?"
The department's three other workers on suspension have not been identified, but the remaining 17 employees still on the job have been reassigned to other departments, Skorkowsky said. The Adult English Language Acquisition department will re-open in a week or two with new staff, he said.
And the investigation will continue as police sift through a year's worth of documents and hours of interviews, Primas said.
"When this will be concluding, we don't know," he said.
Those with questions about program classes can call the district at 702-799-6478.
Contact reporter Trevon Milliard at tmilliard@reviewjournal.com or 702-383-0279.