Clark County School District to reduce administrative posts
November 28, 2018 - 2:30 pm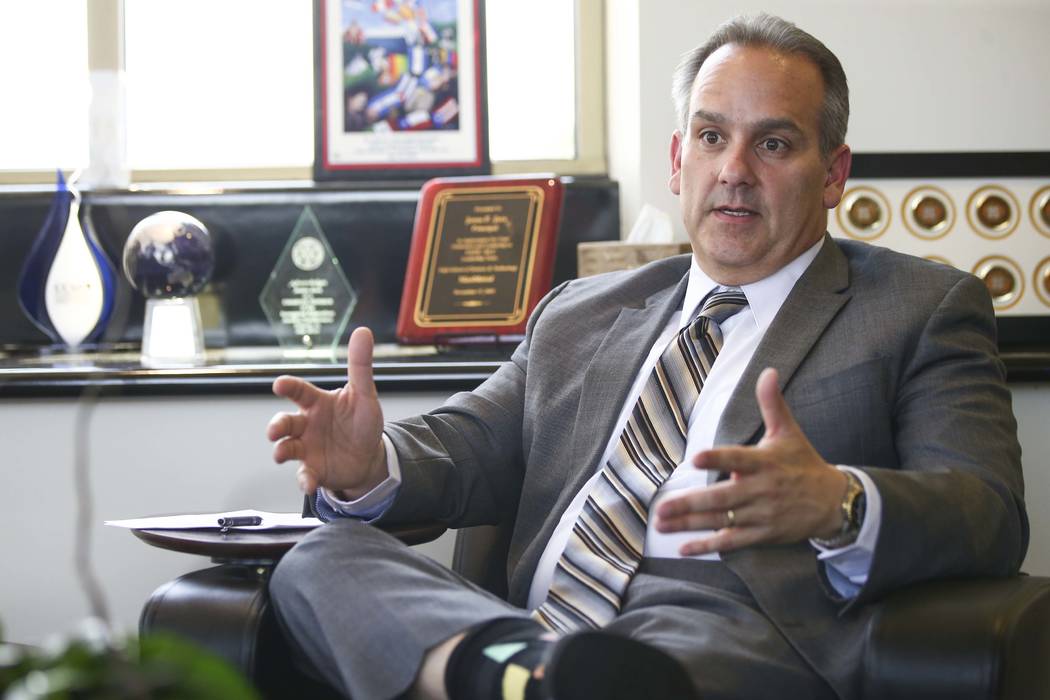 The Clark County School District plans to thin its administrative ranks next year by reducing the number of associate superintendents from 13 to seven — a move that could save up to $1.5 million.
The change is not in compliance with the state's reorganization law, which requires the district to have an associate superintendent for every 25 schools. But the district already was out of compliance with 13 associate superintendents.
Superintendent Jesus Jara, who announced the plan in a memo to staff on Tuesday, said he's been talking with state Superintendent Steve Canavero about the matter.
"He understands the vision of where I'm going," Jara said, adding that he hopes to persuade the Legislature to change the required number in the next session.
For his part, Canavero said adjusting the reorganization law is reasonable.
"Having (the law's regulations) come back before the Legislature for some refinement, especially consistent with Superintendent Jara's vision and the strategic plan he'll adopt with the (school) board, I think only makes sense," he said.
The move will split the district into three regions. Each region will have two associate superintendents reporting to one region superintendent.
In addition, Associate Superintendent Deanna Jaskolski will supervise four special schools in the Student Services Division — Miley Achievement, Miller, Stewart and Variety schools.
The move means that current school associate superintendents may need to reapply for their jobs. The remaining six positions will be advertised nationally, along with the three region superintendent posts.
The district will also advertise for an assistant superintendent in the Curriculum and Professional Development Division.
At least eight staff members who served the associate superintendents — two administrative secretaries, an intervention specialist, an office specialist, two project facilitators, one director and one coordinator — will be shifted to vacant positions.
Meanwhile, the Turnaround Zone — which encompasses all underperforming schools tapped for the turnaround process to boost academic achievement — will be disbanded.
Instead the Partnership Network, a relatively new initiative to provide support for failing schools, will support those schools.
Jara said he made the changes after listening to the community. He said he heard concerns from principals that there was an inconsistent message from the district.
"To me, the critical decision in this was really to provide a consistent message of expectation to schools," he said. "And then also to look at how we align to the strategic plan that's going to be released in January."
Contact Amelia Pak-Harvey at apak-harvey@reviewjournal.com or 702-383-4630. Follow @AmeliaPakHarvey on Twitter.