Clark County school superintendent shuffles leadership roles
Updated June 25, 2018 - 4:49 pm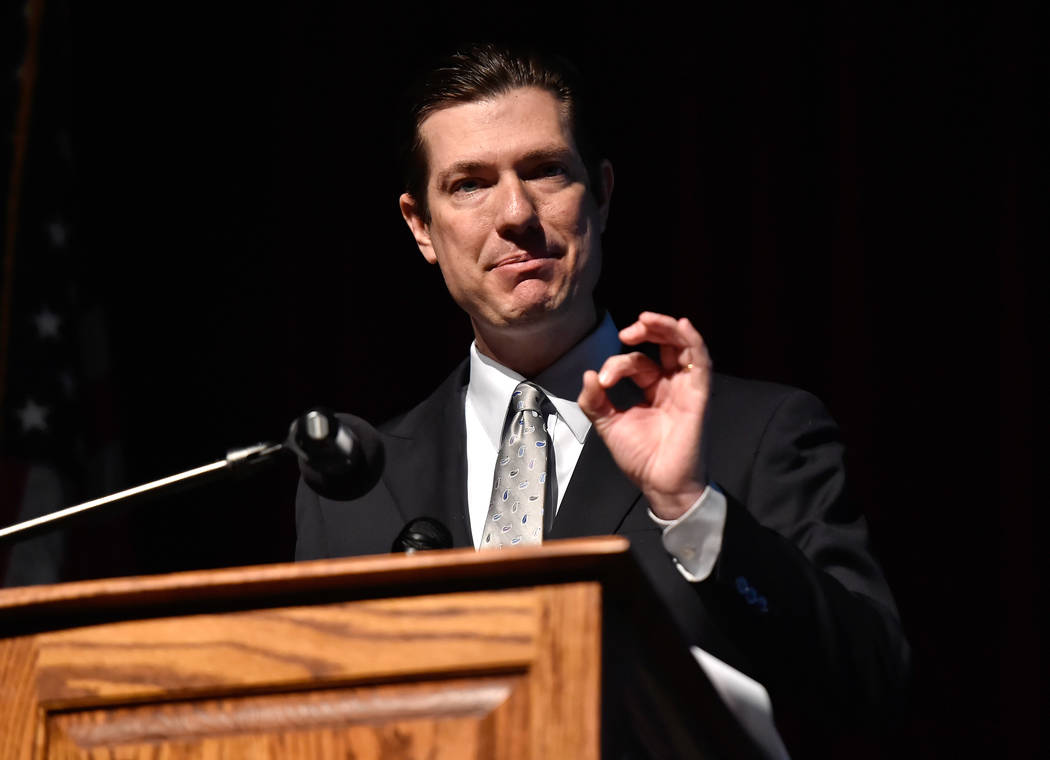 The new leader of the Clark County School District is moving Chief Academic Officer Mike Barton to a new position and shifting oversight of the district's 15 school associate superintendents to the deputy superintendent.
The move, announced Monday, is a lateral one for Barton, who was a competitor to Superintendent Jesus Jara in the recent search and enjoyed strong community support.
As the chief college, career and equity officer, Barton will work to close achievement gaps, increase participation in Advanced Placement courses and work to ensure that every student has a pathway to college or a career, the district said in a statement.
"We can be the number one district for kids if we serve all students, regardless of the challenges they face at school and at home," Jara said in the statement. "This work is integral to the district's success, and I look forward to having Dr. Barton lead this effort as a key member of my executive team."
Meanwhile, incoming Deputy Superintendent Diane Gullett, whom Jara tapped from his former district, the Orange County Public Schools in Florida, will assume Barton's role of overseeing the district's school associate superintendents.
Barton said Jara approached him about the role last week with a high level of excitement and enthusiasm.
"It was really a positive interaction, and he does view this as critical work that's necessary," Barton said.
Barton, who has spent two decades in the district, highlighted upcoming work from the Clark County School Justice Partnership as an example of the range of his new role. The partnership, which he co-chairs, is formalizing a memorandum of understanding to minimize the disproportionate discipline of minority students.
Barton also hopes to more deeply analyze the coursework available to students, particularly students of color. It's an issue dear to the Clark County Black Caucus, which has advocated for greater access to magnet schools and programs for African-American students.
"What are the offerings that they're provided for at the middle school level?" Barton said. "Or what do they have access to at the freshman level?"
Contact Amelia Pak-Harvey at apak-harvey@reviewjournal.com or 702-383-4630. Follow @AmeliaPakHarvey on Twitter.