Clark County school support staff may get delayed pay increases
September 10, 2018 - 6:15 pm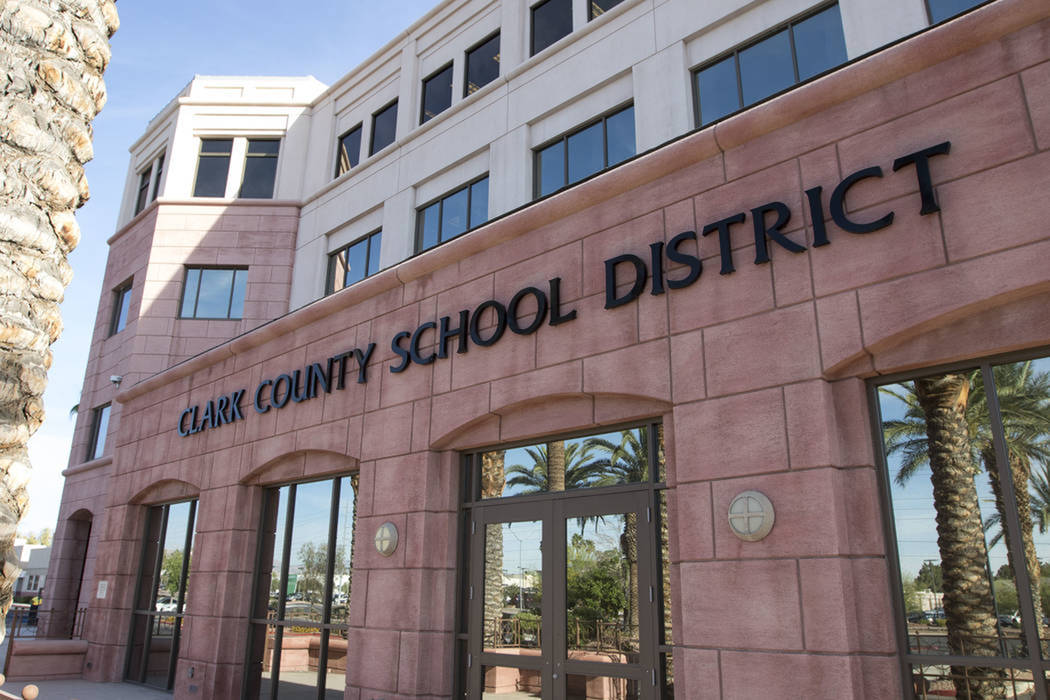 Support staff workers in the Clark County School District who were previously promoted may finally see back pay they are due if the School Board approves a $6.89 million settlement of a grievance filed more than five years ago.
The dispute is over pay increases for employees who were promoted from 2012 to 2015 and successfully completed their probationary periods.
District regulation stipulates that promoted employees are placed on the corresponding pay grade at a higher salary. After completing a six-month probationary period, the employee can then advance a step within that pay grade.
But the district had argued that those post-probationary raises were part of a previously negotiated salary freeze.
The district fought a 2016 arbitrator's decision that sided with employees, which ultimately sent the dispute to state Supreme Court. The case is still before the court but would likely be dismissed if the School Board approves the settlement at Thursday's meeting.
A district spokeswoman said that if it is approved 889 employees will receive retroactive pay increases of varying amounts and 486 will receive step increases.
"This is a tremendous victory for CCSD support professionals and all ESEA members," Virginia Mills, president of the Educational Support Employment Association, said in a statement. "The approximately $7 million in pay and promotions is an acknowledgement of the contribution we make to public education."
The union said the settlement would reflect the arbitrator's award, though district officials did not immediately confirm that.
Employees who were promoted and completed probation in the 2012-13 school year before Feb. 6, 2013 will be awarded back pay, retroactive to 30 working days before that date, as stipulated in the arbitration award.
Those who completed probation after that date will be paid back wages retroactive to the date they successfully completed probation.
The settlement also includes appropriate pension contributions.
District CFO Jason Goudie said that the district had fully accounted for the financial liability of the settlement as of June 30 so it won't impact the budget.
Contact Amelia Pak-Harvey at apak-harvey@reviewjournal.com or 702-383-4630. Follow @AmeliaPakHarvey on Twitter.