Clark County schools reveal 'service agreements' to explain costs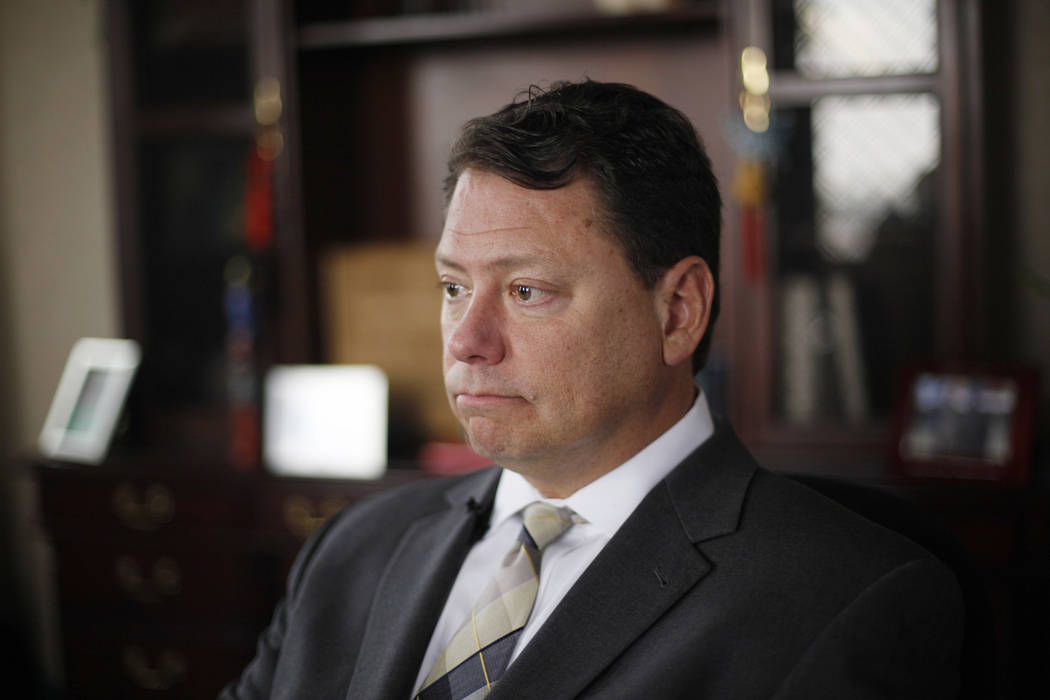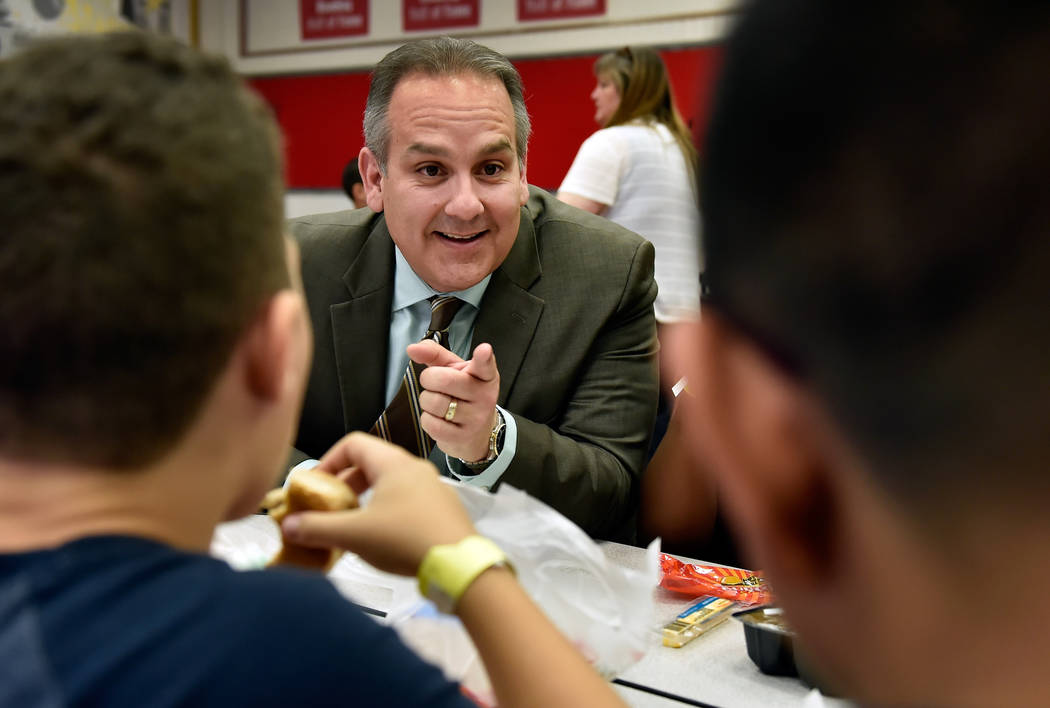 Clark County principals will better understand the cost of individual services and supplies this year thanks to "service-level agreements" prepared as part of the state-mandated reorganization.
The agreements cover everything from graduation ceremonies to lawn maintenance to EpiPens for medical emergencies.
Twenty-four agreements have been finalized and released online. The agreements, which resemble contracts, spell out how much the district spends on different services and other resources.
So far, staffers have released agreements detailing the costs of summer school, attendance officers, landscape maintenance, transportation and credit recovery, among others. The agreements do not represent all services provided to schools but are a sampling to get the ball rolling, said Kellie Ballard, a director in the school district's office of the deputy superintendent who has been helping implement the reorganization.
"This was a really in-depth, complex process. It was real hard work," she said.
New Superintendent Jesus Jara said he's committed to continuing the work begun by his predecessor, Pat Skorkowsky. He noted that his previous school district in Florida worked under a decentralized budgeting model and has been touting the value of training for principals and other school officials to make the process work smoothly.
"I am committed to really offering a lot of training for both the school level, principals, (school organizational teams) and also our central office," Jara said during a legislative education committee meeting related to the reorganization in mid-July.
The agreements spell out what services the schools can expect and any guidelines that the school must follow.
For the 2018-19 school year, schools must continue to obtain these services from the district, but in future years they may be able to contract with outside vendors in search of savings.
For example, one 13-page agreement lays out how much money the central office spends on each school for a "school attendance officer." Each officer is split among 17 schools, and each school gets a bit less than $5,000 in its budget to pay for the service, including salary and benefits of the officers and the costs of the district-issued cars, radios, uniforms and other gear.
Pros and cons
The district attempted to pilot two programs this fall with an outside vendor, but trustees shot down the experiment, fearing it could lead to job loss for district employees.
But down the road, the intention of the reorganization law is that schools could decide to forgo certain services if they're not mandated by law or contract with an outside company instead.
Take the attendance officers.
A principal might decide that a different staff member is qualified to handle the outlined duties or, if the school has great attendance, that it's unnecessary. In that case, the principal could cut the district service and spend the $5,000 on something he or she deems more important — perhaps bolstering the after-school program or purchasing new textbooks.
If too many schools opt out of a service, the cost could go up because it is split among fewer schools. That, in turn, could leave some employees who provide the service out of a job, which is what the trustees feared.
Ballard said the district was deliberate in seeking feedback before creating these agreements and will continue to use that model.
The agreements for the 2019-20 year, which will take into account school feedback from this year, are slated to be released in January, when schools begin the next planning phase.
Contact Meghin Delaney at 702-383-0281 or mdelaney@reviewjournal.com. Follow @MeghinDelaney on Twitter.