Clark County schools use game to promote summer reading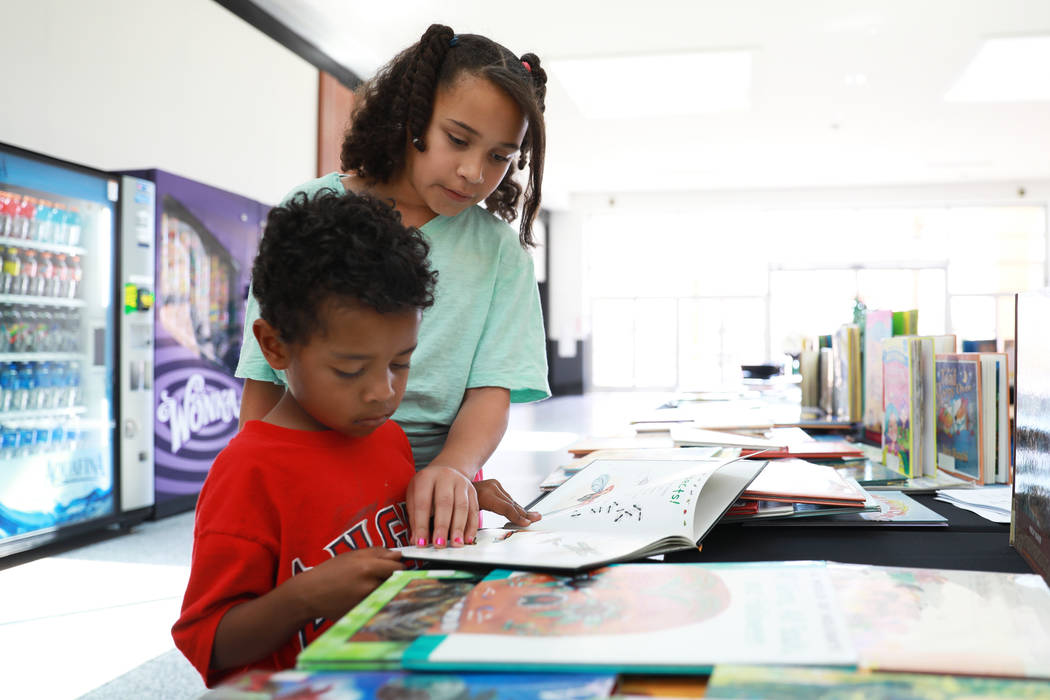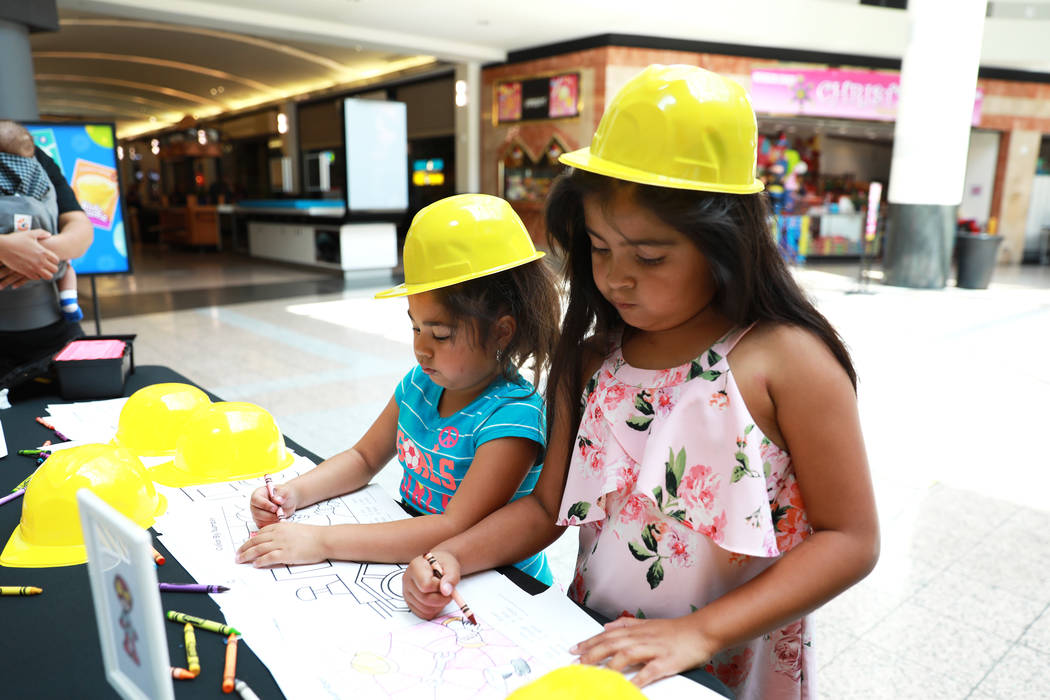 The "summer slide" may sound like fun, but the Clark County School District is working hard to prevent it.
"A lot of our children don't have books in their homes, and children who don't have books in their home lose about three months worth of proficiency over the summer," said Rebecca Kaatz, school associate superintendent of Performance Zone 7, one of 16 zones in the district. "We want to curb that."
Kaatz oversees 11 schools in the east valley, many of which serve low-income families.
If a student leaves second grade at a third-grade reading level, but returns after summer three months behind, the student will have to work twice as hard to achieve third-grade proficiency, Kaatz said. As a result, the student likely will start fourth grade at least three months behind, she said.
The summer slide gets harder to correct as students advance, Kaatz said. "The gaps are smaller now," she said. "We want to get kids charged up to read as young as possible."
Reading Rangers "game-ifies" the activity, Kaatz said. Using an online program that assigns points for books, based on the number of pages, students become "superheroes" who set goals and level up after they accomplish reading missions.
The third annual program kicked off Saturday at the Boulevard Mall, 3528 S. Maryland Parkway. Elementary school teachers and staff set up activity tables for children to make crafts, such as crowns, superhero masks and capes. Other booths handed out bookmarks, coloring books and balloon animals and swords.
Students also got to pick out free books to take home, which were donated by nonprofit Spread the Word Nevada. The organization, started in 2001, collects used children's books from thrift stores in several states, cleans them and donates them to more than 50 schools in low-income areas. The organization gives out more than 50,000 books a month, and it brought 2,000 books to Saturday's event, program assistant Kelly Evans said.
"I keep getting asked when they have to bring them back, and they don't. These are their own books," Evans said, adding that kids could take as many books as they wanted. "They are so excited by that."
Kimberly Montesdeoca, 8, wore a bedazzled pink crown, a hot pink mask and a red cape. She flipped her dark hair over her shoulder as she sat on a bench at the mall, flipping through her new books and trying to keep them all on her lap.
"My favorite part of reading is that in some books you'll learn new facts; some books there's things that you can imagine," she said.
Kimberly showed off her copies of "Amazing Grace," "Under the Western Wild Sky" and "Piggies in a Polka," which she picked because they look "cool, awesome and amazing." She said she will fly to Guatemala this summer to visit family and ride horses, and she plans to read a book on the plane.
"Or maybe like five," she said.
"Me, too. I wanna bring this many," added Kimberly's 6-year-old sister, Nicole Montesdeoca, holding up six fingers.
Kaatz, who has worked for the school district for 22 years, said she hopes other children have a similar reaction to the program.
"Kids are excited to have books that they own, and that makes a difference in their excitement about reading," she said.
Contact Kimber Laux at klaux@reviewjournal.com. Follow @lauxkimber on Twitter.