Clark County students stage 17-minute walkout over gun violence
February 21, 2018 - 2:01 pm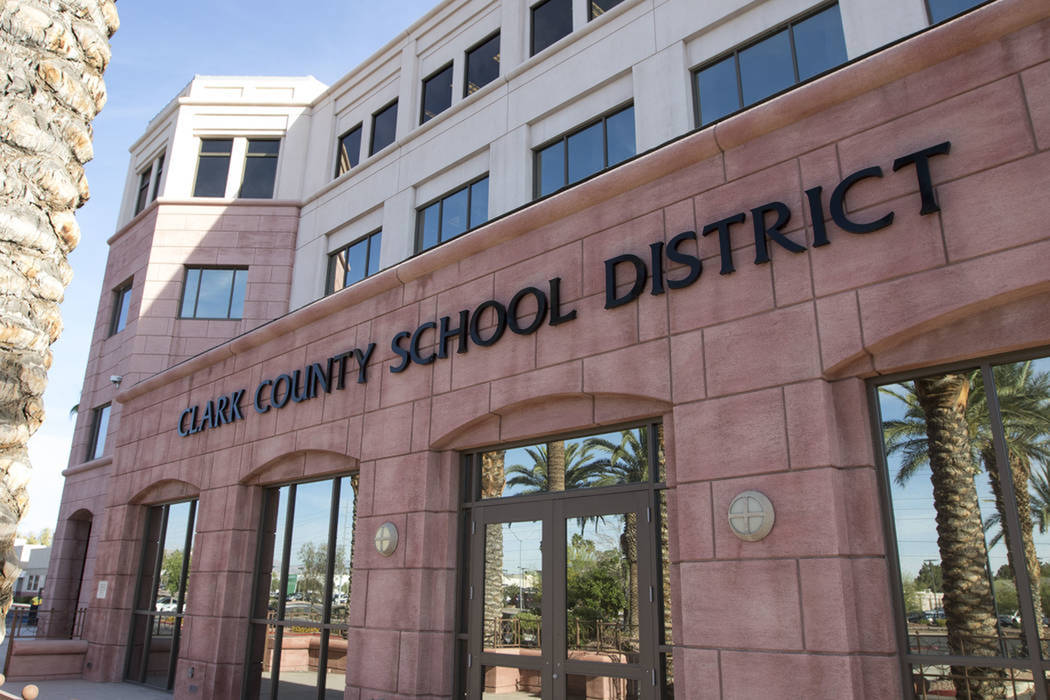 Silverado High School students walked out of the classroom for 17 minutes Wednesday to protest gun violence, days after a warning from the Clark County School District that students who participate in an upcoming national walkout will face consequences.
About 75 students left the school building in the morning and gathered near the flag pole, a district spokeswoman confirmed.
The walkout offered an early glimpse of what organizers hope will be a national walkout on March 14, when students nationwide plan to leave school for 17 minutes to draw attention to gun violence and gun-control legislation. The national initiative was sparked by the Parkland, Florida, school shooting last week that left 17 dead.
But in a message to principals on Sunday, Rosanne Richards, an official in the district's academic unit, said students do not have permission to walk out of school and attendance must be taken in every class period.
"If a student chooses to walk out they will be ineligible to participate in any athletics or extracurricular activities (for that day)," the message stated.
"Additionally, principals may choose to collaborate with student club/activity advisers and coaches to potentially thwart a walkout on your campus," the message continued. "It is so important during these times that we talk with our students about how a walkout is not necessary and that we are all working together to optimize school safety."
The message also noted that it is critical for staff to monitor events on and off campus.
Mike Barton, the district's chief academic officer, said officials respect the students' views but want to ensure they express their opinions safely.
"We didn't want it to happen where students were jeopardizing their safety, (with) the staff not knowing where they were if they were going to walk out potentially," he said.
Barton said officials will discuss ways to plan activities so that students can have their say.
"There will definitely be a follow-up letter that goes out before that March date that's going to talk more about activities that can happen through student organizations, encouraging students to have a voice on this issue, because it is very important," he said.
Silverado students who walked out Wednesday were marked tardy if they returned late for class and absent if they did not return, a district spokeswoman said.
A second national student walkout over gun violence is scheduled for April 20, the 19th anniversary of the deadly shooting at Columbine High School in Colorado.
Nevada law defines truancy as an unexcused absence from school, even if a student misses just one class period. Students who are truant three or more times may face certain sanctions, such as having their driver's licenses suspended.
Additionally, the district's attendance policy states attendance enforcement is a shared responsibility between the district and the student's legal guardian, and each student is expected to attend school for the entire day.
Holly Welborn, policy director for the ACLU of Nevada, urged schools to provide a space for students to be able to express how they're feeling.
"They should cooperate, and it's completely possible for this to be done in an orderly manner where we're honoring the viewpoints and opinions of these kids that have this concern," Welborn said.
Contact Amelia Pak-Harvey at apak-harvey@reviewjournal.com or 702-383-4630. Follow @AmeliaPakHarvey on Twitter.