Clark County teachers exploring options short of striking
April 13, 2018 - 12:01 pm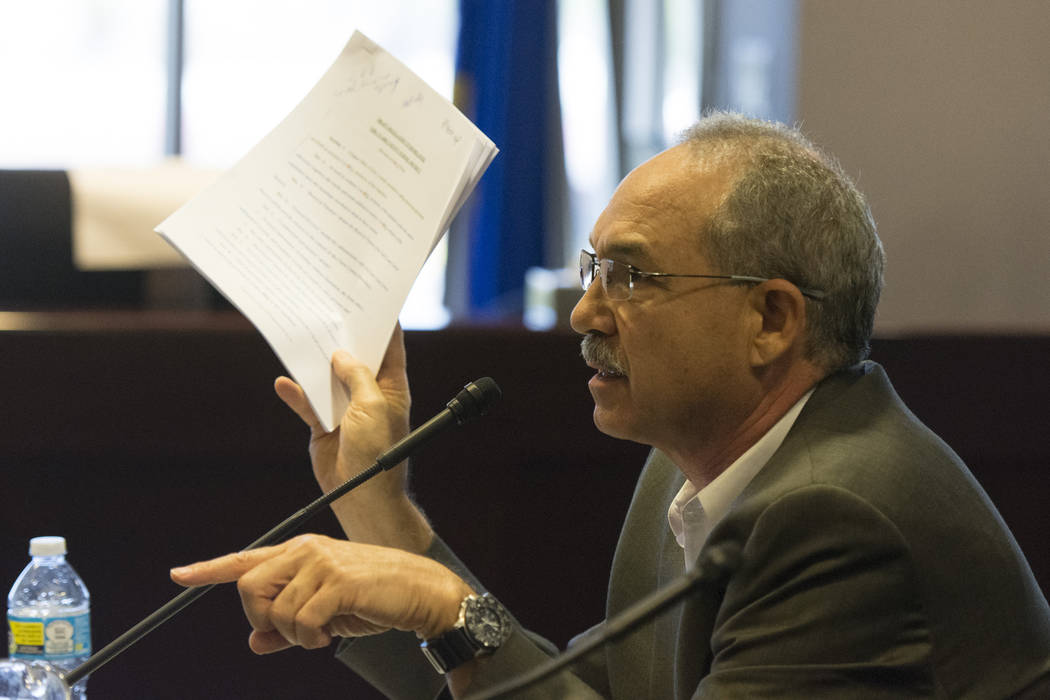 Clark County's educators have reached a tipping point, according to leaders.
The Board of Trustees is fighting a recent arbitration ruling, which came down in favor of educators, in court. That decision has riled union leaders, who sent messaging to educators with references to teachers in other states who have staged protests and gone on strike.
And while there are grumblings of similar actions here, it will likely have to look very different from the actions elsewhere because strikes are illegal in Nevada.
Although the definition of a strike is fairly broad — if a bunch of teachers all called in sick the same day, that could be defined as a strike — the penalties are tough. The Clark County Education Association could be fined up to $50,000 a day and the district could fire teachers who participate, said Bruce Synder, the state's employee management relations board commissioner.
"The penalties are very severe here in Nevada for striking, so I don't think you're going to get anything like that," he said.
But John Vellardita, executive director of the teachers union, said the next steps will be determined by teachers.
"We're never going to do anything cavalier or irresponsible, we're going to do everything without means that's available to us," he said. "That's all I'll comment on at this point."
Other measures
While teachers can't strike, they can certainly organize and act on their own time, Synder said. That's typically what he's seen in Nevada when employee unions are upset.
During a school board meeting Wednesday, representatives of the union forced the meeting into recess when union vice president Theo Small refused to stop speaking during public comment, possibly foreshadowing the kind of actions teachers may take.
When Small kept speaking after his allotted two minutes, trustees silenced the microphone and left the room.
"Your actions have broken any trust and confidence in your employees that you have," Small said, surrounded by a handful of teachers in matching shirts.
Teachers also may stage a different type of walk out by leaving the profession altogether, a theory raised at the same meeting by teacher Alexis Salt.
"They're going to walk out to where they talents are rewarded or wanted. They're going to walk out to UPS or the post office, where an entry level job pays the same but has a lot less demanded of it," she said. "I believe that teaching, like the clergy, is a calling. The sad fact is I can't afford my calling anymore."
Contact Meghin Delaney at 702-383-0281 or mdelaney@reviewjournal.com. Follow @MeghinDelaney on Twitter.