Clark County teachers union backs energy choice measure
August 27, 2018 - 4:26 pm
Updated August 27, 2018 - 7:54 pm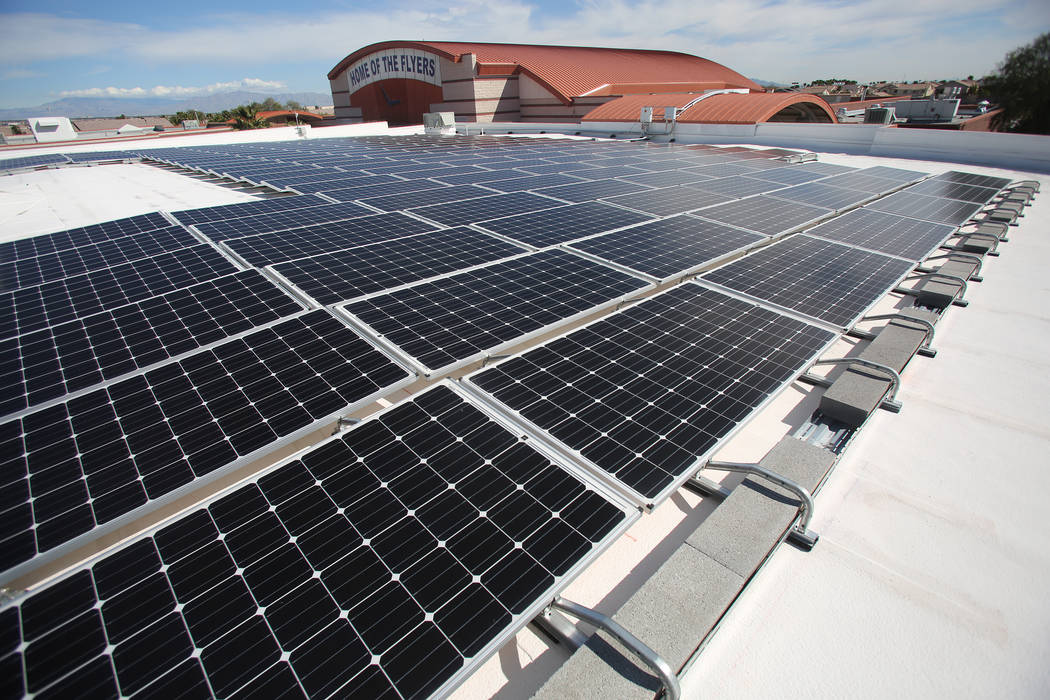 Nevada's largest local teachers union is throwing its support behind the effort to break up the state's electricity monopoly.
The Clark County Education Association announced Monday that it is endorsing the Energy Choice Initiative. The executive board deliberated the issue at a number of meetings and reached a decision on Aug. 18, spokesman Keenan Korth said.
"CCEA wants the best for our community and the people of Nevada," the union said in a statement. "We believe NV Energy has leveraged their monopoly power to overcharge the Clark County School District by millions of dollars every year, whereas a good corporate partner would use their influence to assist the district in times of financial strain."
Question 3, a proposed amendment to the Nevada Constitution on the November ballot, would shift the state from a monopoly-based utility to an energy-choice model in which customers would choose their providers from a market.
Several gaming companies in Nevada, including Wynn Resorts, MGM Resorts International, Caesars Entertainment and the Peppermill in Reno, have paid multimillion-dollar fees to leave NV Energy and purchase electricity from other sources.
The district flirted with the idea a few months ago, after a few companies proposed the idea to the board, but shelved it.
Contact Meghin Delaney at 702-383-0281 or mdelaney@reviewjournal.com. Follow @MeghinDelaney on Twitter.