College graduations begin in Las Vegas Valley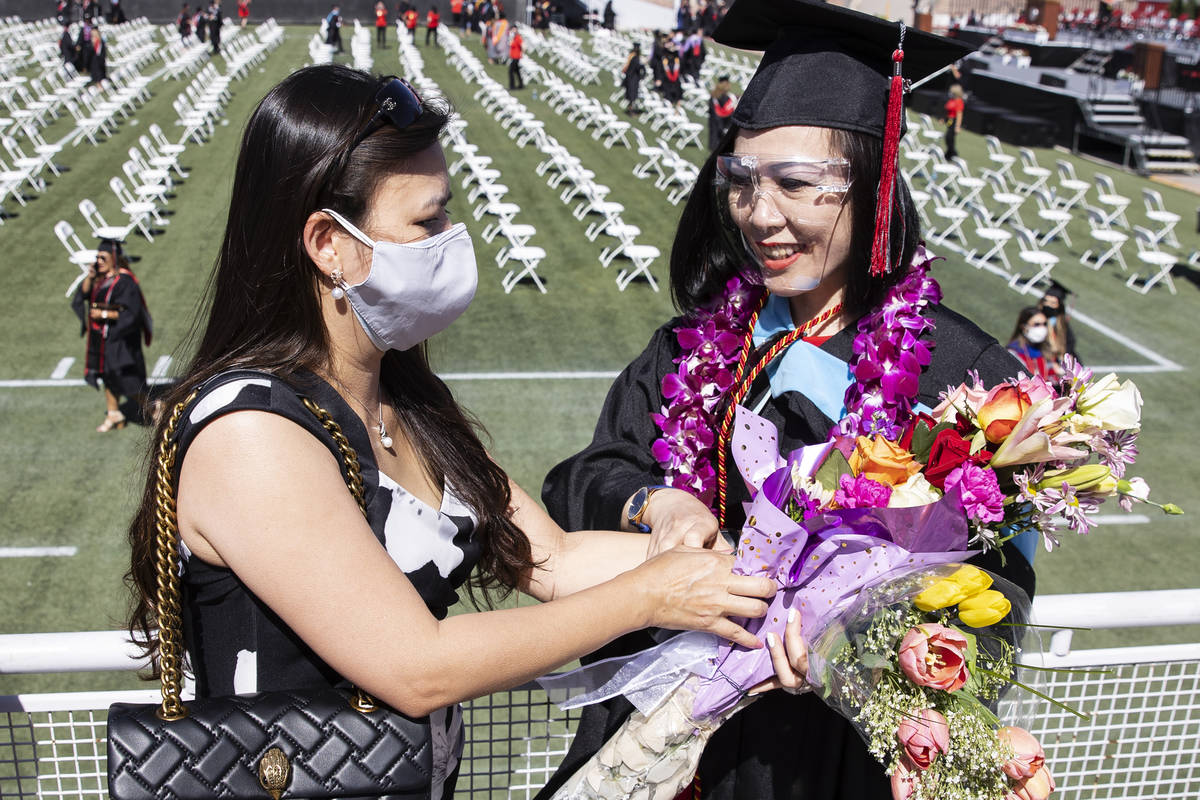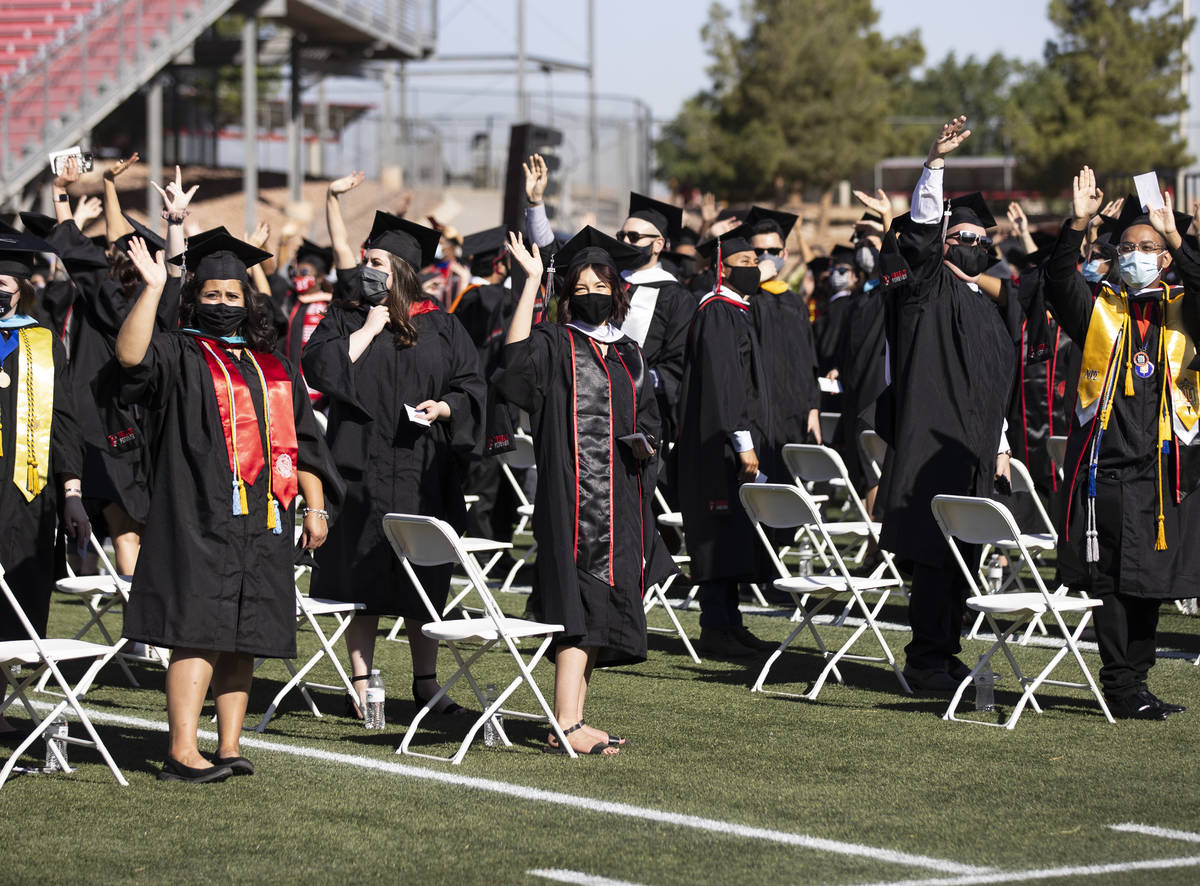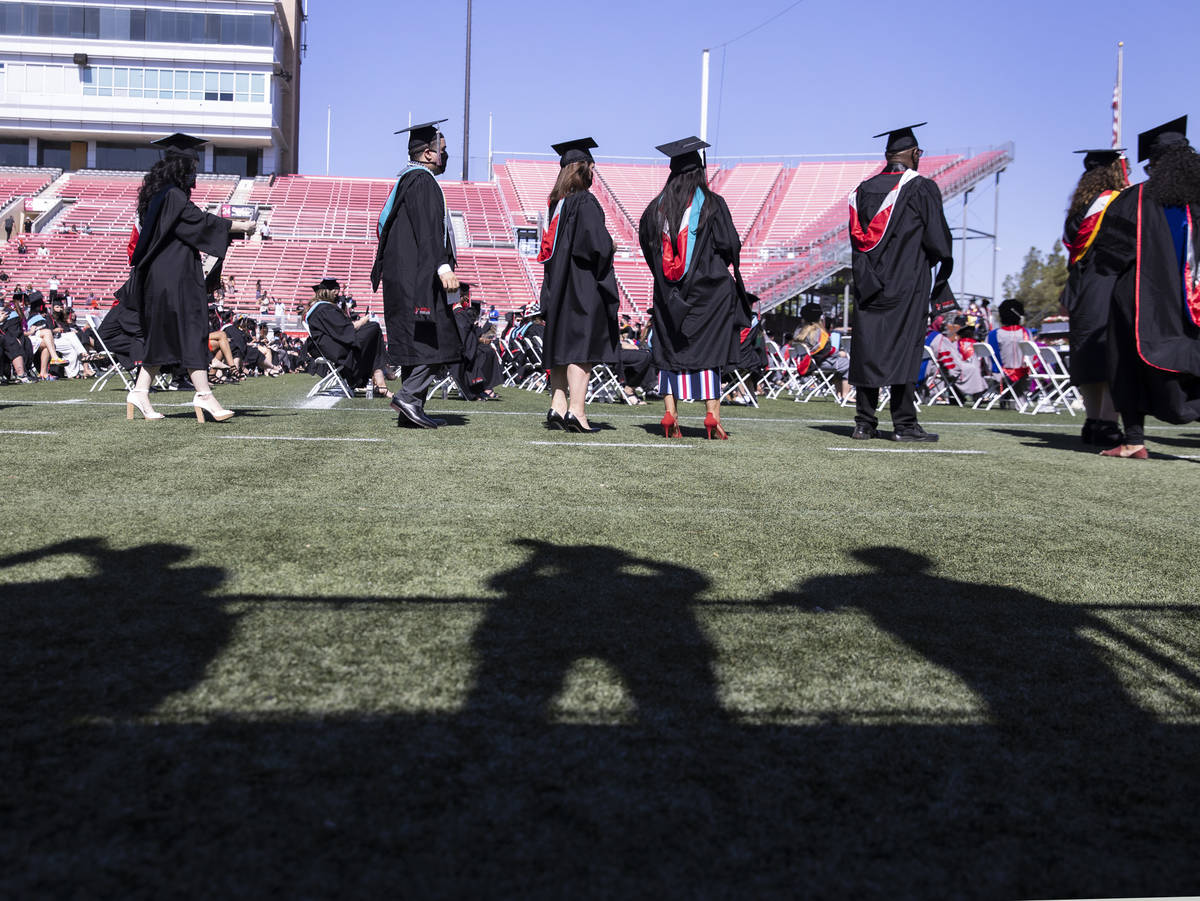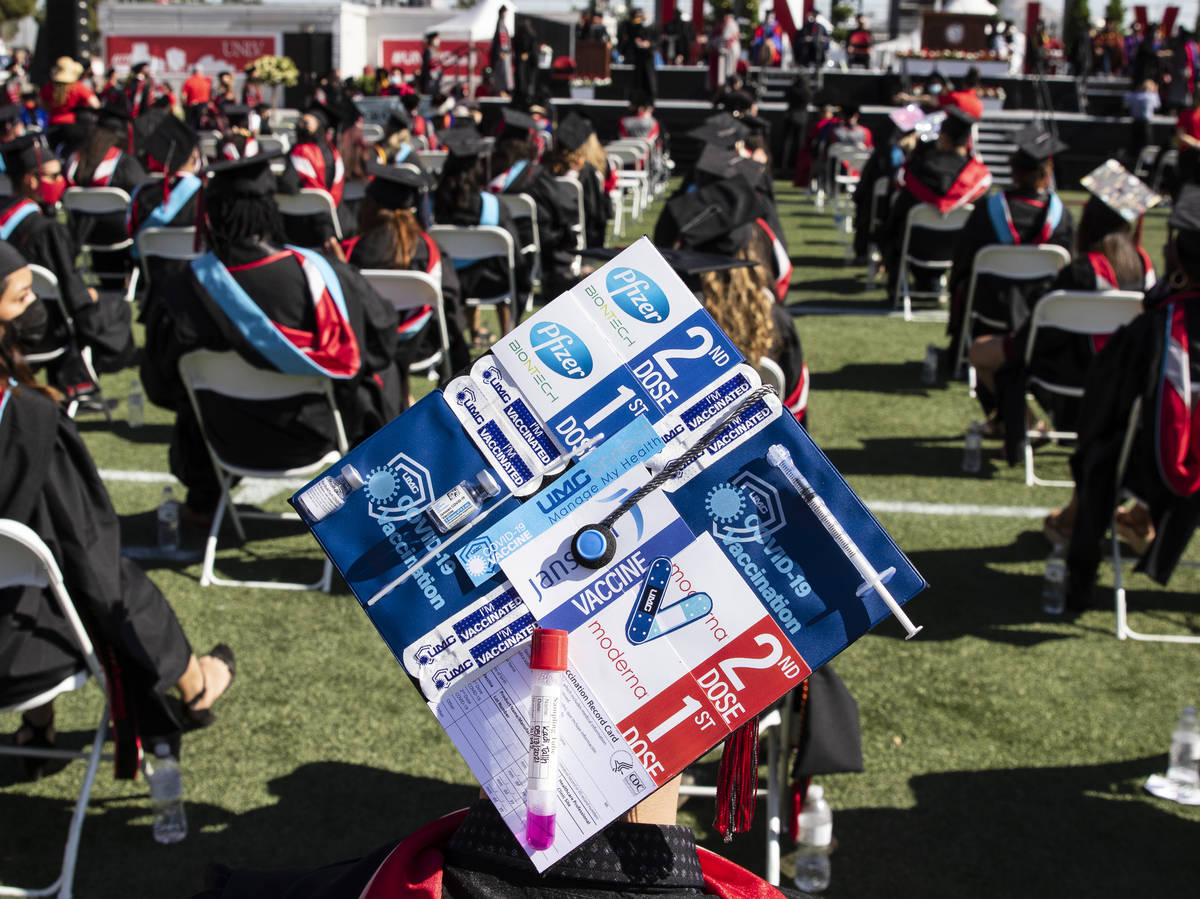 Graduation ceremonies for colleges in the Las Vegas area are taking place this weekend.
More than 8,000 UNLV students will receive degrees during four ceremonies. The class of 2021 ranges in age from 19 to 76.
The UNLV graduate school held commencement for the classes of 2020 and 2021 on Thursday morning at Sam Boyd Stadium.
Undergraduate ceremonies for the class of 2021 will be at 8 a.m. Friday and 8 a.m. Saturday at the stadium.
Undergraduates in the class of 2020 also will get a ceremony, which was canceled last year due to the pandemic. It's at 6:30 p.m. Friday at Sam Boyd Stadium.
All UNLV events can be livestreamed through https://www.unlv.edu/commencement/live-stream
The College of Southern Nevada will have graduation at 6:30 p.m. Saturday at Sam Boyd Stadium. More than 4,000 degrees will be awarded to 3,882 students.
The Nevada State College commencement will be June 5 at Orleans Arena.
Due to restrictions on crowd sizes, those attending any of these graduations must have a ticket.