Education Notebook, June 4-10, 2015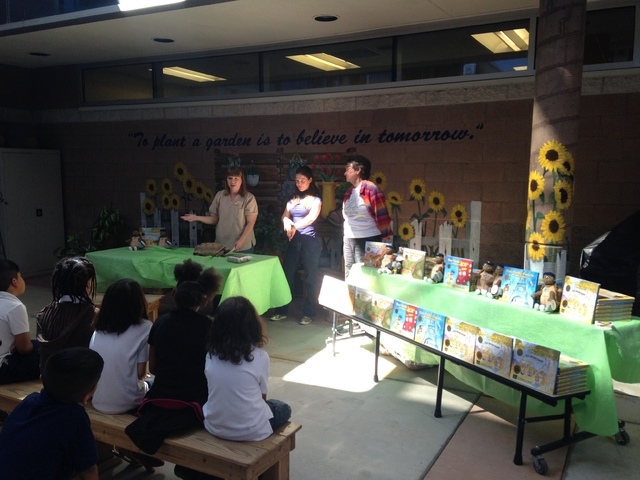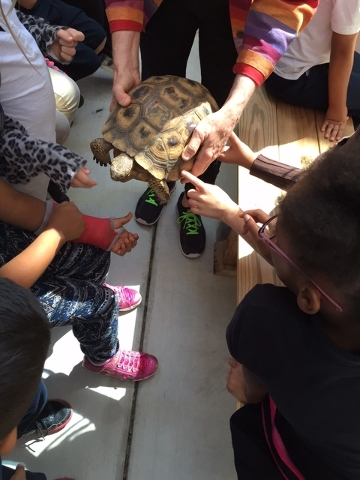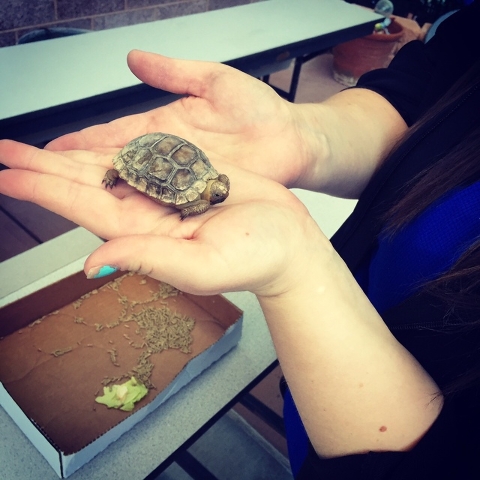 SUMMERLIN TEACHER EARNS $2,500 EDUCATION GRANT
Kristi O'Donnell, a teacher at Bonner Elementary School, 765 Crestdale Lane, was honored May 19 with a $2,500 education grant from the Thank America's Teachers Initiative. Las Vegas Farmers Insurance agent Cindy Yenkowski presented the grant as part of the company's initiative, which will be used to help purchase school supplies.
O'Donnell was among 60 national grant winners. For more information, visit thankamericasteachers.com.
CORAL ACADEMY JOINS NATIONAL SPEECH & DEBATE ASSOCIATION
Coral Academy of Science Las Vegas in Henderson recently received charter status in the National Speech & Debate Association (formerly the National Forensic League). Charter membership reflects sustained commitment to speech and debate education over several years. As a result, it is the highest level a school's program may achieve within the association. To qualify, member schools must first obtain provisional or member status and enroll at least 50 new members and merit-point degrees within the National Speech & Debate Honor Society during a three-year period.
The school's speech program was implemented in 2011. Since then, the team, primarily comprising ninth- through 12th-graders, has won numerous awards, including third place at the Small School Sweepstakes at the Pioneer Invitational at Canyon Springs High School; second place at the Small School Sweepstakes at the Spring Valley Invitational; and third place at the Small School Sweepstakes at Palo Verde Panther Classic.
For more information about the school, visit caslv.org. For more information about the association, visit speechanddebate.org.
THE MEADOWS SCHOOL OFFERS SCHOLARSHIP
The Meadows School, 8601 Scholar Lane, is taking applications for its scholarship program. The private school fosters a challenging environment with small class sizes to provide students with a better chance to thrive and succeed. The scholarship has helped 15 students over the last three years with five more starting this fall and has given out more than $7 million in various scholarships over the past five years.
Applications are accepted year round, but they are not reviewed until the next school year.
For more information, visit themeadowsschool.org or call 702-254-1610.
PLAZA HONORED WITH COMMUNITIES IN SCHOOL'S POWER WITHIN AWARD
Communities In Schools of Nevada honored the Plaza, 1 S. Main St., at its Power Within Awards breakfast May 13 at the Historic Fifth Street School, 401 S. Fourth St. The Plaza was selected as CIS' Volunteer Partner of the Year for the volunteer work its staff members have done at Sunrise Acres Elementary School, 211 N. 28th St.
"It is an honor to be recognized by Communities In Schools," said Michael Pergolini, Plaza vice president and general manager. "Each month it is a privilege for our team members to volunteer at Sunrise Acres Elementary School and get to meet the wonderful students, teachers and families."
The Plaza began its partnership with Sunrise Acres with a back-to-school supplies drive, and since then, each month Plaza team members volunteer at CIS' mobile food pantry and hand out 50 pounds of food to each of the 300 Sunrise Acres families who visit the pantry. Additionally, the Plaza has made donations for school uniforms and for a trip for students to go to Wet'n'Wild Las Vegas.
LIBRARY TO HOST MONEY SMART CAMP FOR MIDDLE SCHOOLERS
The camp program Money Smart Middle Schoolers is scheduled for 11:30 a.m. June 8, 15, 22 and 29 at the Sahara West Library, 9600 W. Sahara Ave.
Co-sponsored by Junior Achievement of Southern Nevada, the camp will teach students in sixth through eighth grades about money and budgeting.
Registration is required, but the camp is free. For more information, call 702-507-3631.
WET'N'WILD GIVING FREE ADMISSION FOR STRAIGHT-A STUDENTS, SENIORS
Wet'n'Wild Las Vegas, 7055 S. Fort Apache Road, is offering free admission for straight-A students and seniors 65 or older. Students can take advantage of the offer throughout the 2015 season, while the offer is good for seniors through June. Seniors must bring their Nevada driver's license or government-issued ID, while students are asked to present their report card at the ticket window.
For more information, visit wetnwildlasvegas.com.
THE VENETIAN, PALAZZO OFFER SPECIAL RATES FOR EDUCATORS
The Venetian, 3355 Las Vegas Blvd. South, and the Palazzo, 3325 Las Vegas Blvd. South, are offering special rates in June to educators from Nevada, California, Utah and Arizona, starting at $99 per night, plus tax and fees.
Mention the code EVEDUOF for The Venetian and EPEDUOF for the Palazzo when booking. Guests are required to present valid teacher identification at check-in from one of the qualifying states.
For reservations, call 866-659-9643.
LEADERSHIP TRAINING SET FOR PEOPLE WITH DEVELOPMENTAL DISABILITIES
Partners in Policymaking plans to offer leadership training for people with developmental disabilities, parents and family members. The training is designed to teach the power of advocacy and change the way people with disabilities are supported, viewed, taught, live and work. The program will provide information about issues and policies related to disability and develop participant competencies to become more effective in influencing policy development at all levels.
Parents of children with developmental disabilities and adults with developmental disabilities are encouraged to apply. Classes are planned from 8 a.m. to 4:30 p.m. once a month through August at the University of Nevada Cooperative Extension's Lifelong Learning Center, 8050 Paradise Road. Participants are expected to commit to all classes or complete makeup assignments. Remaining dates are: June 20, July 19 (in Reno) and Aug. 15. Participants will receive a stipend to help with child care and transportation costs.
For more information or to apply, visit nced.info/pip.