Educator of the Month 'radically passionate' about students
January 13, 2013 - 1:59 am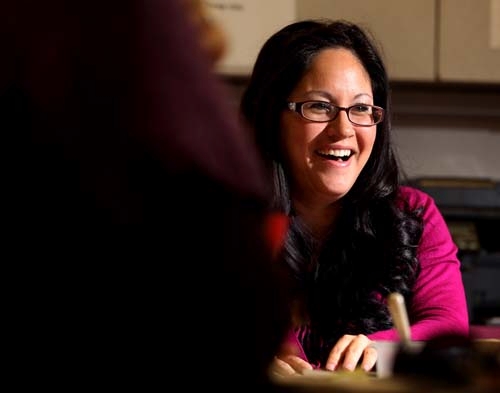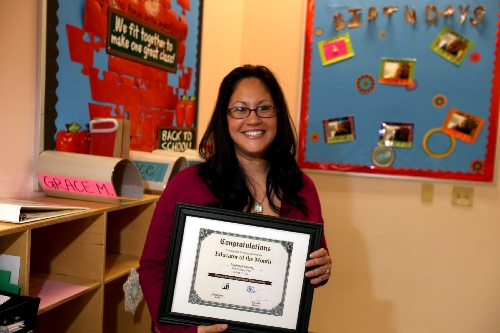 Marissa Rasavong isn't normal and she knows it.
It became readily apparent one night at 11 p.m. She was still at work with Lake Elementary School's other pre-kindergarten teacher when the police showed up. They were checking on a possible break-in that turned out to be the late-working teachers.
She has missed doctor appointments for parent conferences aimed at trying to improve issues in the home that might hinder student progress at school. There are so many stories. She tried to help a single mom working two jobs to put food on the table for her children.
"Do you know how much time I've spent calling families, visiting them on weekends?" she asked. That doesn't make her special. She just describes herself this way: "I'm not normal."
"I understand that I'm radically passionate. Everybody won't be working till 11 at night. It's not healthy," she said and paused, "But I just can't help it."
That dedication earned her the award for Clark County Educator of the Month in December. All monthly winners will be honored at an end-of-the-school-year banquet, where an Educator of the Year will be named. Rasavong was chosen from a list of nominees by a panel that includes members of the Clark County School Board, Public Education Foundation, PTA and Teach for America.
Rasavong, 32, a Michigan State University graduate, taught kindergarten for four years at Lake before switching to pre-kindergarten six years ago. She says the early education program has a potential unmatched by any other grade. But it's largely unexplored, the last frontier, as she puts it. And, she realizes, it's a low priority.
"A lot of people think all we do is play," she said of her program, offered at just half of the Clark County School District's 217 elementary schools and supported mostly with federal funding.
The state doesn't automatically fund districts for pre-kindergarten, just as it doesn't fund full-day kindergarten.
Rasavong's goal is to change that by example. She argues that pre-kindergarten provides the "most payoff and longest gains" of any grade, as shown in national studies that tracked students who participated in early education and found they often outperformed peers starting in kindergarten. She has tracked her own students and found they commonly place at or near the top of their classes.
Lawmakers are also coming to realize the importance of early education. Nevada Democratic legislative leaders called Wednesday for expanding the number of public schools with full-day kindergarten, limiting class sizes and increasing preschool learning opportunities for 3- and 4-year-olds.
Rasavong left Lake in October 2011, the same time that the school – plagued by a 90 percent student poverty rate – beat all odds and passed the student-performance standards of No Child Left Behind. She left the classroom and no longer teaches children but trains Clark County pre-kindergarten teachers.
"Leaving was enormously difficult," she said, adding her departure made her feel she was abandoning her "teachers in the trenches."
But she decided to leave for one reason, she said. Her impact on children is larger now, although indirect, by helping teachers tasked with trying to teach 4-year-old students.
"Some don't even know their own name," she said of the students. "The trick is to make them think they're playing."
The goal is to teach them the most basic of skills, especially in reading, like learning the alphabet.
"Just because they know the letters, though, doesn't mean they know what to do with them."
That's the true challenge, she said. A challenge she hopes to return to someday. Her goal isn't to become an administrator but meld her job with that of a classroom teacher.
She still misses it.
Contact reporter Trevon Milliard at
tmilliard@reviewjournal.com or 702-383-0279.
EDUCATOR OF THE MONTH
Readers are encouraged to fill out a nomination form for anyone they believe should be Educator of the Month. One educator will be selected each month by a panel of local judges. Each monthly winner will automatically receive a bid for Educator of the Year. At the end of the nine-month program, the Las Vegas Review-Journal will hold a special banquet in honor of the educators, and one of them will be crowned Educator of the Year.
LAS VEGAS REVIEW-JOURNAL