Faith Lutheran CEO remains an educator at heart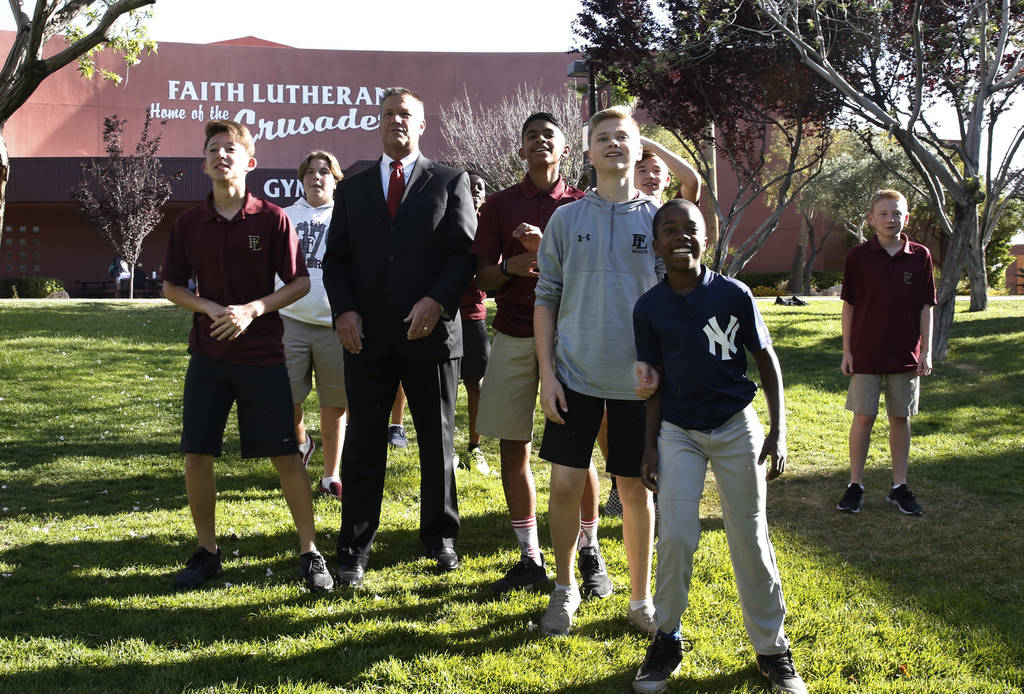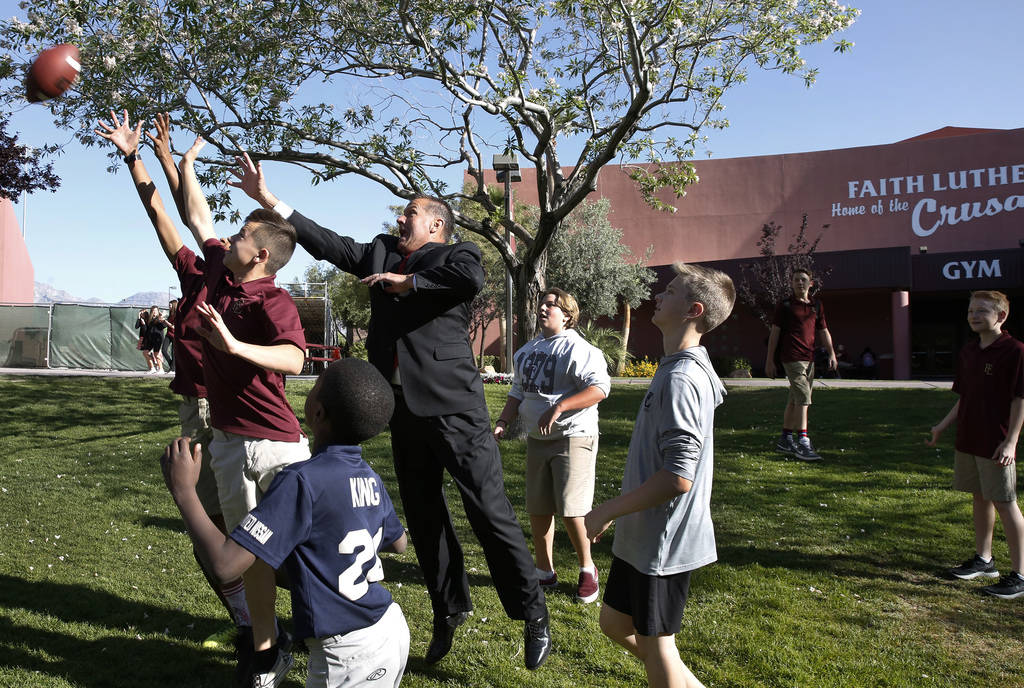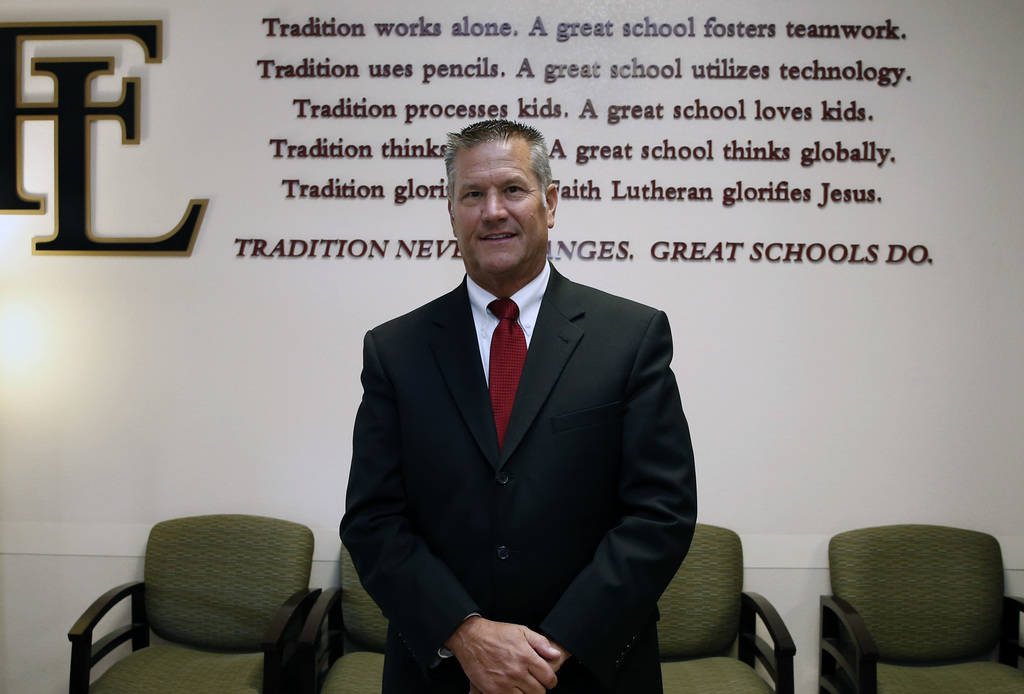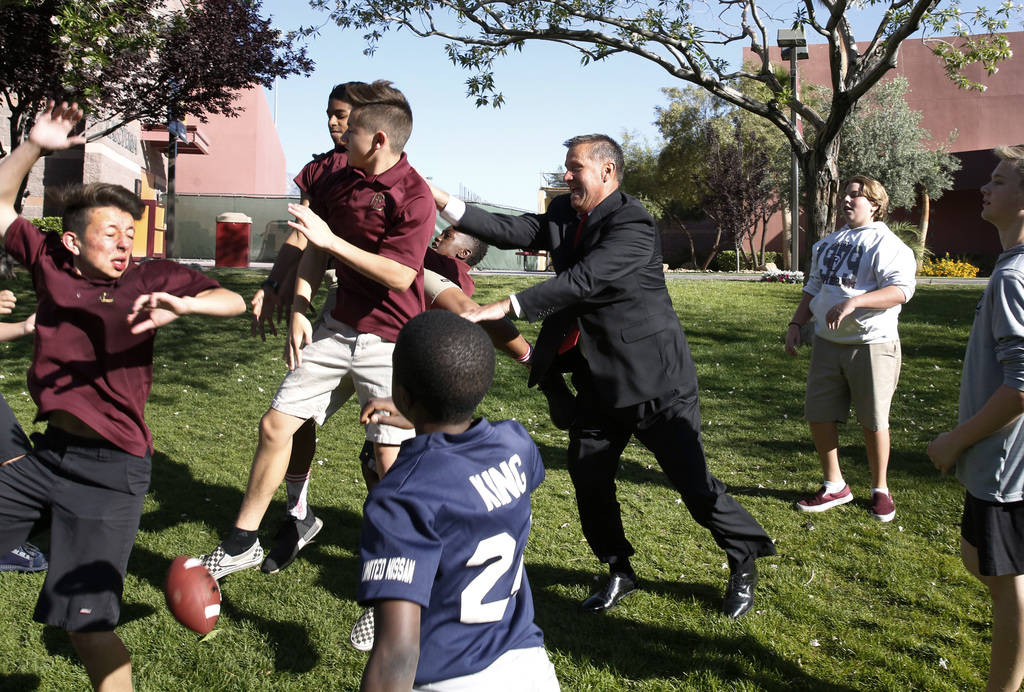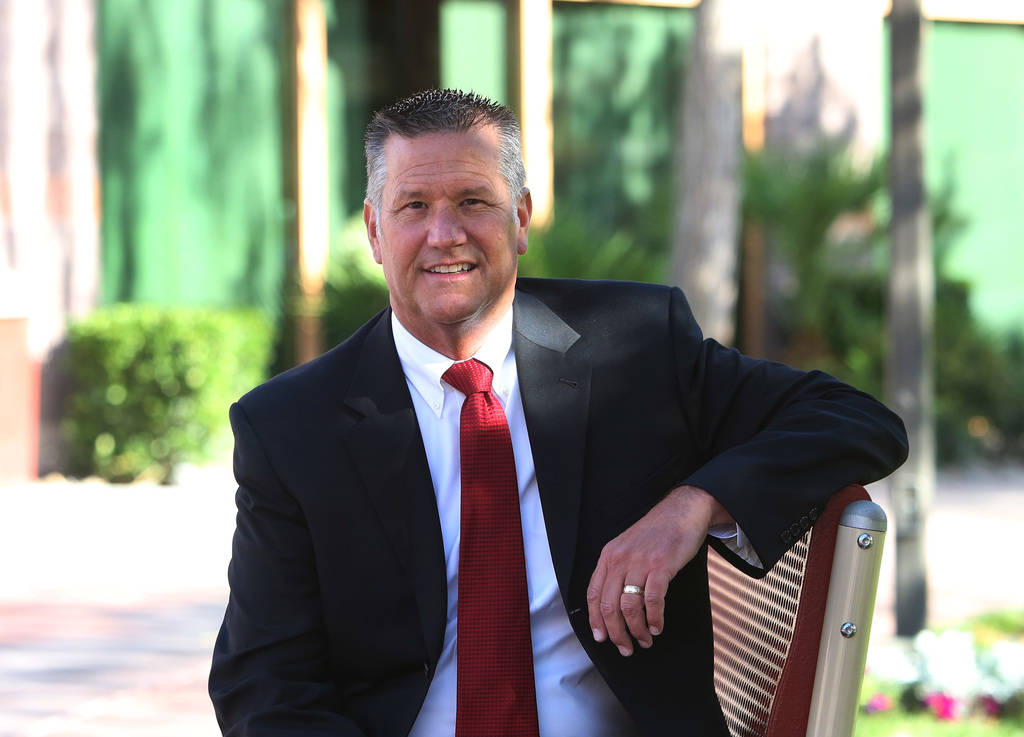 Vegas Voices is a weekly series featuring notable Las Vegans.
Steve Buuck, chief executive officer of Faith Lutheran Middle School & High School, promises to talk slowly.
"My wife says when I talk about Faith Lutheran, I talk 150 words a minute," Buuck explains, laughing. "I get pretty fired up."
But he makes no apologies, either. "I'm genuinely passionate about what we do here," Buuck says. "I really love this place."
As Faith Lutheran's CEO, Buuck manages a private Christian school with a $27 million annual budget, 183 full-time employees, more than 100 part-time employees and 1,900 students in grades 6 through 12. But he still considers himself, first and always, an educator.
"I'm the CEO, but at the end of the day I'm responsible for everything," he says.
Buuck was born and raised in Portland, Oregon, and is a graduate of Concordia University Wisconsin. He began his career in education as a high school English teacher and football coach in Texas and since then has taught and coached at schools all over the country.
Buuck moved into administration in 1992, holding positions as assistant principal and then principal. He came to Las Vegas in 2008 to serve as principal of Faith Lutheran High School, and became Faith Lutheran's CEO in 2011.
"I've missed the classroom, I've missed football coaching, because you really have a direct impact on the life of kids," Buuck says. "But I've gained satisfaction as administrator and CEO, helping to create a culture where kids and adults can thrive."
Buuck, 56, and his wife, Julie, director of student life at Faith Lutheran, have three children, all of whom now are in their 20s, and one granddaughter.
Review-Journal: 1,900 is a large student body. How do you make such a large school feel welcoming?
Buuck: If you have adults who genuinely love middle school and high school kids, that can make a big school feel really small. … We're the largest private school in the state of Nevada, we're the largest Lutheran school in the United States, and I now understand we're one of the largest Protestant schools in the country, but people report that, "The reason I send my kids here is because it feels so small."
What does Faith Lutheran being a Christian school mean to you?
That we share Christ's love with kids. We've had 103 baptisms just in the past three years in our school, and historically, kids don't convert to Christianity when they're in middle school and high school. So that's really powerful to see. That is part of our mission, and to see this many kids in this group say, "I want to be baptized," that's really powerful.
What are some of the things you're most proud of during your tenure?
Over the past three years, our graduates have been accepted to over 450 different universities in all 50 states. I can name-drop Princeton and Stanford and Duke and Rice and the Air Force Academy. Our graduates have gotten into all those schools. But I'm equally proud of the fact we have kids who stay in-state and go to UNLV and UNR and all the Christian schools. I want to create a school where everyone gets into a school that best fits him or her.
How do you decompress from the pressures of your job?
It's hard for me to just disengage. But my wife, thank God, took up golfing when we got married, so we like to get out and play golf. We love travel. We've been all around the world. We love to see shows on the Strip.
And how are you spending your summer vacation?
(Laughs) I don't get one. I work all year round and I get 20 days vacation. There are six states my wife and I have not seen, and they're all in the Northeast. So we're going to spend time there.
You really do seem to love your job.
This whole career has been nothing but a blessing from God. I giggle every day I pull up to work. It's so awesome here.
Contact John Przybys at jprzybys@reviewjournal.com or 702-383-0280. Follow @JJPrzybys on Twitter.