Federal grant to let Clark County district add 3 magnet schools
October 30, 2017 - 4:48 pm
Updated October 30, 2017 - 5:07 pm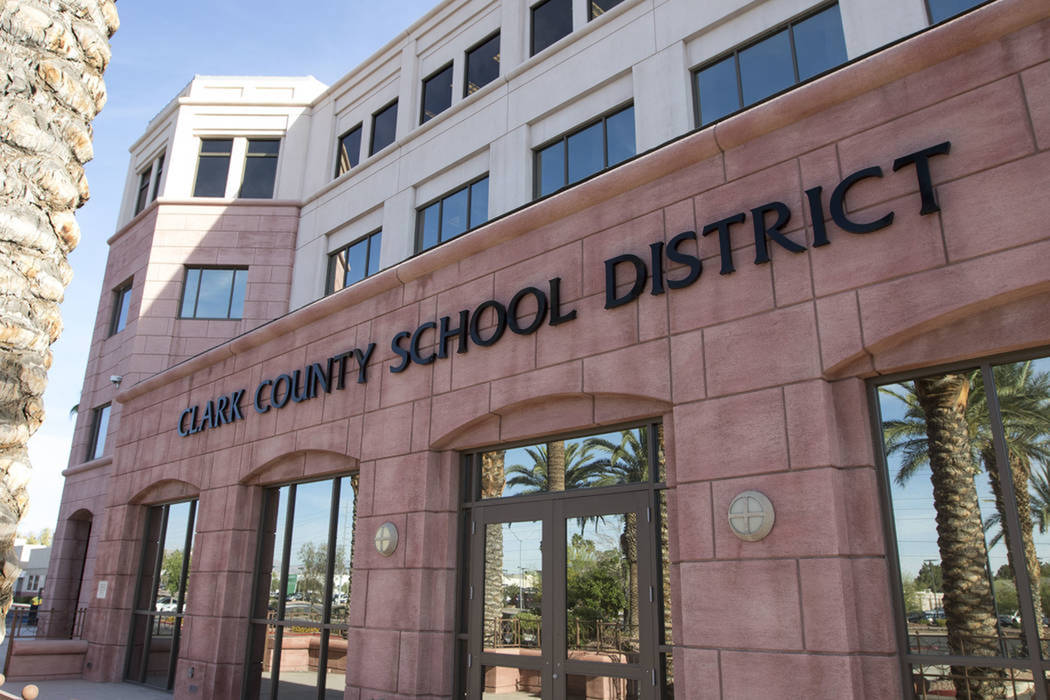 The Clark County School District will use a federal grant of nearly $15 million to launch three new magnet programs, creating more seats in the specialized schools that have thousands of students on their wait lists.
The $14.8 million U.S. Department of Education grant announced Monday will allow three schools — Gehring Elementary and Lied and O'Callaghan middle schools, all in Las Vegas — to fully convert to magnet schools with a specialized focus on science, technology, engineering and math.
"We're extremely excited for this amazing opportunity for our students to really dig deep and explore science and technology," said Gehring Principal Amy Yacobovsky.
Both Lied and O'Callaghan will become the first full magnet middle schools in the district.
The district's magnet programs have been nationally recognized through Magnet Schools of America. Like career-technical academies, magnet schools are a choice program for which students must apply.
Magnet and career-technical schools tend to outperform their traditional counterparts, with more students reaching proficiency in reading or math and graduating at higher rates.
Thousands of students are stuck on the wait list for such programs, with 16,120 students applying for only 9,614 spots this year.
"These three new magnet schools in various parts of the valley will add more opportunity for choice — the original choice in the Clark County School District — for our parents and students," said Superintendent Pat Skorkowsky.
The application process will be phased in at each of the three schools. The process assigns seats based on geographic area, with consideration given to whether a student has a sibling in a magnet school or is coming from another magnet school.
Students who are currently enrolled in the three schools won't need to reapply to keep their spots. And as students of a new magnet school they could increase their chances of applying to other magnets as they grow older.
"As we know right now, with technology all over the world, we have to make the serious investments in our children to make sure that we generate the next generation of innovators," said Rep. Ruben Kihuen, who worked with the local congressional delegation to secure the grant.
Axely Jimenez, a sixth-grader at O'Callaghan, also recognizes the value of her school's new magnet designation. She knows that some students don't have the option to attend the school she already enjoys.
"I'm excited for next year, that it's going to be a magnet school because it's an opportunity for people to come in," she said.
Contact Amelia Pak-Harvey at apak-harvey@reviewjournal.com or 702-383-4630. Follow @AmeliaPakHarvey on Twitter.