Former Nevada education official wins $10M state charter school contract
April 12, 2016 - 11:27 am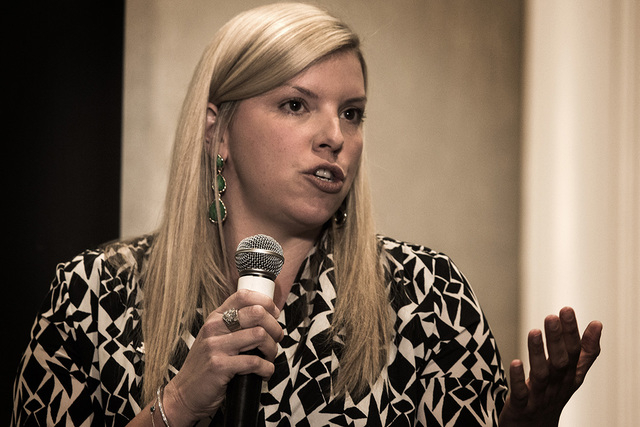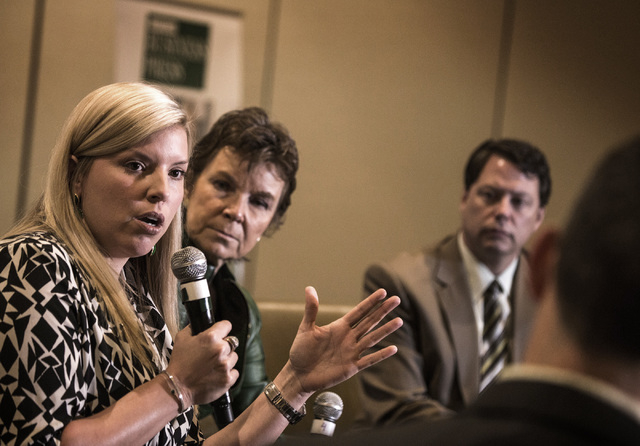 The former vice president of the State Board of Education, who resigned last year citing a potential conflict of interest, won a $10 million contract Tuesday to recruit high-quality charter school operators to Nevada.
When she stepped down from the state board in December, Allison Serafin noted her intent to submit a bid for the state's new charter harbormaster fund, which matches grants from private philanthropic groups to attract the "best-in-class" national charter management organizations.
The contract authorizes Opportunity 180, an educational nonprofit group that Serafin founded in 2014, to drive two key components of Gov. Brian Sandoval's education reform agenda: expanding access for low-income families to high-performing charter schools and creating a state-run Achievement School District to take over and turn around chronically underperforming campuses.
Sandoval on Tuesday joined a unanimous vote on the state Board of Examiner to award the charter harbormaster contract to Serafin's firm, the sole bidder for the lucrative contract.
"We had no idea who else would apply," Serafin said following the vote.
"Our application reflects that all I can commit to Nevadans and our community is that of purest intention and heart to ensure that a child's access to a great education is not determined by where they live, the amount of money that their parents earn and the color of their skin," she added.
The Nevada Legislature last year approved Senate Bill 491 to provide $5 million annually — half of what Sandoval requested — to draw more charter school operators to Nevada and develop education leaders to open those schools. The money can supplement the funding each charter receives per pupil from the state and increase access to construction capital or facilities. Unlike traditional school districts, charter schools in Nevada lack access to guaranteed construction bonds.
As of Friday, Opportunity 180 already had collected more than $4.1 million in committed or cash donations from the Englestad Family Foundation and three other philanthropic groups, Serafin said.
She compared the firm's work to an economic development agency that researches real estate options, workforce development programs and the regulatory environment for companies considering moving to or expanding in a region.
"You typically need one body, one organization that coordinates that for interested bodies," Serafin said. "With high-quality charter operators or networks across the country, it's very similar.
"We are talking to what I would describe as the Teslas of the (charter school) space and are best-in-class in their communities," she said. "We are reaching out to them and asking … what it would take to get them to Las Vegas."
Serafin would not disclose which charter operators have expressed interest in expanding to Clark County, where Opportunity 180 will focus its use of the matching grant over the next four years. In its bid, the firm also committed to recruiting charter schools that will serve students from low-income households.
Opportunity 180 also will play a critical role in developing the state's new Achievement School District, which will cede control of persistently failing schools to charter operators.
The Nevada Department of Education has identified four dozen underperforming schools in the Clark County School District on a list for potential takeover.
Contact Neal Morton at nmorton@reviewjournal.com or 702-383-0279. Find him on Twitter: @nealtmorton