'I carry who I am': Henderson student draws up a doodle win
Updated May 30, 2023 - 10:12 pm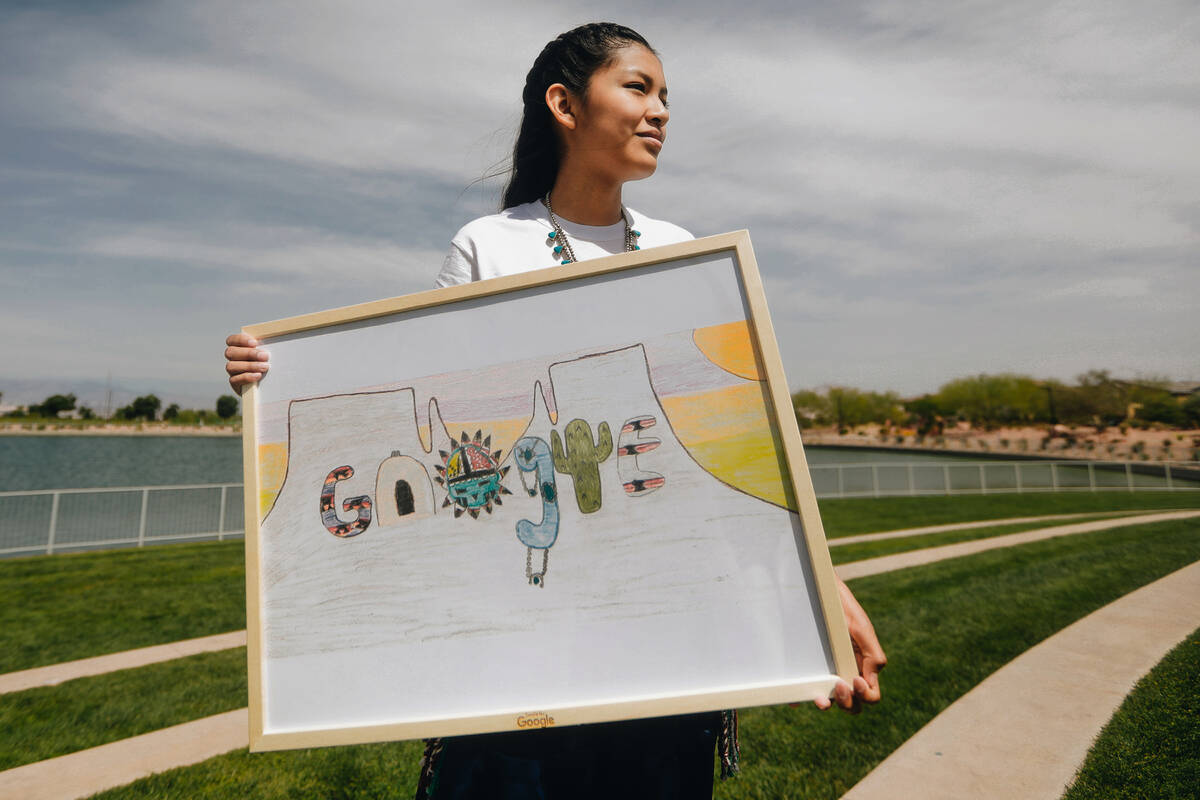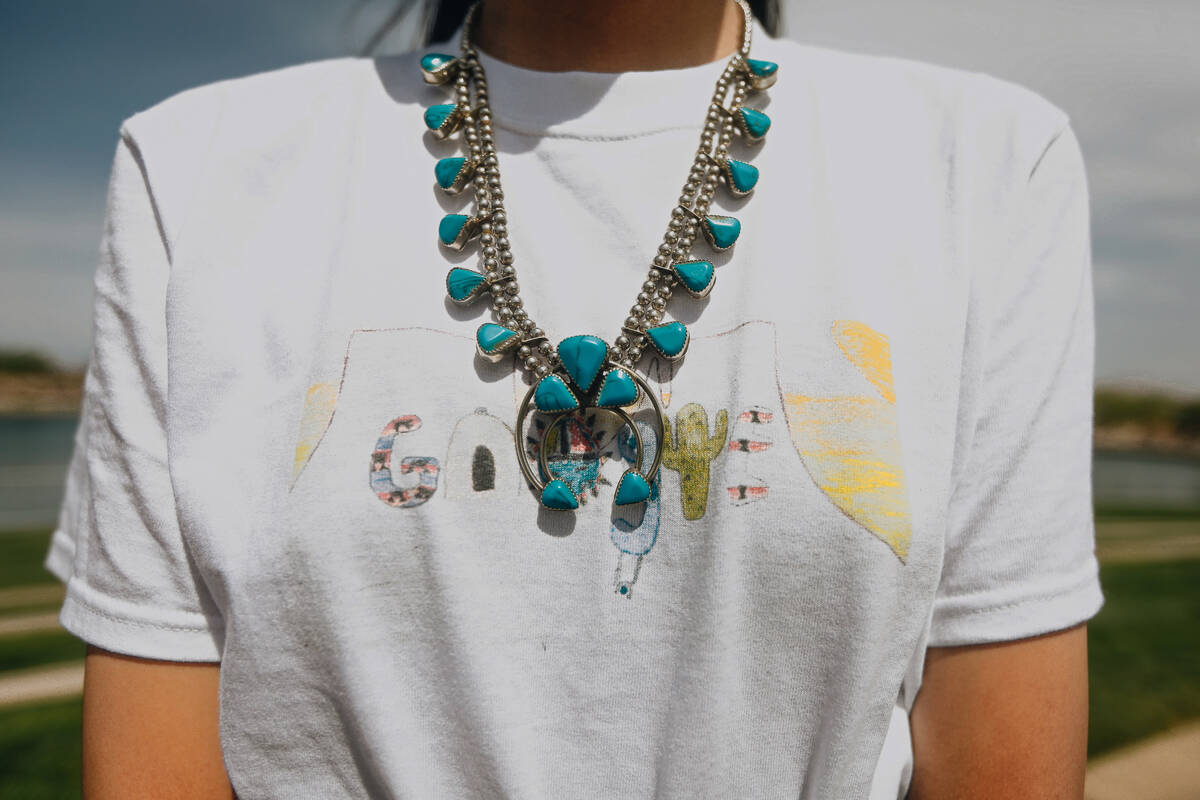 Twelve-year-old Shanea Anna Chee, is proud. Proud of her heritage, proud of her artwork, and most important, proud of herself.
On May 18, Chee, who attends Brown Junior High School in Henderson, was selected as one of the winners in the 15th annual Doodle for Google contest.
"It was really exciting to win," Chee said. "My friends and parents were proud of me, and I was also just proud of myself and my art for being selected."
The contest opened in January and encouraged K-12 students from all over the country to submit artwork illustrating what they were grateful for.
Chee's winning doodle, titled "The Mittens," was an homage to her Diné — the Navajo people — heritage. Each element in her artwork is a special part of Chee's heritage, including the background of the buttes of Monument Valley in Utah.
Chee's artwork was selected among hundreds of thousands of entries across 55 states and territories.
Chee was the winner for Nevada, meaning her artwork will now be voted on along with the 54 other pieces that were selected as winners. The winner will ultimately win a $30,000 college scholarship, a $50,000 technology package for their school or nonprofit organization and have their artwork featured on Google for one day.
Voting for the contest opened May 18. Google has posted a gallery to showcase the winning works from across the country.
After voting, the 55 artworks will be narrowed down to five, where one will go on to be the national winner.
'I carry who I am'
Chee originally got her love for drawing from her father, who also draws. Chee would have creative ideas and immediately want to get them down on paper, as she did with her Google doodle.
The first 'G' and the 'E' in Chee's Google illustration are represented by Navajo woven blanket patterns. The first 'O' is drawn as a hogan, known in Diné culture as a dwelling or ceremonial place. The second 'O' is represented by the Sun God, the part of the drawing that Chee said was the most complicated to draw, while the second 'G' is drawn in the fashion of a Navajo squash blossom necklace.
Chee responded to Google's prompt saying, "I'm proud to be Diné, it's a part of me, where I carry who I am."
Being able to display her culture through Google is deeply important to Chee, because it will be shown to a broader audience where her culture can be exposed to more people.
"What inspired me to make this drawing was to show my Navajo culture to other people," Chee said. "To show who I am and where I come from."
Contact Kiara Adams at 702-383-0399 or kadams@reviewjournal.com.