It's in the cards: CCSD hoping employees will recruit teachers
Updated February 6, 2023 - 12:22 pm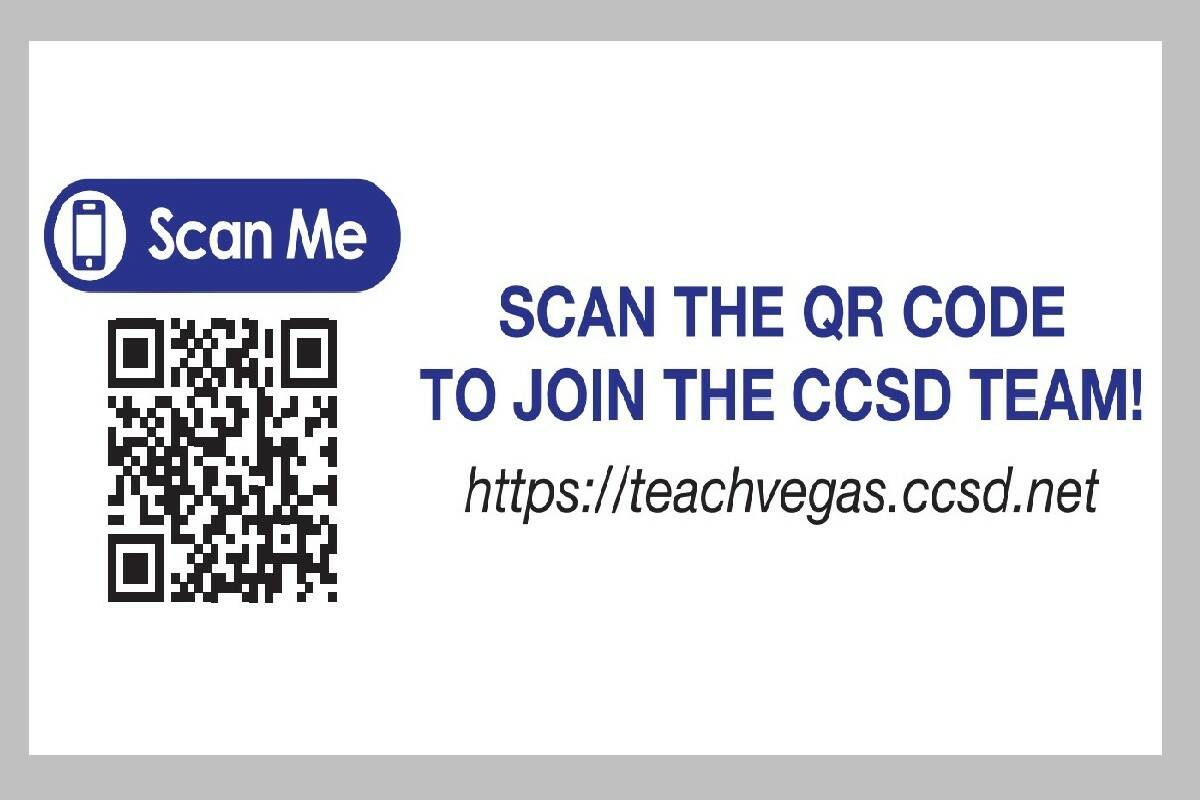 The Clark County School District is rolling out a new measure in its efforts to recruit educators: new business cards for its current employees to use in recruiting.
The new business cards will be emblazoned on the back with a QR code and a link to the district's recruiting website.
According to an email sent to district employees Thursday, the business cards are meant to give employees the opportunity to share their passion for their jobs in an effort to help recruit for the district.
"Your efforts will provide a pathway of employment for not only residents of Clark County but anyone you meet who might be interested in working with CCSD," Brian Redmond, the district's director of recruitment, wrote in the email.
The district, like many others across the country, is in the midst of a yearslong teacher shortage.
On Friday, state lawmakers proposed additional funding to help the district's retention efforts.
But district teacher Ryan Fromoltz said that asking educators to help with recruitment efforts feels like a joke when many educators are unhappy with the working conditions in the district.
"The idea of us having to promote, especially when a lot of people are not happy working for the district right now … now you're going to ask us to do more uncompensated work," he said.
Fromoltz also questioned how much the business cards would cost the district to print and distribute.
The district said that its human resources department would create recruitment cards for employees who request them and that each staff member would receive 60 cards.
If 33,000 district employees, which excludes substitute and temporary employees, requested the cards, the total cost would come out to approximately $32,000, or 1.6 cents per card, reflecting 0.001 of the human resources budget.
"Our employees are passionate about their roles and we invite them to share their passion with others who may be interested in working for the District as we work to ensure staffing with the ultimate goal of supporting student success," the district said in a statement.
Contact Lorraine Longhi at 702-387-5298 or llonghi@reviewjournal.com. Follow her at @lolonghi on Twitter.