Judge denies CCSD bid to stop strike
Updated August 22, 2023 - 1:33 pm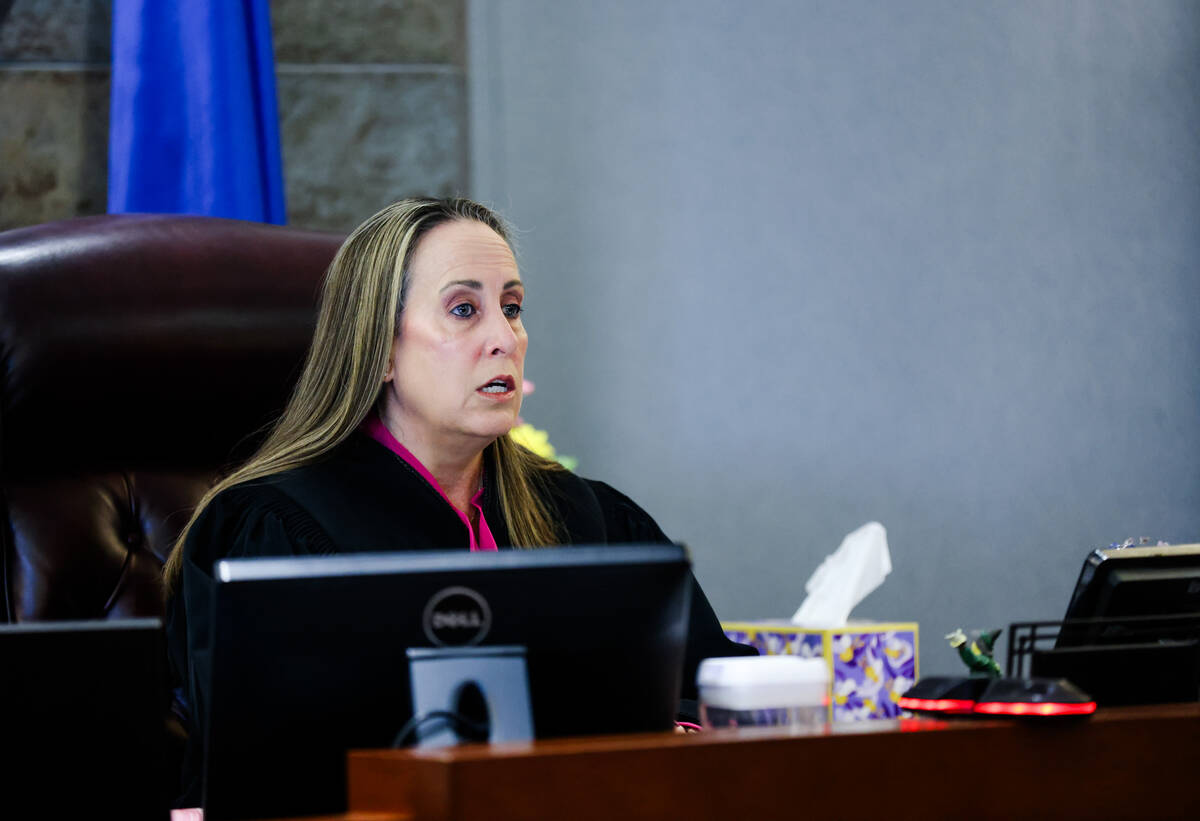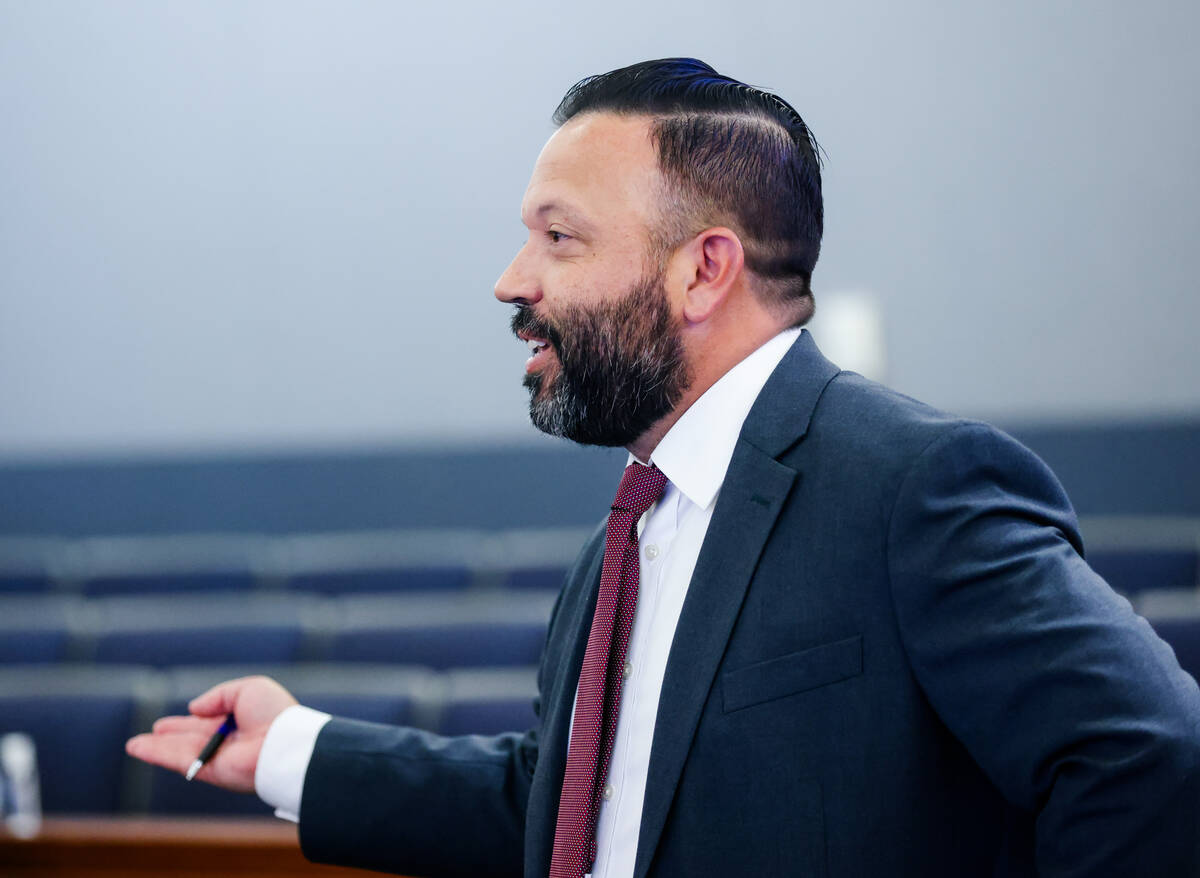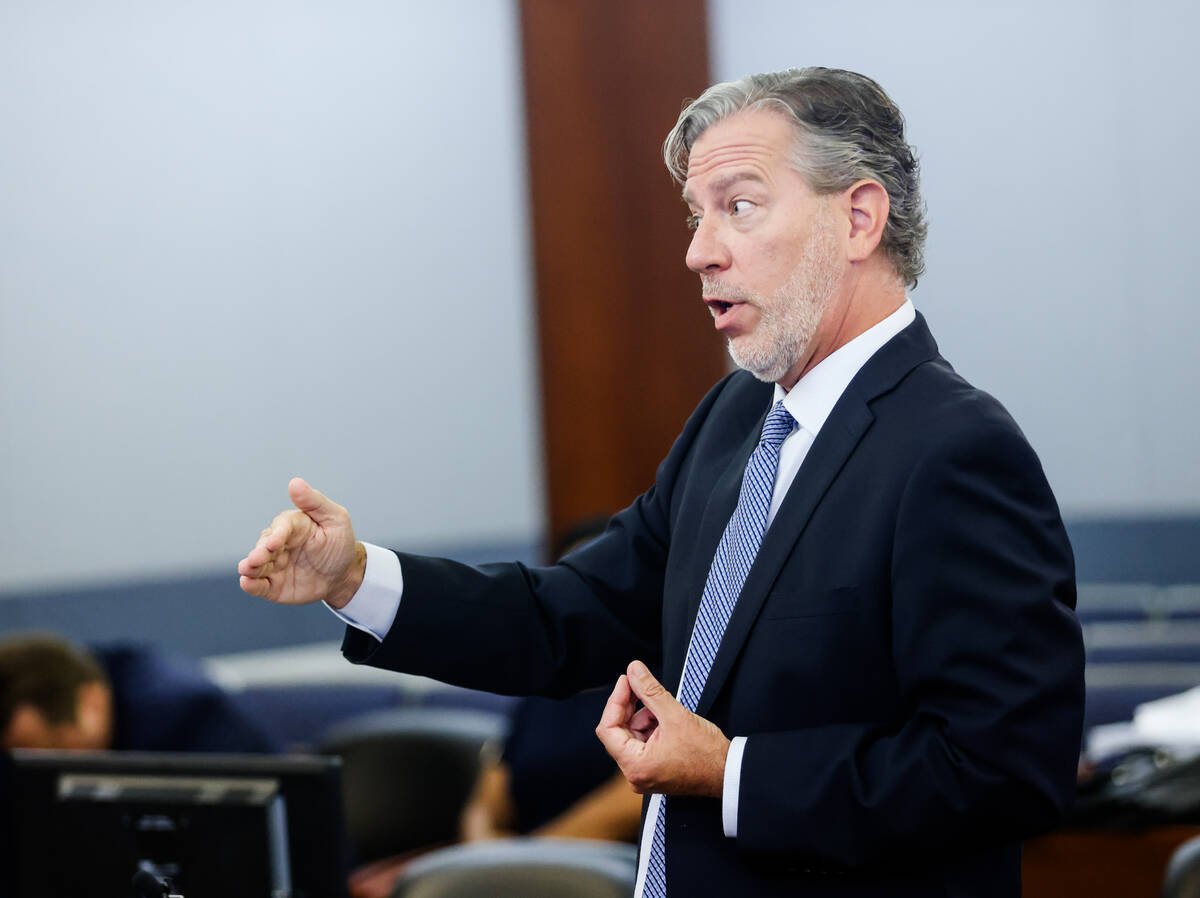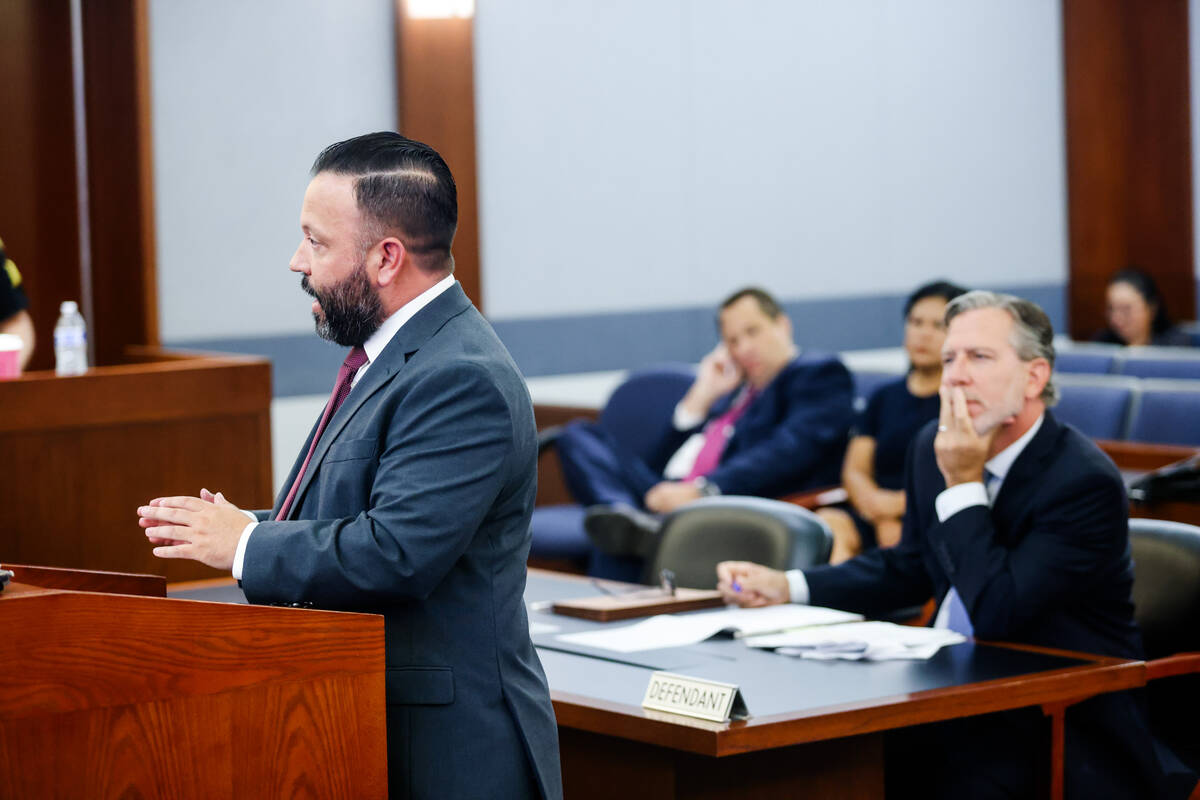 A Las Vegas judge on Tuesday denied the Clark County School District's request for an injunction that would prevent a future teacher strike.
After about 1½ hours of arguments, District Judge Jessica Peterson said that in order to issue an injunction, "the court has to find that a strike will occur."
Peterson noted that statements made publicly by Clark County Education Association Executive Director John Vellardita were concerning.
She said that if something were to happen, she would entertain a one-day notice to return to court.
The district filed a lawsuit July 31 against the Clark County Education Association. The lawsuit cited statements made by union officials about the possibility of engaging in "work actions" if a two-year collective bargaining agreement isn't reached by Saturday.
State law prohibits public employees, including teachers, from striking.
Union officials said the lawsuit doesn't have merit and alleged it's a political move designed to chill teachers' expression.
On Monday, the union filed an anti-SLAPP motion to dismiss, which stands for "strategic lawsuits against public participation."
The district said in a Tuesday statement that while it is disappointed an injunction wasn't granted, it's pleased "the court took CCEA's threats seriously and warned CCEA that with any additional evidence of coordinated work stoppages, slowdowns, or interruption of operations, the parties will return to the court with a day's notice."
"Despite the baffling statement issued by CCEA, which does not reflect what truly happened in the proceeding today, the District remains committed to ensuring that the interests of students, parents, and the District's overall operations are not disrupted," according to the statement.
The district said it has consistently stated that negotiations occur at the bargaining table — not in public — and "the tactics by the CCEA leadership do not move us any closer to an agreement."
"CCEA leadership must bargain in good faith if they hope to reach a deal on behalf of our hardworking and deserving teachers," the district said. "CCSD is ready to continue bargaining and awaits new dates from CCEA to get to the bargaining table so our teachers can receive the money they deserve.
The union said in a statement Tuesday that the court saw through the district's "frivolous lawsuit."
"This is a victory for 18,000 educators and their First Amendment rights," the union wrote. "Educators will not be silenced."
The union said the ruling confirmed the district's lawsuit was "meritless" and "politically driven to intimidate and coerce educators into accepting a contract on (Superintendent Jesus) Jara's terms as well as his efforts to decertify CCEA as the teachers union."
"Make no mistake about it, we will continue to pursue this matter in court," the union said.
The statement says the union is determined to get a "fair and long overdue contract."
"Hopefully Superintendent Jara and the trustees smell the coffee and see that they should be putting their efforts into bargaining at the negotiating table, and not manipulate the courts to force CCEA into a contract on CCSD's terms," the union wrote.
The union said it awaits trustees' review Thursday of its contract proposal. The item doesn't appear on the School Board meeting agenda.
Members will meet Saturday to "review the trustees' response and decide next steps," according to the statement.
Contentious contract negotiations
Contract negotiations began in late March and have grown increasingly contentious between the district and union, which represents about 18,000 licensed employees. The most recent bargaining sessions were Thursday and Friday.
Thousands of teachers protested in July, as well as outside a school board meeting Aug. 10 and they also packed the meeting room. Trustees left the room three times and voted on only some agenda items before adjourning.
Rallies have also been held over the last couple of weeks at some schools. The union is planning another protest at Thursday's school board meeting.
The district is facing a teacher shortage, with more than 1,100 classroom teacher vacancies just before the new school year began Aug. 7.
After the hearing Tuesday, CCEA President Marie Neisess told reporters that if education is going to change in Nevada, then actions need to be taken to retain and recruit educators.
"Each and every day, children need a qualified teacher in front of them, regardless of whether they live in Henderson or North Las Vegas," she said. "That's what we're up against. That's what we're fighting for."
She said the district has done everything in its power to shut educators' voices down.
Neisess said the lawsuit was a premature action by the district, alleging it has participated in union-busting activities in terms of its tactics.
Arguments in court
Fewer than 10 people were in the audience during the 8 a.m. hearing Tuesday.
Ethan Thomas, the attorney representing the district, said the lawsuit isn't about silencing educators, freedom of speech or interjecting into collective bargaining.
It's about acting as a result of the union's clear plan if a contract hasn't been reached by its current Saturday deadline, "just days away," he said.
CCEA has been unable to show it would suffer any harm from an injunction, but the district would suffer irreparable harm from even one day of a strike, Thomas said.
Peterson questioned whether an injunction would be premature until a union vote happens authorizing a strike.
She said she could not base her decision on speculation and conjecture, also asking what would prevent her from bringing parties back to court Monday if a vote happens.
Thomas argued that state law allows for issuing an injunction to prevent a strike from happening. He also said that a strike could already be underway by Monday morning.
He said it's not just a few union members making comments, but Vellardita has made statements as well.
Whether there's a credible threat of a strike, "we have to take them at their word," Thomas said.
The union isn't using the word "strike" in its messaging, but has made its point clear, he said.
Thomas also alleged CCEA has provided "zero actual evidence" that there's no intention to strike — only that it knows what the law is.
Citing the state's definition of "strike," Peterson said there's ambiguity about what an "interruption of operations" means.
She pointed to comments the union has made about possible "work actions," which could include teachers not working past their contracted day of 7 hours, 11 minutes.
Bradley Schrager, the attorney representing the union, said that "work-to-rule" — not working beyond contracted hours — is an example of potential work actions that are completely lawful.
Strikes are illegal, he said. "We all know it. We all understand that."
Schrager argued that no one believed a strike was imminent when the district filed the lawsuit in late July.
He also said there's a continuum from some guy on the social media platform X, formerly known as Twitter, posting comments to teachers leaving classrooms.
Peterson said that some statements Vellardita has made are concerning.
"The facts, as I see them, would come from the statements Mr. Vellardita has made," she said.
Schrager argued Peterson has a right to be concerned, but it's not actionable. He also said it shouldn't be hanging over the union's head that they could be back in court Monday.
He also said that context matters, noting that contentious contract negotiations are underway.
Referring to the district, Schrager told the judge: "They want to shut people up and even worse, they want you to shut people up."
Thomas said there are consequences to speech and the threat of a strike is clearly what happened. "I do believe there's a credible threat that they will strike."
Schrager said that "obey the law" injunctions aren't permissible. "There is no record here that my clients have broken the law."
Contact Julie Wootton-Greener at jgreener@reviewjournal.com or 702-387-2921. Follow @julieswootton on X.