Las Vegas high student arrested for having handgun on campus
August 28, 2018 - 2:27 pm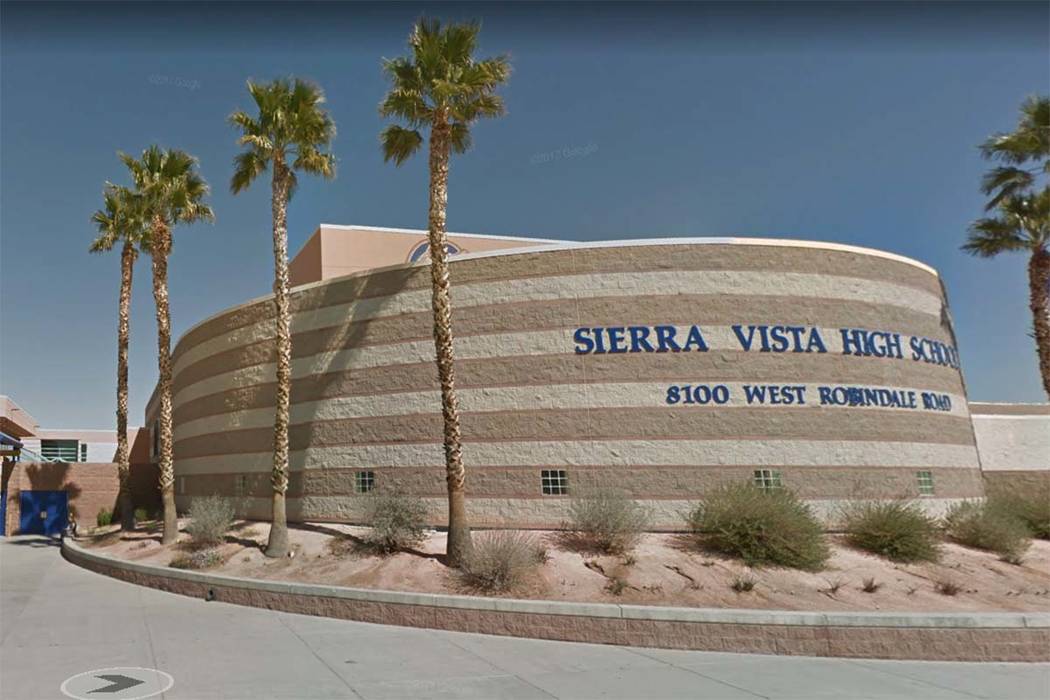 A Sierra Vista High School student was arrested on Tuesday morning after officials found a loaded gun in his possession on campus.
Clark County School District police Capt. Roberto Morales said the student was on probation and was found to be in possession of a .45-caliber firearm during a random search by state parole authorities at the southwest valley school.
Charges are pending, Morales said, but would at a minimum include possession of a firearm on school property.
Contact Amelia Pak-Harvey at apak-harvey@reviewjournal.com or 702-383-4630. Follow @AmeliaPakHarvey on Twitter.