Las Vegas lawyer, in bid for Nevada regent post, raises more than $100,000
February 18, 2016 - 7:49 pm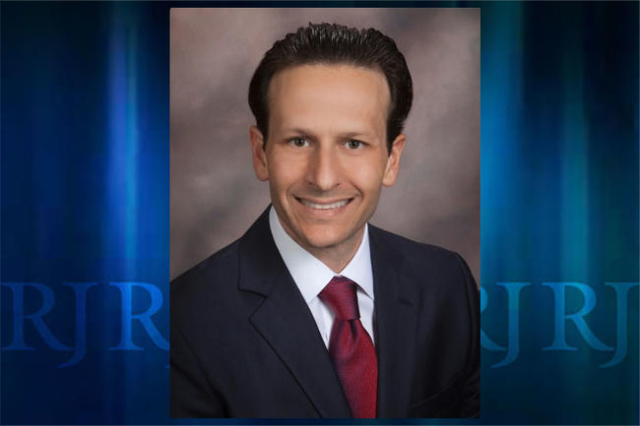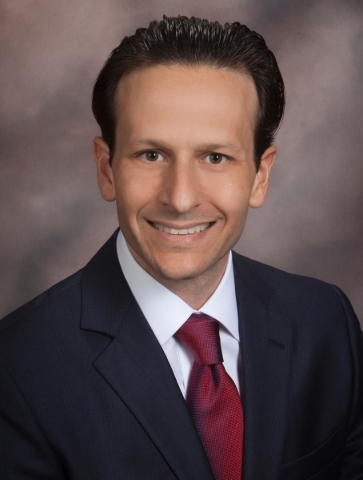 A Las Vegas lawyer has gathered more than $100,000 to fund his bid for a seat on the Board of Regents of the Nevada System of Higher Education, building an impressive donor base for the low-key contest.
With a list of supporters that includes Las Vegas Mayor Carolyn Goodman and Rick Harrison of TV's "Pawn Stars," John "J.T." Moran III seeks to claim District 13, a C-shaped region that includes northwest and southwest portions of the Las Vegas Valley and a stretch of mountain land to the west.
"Public service runs very, very deep in my blood," said Moran, whose grandfather served as Clark County sheriff — widely considered one of the state's most powerful elected positions. His father, also a Las Vegas lawyer, is a longtime member of the Nevada Gaming Commission.
Although Moran, 44, can't file for the seat until March 7, he began fundraising in early December and accumulated nearly $107,000 from 61 donors that include downtown law firms, lobbyists and Las Vegas families including the Goodmans and the Greenspuns (who are credited with developing the Green Valley master-planned community in Henderson and who own several local media publications that include the Las Vegas Sun). No other contender has emerged to fill the seat, which Regent James Dean Leavitt will vacate once he meets the board's term limits this year.
"I've known him since he was a small child, and I have to say he's matured and grown up to be quite a mature young man with good values and good sense," Goodman said. "I think if someone has basically good judgment in their lives and conducts themselves in a civilized, really decent way, and if you have intelligence, you can get these things done."
Political insiders say it's common for regents to raise six-figure sums during re-election campaigns, but first-time candidates seldom raise as much — especially so soon into a campaign.
"It's a very healthy war chest that should do a lot to scare out other candidates," said David Damore, a political science professor at UNLV who specializes in campaigns and elections. "The Morans are a well-connected political family."
Former acting UNLV President Don Snyder, for instance, considered running last year but opted to skip the race.
Five other seats on the 13-member board are up for election in June, with at least two incumbents opting out of seeking re-election. The panel governs the state's seven colleges and universities and meets about four times annually to tackle a broad range of initiatives that include creating Southern Nevada's first public medical school and developing a funding formula for each institution. Regents are limited to two six-year terms, although they may serve longer if they are appointed to fill a midterm vacancy.
Moran, who specializes in legislative and government relations at his law firm, says he'd be a good asset for the board with higher education emerging as a key priority for lawmakers when they convene in Carson City next year. This is Moran's first bid for elected office, but he served as chairman on Nevada's Commission on Ethics between 2008 and 2011 through an appointment by Governor Jim Gibbons.
"The next legislative session is going to be a higher education session, and with my background in governmental affairs I feel I can add to the regents' expertise," Moran said. "My platform is about accessibility and affordability and the timeliness in which we are able to get people degrees. That's the way you build the fabric of a community."
Contact Ana Ley at aley@reviewjournal.com or 702-224-5512. Find her on Twitter @la__ley