Las Vegas students design greenhouse for school, community
August 14, 2018 - 6:02 pm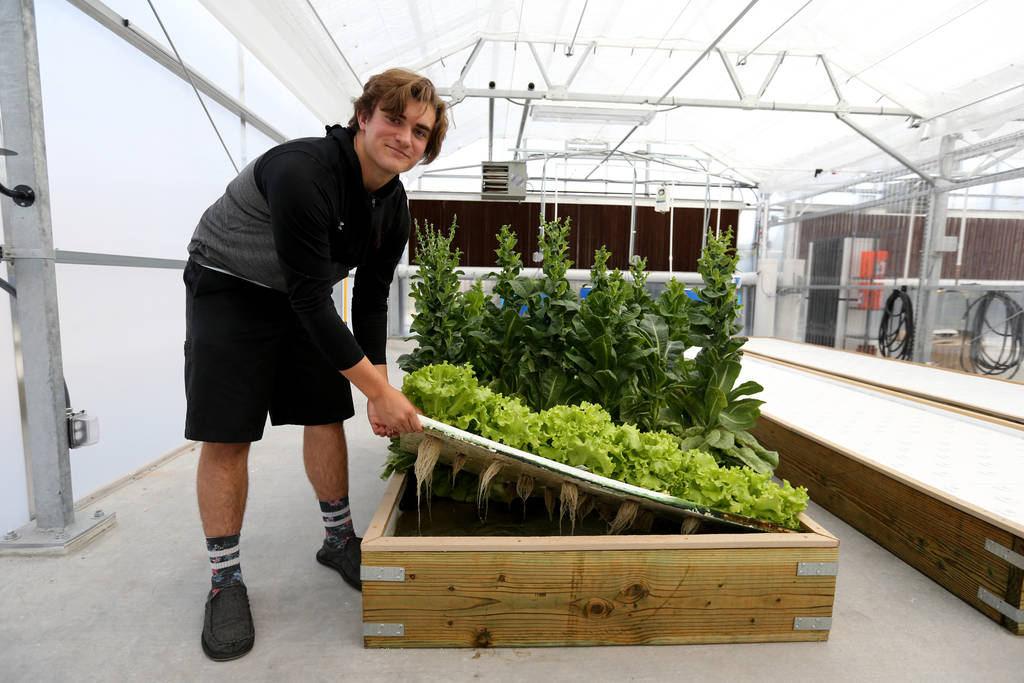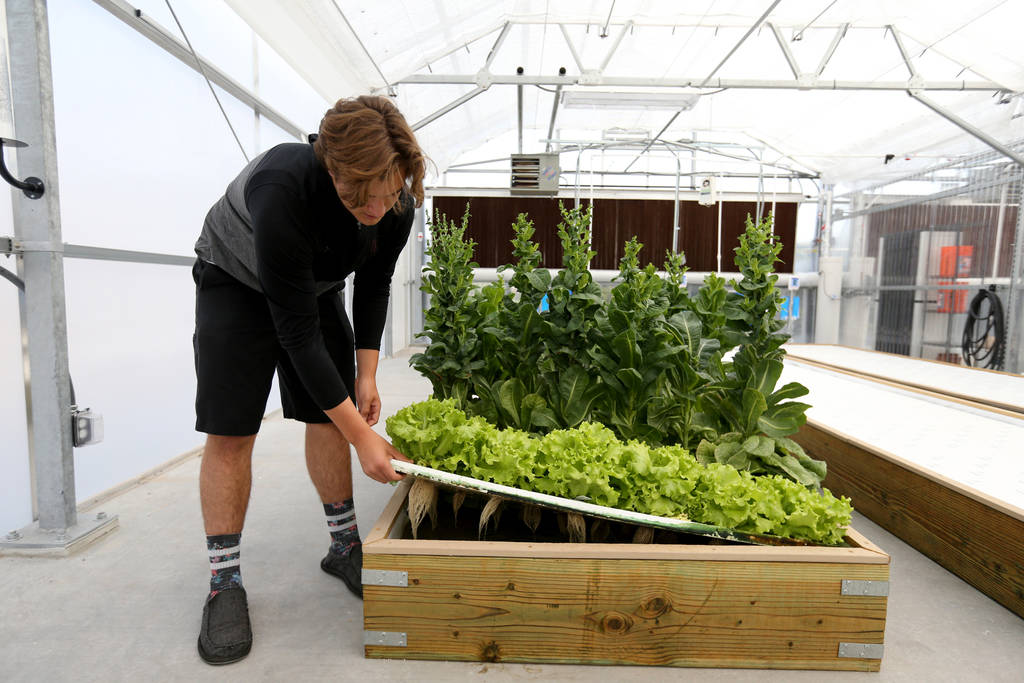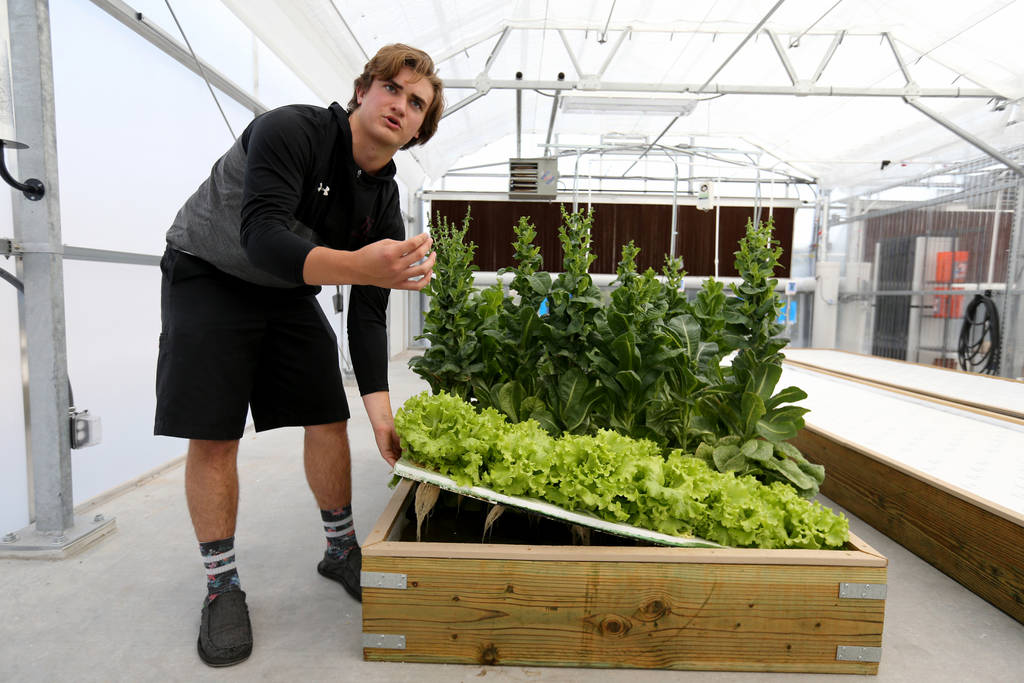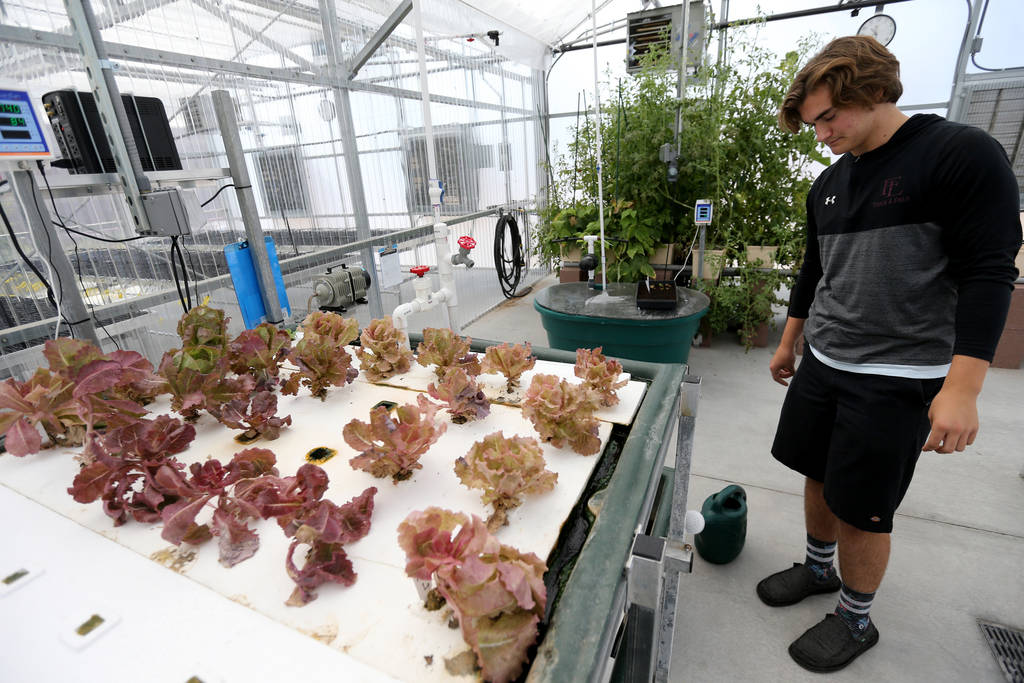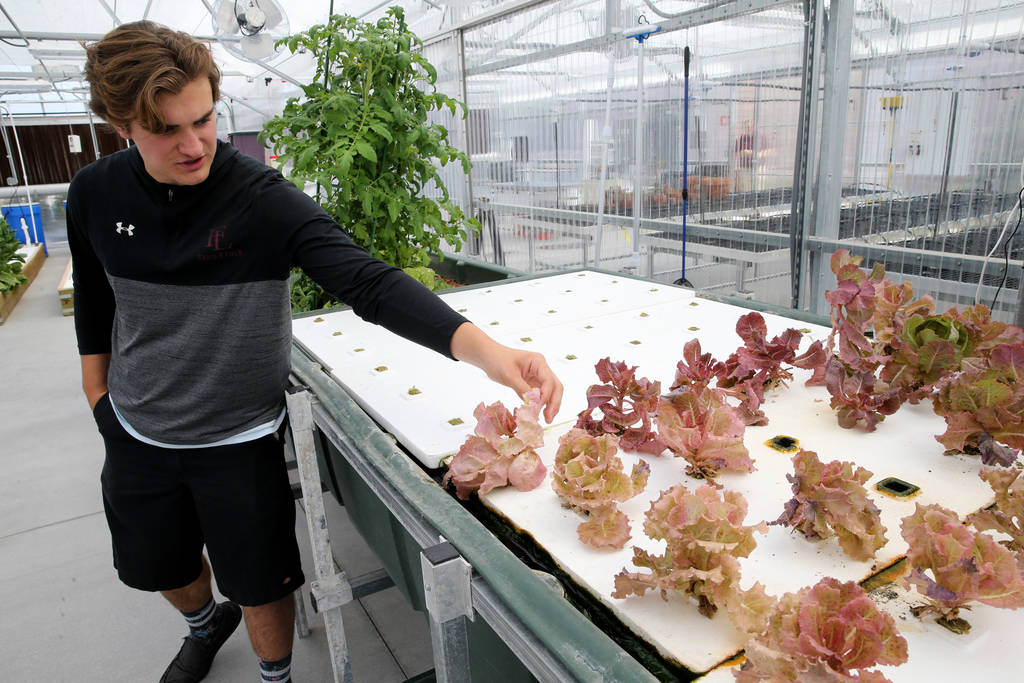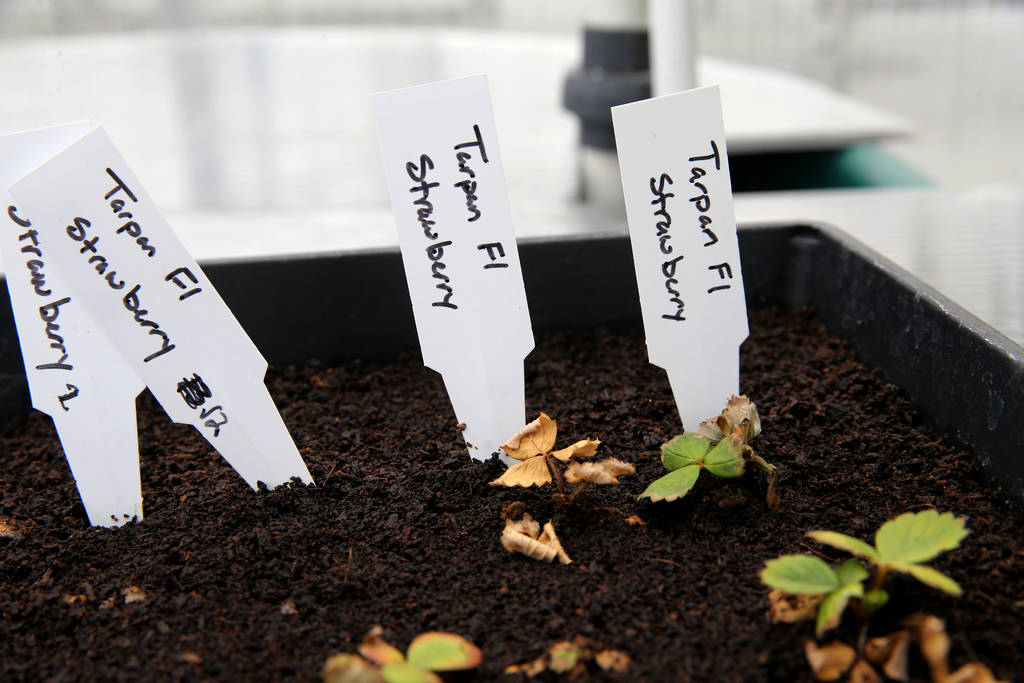 When a group of Faith Lutheran Middle School and High School students approached Principal Scott Fogo about two years ago about building a greenhouse on campus, he wasn't too enthusiastic.
"I never really wanted one because it's so hot in Las Vegas that when students get to school in August — even in September or October, it's really hard to grow anything in a traditional greenhouse," Fogo said. "A lot of times schools in the desert only have one growing season — maybe in the spring."
He began to change his mind a week later when another group of students approached him, telling him they wanted to give back to the community. Their idea was a greenhouse that would cater to the school's Mark 10:14 program, which focuses on students with intellectual disabilities.
"I started thinking about it," Fogo said. "If our kids care that much about other people, shouldn't we be trying to help them? So I called the groups of kids back together and I told them the greenhouse needed to be able to grow year-round, be temperature controlled, be a certain size, and have technology for different growing systems."
In early 2017, several Faith Lutheran students visited the University of Arizona's gardening program, returned to Las Vegas and started work on the greenhouse design. Students researched indoor farming and divided into committees to develop the greenhouse, including architecture, growing techniques and indoor environments.
The Williams Research Center now sits behind the sprawling Summerlin campus. The 3,200-square-foot growing space is divided into two side-by-side growing chambers. One-half of the growing chamber uses hydroponics and aquaponics, allowing plants to thrive throughout the year, and the other half houses a soil-based growth system and a staging area for students to learn during class.
Fogo said the greenhouse cost about $300,000. Donations were provided by Joan A. Williams, the greenhouse's first sponsor and grandmother of Faith Lutheran alumna Kristina Williams, who donated $75,000. Switch donated $50,000 and CenturyLink provided $5,000 for the technology. The largest donation came from the Engelstad Family Foundation. The facility took about nine months to build.
Lauren Carter, one of the students who originally approached Fogo, said she was inspired by the Mark 10:14 program students, who will organize and host biannual farm sales featuring produce from the greenhouse. They'll also donate some of what they grow to Three Square food bank. The school's Greenhouse Club will organize the farm sales and help with harvesting and transportation to Three Square.
"Those kids are amazing," Carter said. "They are so important to our school. We want to make sure they have equal learning opportunities as us. Allowing them to experience the greenhouse and learn in that environment I think will help them to grow and to learn. That's really what our school aims to do — include people, make them feel like they're part of our family."
Lettuce, tomatoes and basil are in various stages of growth in the greenhouse. Fogo said more herbs, peppers and fruit are planned. All Faith Lutheran grades will use the greenhouse. Everyone will have access either through a class or a club. Life Science, Biology, Greenhouse Botany, Ecology and several other classes will be taught in the facility.
"Academically, the coolest thing about it is the amount of control you have over inputs," said Stephen Blank, an eighth-grade physical science teacher. "When you put a chemical in that water, you know exactly what the plants are receiving, how much they're receiving and that they're receiving it immediately. For our students at a higher level who want to explore cause and effect, that engineering aspect is so cool."
According to Fogo, students will be responsible for all functions in the greenhouse.
"It's really the most incredible thing," Fogo said. "It's 100 percent student designed. The kids who are going to be working in there, they have to fix it. If the water gets clogged, they have to figure out why it's clogged. Or if a motor burns out they have to figure out how to fix it. Hands-on learning teaches kids so much more."
Contact Mia Sims at msims @reviewjournal.com. Follow @miasims___ on Twitter.