Las Vegas teachers say job challenges affecting their mental health
Updated September 27, 2023 - 4:28 pm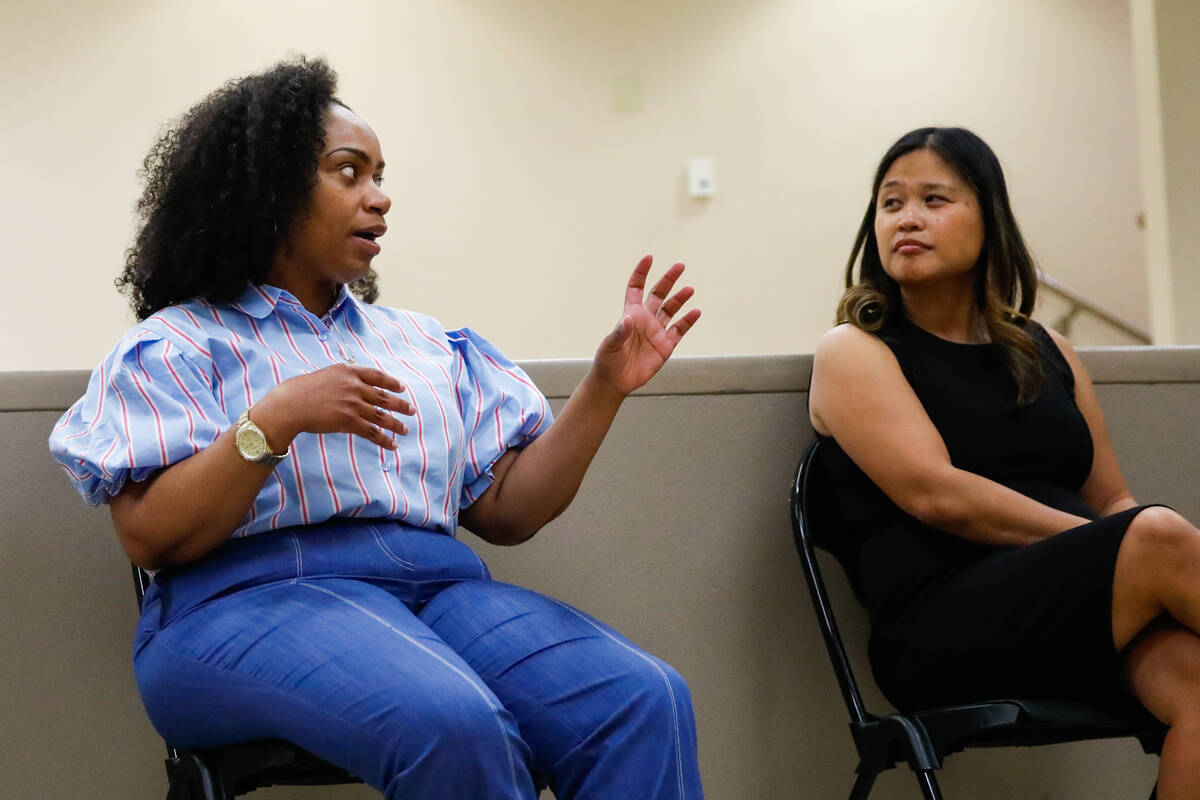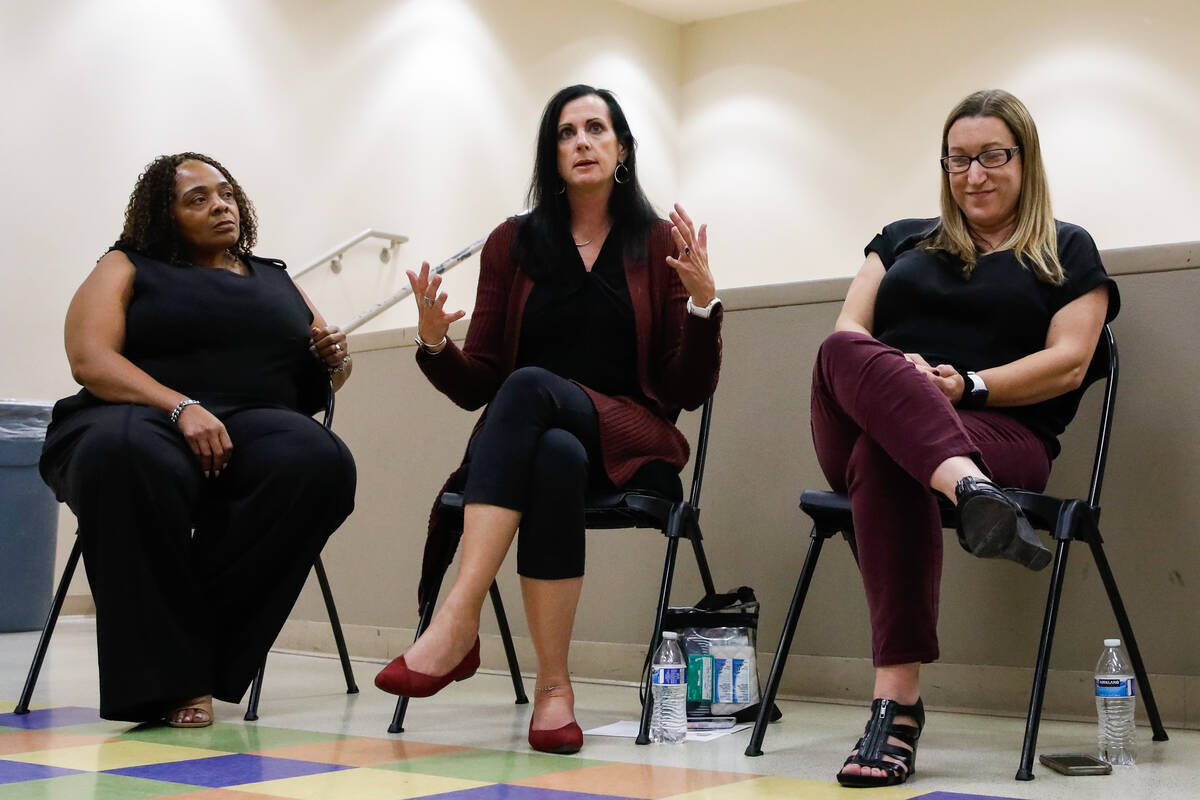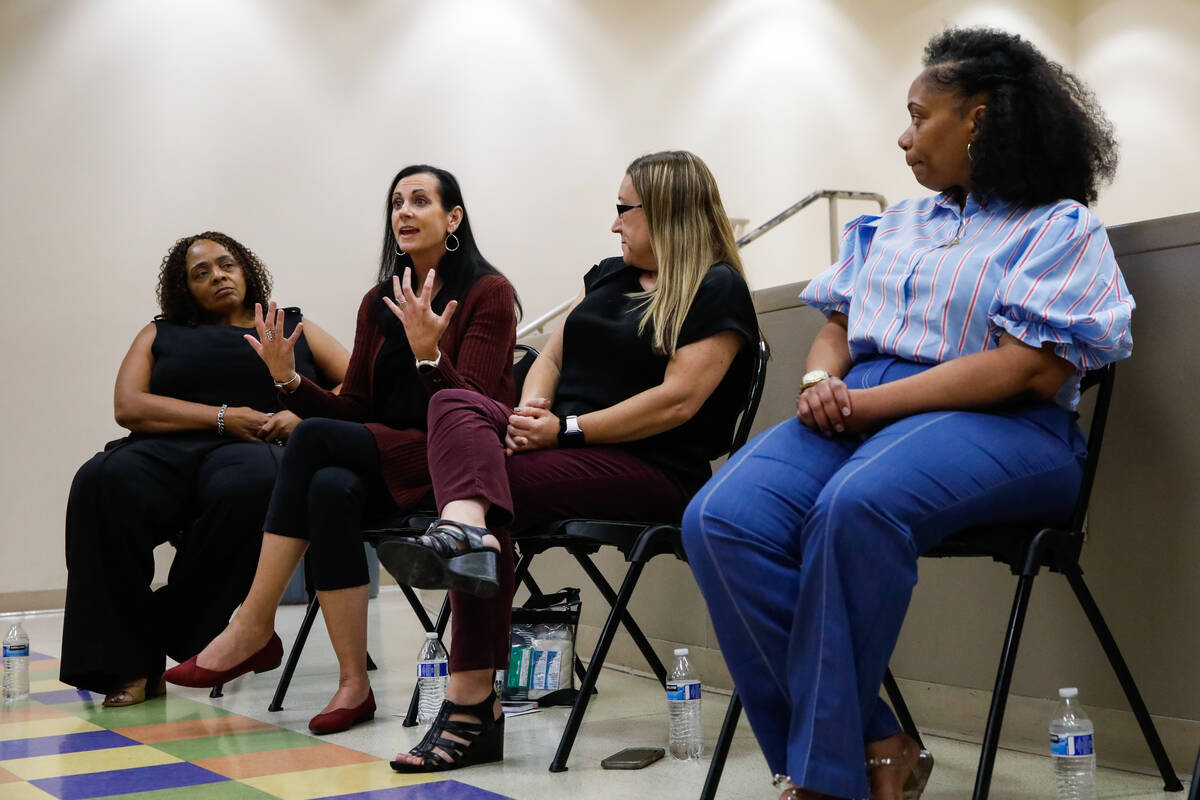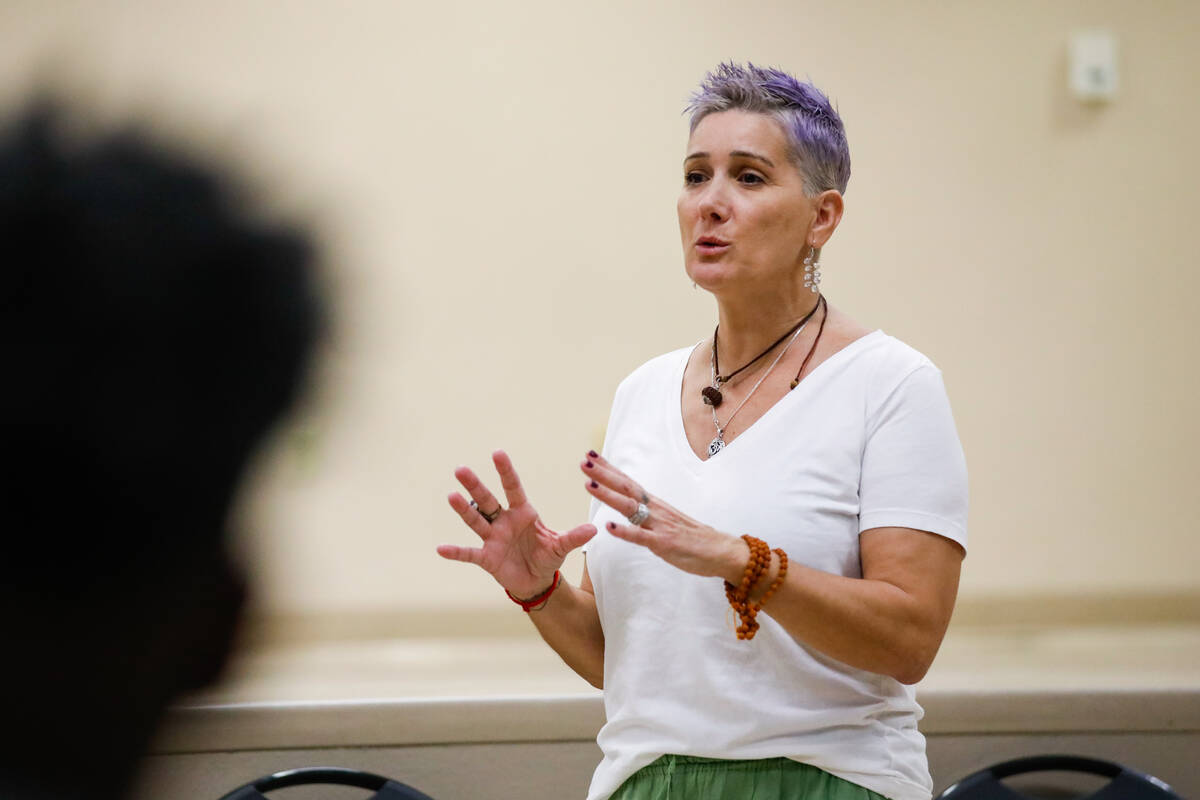 Teachers and school social workers shared insights during a Tuesday night panel discussion about the challenges they face at work and how their mental health is affected.
The town hall forum for educators was moderated by event host Sheldon Jacobs, a marriage and family therapist, at Pearson Community Center in Las Vegas.
During the discussion, Jacobs said teachers wear a lot of hats and so much is expected of them.
He said he was hearing the frustration from the panelists and can't imagine what they go through on a daily basis.
"There needs to be some changes," Jacobs said.
Forum panelists — all of them employed by the Clark County School District — were Julie Hutchinson, a social worker in the Title I Homeless Outreach Program for Education; Amanda Simons, a social worker; Angie Oliveros, a design and modeling teacher at Lied STEM Academy; teacher Angela Rawls; teacher Alea Allen; and Danielle Byers, a special education facilitator.
Oliveros, who served in the Army Reserve for 10 years, said teaching is more difficult than the year she spent in Afghanistan.
Responding to a question about what the school district can do to help educators, Oliveros said the district should think twice before adding one more thing to a teacher's plate and about implementing things that "don't make sense right now."
Allen, an educator for more than two decades, moved to Las Vegas after spending 17 years with Chicago Public Schools.
She said that teaching in Chicago and dealing with students' social-emotional traumas — including traumas she personally had experienced — affected her mental health.
Allen said her mental health was "tremendously impacted in a negative way" and that she didn't have the tools necessary to cope with what she was dealing with.
Panelists addressed topics such as setting boundaries, burnout, long-term effects of staffing shortages, employee turnover, an unsustainable workload, not having the opportunity to fully process what happened in society during the COVID-19 pandemic, and a lack of resources to offer students and families.
They also said some students are dealing with serious, unhealthy situations that make it hard for them to focus on school.
Before the panel discussion, Esther Rodriguez Brown — a health counselor and yoga therapist — provided tips for educators about topics such as taking care of one's body, support systems, self-regulation practices and identifying one's purpose.
The event Tuesday follows a similar panel discussion in early August where teenagers from across the valley shared back-to-school mental health tips.
In a Wednesday statement to the Las Vegas Review-Journal, the school district said it "recognizes the importance of the mental health needs of its students, staff, and families."
Through Care Solace, students, employees and their families can find and connect with a nearby mental health provider based on their needs, according to the statement.
The district said it also offers crisis support through The Life Connection.
"By prioritizing available resources to improve our employees', students', and families' social-emotional well-being, the District encourages a positive learning environment to benefit our students and staff's mental health and learning opportunities," according to the statement.
During the legislative session, the district also submitted Senate Bill 47, which aimed to "improve working conditions for all educators by reducing licensing costs and researching ways to improve workplace issues," the district said.
The bill passed out of committee but didn't receive a full Senate floor vote.
The district is facing a teacher shortage and has nearly 1,200 licensed employee job listings posted on its hiring website.
The district also declared an impasse earlier this month in contract negotiations with the Clark County Education Association teachers union after 11 bargaining sessions since late March. Union members have held protests since July.
And a judge ruled earlier this month that a teacher strike had occurred and issued a preliminary injunction to stop "rolling sickouts" following eight school closures that each lasted one day. The union has denied any involvement and appealed to the Nevada Supreme Court.
Contact Julie Wootton-Greener at jgreener@reviewjournal.com or 702-387-2921. Follow @julieswootton on X.