Letter to Clark County School Board alleging discrimination triggers inquiry
April 18, 2018 - 12:21 am
Updated April 18, 2018 - 7:32 pm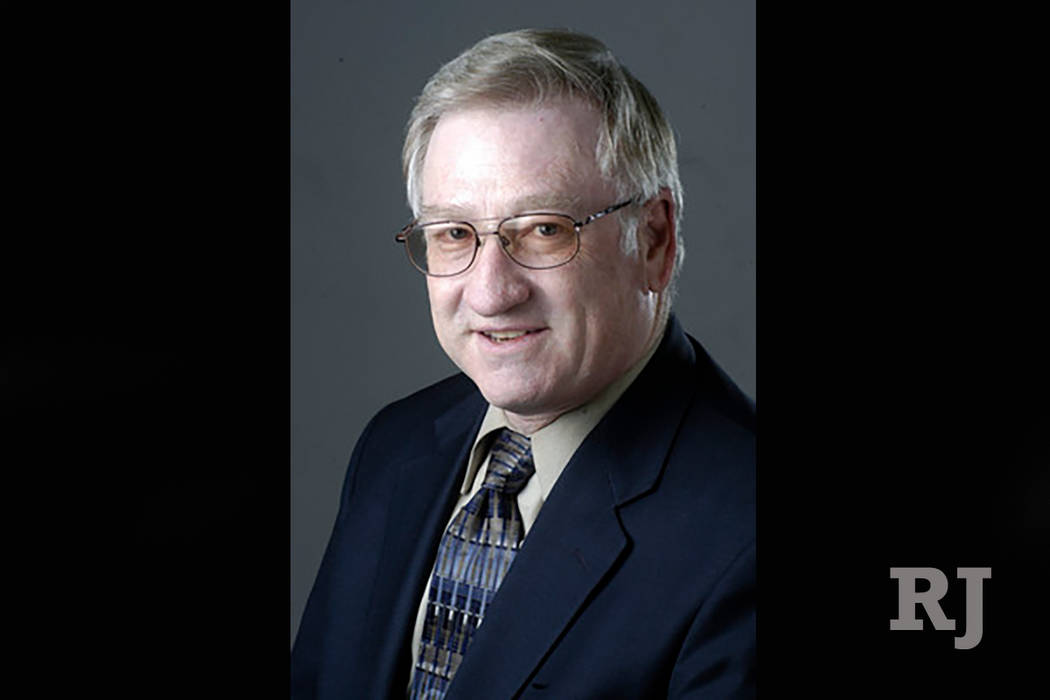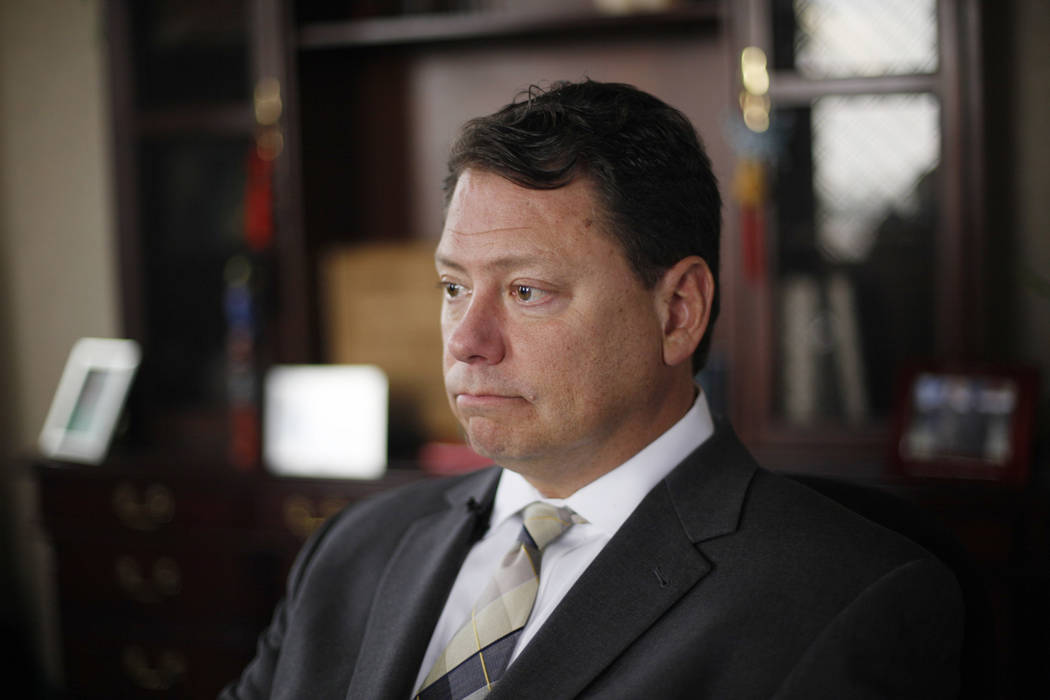 The Clark County School District will hire an external investigator to examine allegations made by a former employee in a letter that has rattled the system with accusations that the Employee Management Relations department engages in rampant favoritism and discrimination.
The letter and additional documents sent to School Board trustees by Donald Harris, a director in the department who retired last week, laid out a range of accusations against Associate Superintendent Edward Goldman, painting a picture of a leader who has gained power by collecting and leveraging information about his colleagues.
The documents, which allege that Goldman effectively controls the district, come as the School Board is deciding whether to hire an internal or external candidate to replace retiring Superintendent Pat Skorkowsky and lead a system that has struggled to lift overall student achievement.
"All roads lead to Goldman," Harris wrote.
"As long as he has influence, and he does, nothing will change in this district. I remember being told, 'Eddie gets whatever he wants.' Why is this so?"
Goldman told the Review-Journal the letter is full of inaccuracies and outright lies. He denied that he collects sensitive and compromising information on employees and administrators.
"People in this district make statements," he said. "Just because I hear them doesn't make them true. And I didn't solicit them, and I certainly have not."
Goldman welcomes inquiry
Harris insists he is not a disgruntled employee, but Goldman did point to a prior issue with Harris. Goldman said Harris wanted him to change the classification of Harris' leave days from "vacation" to "sick" going back about 10 months.
"I wouldn't do it, so he didn't like that," Goldman said.
The Employee Management Relations department assists with employee investigations and discipline and handles employee grievances that can lead to arbitration. Goldman also serves as chief negotiator for the district's labor contracts.
Harris described an unfair grievance process in his letter.
"The practice of EMR addressing employee discipline without oversight and in isolation has resulted in wasted time, energy and resources for the department and the District," the letter states.
Trustees were informed in an email Tuesday night that the Review-Journal was investigating the allegations in the letter and had interviewed Skorkowsky that day.
"In order to protect all CCSD employees, a decision has been made to hire an outside investigator to look into the concerns expressed in the former employee's letter," the email read. "This investigator has been previously utilized by the county for an external investigation and was recommended by (School Board counsel Mary-Anne) Miller."
Skorkowsky declined to say whether he had anything tangible to investigate, noting that it's a personnel issue.
"I think that one of the things that is a common thread through all this, and it lends itself to my situation as well, is that individuals that make statements but don't come forward with any actual proof make it very difficult to deal with any situation when we're looking at an employee," he said.
District spokeswoman Kirsten Searer said the anticipated cost of hiring an investigator should not exceed $50,000. Any amount higher than $50,000 would require School Board approval.
Officials began conversations Saturday about an outside investigation, she said.
The district on Wednesday identified the investigator as attorney Robert Freeman, a partner in the law firm Lewis Brisbois Bisgaard & Smith. The firm is among a handful that the district has used as outside counsel in the past.
State law allows governing bodies to join or use the contracts of local governments, and the firm already has a contract with county hospital University Medical Center.
Mary-Anne Miller, who is legal counsel for Clark County but also serves as counsel for the School Board, made the recommendation, according to a spokeswoman.
Goldman said the investigation is an excellent idea and added that he intends to take legal action against Harris.
"Hopefully, when some independent person comes in and goes over all the facts and talks to everyone, myself included, and observes things firsthand, then I believe that Doc Harris' lies and false assertions will come to light," he said.
Goldman will remain on the job during the investigation, Searer said.
"It is not our practice to put employees on paid leave unless we have substantiated evidence against them or they are a potential physical danger to employees or students," she said.
Superintendent search
The document, however, has the potential to influence the school district's superintendent search. Harris portrays Chief Academic Officer Mike Barton as an ally of Goldman. Barton is an internal candidate for superintendent and has strong community support for the promotion.
Barton acknowledged that he was appointed under Goldman's supervision in the past, potentially creating a perception that he's one of "Eddie's boys."
But Barton said Goldman has never influenced him in his current role — and that Skorkowsky is his boss.
"I think that there are several times that Dr. Goldman and I have probably not seen eye to eye on many matters," Barton said. "And I stand alone on my decisions and make them however I need to make them, and do the right thing."
Contact Amelia Pak-Harvey at apak-harvey@reviewjournal.com or 702-383-4630. Follow @AmeliaPakHarvey on Twitter.
Trustees react
Asked for comment on the investigation of Associate Superintendent Edward Goldman, Clark County School Board President Deanna Wright encouraged employees to cooperate with the investigation.
"This is the time for people to express their concerns, and let's get it out there, let's address things," she said, referencing the shift in culture from the #MeToo movement.
But rumor, innuendo and speculation can't be relied upon, she said.
Trustee Lola Brooks called the investigation appropriate.
"We take any allegations seriously, and I am glad that such allegations are being investigated by an external party," she said.
Trustee Kevin Child said on Wednesday — before the investigation was announced — that there are a lot of questions that should be investigated.
Child said the issue is not about Goldman, but about practices and favoritism within the district.
"He's head of (Employee Management Relations), you have to understand that," he said of Goldman. "That's his job, to make sure he goes after people in a professional manner."
The letter alleges that Child is an "ally" of Goldman. Child said he's met Goldman many times to go over the Professional Growth System that dictates how educators can receive raises.
"I have to have relationships with all the people because we're the ones who have to make the decision," Child said.
— Amelia Pak-Harvey/Meghin Delaney