'Life, health, and safety risk:' Sewer repairs set for Chaparral High
Updated January 6, 2023 - 7:59 am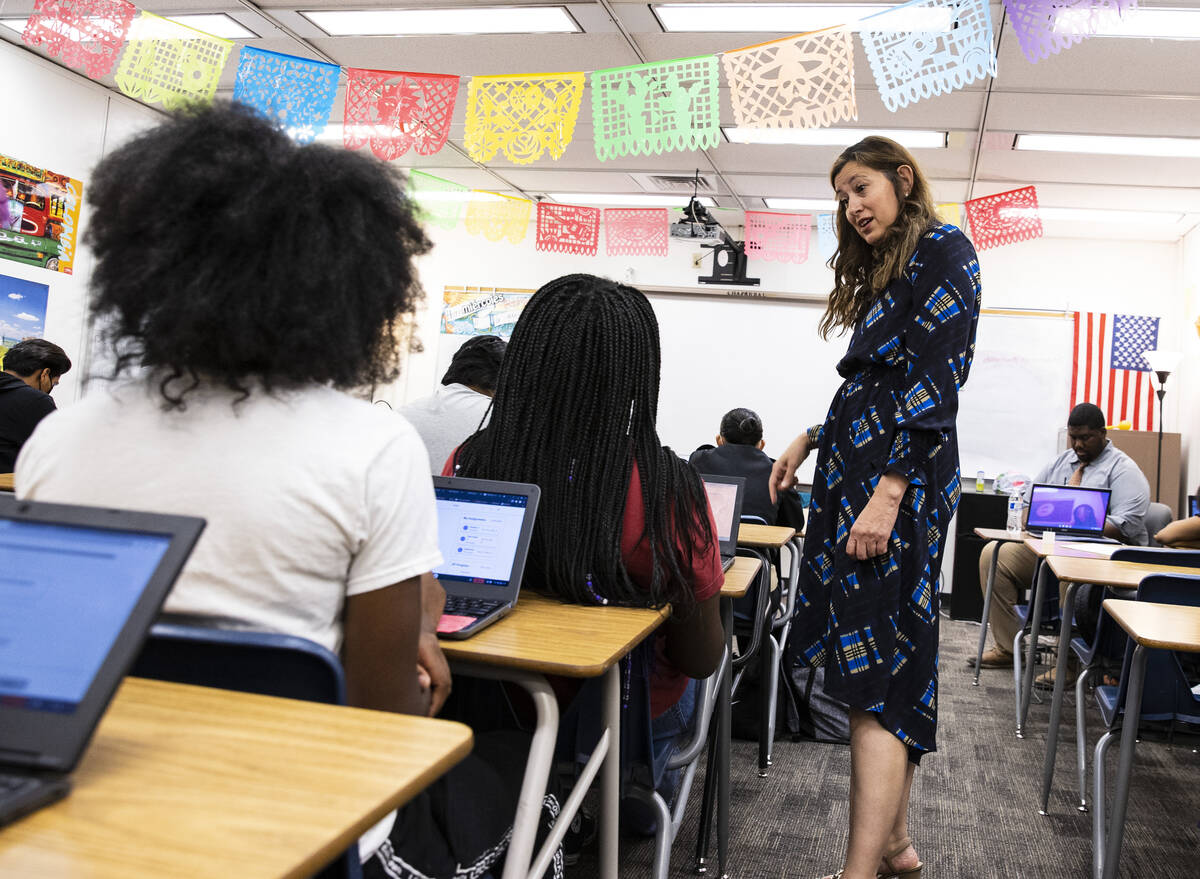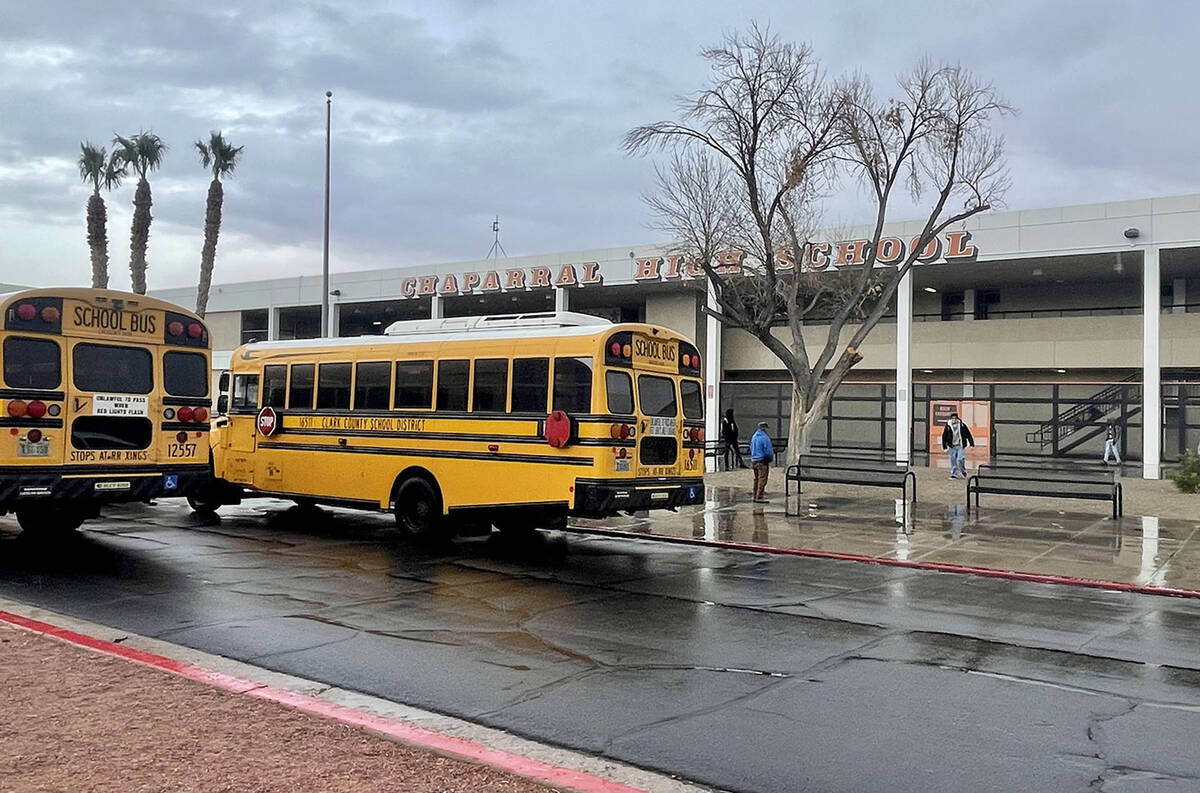 The Clark County School District has entered into a $4.9 million contract for emergency sewer and plumbing repairs at Chaparral High School because main building restrooms are "unusable to avoid further flooding and toxic sewer gasses."
At Chaparral — which opened in 1973 in Las Vegas and has more than 2,200 students — the sewer system is operating at 45 percent capacity, according to School Board meeting materials posted online.
That's due to "heavy scale build-up, breaks, cracks, and offset defects that pose a life, health, and safety risk."
"Additionally, students are using temporary restrooms since the main building restrooms are unusable to avoid further flooding and toxic sewer gasses to the site," meeting materials state.
An assessment also showed the same conditions in most of the other restrooms.
The matter appears on a Jan. 12 School Board meeting agenda, but only as an informational item that isn't slated for discussion or a vote.
According to online meeting materials, the school district entered into a construction agreement Nov. 22 with MMC Inc. for an "emergency repair/replace" sewer and plumbing project.
Construction work began in December and is expected to be completed in June, the district said in a statement Thursday in response to a Las Vegas Review-Journal inquiry.
After a work order was submitted in June 2022, "initial investigation determined a portion of the school's restrooms needed to be closed to conduct a full assessment of the school's systems," the district said.
Other restrooms are available throughout the school, but the district provided Chaparral with "temporary restrooms" in order to provide "appropriate access" for students and employees, according to the statement.
The Southern Nevada Health District was notified by the school about the issue, spokeswoman Jennifer Sizemore said Thursday in an email.
"Our staff has conducted an inspection of the facility and continues to work with the school district to ensure students have access to restrooms at all times during the school day," she wrote.
According to Sizemore, the health district was notified in August, and the inspection took place that month.
Shortly after the dismissal bell rang Thursday afternoon, Chaparral students left campus, hurrying to avoid getting soaked in a downpour of rain.
Junior Micah Richardson, 17, said the school hasn't completely closed off all of the restrooms in the main building, but closures have been underway since the school year began.
Richardson heard there was a "leak or something" that led to the restroom closures and also heard that renovations are starting.
The student wasn't personally bothered by the closures but said it has been a problem for some classmates.
Under state law, if a local government determines an emergency exists that affects public health or safety, it's allowed to enter into a contract and then report it to its governing board during its next regular meeting.
The school district used a similar process last year for emergency projects at more than a dozen high school campuses that included fencing, security camera upgrades and a single point of entry.
Contact Julie Wootton-Greener at jgreener@reviewjournal.com or 702-387-2921. Follow @julieswootton on Twitter.