Longest-serving UNLV President Carol Harter dies
Updated September 16, 2023 - 8:05 pm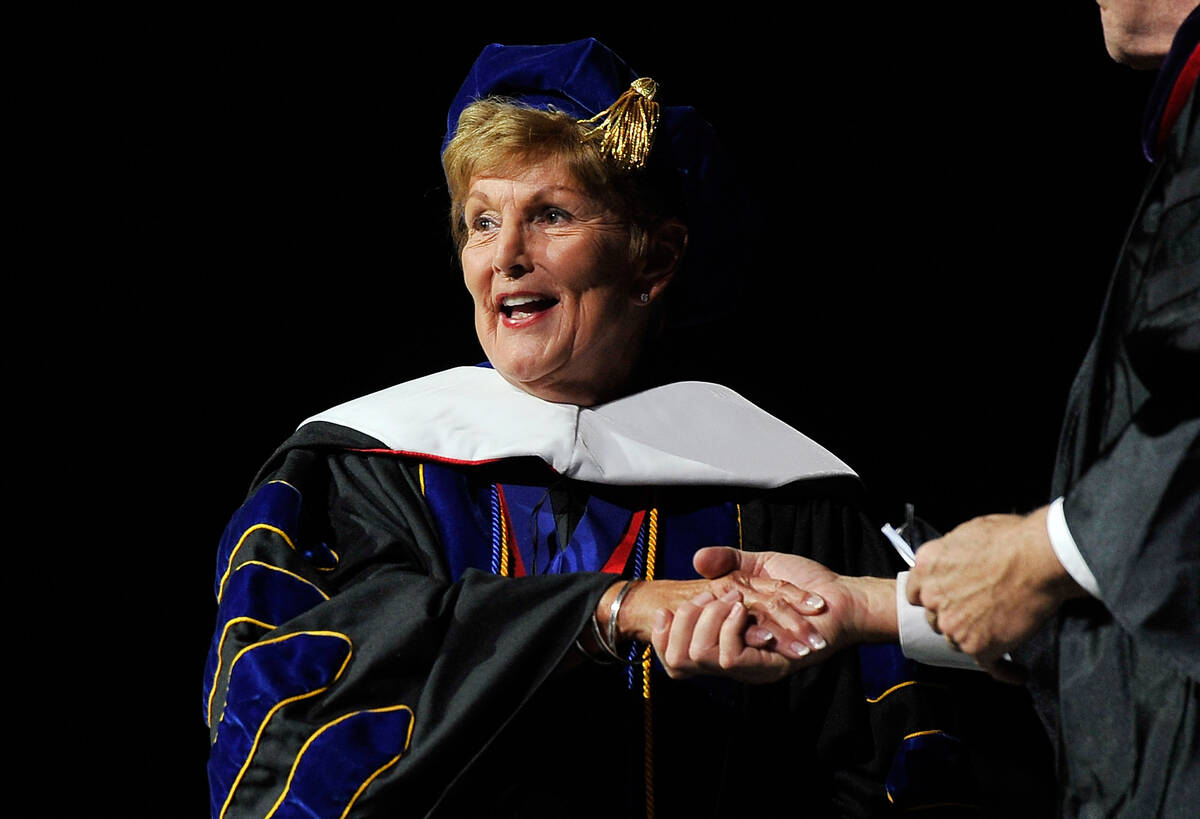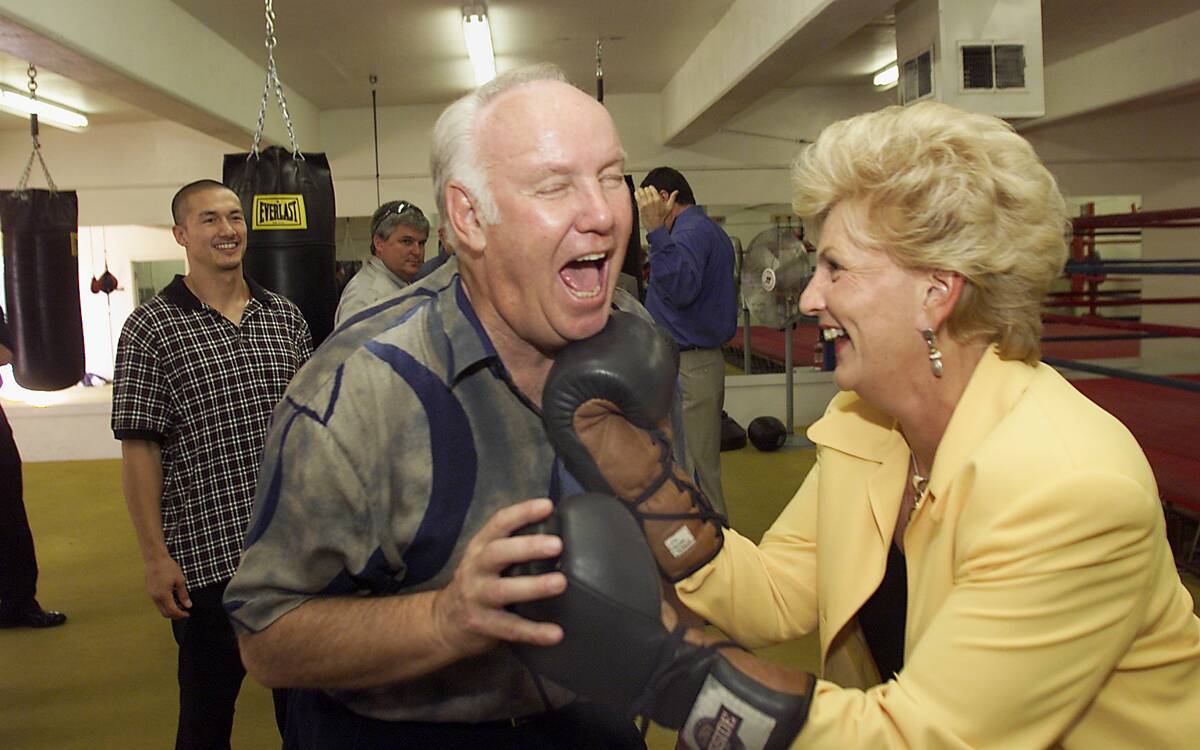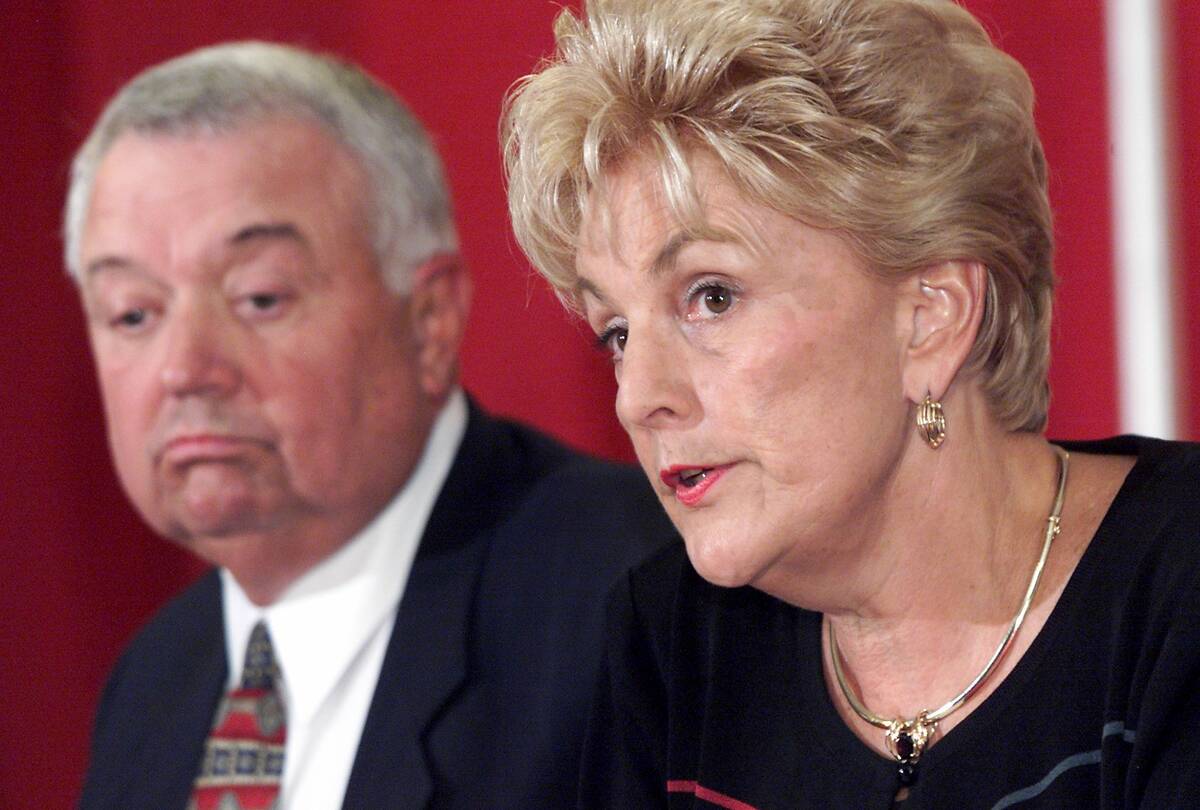 Carol Harter, the longest-serving president at the University of Nevada, Las Vegas, has died. She was 82.
Details of her death were not immediately made public. It was reported that she died on Thursday.
Harter was the first woman to hold the top job at UNLV, serving for 11 years, from 1995 to 2006. During her tenure, Harter oversaw the construction of 17 buildings on the campus, including the Lied Library, according to the university.
"(Harter) loved UNLV and cared so much about the university," current UNLV President Keith Whitfield wrote in a statement. "She worked tirelessly so it could reach its potential, and her legacy is forever woven into the fabric of this university."
She led the university as it launched over 100 new degree programs, including just under 60 graduate programs, and spearheaded the funding that led to the creation of the Greenspun College of Urban Affairs, according to a profile of Harter on the UNLV website.
But while Harter's family also noted her intelligence, she was also remembered for a great sense of humor and impeccable sense of style that she shared with her sister, Mary Ann Bartley.
Harter's niece and Bartley's daughter, Sue Bartley-Scolaro, recalled how Harter and her mother would often buy the same outfit separately and show up to events wearing the same thing by coincidence, which the close sisters took in stride.
Bartley-Scolaro also remembered that Harter's success in the Las Vegas community yielded a number of photos of her posing with notable figures in the Las Vegas community — like former state Sen. Harry Reid —which Bartley-Scolaro said always impressed her when she and her family would visit from their home in Long Island.
"That's how I remember her," Bartley-Scolaro said of her aunt. "She was just an all around super smart, super educated, very funny and loving person overall."
Champion for students
Harter also co-founded the Beverly Rogers, Carol C. Harter Black Mountain Institute, an international literary center at the university, which she led after stepping down from her role as university president.
Her record tenure as president at UNLV was not her first high-ranking position in academia. She also was president of the State University of New York at Geneseo and a faculty member and later vice president of Ohio University, according to UNLV's website.
The Brooklyn, New York, native's journey into higher education began at Harpur University, now named Binghamton University. Harter told UNLV that she initially wanted to major in chemistry at the school, but instead chose to study literature after a dean of students told her that women were not supposed to study chemistry.
Harter earned bachelor's, master's and Ph.D degrees in English and American literature, according to UNLV.
The university credited Harter for pushing the school to be "student-centered," a sentiment that Whitfield echoed in his statement.
"But more than anything else, Carol championed the needs of our students," Whitfield wrote, "always with an eye on their success."
Contact Mark Credico at mcredico@reviewjournal.com.