Mark Cuban talks sports, technology and heritage at Adelson charity gala
March 26, 2017 - 11:58 pm
Updated March 27, 2017 - 12:41 am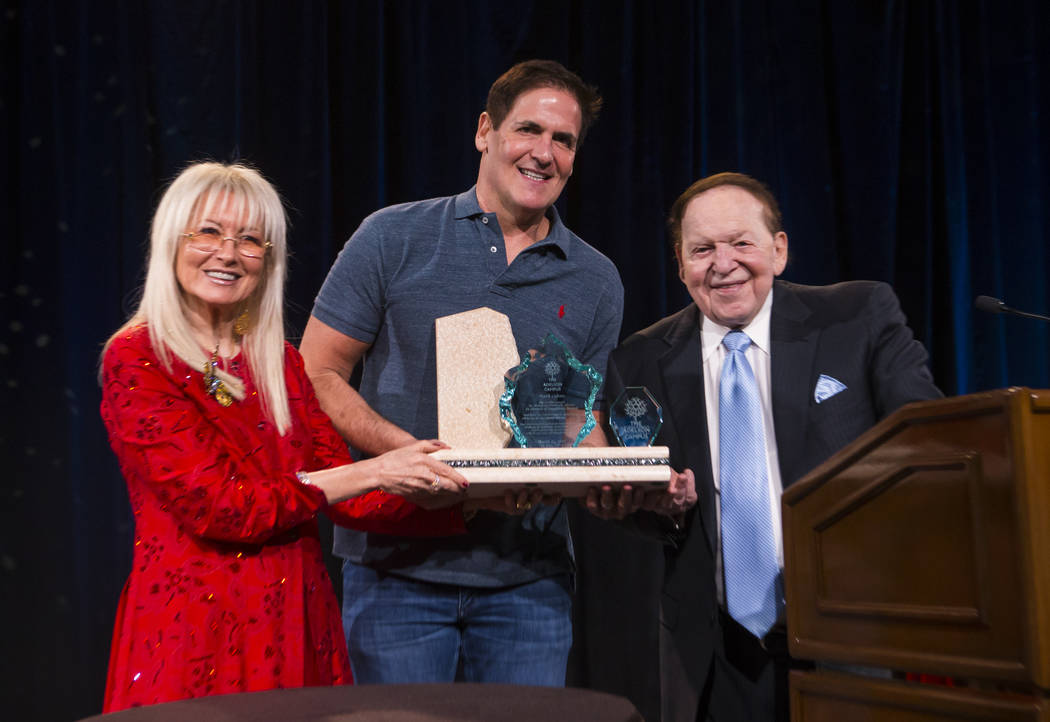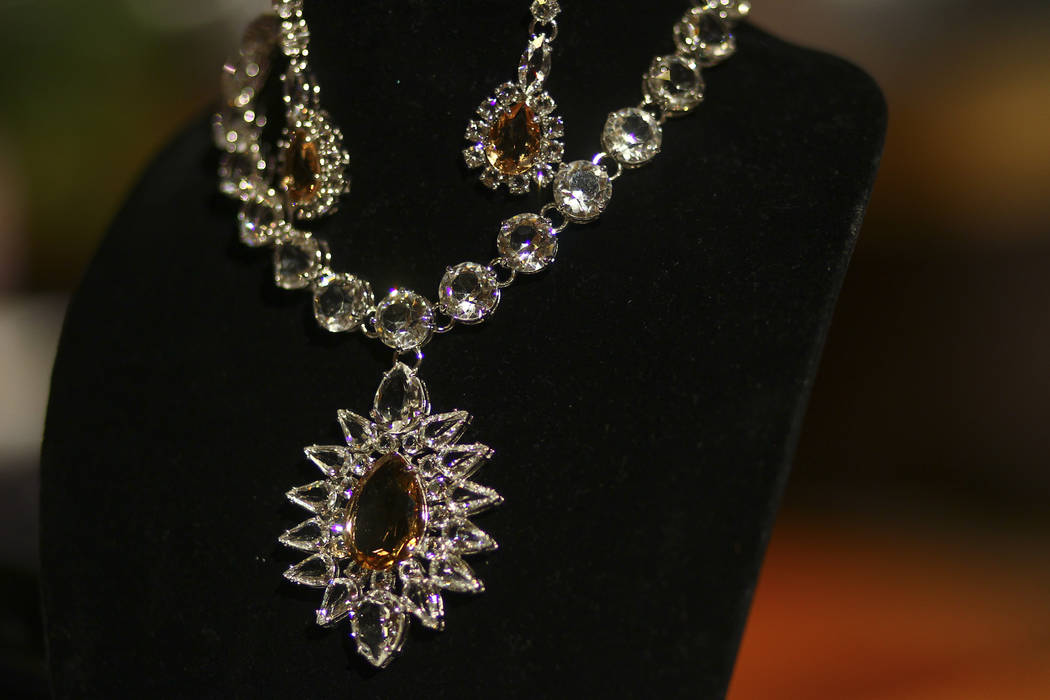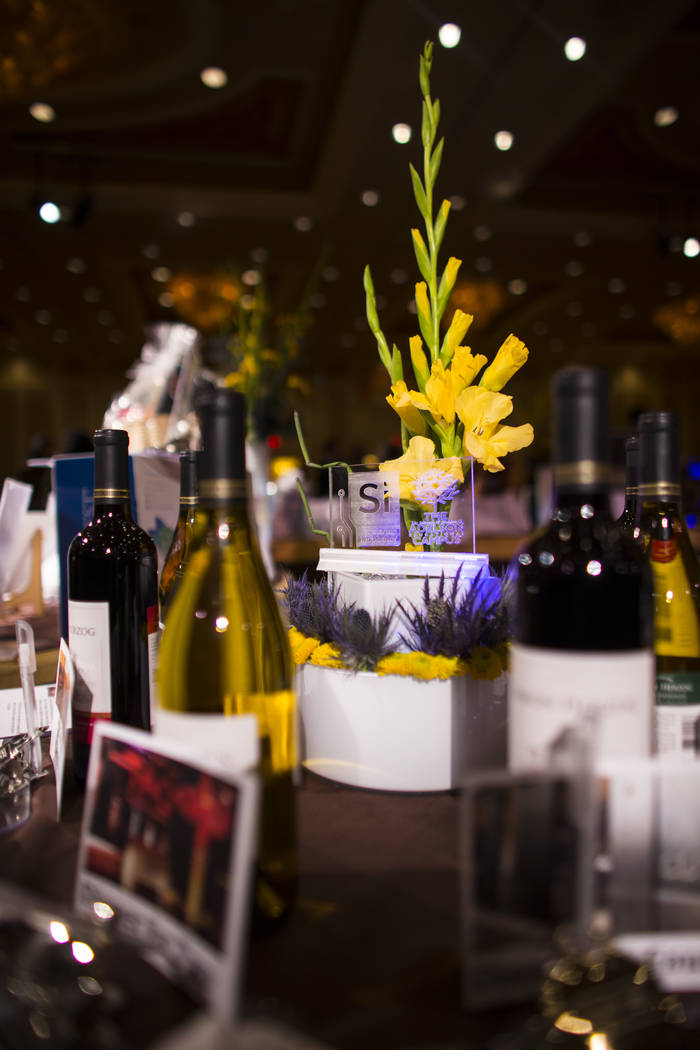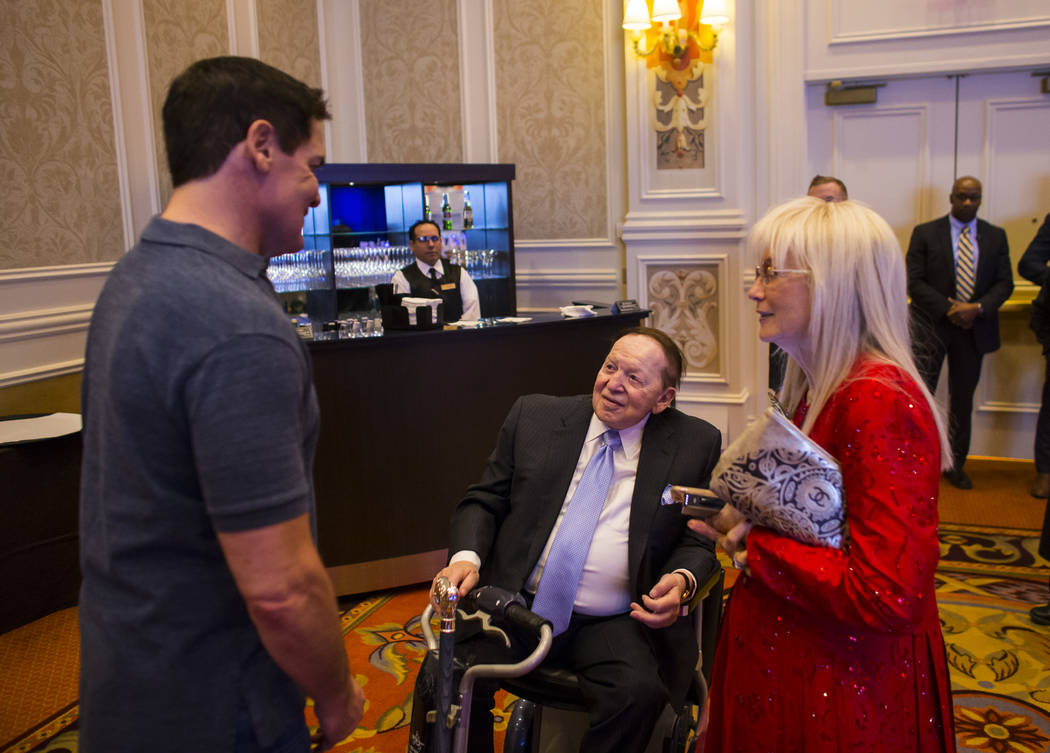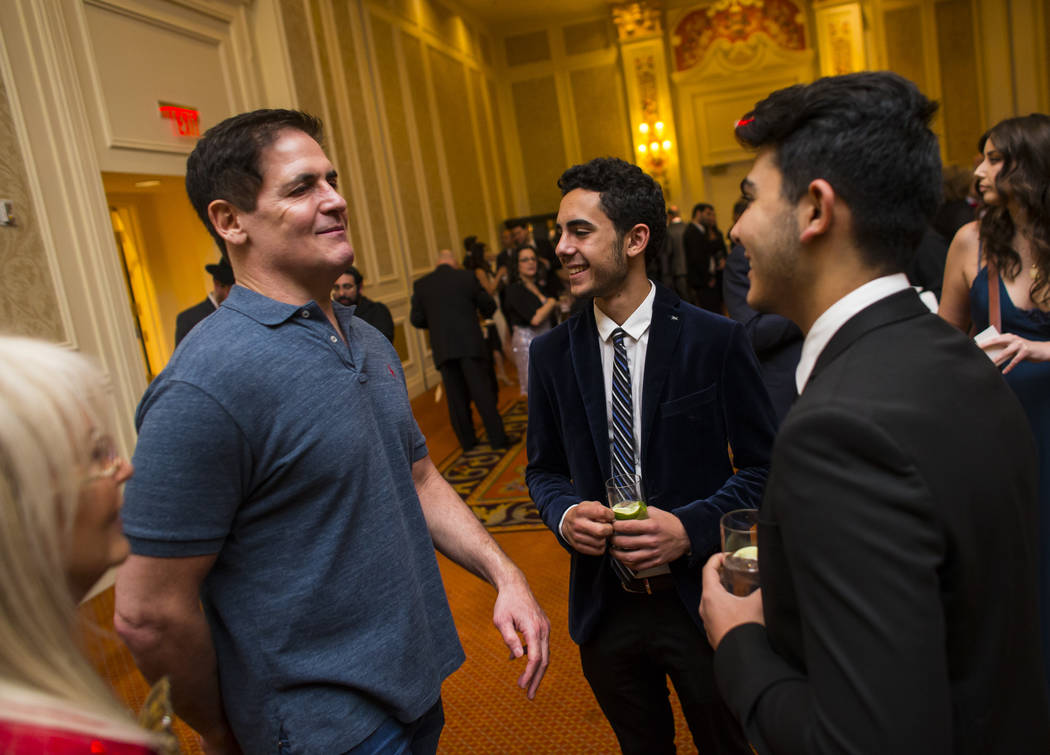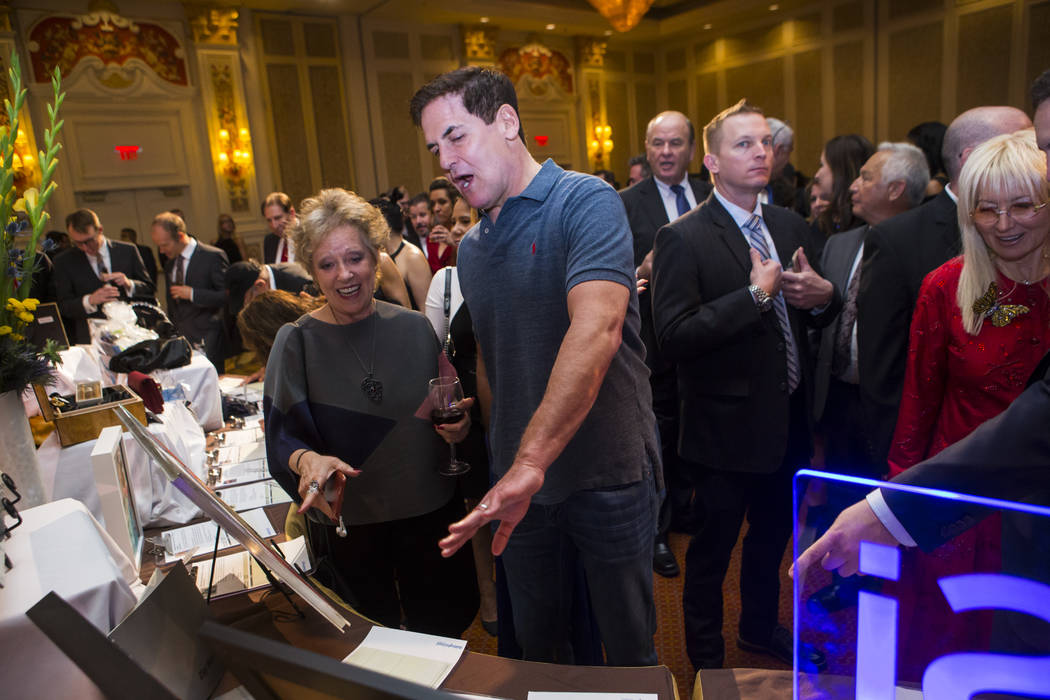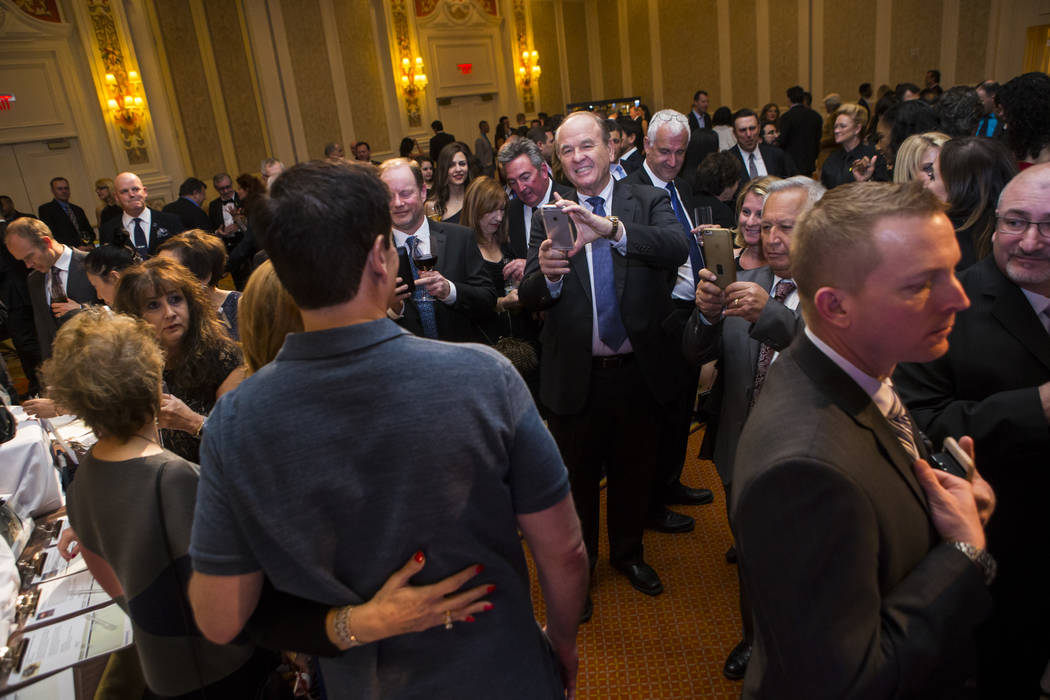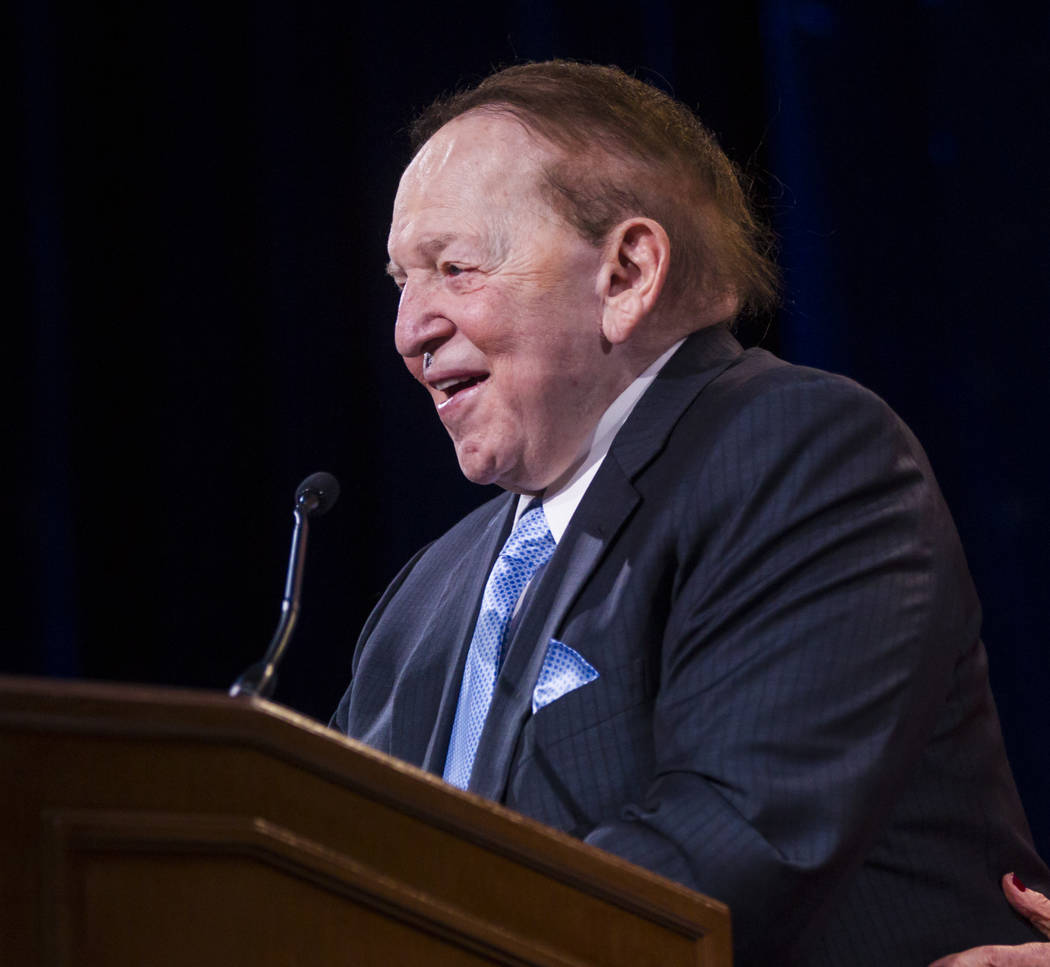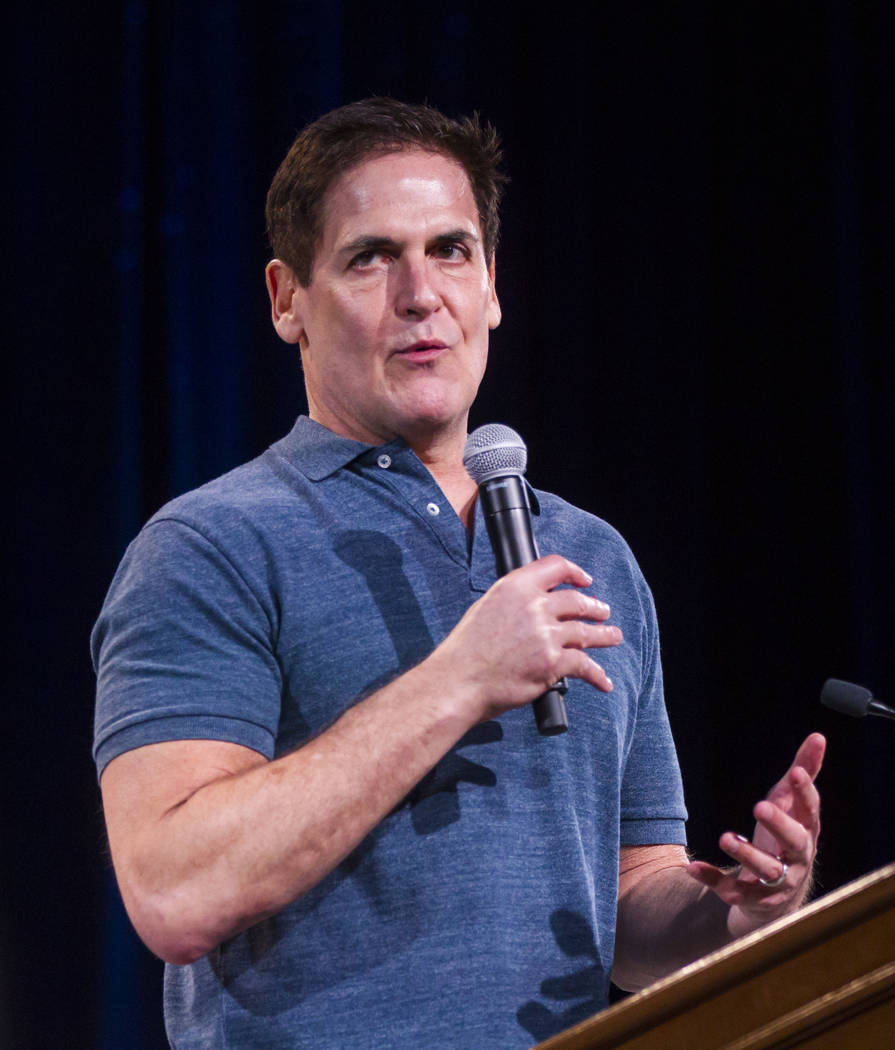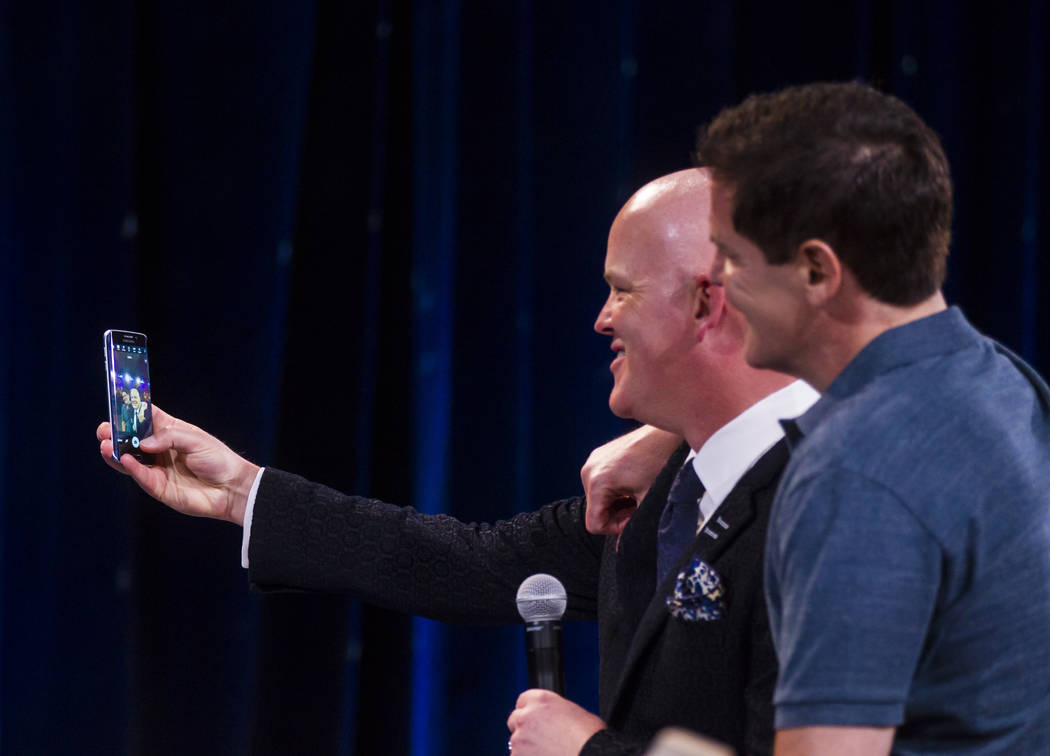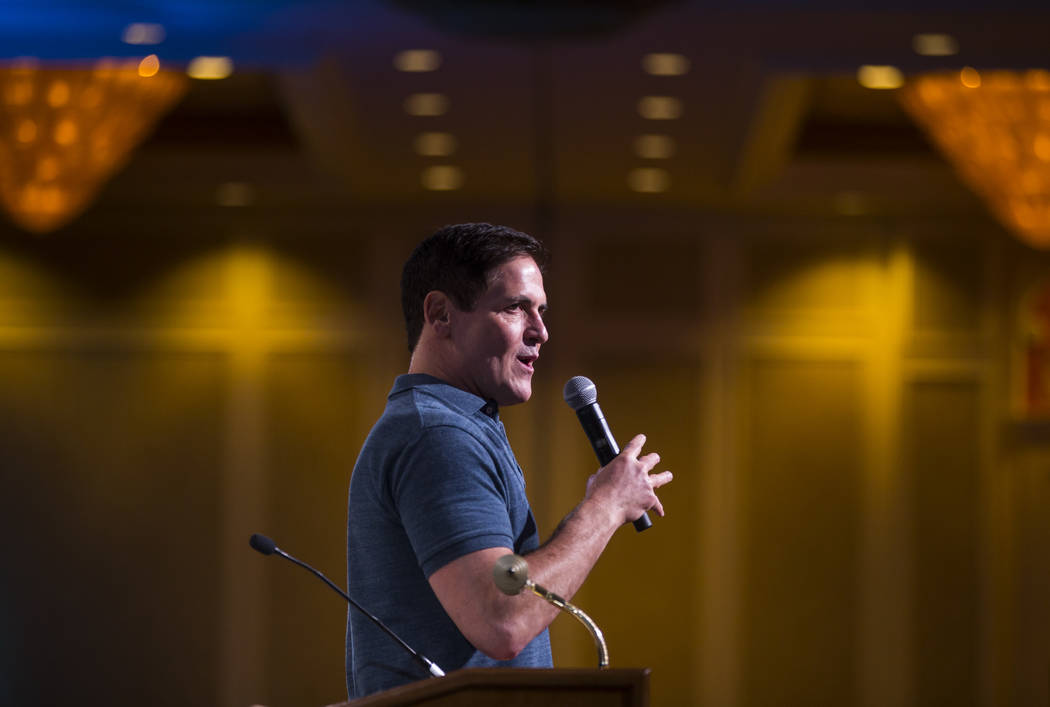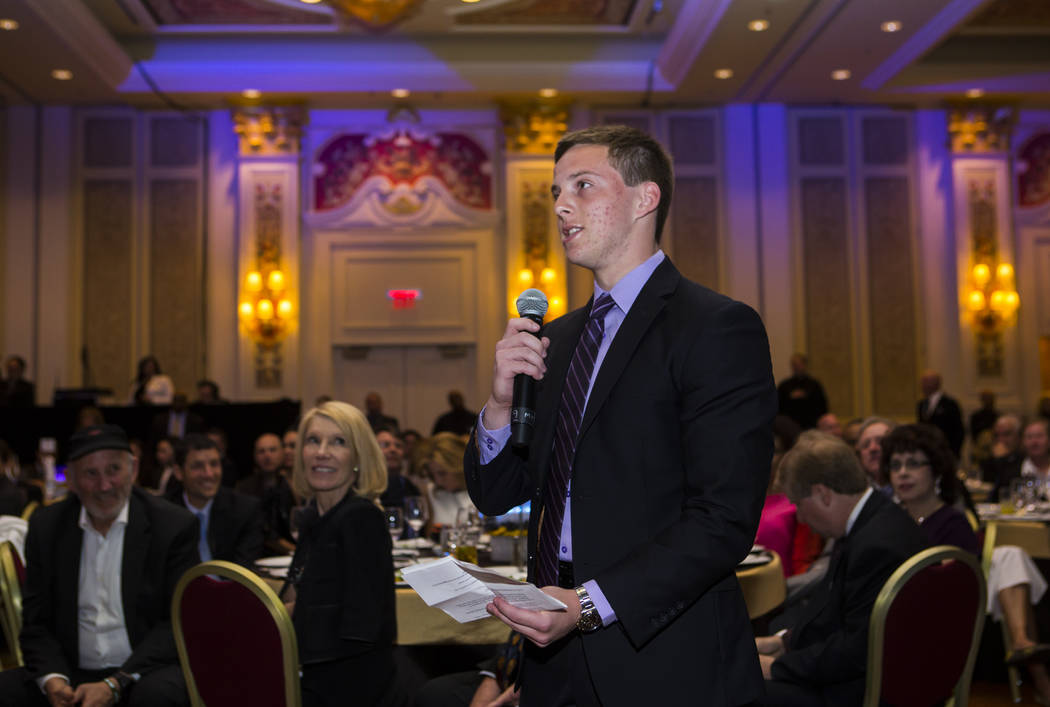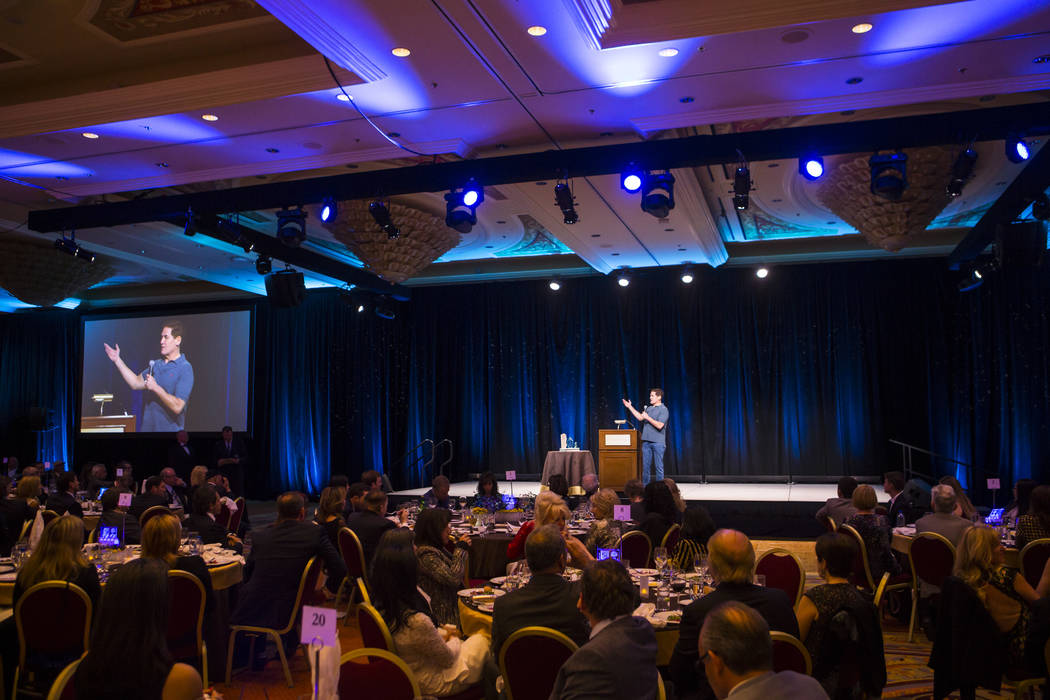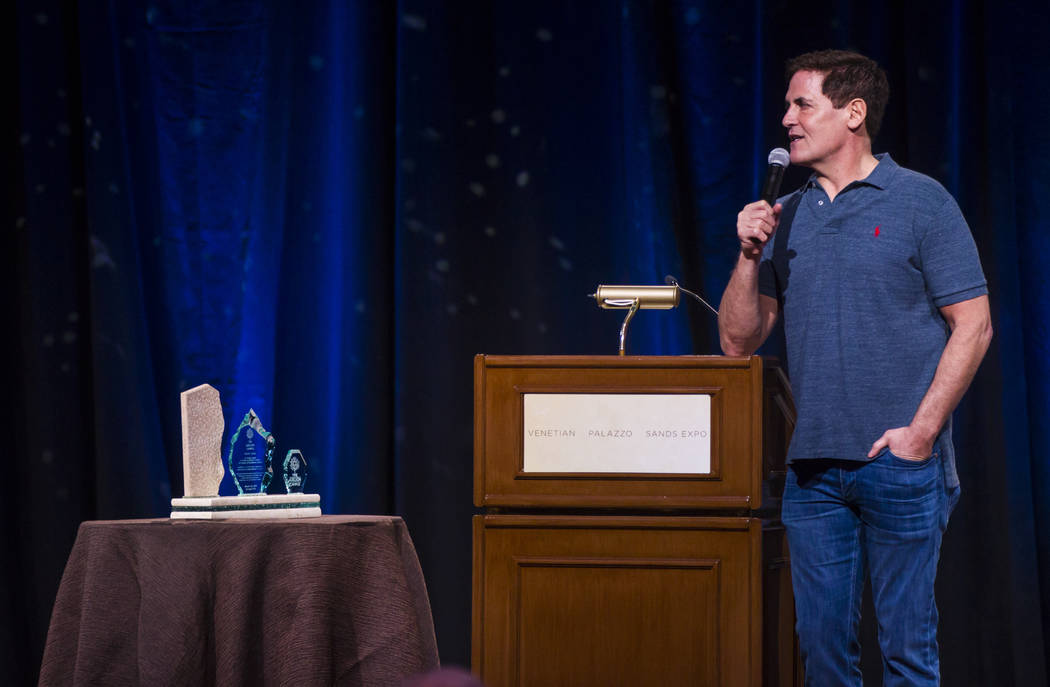 When entrepreneur Mark Cuban showed up Sunday evening at the Adelson Educational Campus' 13th annual In Pursuit of Excellence Gala, he was unaware that it was a formal event.
"I thought I was coming to speak to a bunch of kids down at the Adelson School," said Cuban, a "Shark Tank" investor and owner of the NBA's Dallas Mavericks. "I didn't read the full invitation, obviously." He sported a polo shirt, jeans and sneakers at the cocktail attire event held in a ballroom at The Venetian.
No one seemed to mind.
Cuban, who is this year's recipient of the Dr. Miriam and Sheldon G. Adelson In Pursuit of Excellence Award, was honored at the gala, an event that began in 2005. Proceeds fund scholarships for students to attend the Adelson Educational Campus in Summerlin.
Previous honorees include former New York City Mayor Rudolph Giuliani, Nobel laureate and author Elie Wiesel and Somali-born Dutch-American activist, author and former Dutch politician Ayaan Hirsi Ali.
Away from the crowd at the beginning of the event, Cuban and Sheldon Adelson exchanged stories about their similar experiences as young entrepreneurs. Attendees participated in a silent auction and cocktail hour, followed by dinner and a question-and-answer session with Cuban.
Students at the Adelson Educational Campus, along with parents and teachers, wrote and asked many of the questions.
Asked about his Jewish heritage, Cuban responded positively.
"Being Jewish has given me a foundation for everything I am and everything I hope to be," he said.
On the possibility of an NBA expansion team in Las Vegas, Cuban said landing an expansion team would be a challenge for most cities.
"The economics of the NBA makes it tough for expansion. But there are few cities as qualified as Vegas, so we'll see," he said.
Responding to a question on the future of technology in athletics, Cuban shared his hope that advances in medical technology will allow athletes to play at a high level well into their forties.
"Technology is going to be changing more over the next five to 10 years than we've seen it change over the last 30, both on the medical side and on the side of artificial intelligence," he said.
Cuban, who has previously donated to the gala's auction, was chosen as this year's honoree for his work in technology and startups, beginning with Broadcast.com in 1998.
In September, the Adelson Campus unveiled a $4 million technology lab, known as the Startup Incubator, complete with drones, three-dimensional printers and engineering software.
"We are the innovators of this," said Jennifer George, the school's development director. "No one else in the valley has this."
George highlighted a middle school technology program called Project Beyond, where students present ideas and teachers judge them in a fashion similar to "Shark Tank." "I believe our students are going to be producing the next big apps, the next big products," she said.
Dr. Miriam Adelson said Cuban's personality also made him an ideal candidate for the award.
"To be a good person with good values, though he is totally opposite of us in his political views," she said lightheartedly.
Politics aside, Cuban said he believes in the Adelson school's mission.
"I think it's exciting what Sheldon's doing," he said. "I think it's exciting what he gives to the community and to the country."
The Review-Journal is owned by the family of Dr. Miriam and Sheldon Adelson, founders of the Adelson Educational Campus.
Contact Brooke Wanser at bwanser@reviewjournal.com. Follow @Bwanser_LVRJ on Twitter.
SCHOOL MILESTONES
1980: Hebrew Academy Las Vegas opened at the Temple Beth Shalom with classes for kindergarten through second grade.
1988: Local businessman Milton Schwartz opened the Milton I. Schwartz Hebrew Academy in Summerlin. A preschool and middle school were added.
2007: In August, the newly named Dr. Miriam and Sheldon G. Adelson School opened its doors to students in preschool through 12th grade. One year later, 146,000 square feet of space was added, and the Adelson Education Campus was completed.
2016: The Startup Incubator, a 5,000-square-foot technology and design lab, opened at the cost of $4 million.