Meadows School students take top honors in art awards
February 10, 2015 - 1:00 pm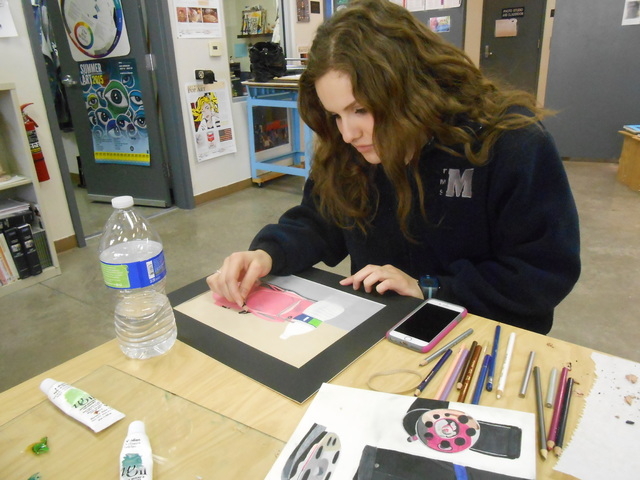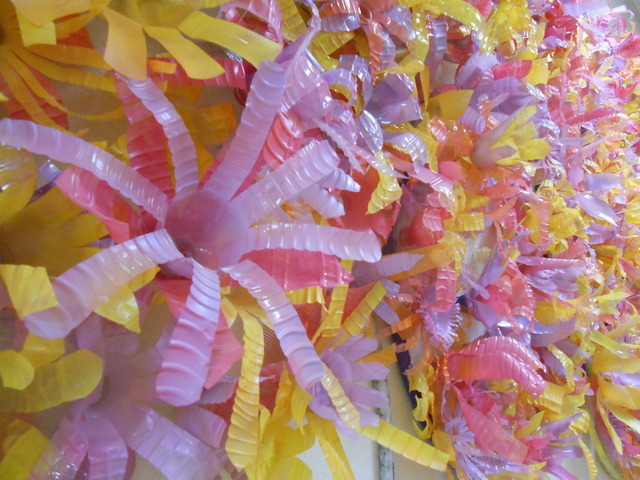 For a school that stresses academics, The Meadows School has an art program that is making an impact of its own. Six of its students were art award recipients in the recent Scholastic Art & Writing Awards.
Senior Bridgette Choi and juniors Akosua Sarfo and Jaye Straus took top honors competing against seventh- through 12th-graders in the Southern Nevada region. They were selected for Honorable Mention, Silver Key or Gold Key awards in their respective mediums.
"We're so proud of our students for excelling both academically and artistically," said Jeremy Gregersen, head of school. "At The Meadows School, we value artistic creativity in partnership with academic prowess to create a well-rounded educational experience."
The Springs Preserve, 333 S. Valley View Blvd., and the Alliance for Young Artists & Writers hosted the awards ceremony Jan. 31, with the winning artwork set to be displayed until March 1 in the Springs Preserve's Big Springs Gallery.
A visit to the upper school at The Meadows School, 8601 Scholar Lane, shows that one wing — 5,400 square feet of classroom space — is devoted to visual arts. There are two art studios, one with a kiln in a fire-safe area. The school also has a 400-square-foot gallery for displaying students' work.
Danielle Brown is in charge of the school's arts program and said classes teach students how to tackle challenges.
"The arts are not just valuable but entirely integral to the future of humanity," Brown said. "It's not just 'How do I make the best purple?' or 'How do I make the best skin tone?' What they're learning is engagement, persistence and seeing things through to the end. And if they didn't make a great purple, they try again, and I think this is a safe place to experiment and pick yourself back up. They're thinking creatively, working on a deadline. All of those things are important aspects of (being a) 21st-century person."
Senior Sophia Akhtar, 17, said taking art classes helps her with her schooling.
"It's important to have some way of being creative outside of academics," she said. "It doesn't make sense to just do school work every day and not have any other outlet for your ideas."
Another senior, Amanda Newman, 17, said that while she plans to paint all her life, art as a career "is not really that practical for an occupation."
The Meadows School's arts program also includes photography classes, and some of the contest winners used that medium. Carol Cali has been in charge of the school's photography department for 21 years. The photography room features a floor-to-ceiling backdrop for projects such as fashion shoots. Even in this digital age, it also includes a darkroom, which is used in introductory classes for freshmen.
Cali said freshmen often don't really know what photography is "other than to shoot (pictures of) their friends and themselves, the 'selfie.' They need to learn to have the creative eye."
Besides teaching them to get in close to the subject, Cali also instructs them on lighting and composition using the rule of thirds.
Paige Malik, 18, won an award for photography. She said one of her dreams is to be a fashion photographer but that photojournalism was also a possible career. She manipulates her photos digitally with double exposures.
"I've been trying to feature how nature is inside everybody and, technically, we're all one with nature," Malik said.
Dani Otter, 18, used Photoshop to marry images for her winning entry. Then she got an email.
"(It) said, 'Your pieces were selected,' and I was in shock," she said. "It was real exciting."
Ryan Chakmak, 17, won for photography and said he prefers to center his work on objects.
"In photography, the advantage you have is that it's real," he said. "With artists, unless they're really, really good, there's a sense of detachment from reality. But in photography, you're sharing what you see."
The Scholastic Art & Writing Awards exhibit is set to be displayed from 10 a.m. to 4 p.m. daily at the Springs Preserve. Some of the pieces in the show are for mature audiences, and parental guidance is suggested. Admission to the Big Springs Gallery is free for members and with paid general admission. For more information, visit springspreserve.org.
Contact Summerlin Area View reporter Jan Hogan at jhogan@viewnews.com or 702-387-2949.
92nd Annual Scholastic Art & Writing Awards
Winners from The Meadows School are:
Ryan Chakmak, four photography pieces: "Ying & Yang," "Morning Wash," "The Loner" and "Together."
Bridgette Choi, one studio art (collage) piece: "Bad Hair Day"
Paige Malik, one photography piece: "FreeFall"
Dani Otter, two photography pieces: "Moondance" and "Pier Pressure."
Akosua Sarfo, one studio art (subtractive portrait) piece: "Miss Subtraction"
Jaye Straus, one studio art (colored pencil) piece: "Kip"
For a full list of art award winners, visittinyurl.com/l8nohpx. For writing award winners, visit tinyurl.com/lnrovwo.