Medical degree latest step for Touro University Nevada grad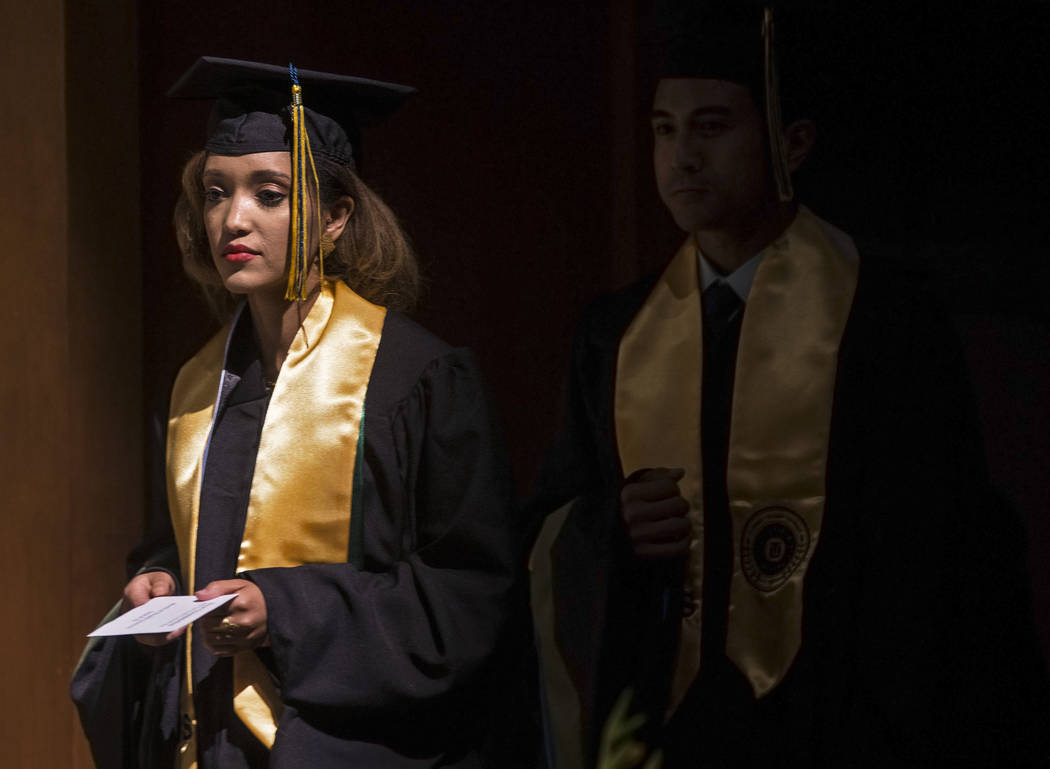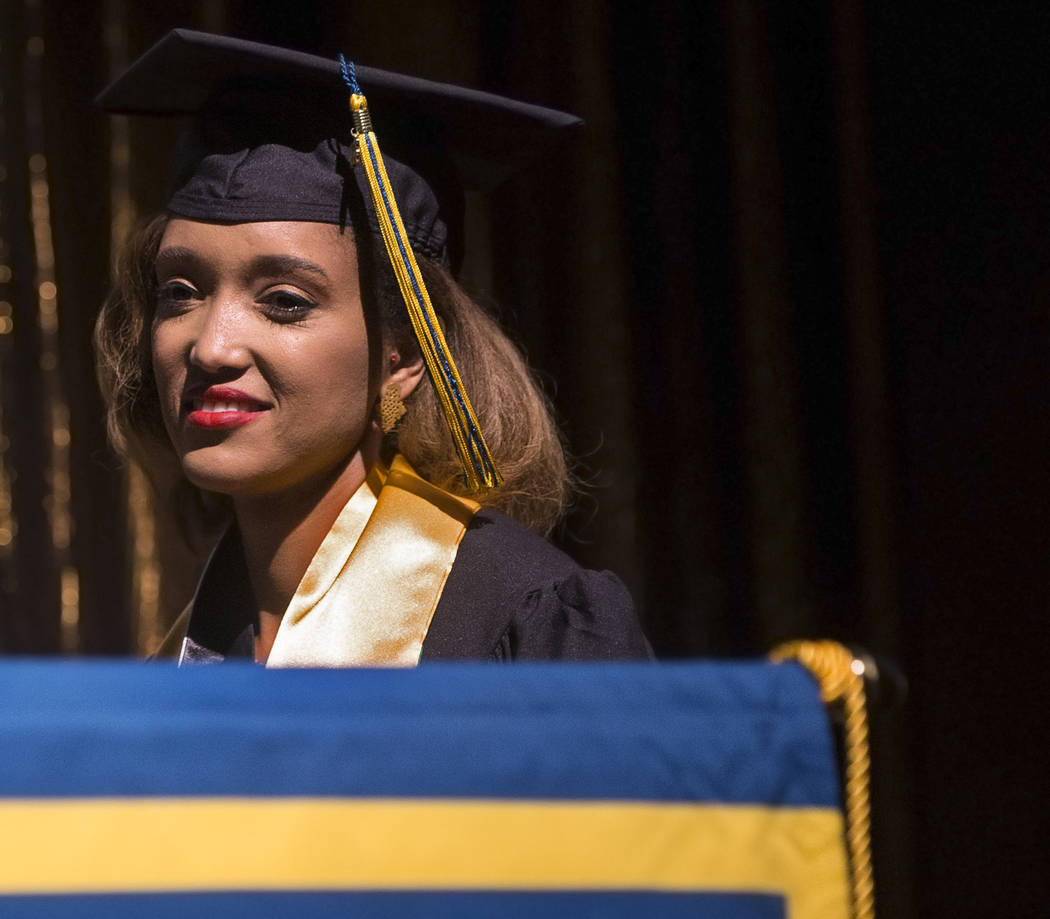 Eritrean soldiers held a plate to Niyat Teweldebrhan's mouth as the 8-year-old slurped orange juice concentrate.
It was there, dehydrated and overheated as she and her family crossed the border into Eritrea from Ethiopia in northeast Africa, that Teweldebrhan decided to spend her life helping others.
Two decades later, Teweldebrhan crossed a commencement stage Monday in Las Vegas with a master's degree in medical health sciences from Touro University Nevada.
In July, Teweldebrhan will begin a 28-month physician assistant program on her journey to become a clinician for the underserved.
Teweldebrhan, now 28, remembers the night Ethiopian soldiers knocked down her family's door and forced them to leave the country for political reasons.
"They took everything," said Teweldebrhan, who was born in Ethiopia but considers herself Eritrean. "My dad is a truck driver. He had two big trucks, and they took that, even the money we had in the bank."
Teweldebrhan dedicated herself to education. She completed high school with 4.0 GPA and finished a 13-month-long military camp required for her to pursue a college degree. Afterward, she entered an eight-year program at a medical school in Eritrea's capital, Asmara.
Teweldebrhan was six years into the program when the school lost its contract with the instructors and she was dropped from her program. She worried the government would send her to live in rural Eritrea.
"You're under the government; you're like a servant," Teweldebrhan said. "There is no freedom in that country, so I didn't want to stay.
"I said, 'OK, I don't see myself practicing here. I don't see myself getting the degree I want. And I don't see myself doing or reaching whatever I want to reach.' And that was a very hard decision, because I really had to convince my parents."
Teweldebrhan's dad helped her pay the $5,000 it took to smuggle her out of Eritrea. The money bought false documents that showed Teweldebrhan was Sudanese and was visiting Eritrea, Teweldebrhan said. She took a bus out of the country in February 2014, eventually making her way to the United States, where she was granted asylum in 2015.
Just before her master's program started last year, Teweldebrhan received a green card and permanent residency status.
Though she still has 28 months of school remaining, Teweldebrhan said she is excited about the prospect of helping underserved and refugee populations — people like her, she said.
One of Teweldebrhan's sisters, who lives in Canada, attended Monday's ceremony along with their mother, who flew from Eritrea on a visa. Teweldebrhan's husband also attended. Her father and her four other siblings stayed home in Eritrea, but she called them Sunday.
"I was talking to my dad. He was like, 'My heart is smiling,'" said Teweldebrhan, tears welling in her eyes.
Contact Jessie Bekker at jbekker@reviewjournal.com or 702-380-4563. Follow @jessiebekks on Twitter.
Graduation day
Touro University Nevada on Monday graduated 227 students across three doctorate programs, four master's programs and a bachelor's program for nursing.
Niyat Teweldebrhan joined 33 graduates in receiving a master's in medical health sciences. Twelve of them will continue in Touro's doctor of osteopathic medicine program; 16, including Teweldebrhan, will study in Touro's physician assistant program.