Mount Charleston school likely won't reopen this year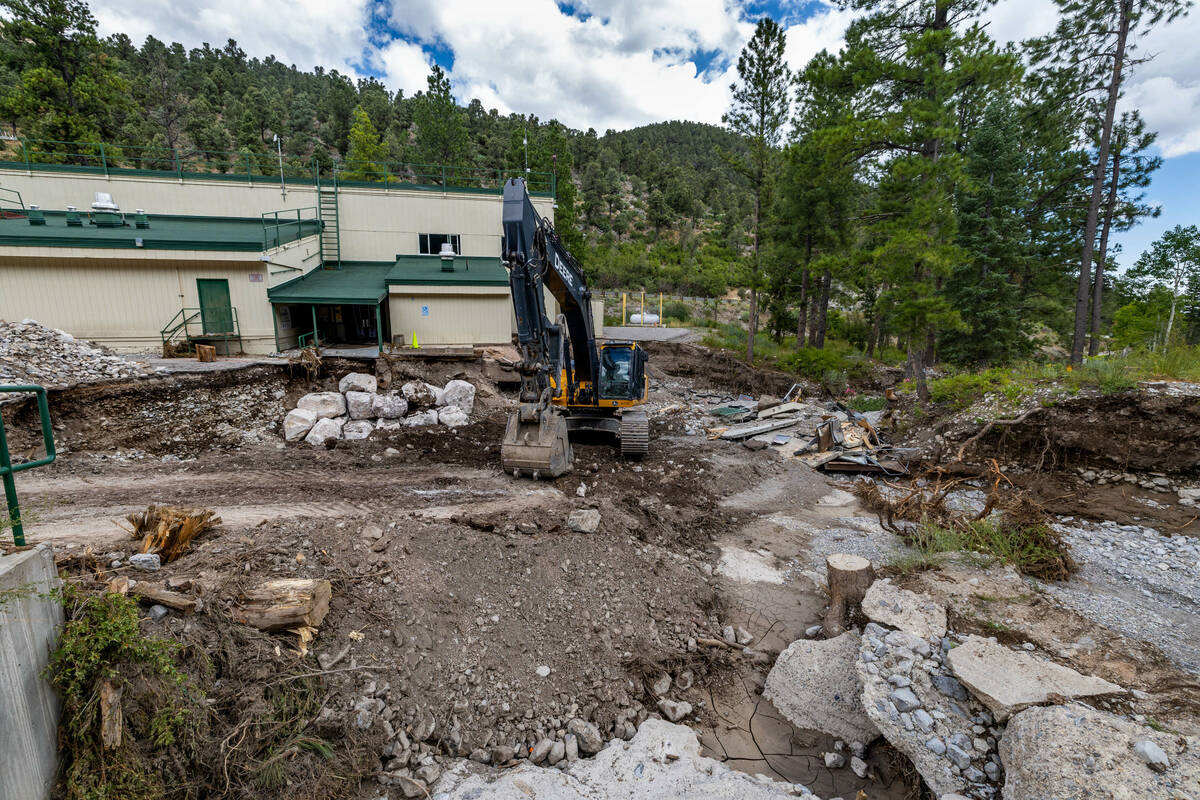 An elementary school on Mount Charleston most likely won't reopen this school year after it sustained major damage in an August rainstorm.
That means about a dozen students at Lundy Elementary School will continue attending classes in Indian Springs.
The Mount Charleston school was damaged as a result of a storm that dumped 8 inches of rain in Lee and Kyle canyons, leading to 3 feet of floodwaters.
The Clark County School District didn't grant an interview request to the Las Vegas Review-Journal but provided a copy of a Sunday night update letter sent to Lundy Elementary families.
Construction work is nearly done to stabilize the building, Lundy Elementary and Indian Springs Schools Principal Christopher Welch wrote in the message.
"There is an assessment underway to determine the scope of work and cost necessary to make the building operational again," he wrote. "However, given the damage to the building as well as the surrounding infrastructure, the District does not expect to be able to utilize the building for instructional services during this school year."
Students and staff will continue attending Indian Springs Schools, he wrote.
Lundy Elementary's projected enrollment for this school year was 14 students. A staff directory lists two teachers, as well as a counselor and a few support staff.
Classes were canceled for about a week following the storm. Students have been attending classes since Aug. 28 in Indian Springs, which is more than 45 miles away.
A message in late August to parents noted they'd receive information about transportation options.
Contact Julie Wootton-Greener at jgreener@reviewjournal.com or 702-387-2921. Follow @julieswootton on X.