Nevada education improvement plan goes to federal agency for OK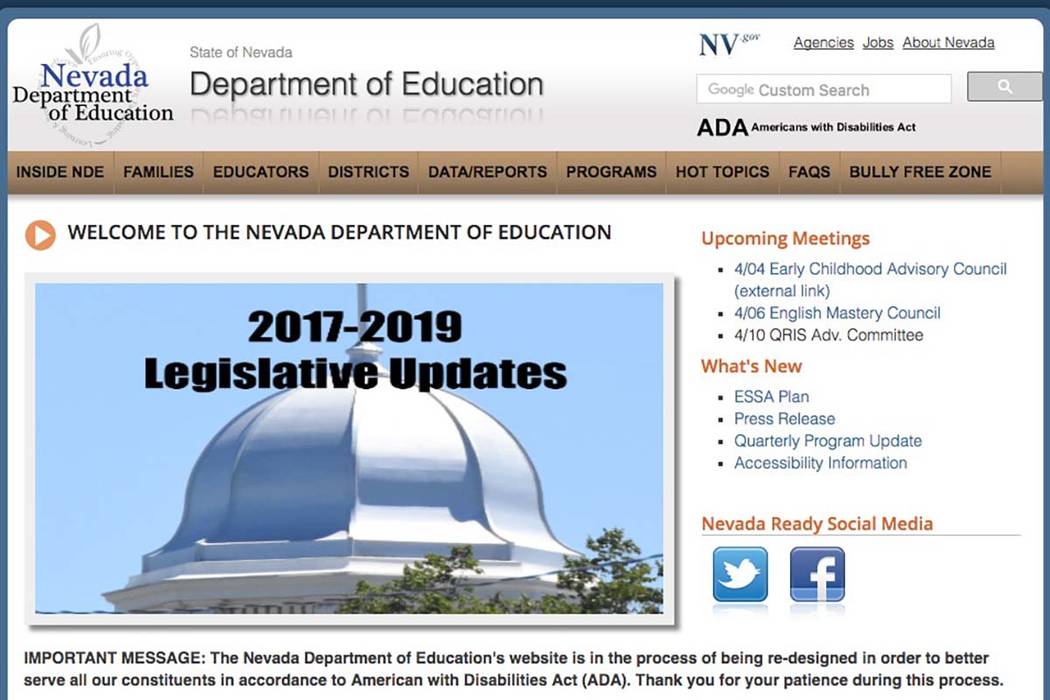 Nevada's plan to become the "fastest-improving state in the nation" for education has gone to the federal Department of Education for final approval.
The state Department of Education submitted its plan to the federal agency Monday, in compliance with the Obama administration's 2015 Every Student Succeeds Act requirement. The legislation replaces the 2002 No Child Left Behind Act, and is seen as returning more control over decision-making to the state level.
"We really do have a plan that was designed for, and by, Nevada that is intended to put the federal law in service to our unique needs and priorities," said Brett Barley, the state's deputy superintendent for student achievement.
Increasing student proficiency in English, using data to inform decisions and creating and retaining great leaders are among the plan's goals. The plan lays out specific strategies and targets the state intends to meet.
The plan will take effect in time for the 2017-18 school year, once the federal department approves it.
Contact Meghin Delaney at mdelaney@reviewjournal.com or 702-383-0281. Follow @MeghinDelaney on Twitter.