Nevada justices put ESA case on expedited schedule
February 15, 2016 - 12:46 pm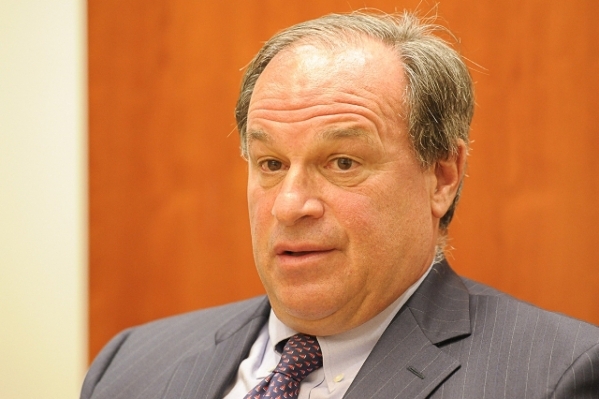 CARSON CITY — Written legal arguments for and against Nevada's new school choice law will be in the hands of the state Supreme Court by mid-April under an expedited schedule set by justices.
The court on Friday approved a motion, sought by state Treasurer Dan Schwartz and unopposed by those challenging the law, to take up the matter at an accelerated pace, a move that shaves roughly three months off the legal process.
Schwartz, whose office is tasked with administering Nevada's Education Savings Account program, is appealing an injunction issued in January by Carson City District Judge James Wilson that blocked implementation of the law that allows parents to use the state portion of per-pupil funding to send their children to private or religious schools.
In issuing the injunction, Wilson sided with a group of six parents of public school children, who argued taking money from the state education fund would harm their own children's educational quality.
Wilson said the state constitution requires "the legislature to set apart or assign money to be used to fund the operation of the public schools, to the exclusion of all other purposes," and that because Senate bill 302 diverts some general funds appropriated for public schools, it violates sections of the constitution.
Schwartz, represented by the attorney general's office, appealed to the high court.
Under normal court rules, an appeal process takes about 180 days for written briefs and replies to be filed, beginning once the case is docketed. In the order signed by Chief Justice Ron Parraguirre, that time frame was reduced to 51 days, with the clock ticking from last Friday. The court reserved judgment on whether it would then schedule oral arguments.
More than 4,000 applications have already been made for ESA accounts, which allows parents to use about $5,100 a year per student for private tuition or other educational programs.
While the money is on hold pending the outcome of the appeal, Schwartz last week said his office will accept applications during the normal open enrollment period that began Feb. 1 and runs through March 31. The applications, however, will not be processed unless the injunction is lifted or the case is otherwise resolved.
Contact Sandra Chereb at schereb@reviewjournal.com or 775-461-3821. Find her on Twitter: @SandraChereb