Nevada picks 3 charter school applicants to operate in achievement district
November 2, 2016 - 1:12 pm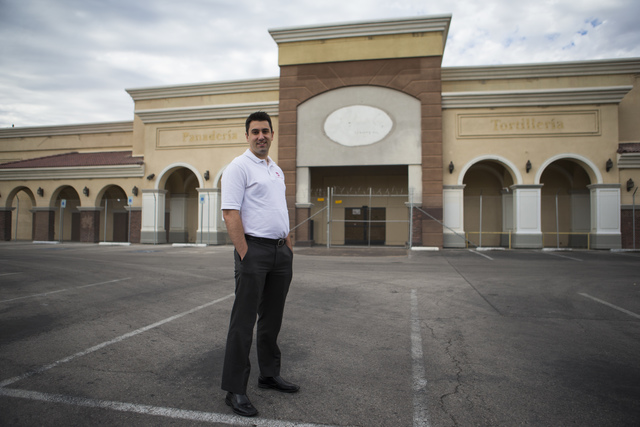 Three of five charter school applicants were approved Tuesday for Nevada's Achievement School District, which will pair up to six underperforming schools in the state with each charter operator.
The state Department of Education selected Democracy Prep Public Schools, Futuro Academy and Celerity Schools Nevada to operate an achievement school.
It's the first time the three charter groups will open programs in Nevada, which approved the achievement district in 2015.
"The approved nonprofit charter school organizations either have a proven track record in other states or are locally grown school leaders with research-based plans to provide a high-quality education to students in some of our state's most struggling schools," Superintendent of Public Instruction Steve Canavero said.
The underperforming schools to be paired with the approved operators will be announced in February. In Clark County, 21 schools are eligible.
The selection process was done with input from third-party charter experts recruited in collaboration with the National Association of Charter School Authorizers.
Applicants were graded based on their applications and interviews. The other two applicants, Pathways in Education and ASPIRA of Pennsylvania, didn't make the cut.
The state granted a conditional approval for Celerity Schools, which must find a successful resolution for two of its schools in Los Angeles that the school board there did not renew.
Celerity is appealing that nonrenewal to the California State Board of Education.
To operate in Nevada, Celerity is required to engage more in the local community and identify a school leader.
"We're confident we will meet all the conditions," said Craig Knotts, a Celerity regional vice president. "We're excited to be expanding and sharing our model with the community in Clark County, and we're looking forward to hitting the ground running really soon."
Celerity Schools Nevada will operate a K-8 program run by Celerity Educational Group, which also operates charter schools in California and Louisiana.
Futuro Academy, a new K-8 school proposed by a former Clark County teacher, will focus on extended learning time and college prep.
Instead of being paired with an existing underperforming school, Futuro Academy founder Ignacio Prado hopes to build a new school to provide another school option to students in east Las Vegas.
Futuro Academy aims to open with 116 students next August, adding one grade per year to reach full enrollment of 522 students in 2024.
"One thing we know is now our clock is ticking, and we have a ton of work to do," Prado said.
He said the school is focused on outreach to students.
"Our goal is to target populations that are often marginalized and might have barriers to entry," he said.
Democracy Prep — which operates schools in New York, New Jersey, Louisiana and Washington, D.C. — was approved to run any combination of K-12 programs.
Schools are eligible for the achievement district if they land in the bottom 5 percent of elementary or middle schools in the state or have a graduation rate of less than 60 percent.
The charter schools on this year's "Rising Stars" list — formerly known as the underperforming schools list — may opt to join the achievement district but are not automatically eligible for it.
Contact Amelia Pak-Harvey at 702-383-4630 or at apak-harvey@reviewjournal.com. Follow @AmeliaPakHarvey on Twitter.
RELATED
Nevada charter school applicants come with common goals and some controversies