Nevada releases 'weighted funding' list for Clark County schools
Updated March 26, 2018 - 7:07 pm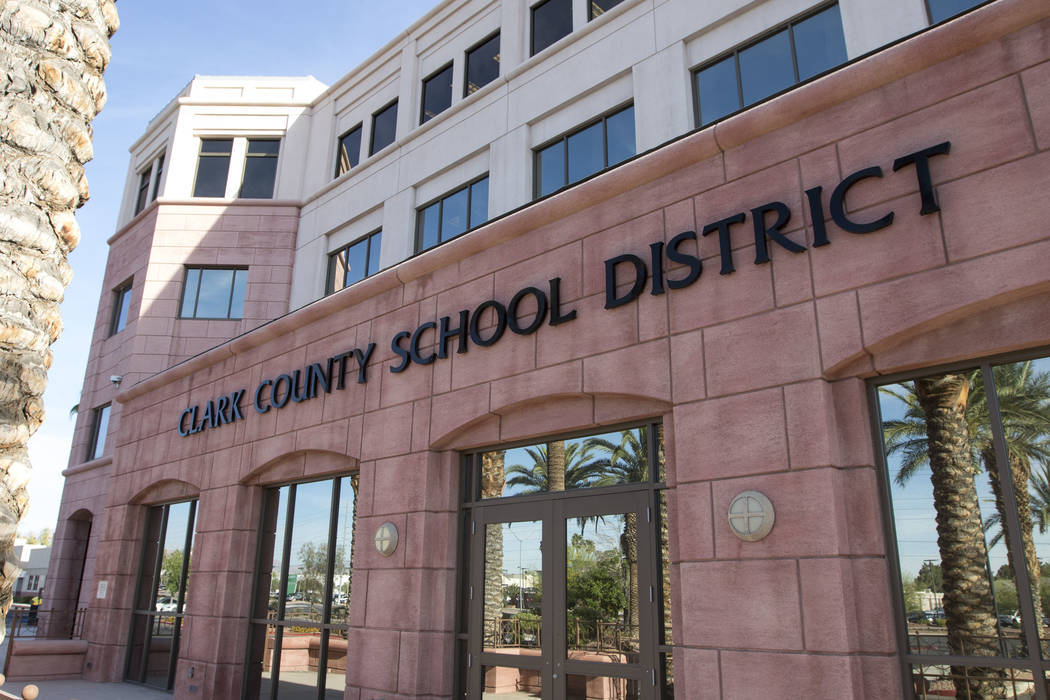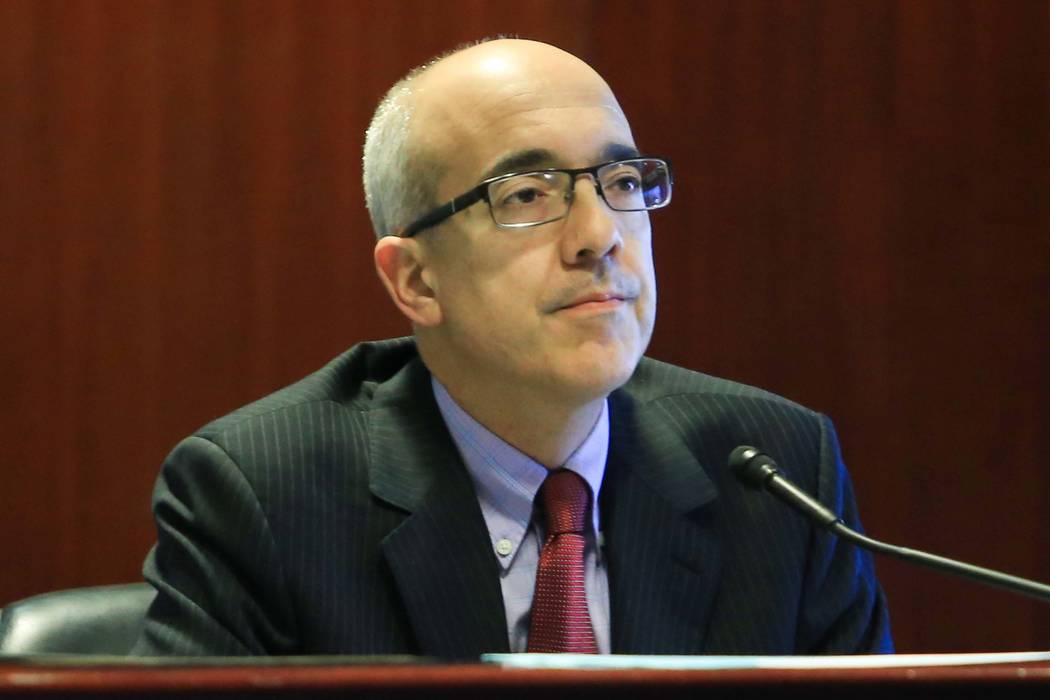 About 100 Clark County schools will benefit from almost $31 million in "weighted funding" for struggling students from the state for the 2018-19 year, officials announced Monday.
That's nearly the same number of schools served by the program in the current year, though the overall amount going to county schools will decline by nearly $3.5 million.
The program — often referred to as SB 178 for the bill that led to its creation — is in its second year and is targeted at the lowest-performing students statewide. The Legislature approved $36 million each year of the biennium, and schools get $1,200 for each qualifying student
Affected school principals and organizational teams in Clark County will now have a chance to reopen their budgets and make adjustments to plan how they'll use the money — or plug budget holes if they received money through the program this year but won't get any next year.
"They'll be working with our strategic budget teams to adjust their budgets," district spokeswoman Melinda Malone said Monday.
Under state law, the funding plan doesn't need to be released until mid-July, which is when last year's announcement came. But Clark County's budget timeline — which left some principals creating multiple budget plans to cover different funding scenarios — prompted the state to speed up the release.
"The department recognized how important it is to get this information out as early as possible so that districts can plan and budget accordingly," State Superintendent of Instruction Steve Canavero said in a statement.
Students are eligible if:
■ They score in the bottom 25 percent on state standardized tests.
■ They qualify for free or reduced lunch under federal guidelines or are defined as English language learners.
■ They attend a school that is not already receiving Victory or Zoom funds for underperforming schools.
Schools who receive the funding must submit a plan on how they spend the money, which also has some stipulations set out by the state. Money can be spent on before or after school programs, tutoring, more staff or professional development for teachers.
"It's exciting to see," said state Sen. Mo Denis, D-Las Vegas, who was the primary sponsor of the weighted funding bill. "These schools are able to get extra teachers, extra resources to help these kids."
Shifting schools
Statewide, 161 schools will get some type of funding through the program, an increase of 25 schools from the 136 funded now. The bulk of the money goes to elementary schools, 82 of which will receive funding next year.
Clark County will collect the bulk of the money, followed by Washoe County and the charter schools that are part of the State Public Charter School Authority. Twelve of the state's 17 county school districts will get some type of funding. Douglas, Esmeralda, Eureka, Pershing and Storey county schools won't be funded.
Out of the 99 schools in Clark County slated to get funding next year, 29 didn't receive any money through the program this year.
On the flip side, 33 schools that received money in 2017-18 will not get any in 2018-19. At the low end, Lundy Elementary School will lose $6,000. At the higher end, Desert Oasis High School stands to lose $362,400.
That's because the schools' performance — based on state testing data from before the program was implemented — has improved too much to qualify, according to officials within the state Department of Education. In other words, the schools are losing the money even before it's clear whether the money helped.
Denis said he's aware of the challenge that creates for schools, and he is hoping the Legislature may be able to find some solutions when it reconvenes next year.
"We have the challenge next session to go back and figure out a way to continue to help them," he said. "If they go from a one star to a three star or maybe a two star to a four star, are they then going to slide backward because they don't get that extra help to continue to help those kids?"
Contact Meghin Delaney at 703-383-0281 or mdelaney@reviewjournal.com. Follow @MeghinDelaney on Twitter.
A previous version of this article misstated how much weighted funding Desert Oasis High School will lose this year under the state's weighted funding formula.
A helping hand
In Clark County, 29 schools that were not given SB 178 funds for this year will receive funding in 2018-19 to help their lowest-performing students. Newly funded schools are:
100 Academy Middle School $72,000
Adcock Elementary School $330,000
Bowler (Grant) Elementary School $37,200
Bowler (Joseph) Elementary school $133,200
Brown Middle School $219,600
Bruner Elementary School $289,200
Cashman Middle School $517,200
Cowan Sunset Southeast High School $25,200
Darnell Elementary School $198,000
Delta Charter Middle School $45,600
Duncan Elementary School $136,800
Ferron Elementary School $213,600
Guy Elementary School $223,200
Hancock Elementary School $332,400
Hinman Elementary School $175,200
Jacobson Elementary School $51,600
Kahre Elementary School $166,800
Katz Elementary School $280,800
Laughlin High School $37,200
Laughlin Middle School $57,600
Miller (Sandy) Elementary School $256,800
Newton Elementary School $129,600
Odyssey Elementary School $92,400
Rainbow Dreams Elementary School $163,200
Rainbow Dreams Middle School $39,600
Sandy Valley Elementary School $73,200
Sandy Valley High School $16,800
Tomiyasu Elementary School $158,400
White Middle School $12,000
Off the list
In Clark County, 33 schools that were given SB 178 funds this year will not receive the money in 2018-19, in part because they began performing better, according to the state. Schools no longer funded are:
Brookman Elementary School $254,400
Burk Horizon Southwest High School $75,600
Centennial High School $453,600
Desert Oasis High School $837,600
Dondero Elementary School $270,000
Durango High School $460,800
Elizondo Elementary School $322,800
Fong Elementary School $274,000
French Elementary School $28,800
Galloway Elementary School $120,000
Gibson Middle School $387,600
Green Valley High School $319,200
Hickey Elementary School $298,800
Hummel Elementary School $141,600
Indian Springs Elementary $33,600
King (Martin) Elementary School $322,800
Lincoln Elementary School $386,400
Lundy Elementary School $6,000
Martin Middle School $477,600
McMillan Elementary School $344,400
Molasky Junior High School $396,000
Perkins (Claude) Elementary School $270,000
Rancho High School $507,600
Ronnow Elementary School $283,200 Sawyer Middle School $373,200
Shadow Ridge High School $268,800
Silverado High School $284,400
Smalley Elementary School $19,200
Swainston Middle School $364,800
Treem Elementary School $96,000
Ullom Elementary School $330,000
Wynn Elementary School $350,400
Source: Nevada Department of Education