Nevada State College sees 70 percent increase in enrollment
September 18, 2017 - 4:13 pm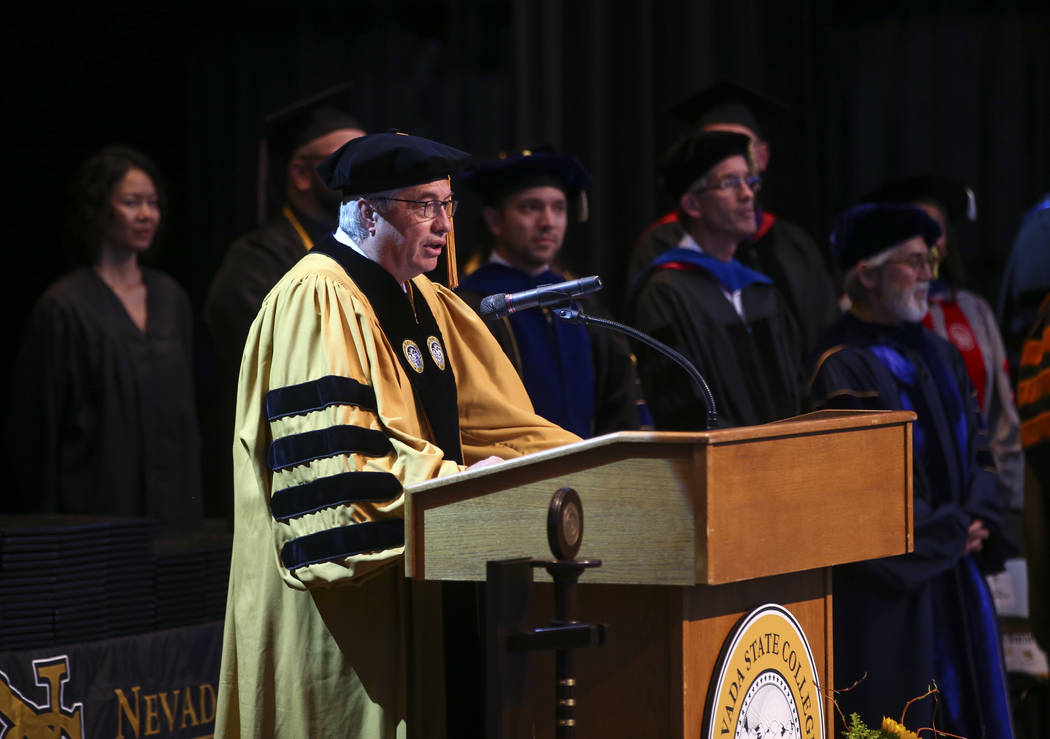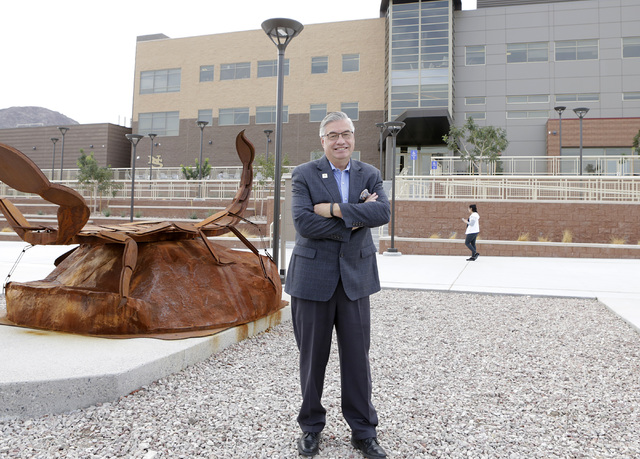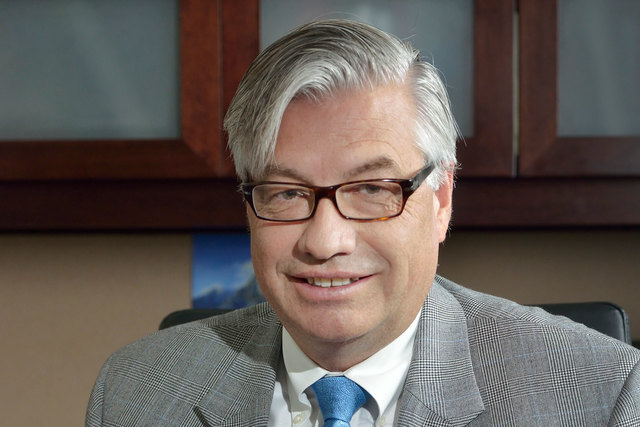 Nevada State College President Bart Patterson will highlight recent achievements and future campus plans Tuesday during his annual State of the College address.
One highlight, Patterson said, is the 70 percent enrollment growth in freshman students over last year.
"That's just remarkable," Patterson said. "No school announces they've had a 70 percent increase in enrollment. We've added course sections and staff where we can to make sure those students have a good experience when they're here."
Patterson said such growth, however, is not sustainable. He added that he'd like to see incoming grade-point averages increase from 2.0 to 2.5 by fall 2019.
Patterson said the school will soon acquire a building adjacent to campus that will add 20,000 square feet of space on the main campus for additional classroom instruction.
Also, in the next few months, school officials will present a plan for residential facilities to the state Board of Regents, Patterson said.
"We're continuing to transform the campus based on significant student demand," Patterson said. "This will be a game changer for the college."
Contact Natalie Bruzda at nbruzda@reviewjournal.com or 702-477-3897. Follow @NatalieBruzda on Twitter.
Event details
When: 9 a.m. Tuesday, Sept. 19
Where: Auditorium in the Nursing, Science and Education Building at Nevada State College