Nevada students' ACT scores inch higher for first time in 4 years
September 10, 2018 - 4:15 pm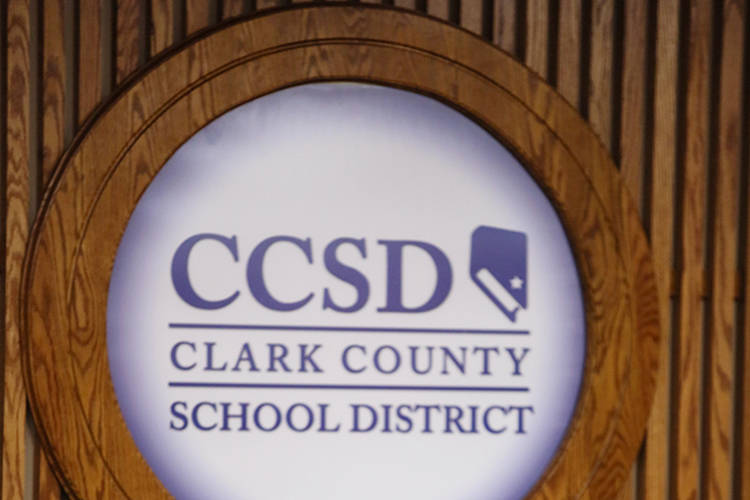 Nevada students made incremental gains on the ACT exam for the first time in four years, the state Department of Education announced Monday.
The students' combined average score on the standardized college admissions test inched up from 17.4 to 17.5 points — out of a possible 36 — and results showed improvement in three of the four categories that contribute to the average score. The state data comes in advance of a final release of performance data Friday, which will include new star ratings for all the state's schools.
Taking the ACT became a high school requirement in Nevada four years ago. Students typically take the test in their junior year. They do not need to pass it to graduate. The nationwide exam, similar to the SAT, is also used for college applications and can help students earn scholarships.
"Adopting the ACT requirement was a significant change in our expectations to ensure our students are prepared to compete for industries demanding a skilled workforce in our new economy," Steve Canavero, state superintendent of public instruction, said in a statement. "We still have a long way to go, but we are moving in the right direction in our efforts to become the fastest improving state in the nation."
The state recently decided to use the ACT as a measure of how high schools are performing, meaning a school's average ACT score will contribute to its star rating, the state's five-tier performance ranking system.
Differing benchmarks
A benchmark score is defined by the ACT as the minimum score needed in a specific subject area to have a 50 percent chance of earning a B or higher in a corresponding credit-bearing college course.
Nevada students showed improvement on average ACT scores in three of the four categories in testing conducted during the 2017-18 school year.
— English: Nevada improved from 16.1 points in the preceding year to 16.3. The national benchmark is 18.
— Math: Nevada improved from 17.6 in the preceding year to 17.8. The national benchmark is 22.
— Reading: Nevada improved from 17.6 last year to 17.9. The national benchmark is 22.
— Science: Nevada remained steady at 17.7 points. The national benchmark is 23.
Figures specific to Clark County were not immediately available Monday.
Earlier this year, the state Board of Education set its own benchmark scores, which will help determine how many points high schools earn toward their star ratings. The state board signed off in July on lower scores than the ACT benchmarks.
In Nevada, student scores are split into four levels, with the two highest levels being considered proficient. Students who score 20 or higher in math will be considered proficient, and students who score 17 or higher will be considered proficient in English.
In math, 22 percent of students who took the exam were considered proficient under the state's definition, and 44 percent were considered proficient in English, a spokesman said Monday.
Schools that have a high percentage of students considered proficient will score higher on the state ranking system.
Right now, the state is not incorporating the other ACT subject exams into high school ratings.
Contact Meghin Delaney at mdelaney@reviewjournal.com or 702-383-0281. Follow @MeghinDelaney on Twitter.
A question of motivation
Nevada students must take the ACT to graduate, but they are not required to pass it. Students' ACT scores are factored into the state's rating for high schools and are helpful for those who want to earn discounted college credit or scholarships.
The ACT school also helps college-bound students determine which schools they should apply to, since colleges and universities typically identify a specific minimum required score for admission.
But the ACT test isn't necessarily helpful for students who aren't interested in attending college, and motivating them to try to do well on the test can be difficult, which is one factor that officials say may contribute to the mostly stagnant scores in recent years.