Nevada teachers union working to stop state funds toward A's ballpark
Updated June 30, 2023 - 7:12 pm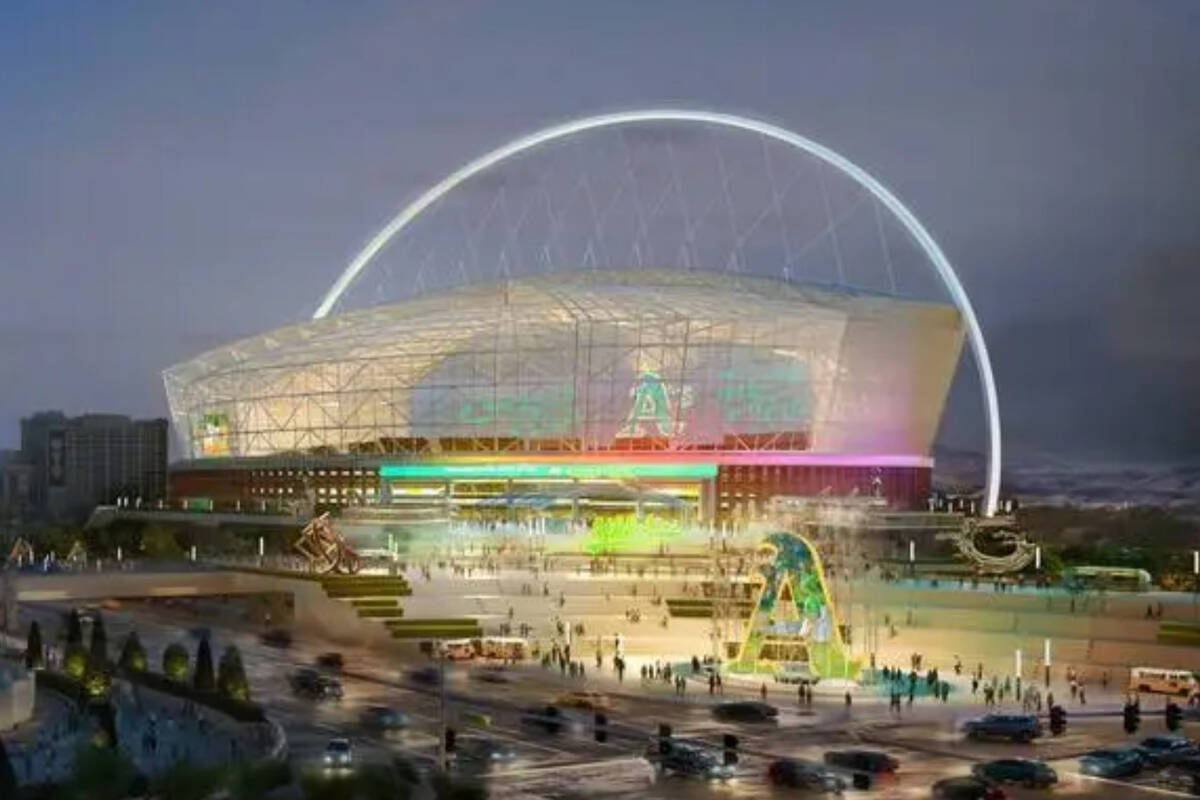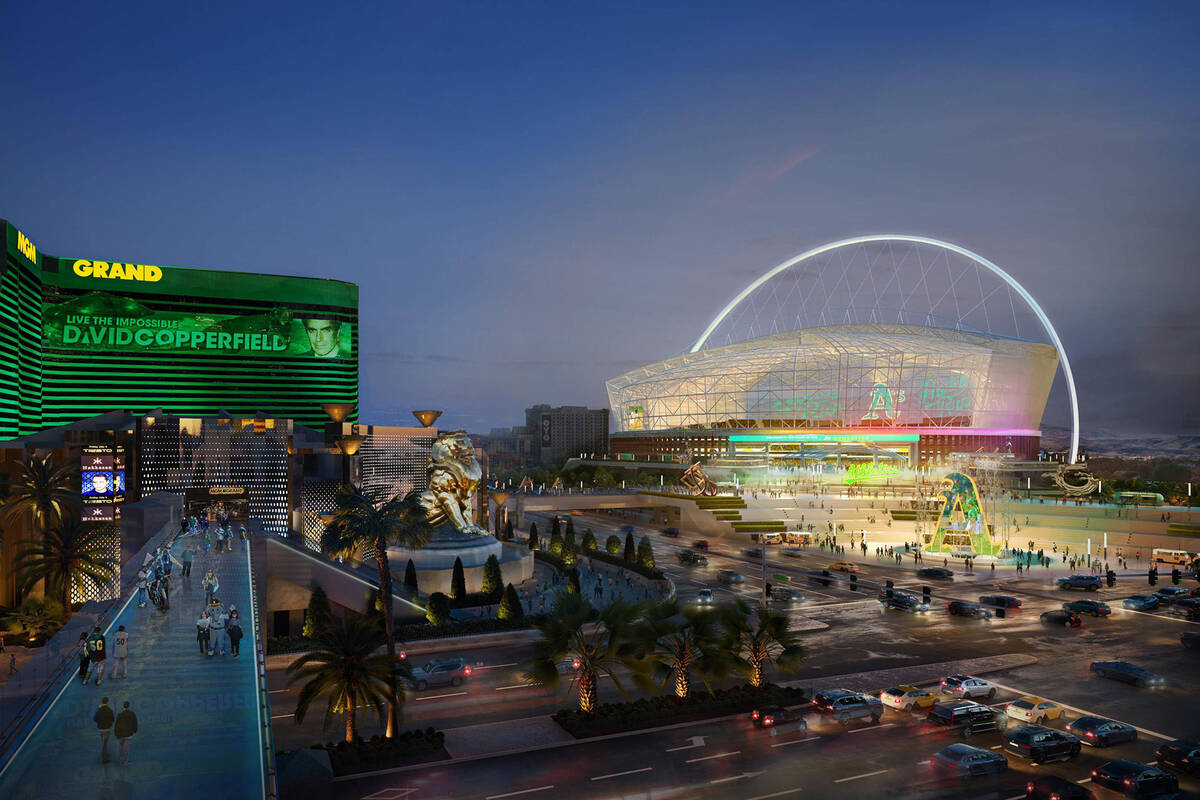 The Nevada State Education Association filed paperwork Wednesday to form a political action committee opposing public funding for the proposed A's stadium.
The teachers union's PAC — called "Schools Over Stadiums" — says it's being organized "to prioritize public education over corporate tax giveaways," according to a registration form filed with the Nevada Secretary of State.
In a Thursday news release, the PAC said it's "committed to pursuing every possible path to stop the use of public funds to subsidize a billionaire's stadium."
"This includes litigation as well as giving Nevadans the opportunity to vote to stop this misguided project," the committee said.
A spokesperson for the A's said they were aware of the PAC, and of the union's opposition testimony to Senate Bill 1.
The bill, passed earlier this month, would allocate millions in public funding for the Oakland Athletics — who are eyeing a relocation to Las Vegas — to build a $1.5 billion baseball stadium off of Tropicana Avenue and Las Vegas Boulevard.
In signing the bill, Gov. Joe Lombardo called it an incredible opportunity to bring the A's to Nevada and that the legislation reflected months of negotiations between the team, the state, Clark County and Major League Baseball.
"Las Vegas' position as a global sports destination is only growing, and Major League Baseball is another tremendous asset for the city," Lombardo said.
Dawn Etcheverry, president of Schools Over Stadiums, said in a Thursday statement to the Las Vegas Review-Journal that the union created the PAC "to pursue litigation and a statewide vote on the stadium."
The registration form seeks to amend the PAC registration to change a previous committee name, which was "Educators for Washoe Schools," and its officers.
While the form doesn't specifically reference the A's, the move comes just two weeks after Lombardo signed Senate Bill 1, which will allocate $380 million in public funding toward the stadium over 30 years, partially funded through $180 million in transferable tax credits and $120 million generated by a tax district surrounding the area on which the stadium will be built.
A divided state legislature voted to authorize the funding. This legislative session also saw an additional $2 billion in state public education funding for the next two years.
NSEA spokesman Alexander Marks said Thursday that the union has also spoken out at the Legislature against tax abatements for Tesla to expand operations in Northern Nevada.
"Nevada's priorities are misguided; this effort is in response to a giveaway of hundreds of millions in tax dollars to a billionaire for a stadium, while Nevada schools rank 48th in per-pupil funding with the largest class sizes in the nation," Etcheverry, who is also the NSEA president, wrote. "We're committed to pursuing every possible path to stop the use of public funds to subsidize a billionaire's stadium."
The PAC said in the release that state legislators "failed to hear a single bill to reduce class size and made no movement on generating new revenue streams for our schools."
"Despite the fast talk from A's lobbyists, no data exists to show revenue from publicly funded stadiums will never reach Nevada schools," the committee said. "Meanwhile, Nevada Legislators heard from a steady stream of fans about the untrustworthiness of the A's organization and its owner, John Fisher."
Clark County is facing thousands of educator vacancies for the upcoming school year, National Education Association of Southern Nevada President Vicki Kreidel said in the statement.
"Instead of hiring part-time stadium workers, let's ensure each student has a qualified and full-time educator in the classroom," she said. "Instead of a stadium, let's build classrooms for 30,000 students. Instead of funding billionaires, let's fully fund public education."
Contact Julie Wootton-Greener at jgreener@reviewjournal.com or 702-387-2921. Follow @julieswootton on Twitter. Staff writer Mick Akers contributed to this report.