New UNLV program wants more teachers of color in Clark County schools
November 27, 2016 - 10:37 pm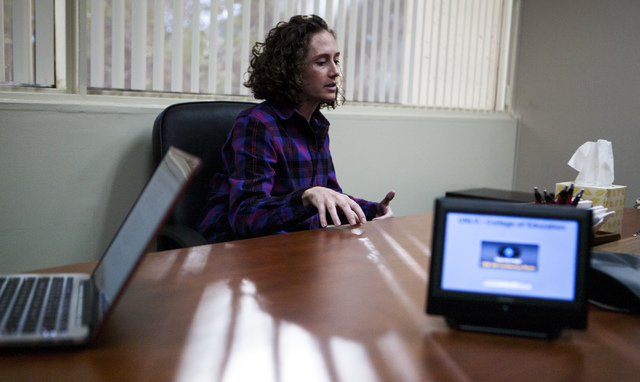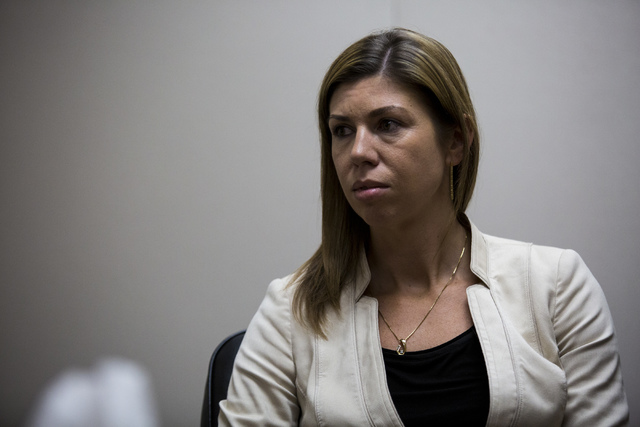 A new UNLV program that aims to open pathways into the teaching profession for more students of color is planning to use the Clark County School District as a laboratory, focusing on recruiting high school and college students to eventually fill many of the district's current 360 teaching vacancies.
The long-term goal of the Abriendo Caminos/Opening Pathways program is to shift a teacher demographic that currently skews more than 75 percent white to more closely match that of the district's student population.
"This program really addresses the teacher shortage and the diversity at the same time, and it's rooted in the community here," said Dr. Allison Smith, director of assessment and teacher education at the university. "It's a national issue as well as a local issue."
The program is funded by a $335,000 grant from the Nevada Department of Education's Great Teaching and Leading Fund through August 2017.
Dr. Jori Beck, an assistant professor of teaching and learning at UNLV, said addressing the lack of minority teachers in Clark County School District (CCSD) classrooms requires a multifaceted approach aimed at boosting recruitment, hiring and retention.
While the university plans to address all aspects of the issue, current funding is sufficient only to tackle recruitment, with the goal of attracting between 10 and 60 prospective teachers for each of the six CCSD schools chosen for the program.
Beck said working with high school seniors would provide the most immediate return on investment as those students would be able to enter UNLV as pre-education majors next fall. But she said program leaders will be as inclusive as possible and include students from other grade levels if they show an interest in teaching as a career.
'GROWING OUR OWN'
UNLV approached CCSD and chose the six district schools with the highest proportion of African American, Hispanic and Asian students to participate.
"It's an innovative way for growing our own and diversifying the teacher pipeline, as well as mentoring our current students to become our future teachers," said Ramona Esparza, principal at Valley High School, one of the six participating schools.
Instead of basing recruitment efforts on assumptions, the project management team will survey high school students of color, as well as their parents, and conduct follow-up focus groups. The goal of the sessions is to learn about and support their interest in teaching as a career for themselves or their kids.
"The unique thing that we are doing is we're connecting to community and families and listening and honoring the voice of the community, and taking that context to really build out the program," Smith said. "We can't necessarily say what it's going to look like because it's all based in the research. The research is going to inform how the program goes forward."
In addition, college students of color who are either on the education track or undeclared majors will be surveyed as well. The education majors and alumni who are teachers of color in CCSD also will mentor the high schoolers who are participating in the program.
Smith refers to it as "full-circle support."
The program, however, is lagging behind its original timeline, as UNLV is still finalizing paperwork and permissions. Even without the data, however, Smith said discussions revolving around financial literacy, in terms of a teacher's salary and benefits, will likely be part of the recruitment effort.
'A LOOPING BENEFIT'
"We hope to be effective in debunking myths, and bringing to light those issues so we can get more students of color to go into teaching," she said. "It's a looping benefit. They go into teaching and they get into the classroom, which then in turn helps engage their future students of color to be engaged in the educational process and maybe choose to go into teaching themselves."
Esparza, the Valley High principal, believes it's "empowering" for students to see someone with similar cultural experiences in a career that they're considering.
Smith agreed.
"When you don't see anybody who looks like you in a profession, you're most likely not going to choose that profession," Smith said. "You might not even consider it a choice that that's something you can do."
Esparza hopes to fill one of two current teaching vacancies at her school with Jaime Alvarez, a Valley High graduate and long-term substitute who will finish his teaching degree next month.
"He's exactly what I need," Esparza said. "He's got the teacher's heart, he's great with the kids because he was one of the kids. He knows the community. It's great that he could give back to us."
Smith said Nevada is among five states with the highest gap between the percentage of Latino students and Latino teachers. The others are California, Arizona, Texas and New Mexico.
"We are the only state of those five that haven't made some very systematic changes to address that issue," she said. "You can see little silos of work to support that, but nothing systematic. This study and this program, it's our way to propel this as an issue."
Contact Natalie Bruzda at nbruzda@reviewjournal.com or 702-477-3897. Follow @NatalieBruzda on Twitter.