North Las Vegas student defies homelessness, earns scholarship
January 22, 2018 - 5:56 pm
Updated January 22, 2018 - 10:52 pm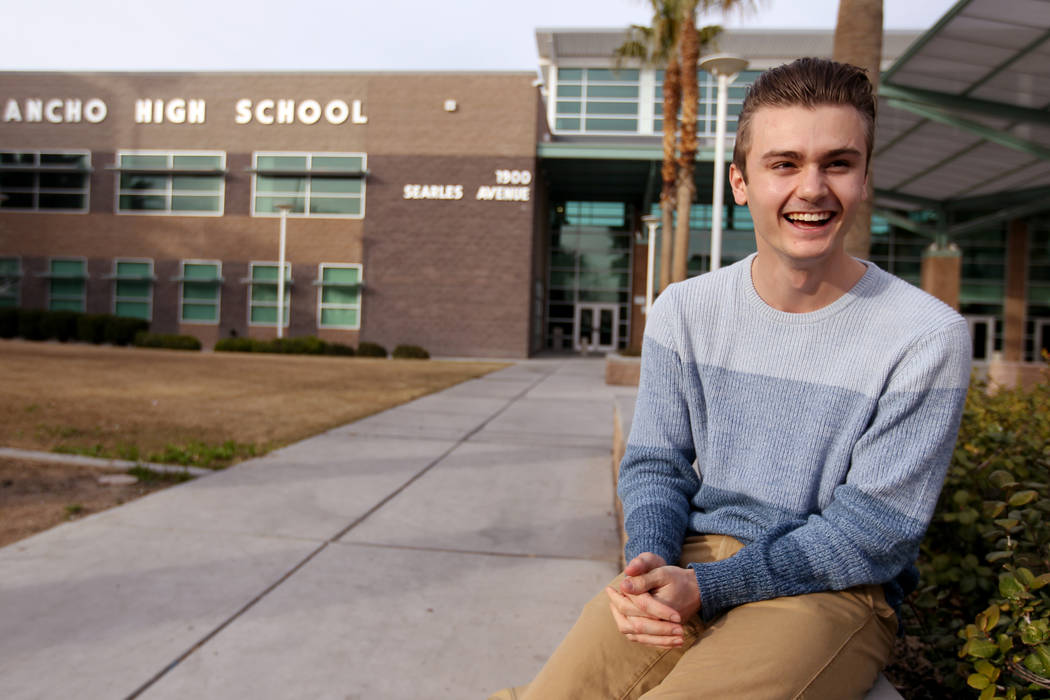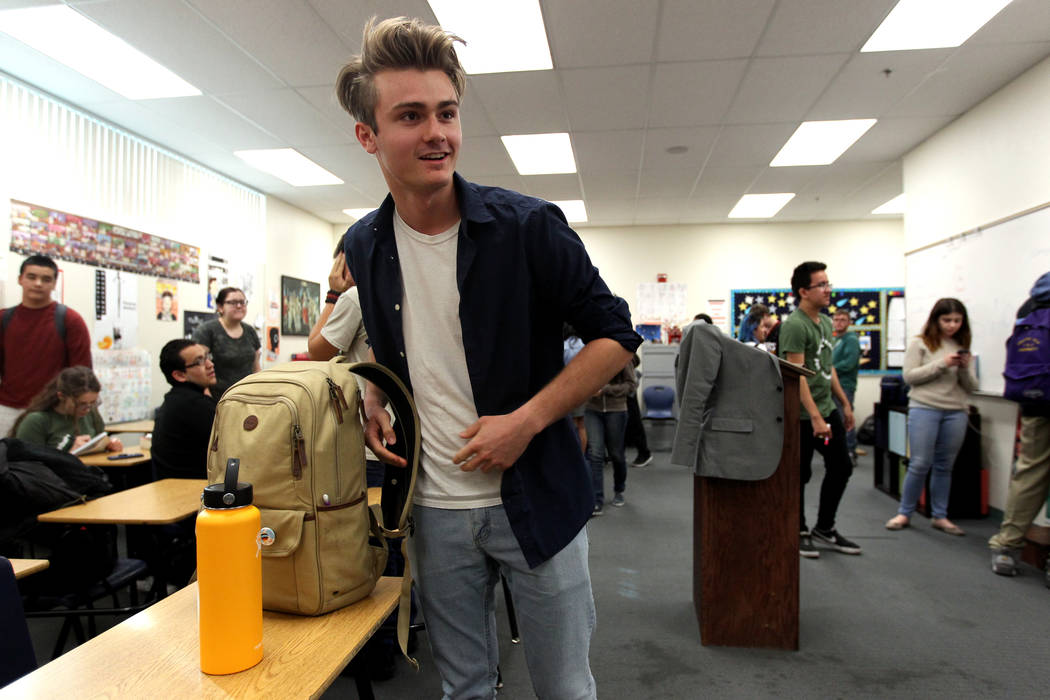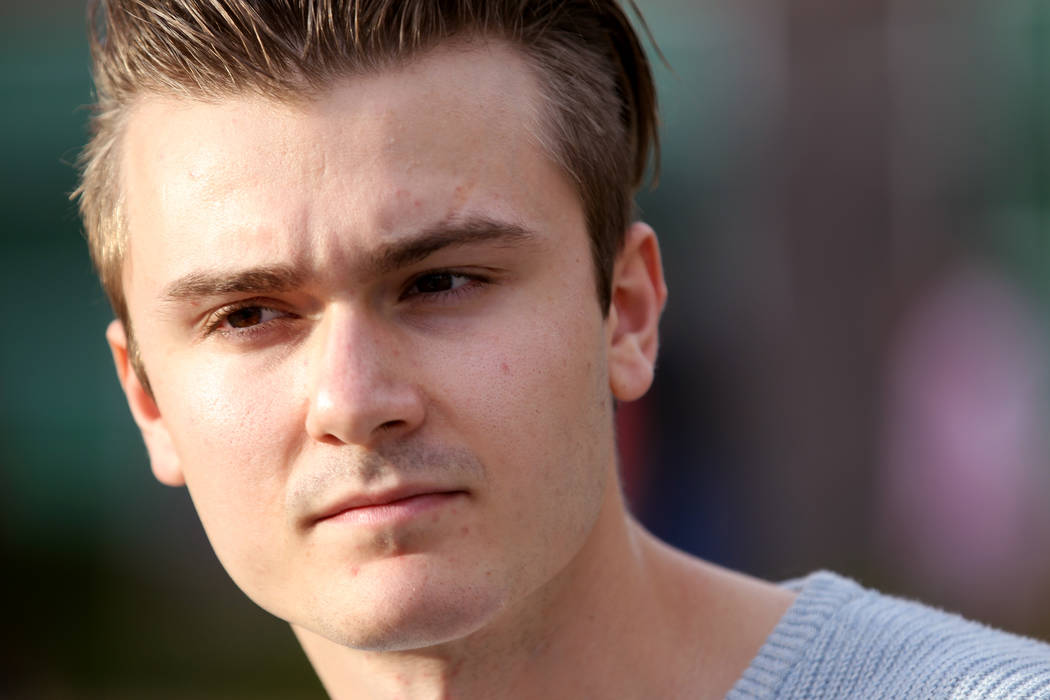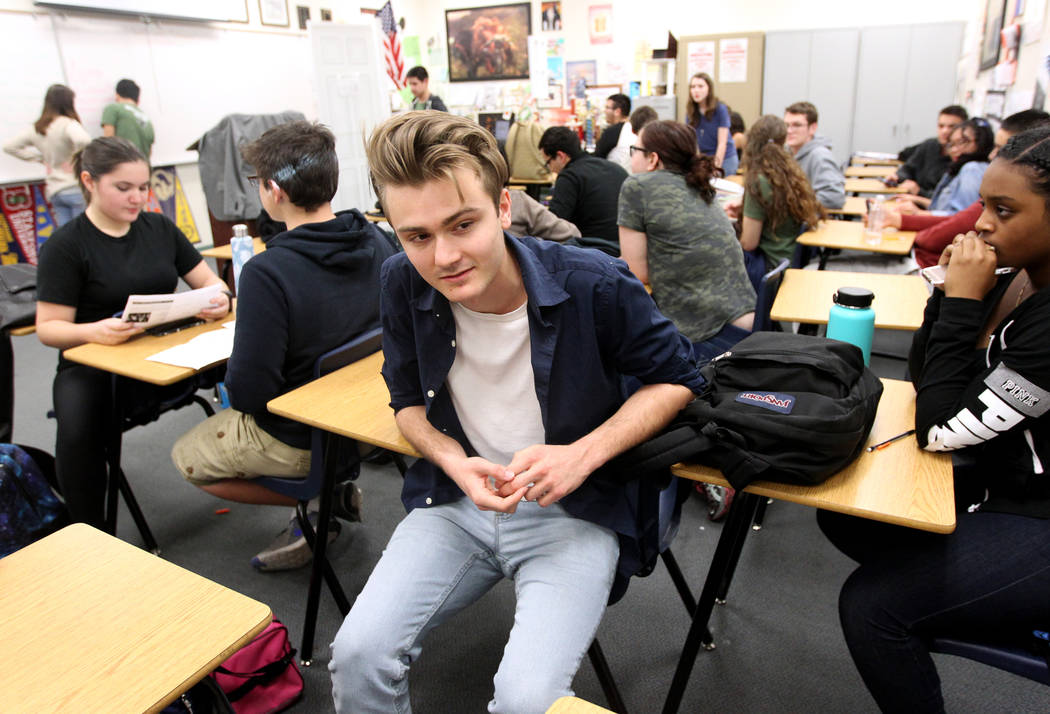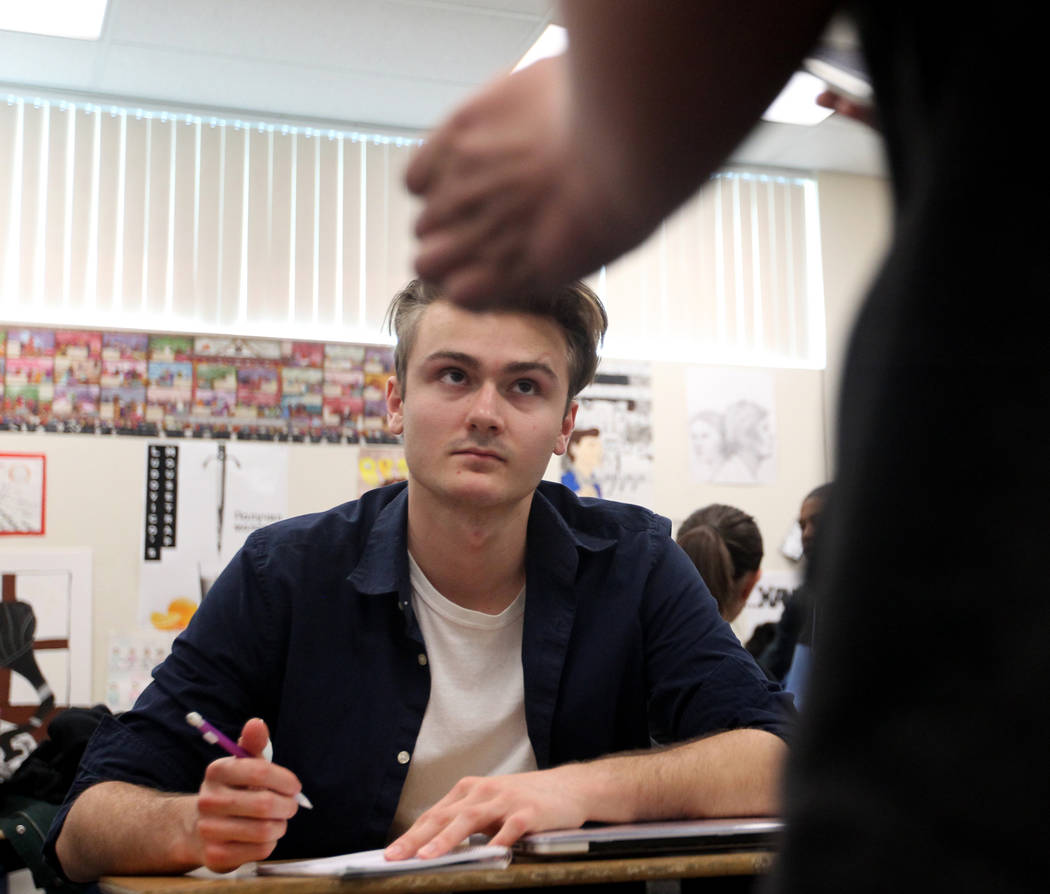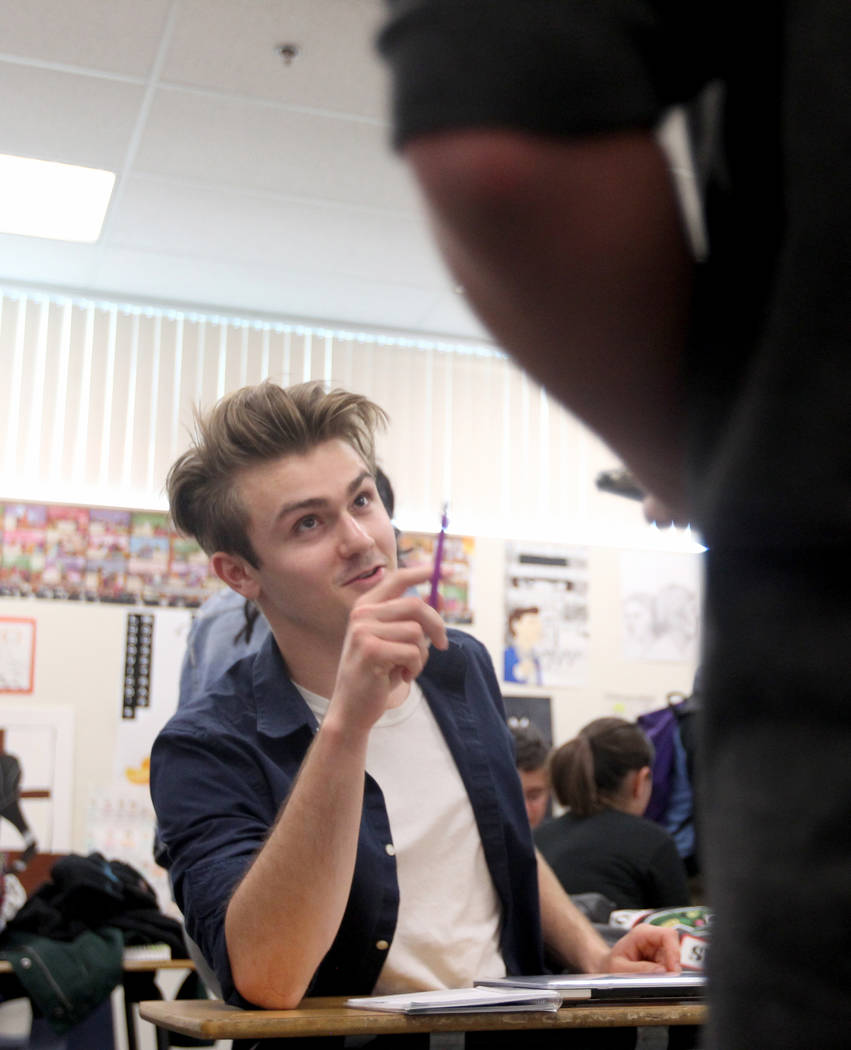 Sebastian Crawford sums up the first 14 years of his life in one sentence: "I was lost."
He got found, he says, after watching "Interstellar," a 2014 movie starring Matthew McConaughey and Anne Hathaway about space and time travel and wormholes. There were concepts in the movie Sebastian couldn't explain, so he went scouting.
"I just wanted to know," he said. "My friends didn't know, they couldn't answer my questions."
The movie and the books he subsequently discovered opened the world of science, specifically space science, to him. Now the 17-year-old senior at Rancho High School in North Las Vegas is preparing to attend college and work toward a career as an aerospace engineer.
He now has $25,000 to help him afford his dreams. Sebastian was one of 106 students nationwide — and the only one in Nevada — to earn a 2018 Horatio Alger scholarship. The program, founded in 1984, is one of the nation's largest privately funded need-based financial aid programs.
The 106 students come from households with an average income of $12,996 per year but maintain an average GPA of 3.8. Students get $25,000 each to apply toward college or university. They'll also have access to resources including counseling, referral services and internships.
Losing an unsettled home
It's not necessarily where Sebastian thought he would end up. Just as he can easily pinpoint when he "woke up" and started applying himself, he can remember a time where his life nearly went permanently wrong.
Sebastian hasn't seen or talked to his mother since he was 5. His father is an alcoholic, he said, and has trouble keeping a job. His grandmother helps, but it's often not enough.
In his junior year of high school — an important academic year for students who want to attend college — Sebastian became homeless for about eight months.
His father had lost another job. He and his grandmother moved into a weekly rental at Siegel Suites. After a while, Sebastian moved in with his girlfriend's family, where he still lives.
"I thought I was putting on a good face," he said.
But a teacher at the school quickly realized something was wrong.
The school has tried to help Sebastian with supplies and other resources for homeless students, but Sebastian doesn't want them. Although he hasn't got a home, he knows what he has and knows others have less.
He's also shown an aptitude for getting by.
He flips cars for a profit. He's already driving his third, a Ford Ranger. He works full-time at Dom DeMarco's Pizzeria and Bar. He still finds time to participate in extracurricular activities at school — although he did have to drop out of the aviation program because he couldn't swing the roughly $7,500 he would need to get a pilot's license.
'Expected to achieve'
Rancho High Principal James Kuzma said you'd never know about Sebastian's struggles unless he told you.
"He just looks like a typical teen that has everything going for him in his life," he said. "He's never used any of that as a crutch as an excuse. He's just expected to achieve like any of the other students."
Sebastian is still waiting to hear from the 24 colleges and universities he applied to, some on his own and some through another program for high-achieving, low-income students called QuestBridge.
He's cautiously optimistic. His dream school is Stanford University, but even if he ends up locally at UNLV, he knows he'll be OK.
"It's not the school that's going to make me great," he said. "If I'm destined to be successful, I'll be successful."
Contact Meghin Delaney at 702-383-0281 or mdelaney@reviewjournal.com. Follow @MeghinDelaney on Twitter.