Nye County School District superintendent to challenge voiding of his contract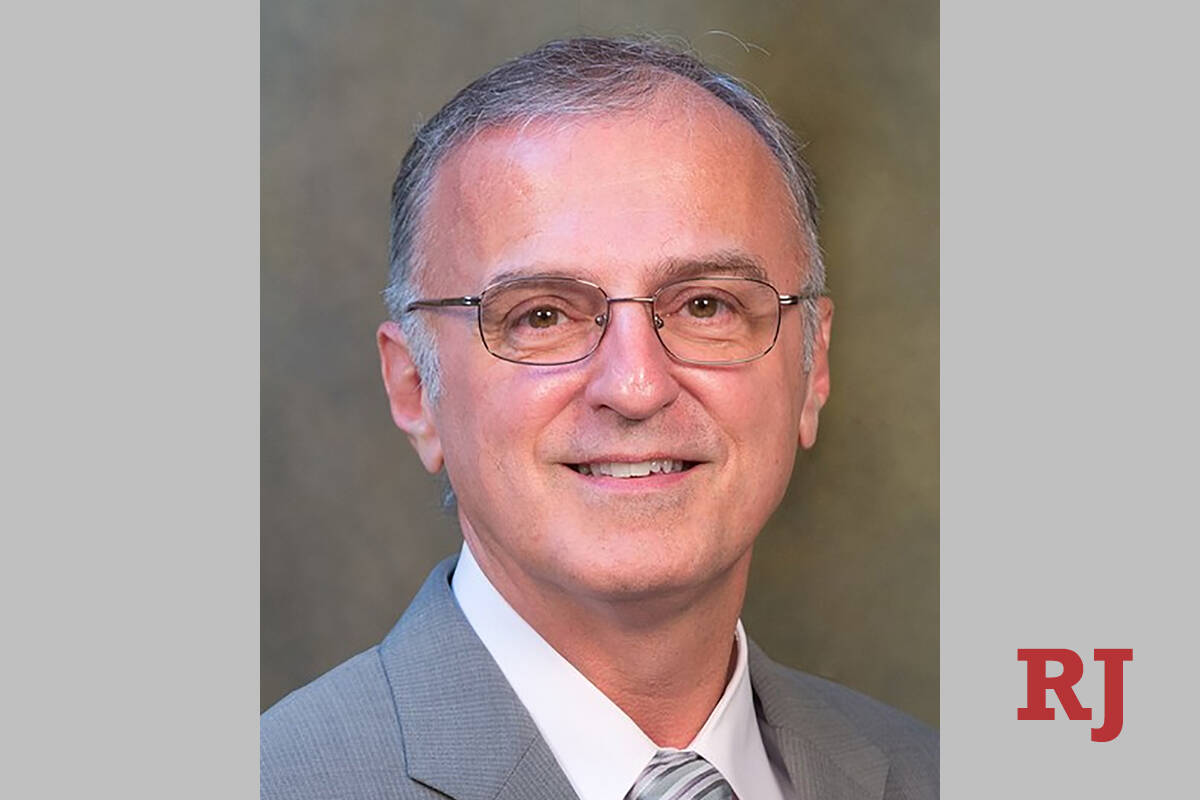 Nye County School District Superintendent Warren Shillingburg will challenge the cancellation of his contract extension by the School Board, according to a letter from his attorney.
Shillingburg has had an embattled tenure with the district in recent months. In October, the board declined to renew his contract, which was set to expire this summer. In December, the board reversed its decision and extended the superintendent until June 2026.
However, after an anonymous complaint to the Nevada attorney general's office contended that the board violated open meeting laws at that December meeting, Nye County District Attorney Brian Kunzi, the board's legal counsel, subsequently recommended that they void the action of that meeting — which they did on April 20.
In May, Trustee Chelsy Fischer told the Review-Journal that the board would seek a new executive to oversee the school district.
But in a letter obtained by the Review-Journal, Shillingburg's attorney, Michael Langton, wrote that Kunzi's recommendation to the school board was ill-advised, and that the board had itself violated open meeting law at its April 20 meeting.
Timing of corrective action questioned
According to Langton, Kunzi's advice to the board was that corrective action must be taken within 30 days of the alleged violation, which took place on Dec. 14, 2022. But the actions taken at the April 20 meeting to void Shillingburg's contract extension took place well after the 30-day window, Langton said.
"Any such action to correct what is perceived to be a 'technical violation' was required by law to be taken on or before January 13, 2023, and any action to be taken by the Attorney General's Office was required to be taken on or before February 12, 2023," he wrote in the letter. "Neither occurred."
Langton was unavailable for comment Wednesday because he is currently out of the country, a representative from his office said.
Kunzi called the letter interesting, but said he was not moved by it and did not plan to act on it.
"There's nothing that says taking action beyond that 30 days voids the action we took," Kunzi said, referring to voiding Shillingburg's contract. "Any indication that the voiding of the action wasn't going to happen is quite frankly laughable given the nature of the violations that were done."
'Not a quitter'
Shillingburg said that, as frustrated as he has been with the current board, he wants to stay on and finish the strategic plan he says he's been working on since his initial extension in December.
Schillingburg, hired in July 2022, has yet to release a strategic plan for the school district. He said he had at first wanted to wait until business had normalized after the COVID-19 pandemic, and then in 2022, said he didn't want to release a full plan if he wasn't going to be retained, so as not to leave his initiatives with the next superintendent.
Shillingburg told the Review-Journal that he was in the process of finalizing a plan when his extension was voided. He said a draft isn't finished, but that he has the information for it.
"I'm not a quitter," he told the Review-Journal. "I put a lot of time and effort into doing the strategic plan that [the board] supposedly cared so much about, but that wasn't really important to them."
When the board added new members in 2023, and the position of president shifted from Teresa Stoddard to Bryan Wulfenstein, Shillingburg said members saw the open meeting law violation as a way to reverse his extension.
Wulfenstein declined to answer questions Wednesday, instead referring any questions over to Kunzi.
Shillingburg said that while he understands the voiding of a meeting's action is something an attorney general could do in certain circumstances, it's not an action typically undertaken.
Although it is stipulated in Shillingburg's contract that the board provide him with an annual written assessment of his performance — with evaluations on the areas of his satisfactory or unsatisfactory performance — Shillingburg said he never received any such feedback.
"I've never been given any evaluative feedback. No directions, nothing. That's not how the process should work," Shillingburg said.
Contact Christian Casale at ccasale@reviewjournal.com or 702-380-4551. Follow @vanityhack on Twitter.