Officials consider master plan to improve students' English language skills
January 20, 2016 - 3:57 pm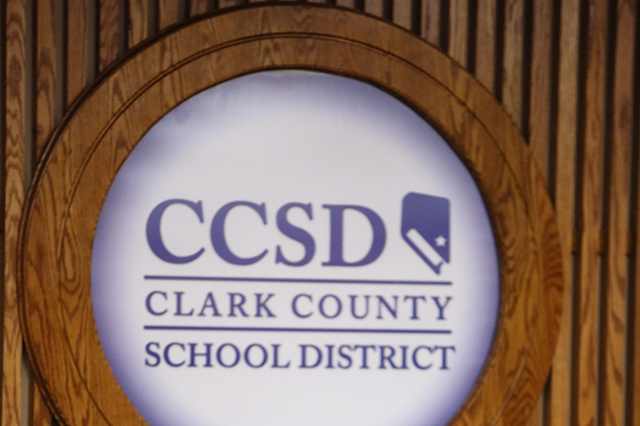 The Clark County School District plans to overhaul the way it trains each of its 18,000 teachers and require them to change how they lead classrooms in an effort to help students who lack proficiency in the English language.
Roughly one in five students, or 65,000 total, fall into that category, making CCSD the nation's third-largest English language learner-enrolling school district in the nation. More than 30 percent of the 318,000 students who attend the district come from homes where English is not the primary language.
Regardless, district officials have failed to adapt the way teachers accommodate those students, fueling a staggering graduation rate of 26 percent among English language learners, or ELLs.
That's in contrast to an overall graduation rate of 72 percent for the larger class of 2015.
Administrators hope to close that gap, however, by gradually implementing a new master plan to meet ELLs' needs and offer parents more choice about what that instruction looks like.
"A master plan is our road map to ensure that we're looking at the right things, that we're being guided on where we need more support to identify those specific areas of focus (and) prioritization that really targets the unique needs of our students," said Ignacio Ruiz, assistant superintendent of the district's ELL division.
"It's about our students and what they need," he said.
Since joining the district in June, Ruiz and his staff have held dozens of focus groups and work sessions, visited 560 classrooms and shadowed about 50 ELLs to see what they experienced during a typical school day. They also hosted a series of town halls in November that led directly to the ELL master plan, which emphasizes support for teachers and a districtwide, multiyear effort to increase choice for families.
According to a draft of the plan, available publicly at ell.ccsd.net, every school will adopt one of three models to improve academic language and content management for all students, offer dual language programs for fluent-English and ELL students to become bilingual and biliterate, or provide intense intervention for "newcomer" ELLs who have less than two years of instruction in U.S. schools.
About 45 percent of ELLs in the district are considered newcomers now. Support for that group could include before- or after-school sessions and Saturday classes.
The master plan also outlines a strategy to recruit and retain high-quality ELL teachers, strengthen family engagement and address chronic absenteeism among ELLs. About 34 percent of ELLs miss 10 days or more in high school, compared with a chronic absenteeism rate of 27 percent for non-ELLs.
The master plan's implementation is expected to take three to five years. District officials soon will establish performance targets, such as graduation rates and college-level course enrollment, to measure the plan's impact and effectiveness. An oversight committee also will review the plan's progress periodically and report to district leaders twice a year.
During a town hall meeting Wednesday at Valley High School, former Clark County School Board member and Latino community activist Jose Solorio offered cautious praise for the ELL master plan.
"This is pretty ambitious," Solorio said.
"Our Clark County School District is failing our English language learners, no matter how you put it," he added. "With a graduation rate of 26 percent, that's failing on a major level. This plan, though, I think offers an opportunity for the school district to start to do things different, to start to address how we can become successful."
Contact Neal Morton at nmorton@reviewjournal.com or 702-383-0279. Find him on Twitter: @nealtmorton.