Open forums help Nevada college students express post-election anxieties
November 11, 2016 - 7:14 pm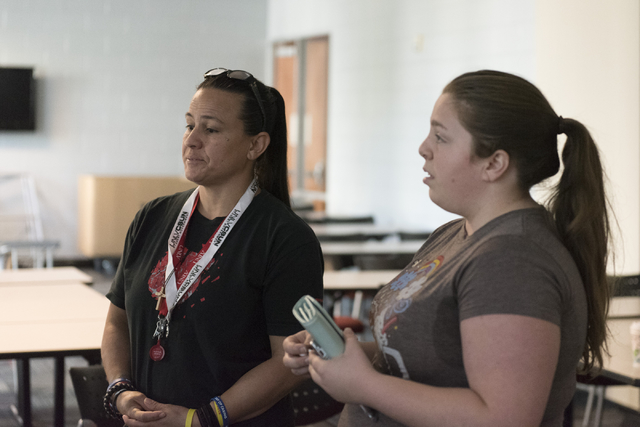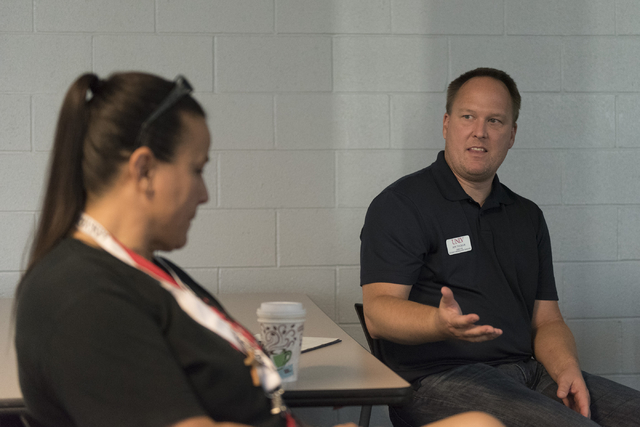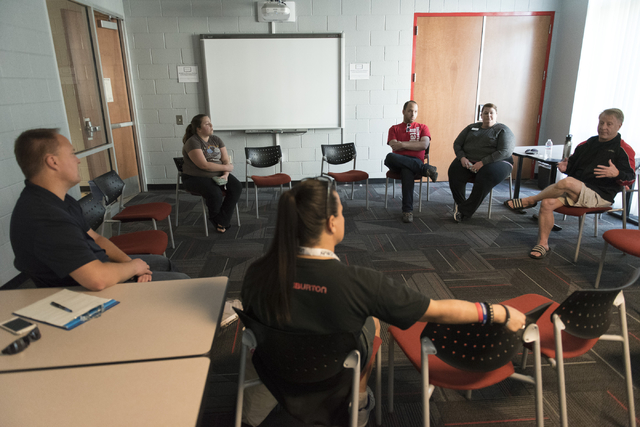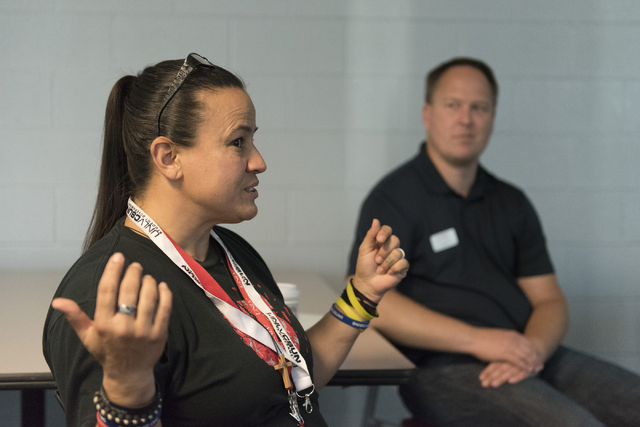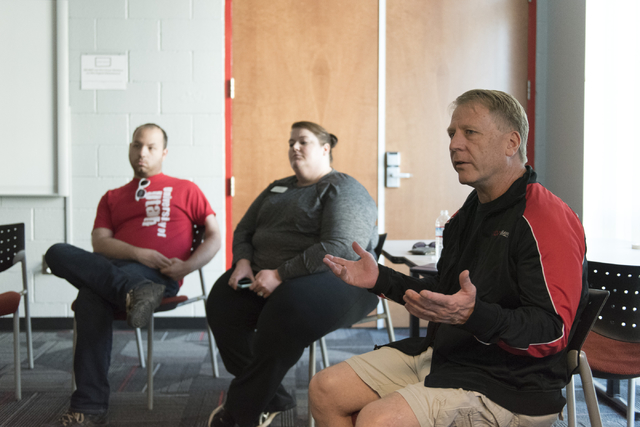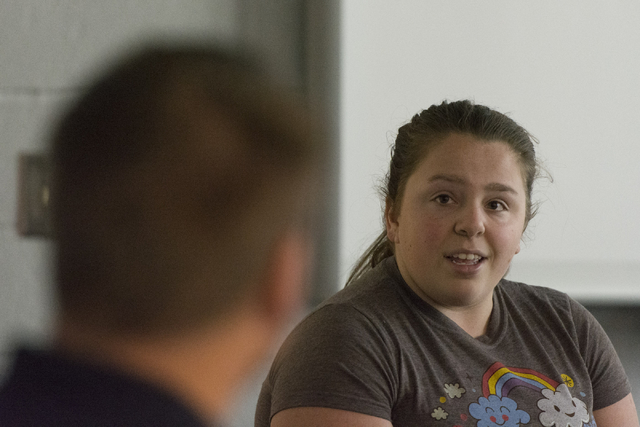 Students across several Nevada college campuses have expressed anxieties and fears concerning the outcome of the presidential election, so much so that several open forums and "safe spaces" have been organized in the past few days.
At UNLV, two forums on Thursday, with one attracting about 50 students, and one Friday that drew only two students, gave those who attended a chance to express their views. Nevada State College and the College of Southern Nevada also have similar discussions planned.
"Wednesday, walking around campus, I felt this tension that wasn't there before," Sarah Knauss, a UNLV senior, said during Friday's forum.
Similar feelings were expressed in Reno, too.
University of Nevada, Reno, President Marc Johnson was prompted to write a letter to students after they aired concerns during a regularly scheduled Pizza with the President event.
"A large portion of the conversation turned to the election," Johnson said in a phone interview. "And the nature of fear because of the comments that had been made throughout the campaign — a great amount of fear."
Johnson said while he has seen fears related to different stances on policy in past presidential elections, especially with regard to human rights issues, it's never been to this "intensity."
Incidents of racial episodes have occurred at several campuses around the country, including Texas State University and San Jose State University in California.
"Our president-elect has used very derogatory and divisive terms related to people of diverse religions, races, national origins, disabilities and genders," Johnson said in his letter to students. "It is our sincere hope that these comments from leadership are not taken as license for others to denigrate anyone."
In his victory speech, president-elect Donald Trump had promised to heal the wounds of a divisive campaign and unite the country. "I pledge to every citizen of our land that I will be president for all Americans," he said, adding, "this is so important to me."
According to Johnson, Diversity Dialogue — a monthly event at UNR held Thursday — saw its largest attendance in several years.
"The purpose of the letter was to provide a sense of security to our students on campus, that a campus is a place for open dialogue and a place of respect for everyone," he said.
The letter also provided a list of campus resources "to nurture a more inclusive, diverse and safe learning environment."
The intent of Thursday's forum at UNLV — "to provide a respectful and safe space to express thoughts and feelings and connect with other peers about current events" — was advertised via campus email.
Joe Cohn, legislative and policy director for the Foundation for Individual Rights in Education, said that some people are critical of the term "safe space," when used in this manner.
"What people are criticizing is when campus administrators claim that the entire university must be free from minority viewpoints," he said. "It communicates a message that might make some students uncomfortable. Of course, there's nothing wrong with providing an open door for students to come on in and have a shoulder to lean on. We're more critical of the idea of trying to kick out minority viewpoints."
Cohn gave the analogy of someone holding President-elect Donald Trump signs at Hillary Clinton's alma mater.
"It might be insensitive to those who are sad, but it's hard to see how that's not protected speech," he said.
FIRE's mission is to defend and sustain individual rights at America's colleges and universities.
"There's obviously a lot of raw emotion coming out of this election," Cohn said. "There are people who are jubilant, distraught and everywhere in between. Schools should grapple with how political events can affect students."
Sunny Gittens, executive director for student engagement and diversity at UNLV, said a few groups on campus decided to hold the Thursday afternoon forum because of the number of students reaching out in need of someone to talk to.
Sophomore Jasmin Bryant, who attended the forum on Thursday, said she is most fearful for those who hold marginalized identities.
"I'm scared for myself, my Muslim friends, my undocumented friends, my gay friends," Bryant said. "It's very heartbreaking."
She said she felt solace in sharing her feelings at the forum, but hurt at the same time.
"In that moment it was important to voice our fears and concerns," she said. "It was a really great event. I'm really glad that there are people here who understand the gravity of the situation."
Students, faculty and staff at Nevada State College will have the opportunity to voice their concerns during a forum led by the community engagement and diversity initiatives office from 3:30 to 5 p.m. on Monday.
CSN President Dr. Michael Richards is drafting a letter that will be distributed to students, and is also working with the college's diversity office to plan roundtable discussions next week.
Contact Natalie Bruzda at nbruzda@reviewjournal.com or 702-477-3897. Follow @NatalieBruzda on Twitter.
RELATED
Donald Trump wins 2016 presidential election
Obama heartened by Trump's call for unity after election victory
Post-election bitterness may get worse, but many already begin healing process