Panel unanimously approves Clark County School District breakup plan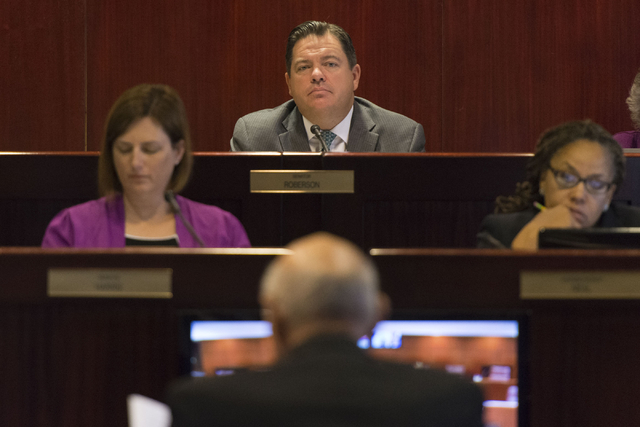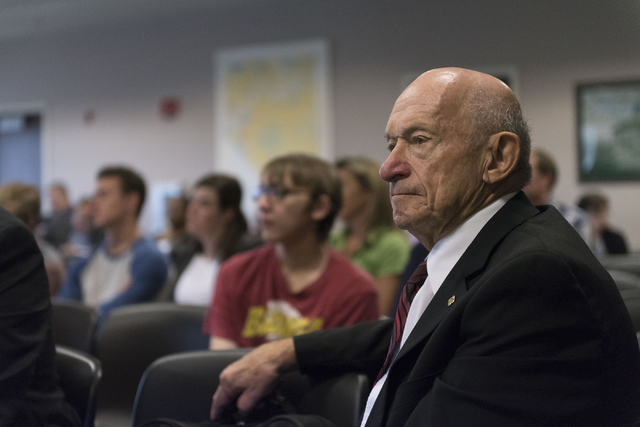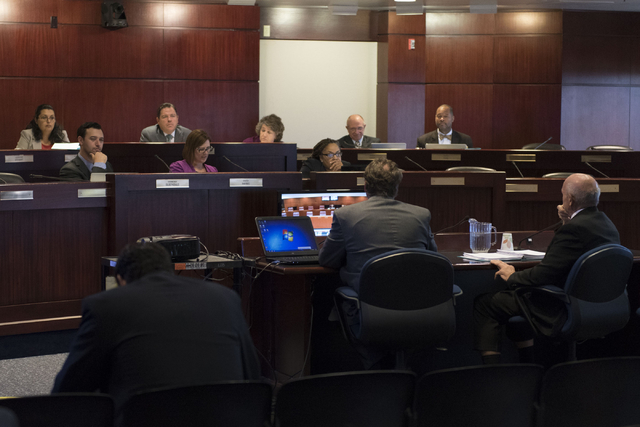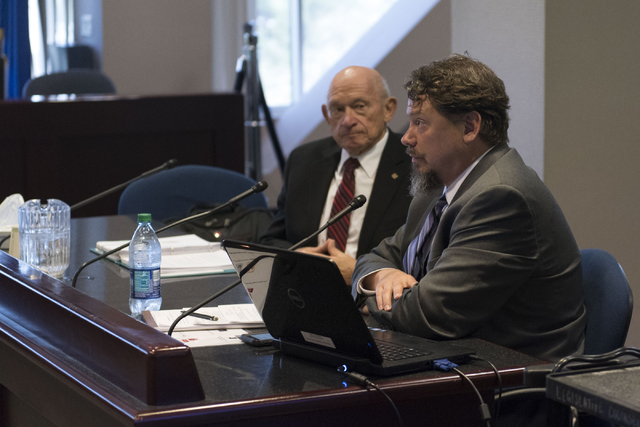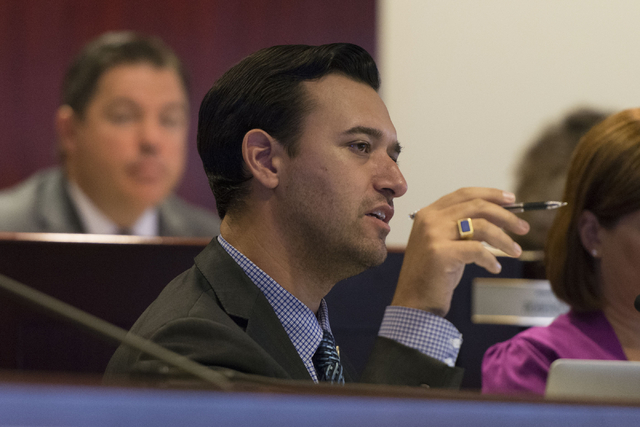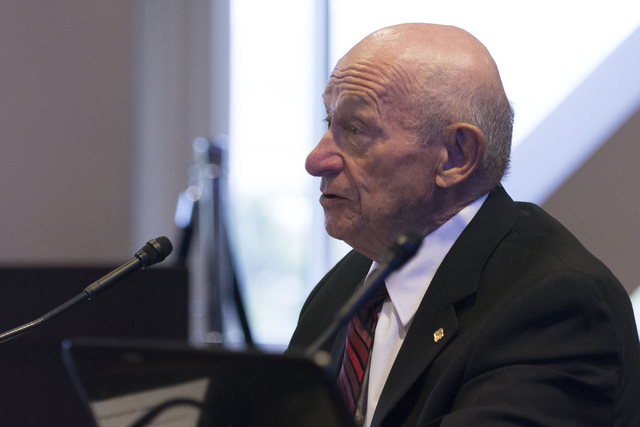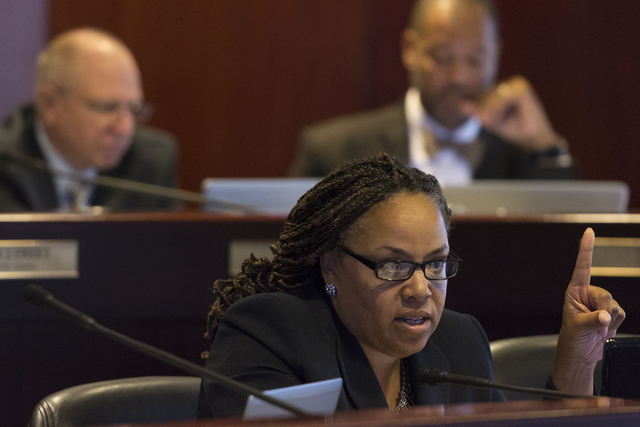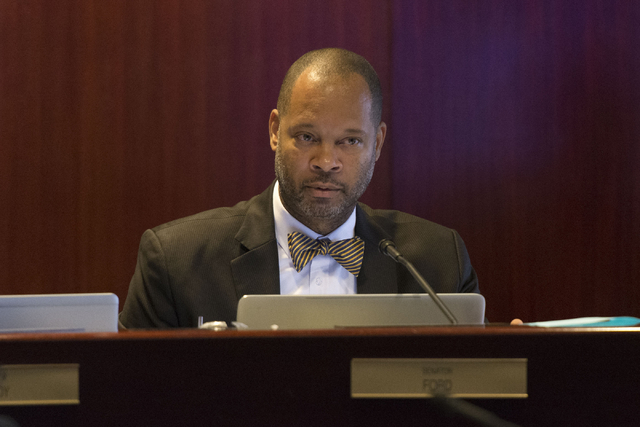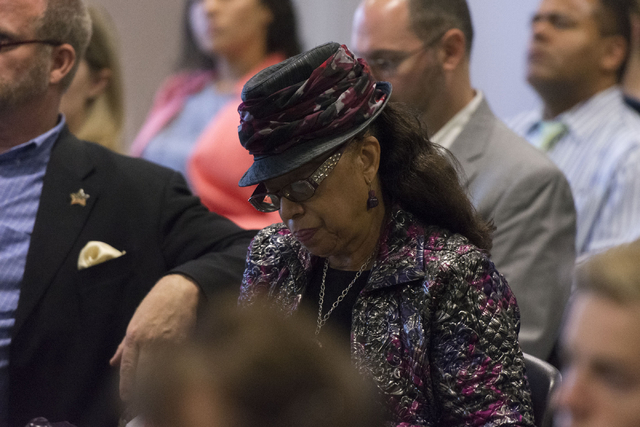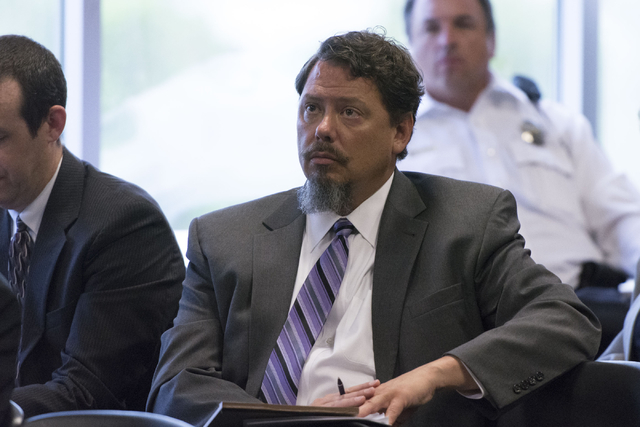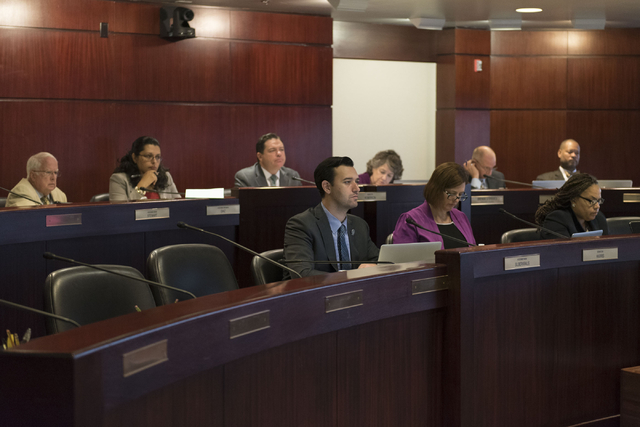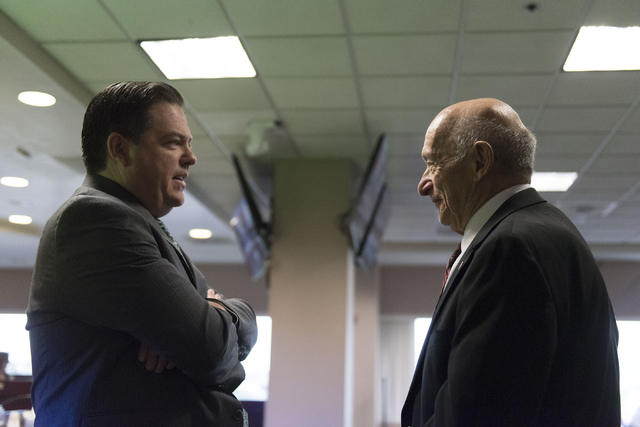 A panel of nine state lawmakers voted unanimously on Friday to approve an updated plan and draft regulations for the reorganization of the Clark County School District, the nation's fifth-largest.
The public will have a chance for input at six yet-to-be-scheduled meetings before the final plan and regulations are approved.
Superintendent Pat Skorkowsky and consultant Michael Strembitsky will spend the next few months working on the details of the plan. Skorkowsky told lawmakers at the meeting that the district has enough money to pay for the reorganization until February 2017, when the Legislature is scheduled to be in session.
For the reorganization to be a success, everyone in the district will have to learn to do things in a new way, Strembitsky said.
"It'll be the Clark County way," he said.
He and Skorkowsky will start developing plans for how to shift power away from central administration and give principals at the district's 357 schools more control over budgets and staffing. In return, schools are held to a higher level of accountability.
Skorkowsky said one of the things that makes his "hair stand on end" is thinking about how to train 357 precincts on open meetings laws.
"It brings up a great red flag for me," he said.
Strembitsky, who collects a $150,000 consulting fee to come up with a plan to overhaul the district, previously said that creating individual school precincts at every campus would rack up "considerable" costs.
On Friday, the longtime Canadian educator said he meant the costs should be considered during a five-hour meeting with lawmakers at the Grant Sawyer state offices in Las Vegas.
Strembitsky, a former superintendent of Edmonton Public Schools, said he expects operating 357 schools as independent precincts will be fiscally neutral. However, he said putting the plan in place by August 2017 will cost money.
That's one year earlier than required under Assembly Bill 394, which Gov. Brian Sandoval signed into law in 2015.
During public comments, Lisa Mayo-DeRiso, a parent of two Clark County students, urged the lawmakers to find the money to make the transition within the district's $2.2 billion budget. She said she wants the administration turned "upside down" so students and teachers have a chance to be "right-side up" for once.
Two principals shared concerns with lawmakers about having to put plans to overhaul the district in place without having a say in coming up with them. The legislators then appointed Mojave High School Principal Anthony Rael to serve on the Technical Advisory Committee for the reorganization.
State Sen. Becky Harris, who serves on the committee and the legislative panel, said the "substantive changes" lawmakers made to improve the plan and draft regulations will be on the committee website as soon as possible.
"It's a phenomenal thing when the diversity in our community comes together through representation and unites around our children," she said.
Contact Amy Nile at anile@reviewjournal.com or 702-477-3871. Find @AmyNileReports on Twitter.
RELATED
Lawmakers hear plan for massive overhaul of Clark County School District
Sandoval signs Clark County School District breakup legislation
Plan calls for breakup of Clark County School District one year earlier than originally proposed