Proposed Roseman medical school fails to get preliminary accreditation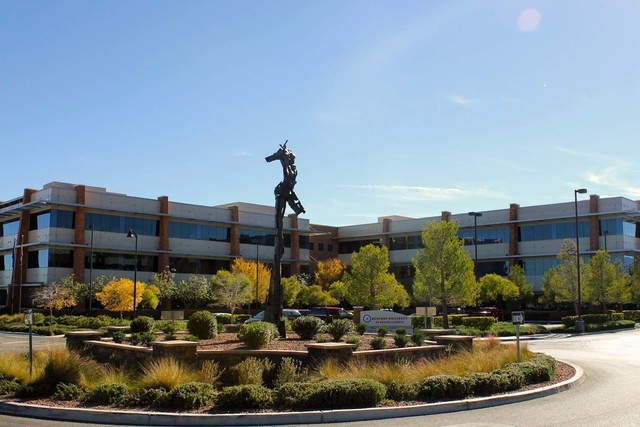 A budding Southern Nevada medical school was dealt a blow Thursday as it learned a committee declined to grant the school's request for preliminary accreditation, likely delaying the college's opening.
The Liaison Committee on Medical Education, which accredits doctor of medicine programs in the United States and Canada, broke the news to the Roseman University College of Medicine in a phone call Thursday.
The medical school is part of the private, nonprofit Roseman University of Health Sciences, which has campuses in Henderson, Summerlin and South Jordan, Utah.
"When we planned our timeline for the College of Medicine we considered contingencies in the event that our initial attempt at gaining accreditation would be withheld," medical school Founding Dean Mark A. Penn said in a news release. "Our faculty and staff did everything they needed to do to prepare the College of Medicine for the rigorous accreditation process, and today they remain committed to pursuing accreditation."
Roseman spokesman Jason Roth said it's unclear how much of a delay the news could cause in the development of the medical college. The school is awaiting a letter from the accreditation committee outlining the reasons for the rejection.
Institutions denied preliminary accreditation can choose to appeal, according to the LCME website. Rejected schools must wait a year before reapplying for accreditation.
Roth called the news a temporary setback.
Roseman had planned to welcome students in fall 2017 after submitting a comprehensive self-study in June 2015 and undergoing an accreditation site visit this February, according to the news release.
The medical school had been on track to establish itself as the first accredited M.D. school based in Southern Nevada.
Touro University Nevada, another private, nonprofit institution based in Henderson, offers a doctor of osteopathic medicine as opposed to a doctor of medicine. Recipients of either degree can become practicing physicians.
A site visit at the UNLV School of Medicine, which also plans to become an M.D.-granting institution, is scheduled for mid-July. The University of Nevada School of Medicine, based in Reno, is the only accredited M.D.-granting school in the state.
The development of two new medical schools in Southern Nevada comes amid calls for increases in available residencies and fellowships to bolster the number of practicing physicians statewide through support for graduate medical education.
Statistics suggest doctors who complete medical school and their graduate medical eduation in Nevada are more likely to practice here, said John Packham, director of health policy research at the University of Nevada School of Medicine.
Contact Pashtana Usufzy at pusufzy@reviewjournal.com or 702-380-4563. Find @pashtana_u on Twitter.