Regents approve hiring of new UNLV president
Updated July 23, 2020 - 4:00 pm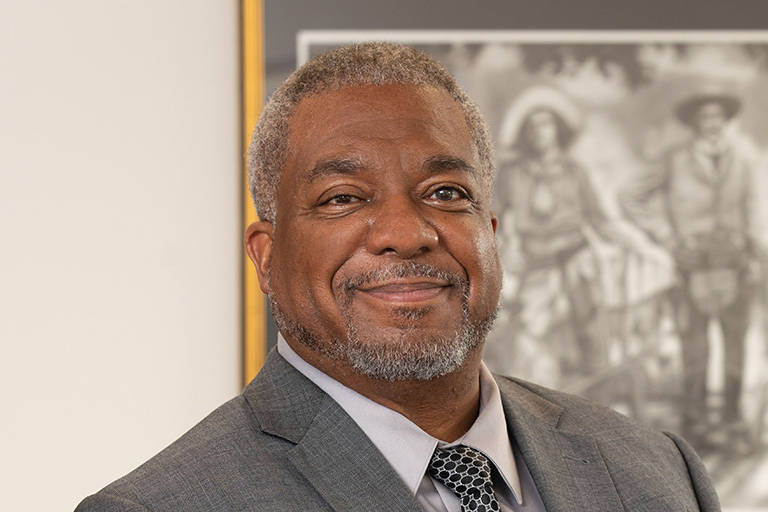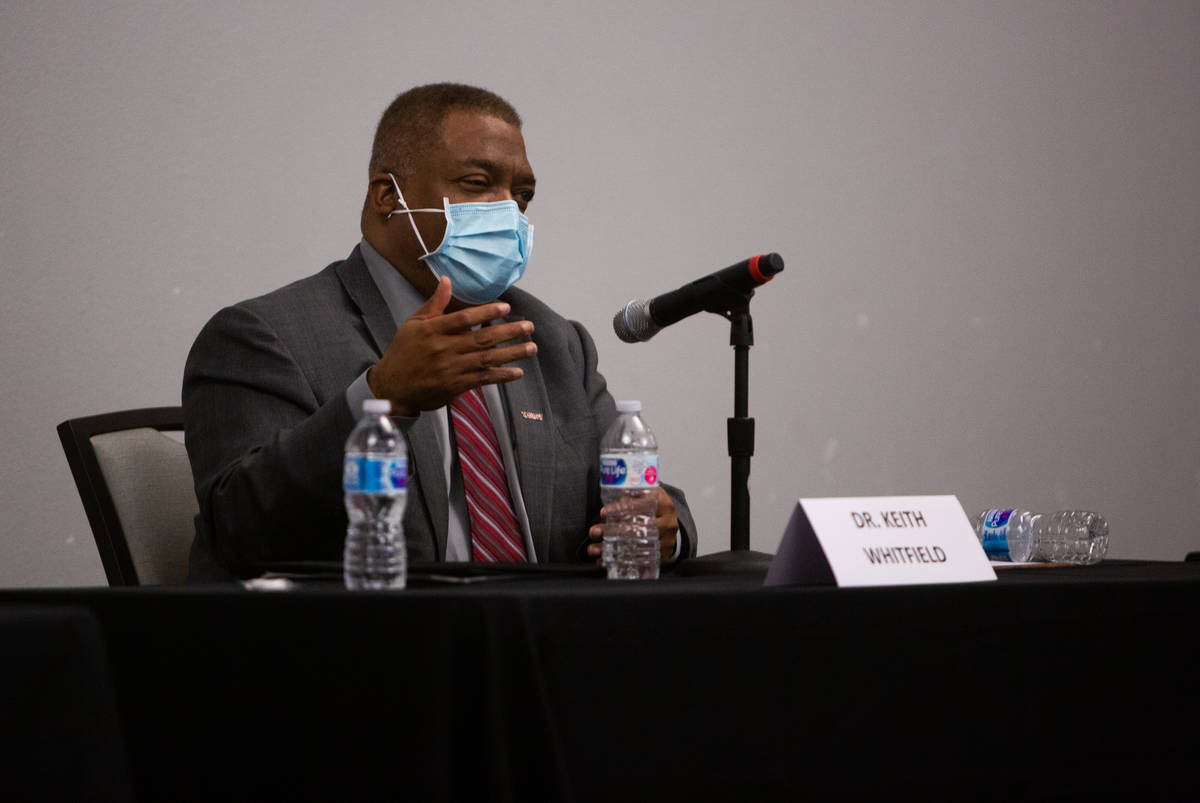 The Nevada System of Higher Education's Board of Regents on Thursday approved hiring a Michigan university administrator as UNLV's new president.
The regents followed the unanimous recommendation of a search committee that on Wednesday urged the hiring of Keith Whitfield from among four finalists.
Whitfield, 58, is currently provost, senior vice president for academic affairs and a professor of psychology at Wayne State University in Detroit. He will start his new job on Aug. 24.
"This is truly, truly an honor," Whitfield told the regents after the vote. "This is a university that I've had great respect for."
Regents approved a four-year contract with a $500,000 annual base salary for Whitfield. The contract also includes one-time moving expenses equal to one month's base salary, a $8,000 annual car allowance, an $18,000 annual housing allowance and a $5,000 annual host account.
Whitfield will be the 11th person to permanently hold the post and UNLV's first Black president, NSHE said in a Thursday news release.
He'll replace acting UNLV President Marta Meana, who has been on the job since June 2018. She announced in February that she wouldn't seek the position permanently.
Whitfield said he'll seek to ensure that the stewardship and momentum building at UNLV will continue under his tenure. And improving student success will be a big focus, he added.
Whitfield's previous job positions include vice provost for academic affairs at Duke University in North Carolina. He has authored or coauthored more than 200 publications.
"Dr. Whitfield is a highly respected educator, researcher and administrator," NSHE Chancellor Thom Reilly said in a news release. "His experience boosting student success at Wayne State University will serve UNLV well. And his knowledge and understanding of leading a diverse student population — Wayne State University's student population mirrors UNLV in terms of diversity — affords him the familiarity to tackle UNLV's unique challenges head on. I am confident Dr. Whitfield is the right person to lead the university at this time."
Whitfield is the son of a U.S. Air Force Lt. colonel, according to the news release.
He received a bachelor's degree in psychology from the College of Santa Fe, and master's and doctoral degrees in lifespan developmental psychology from Texas Tech University. He did post-doctoral work in quantitative genetics at the University of Colorado, Boulder.
The search for a new UNLV president was temporarily put on hold after Nevada college and university campuses were ordered to close in mid-March due to the COVID-19 pandemic. As a result, regents voted in April to extend Meana's contract through December.
Other finalists for the UNLV president job were Kenneth Furton, provost, executive vice president and chief operating officer at Florida International University; Chris Heavey, interim executive vice president and provost at UNLV; and Karla Leeper, executive vice president for operations at Augusta University/Augusta University Health System in Georgia.
During the meeting, the board also:
— Voted to revise a procedures and guidelines manual in order to allow for a temporary student surcharge for the upcoming school year.
Regents previously approved the surcharge in April as part of a series of budget reduction proposals.
At universities, the surcharge will be $6 per credit for undergraduate students and $8 per credit for graduate students.
At Nevada State College, students will pay a $5 per credit surcharge. Community college students will pay a $3 per credit surcharge.
The temporary student surcharge is expected to generate $10.1 million to partially offset budget reductions, NSHE Chief Financial Officer Andrew Clinger said.
— Pulled agenda items related to employee furloughs due to COVID-19 budget shortfalls. Those will be heard during an Aug. 7 special meeting.
— Heard presentations about college and university reopening plans for fall semester, but didn't take action.
Reilly told the board he's emphasizing reopening plans need to be flexible and that nothing is etched in stone at this point since the situation around COVID-19 is fluid.
"Mid-August is going to look different than it does today," he said.
Contact Julie Wootton-Greener at jgreener@reviewjournal.com or 702-387-2921. Follow @julieswootton on Twitter.