Reid says think tank at UNLV remains on track
November 18, 2017 - 10:52 pm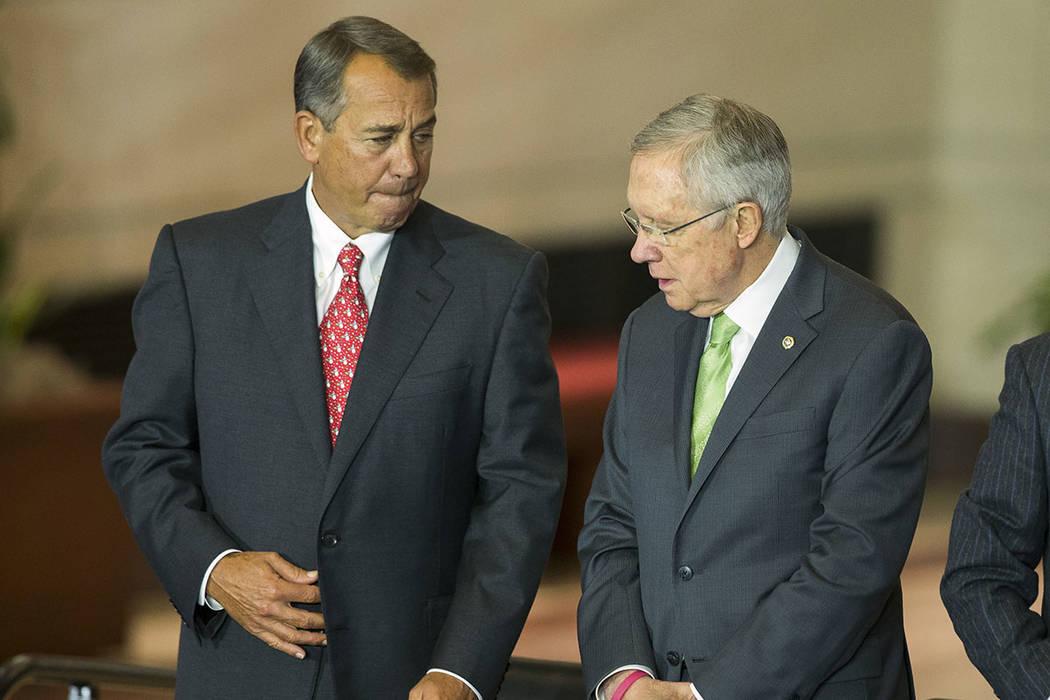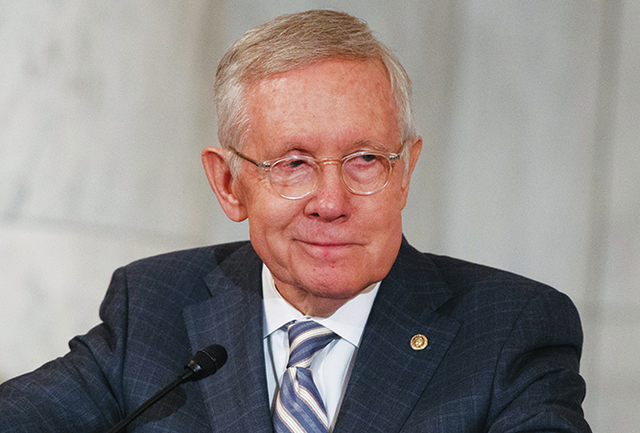 The information flow regarding a new bipartisan think tank to be housed at UNLV has been almost nonexistent, from both the university and the company funding the project, MGM Resorts International.
Former U.S. Senate Majority Leader Harry Reid, who's co-chairing the fledgling public policy institute with former House Speaker John Boehner, said work should begin early next year.
"Speaker Boehner and I are aware of how important this is to show bipartisanship," Reid said Thursday. "We're putting together now an advisory committee to help us determine what we're going to do early next year, what issues we're going to talk about. That announcement should be made soon."
The creation of the think tank led by Reid, a Democrat, and Boehner, a Republican, was announced with much fanfare in March. Two weeks ago, the university said progress on the MGM Resorts Public Policy Institute at UNLV, which MGM is funding for three years with $950,000, has stalled as it still has no advisory board.
Chris Stream, director of the school of public policy and leadership, has said the university doesn't want to get ahead of the board because it will be tasked with setting the think tank's research targets.
On Thursday, Reid said almost all of the board members have been identified, but he would not reveal their names. He said progress on forming the advisory committee was stalled by the Oct. 1 shooting, in which a gunman fired on Route 91 Harvest festival concertgoers from his suite at Mandalay Bay, an MGM Resorts property.
"I'm waiting for two more names, but it should be a good bunch of people," Reid said. "People from all over the country will be a part of this advisory committee. I've talked to most of them myself."
Reid said at least eight people will be on the board, which will meet twice a year. Some members are politicians, but Reid and Boehner also want people with experience in the public and private sectors.
Boehner was in Las Vegas about two months ago to work on the think tank, Reid said, adding that he also has had several discussions with Thom Reilly, chancellor of the Nevada System of Higher Education. Reilly was formerly the director of the Morrison Institute for Public Policy at Arizona State University.
Reid said he will "wait and see" if the think tank would be extended into a fourth year, as the first year is almost finished with little progress.
Meanwhile, the university has yet to produce any financial records related to the institute, and Stream has said that none of the funding from MGM has been spent.
Reid is pleased with the financial support from the corporation but said he and Boehner will not have someone telling them what to do.
"It's going to be the Reid-Boehner institute," he said.
Contact Natalie Bruzda at nbruzda@reviewjournal.com or 702-477-3897. Follow @NatalieBruzda on Twitter.