Rosen bill aims to increase hiring of student veterans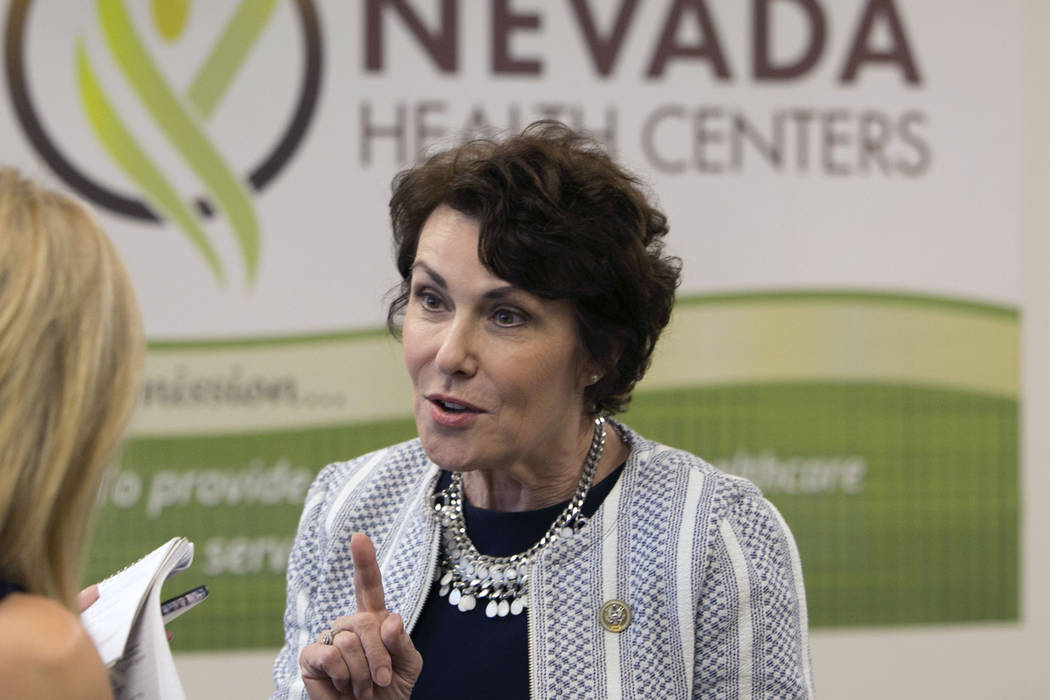 U.S. Rep. Jacky Rosen on Monday introduced a bill that would expand the existing Work Opportunity Tax Credit to ensure that all student veterans using their GI Bill benefits can take advantage of paid internships or part-time work while in school.
"This bipartisan plan will help incentivize businesses to hire student veterans, giving them the opportunity to advance their careers while continuing the transition back into civilian life," Rosen, a Nevada Democrat, said Tuesday in a statement.
The bill, also sponsored by U.S. Rep Leonard Lance, R-N.J., would provide a credit to employers who hire veterans using their GI Bill benefits equal to 40 percent of the first $6,000 in first-year wages paid to the veteran. Under current law, employers can only receive this credit for hiring veterans who have a service-connected disability or are unemployed for more than four weeks.
The Hire Student Veterans Act would also lower the required amount of hours worked in order to qualify for the tax credit from 400 hours to 120 hours.
Rosen developed the bill following a roundtable discussion that she hosted in May in Henderson. At the time, Ross Bryant, director of the UNLV Military and Veterans Services Center, suggested that it would be helpful if employers had federal incentive to hire more student veterans.
The number of veterans enrolled at UNLV has grown from 300 in 2009 to 1,800 today, and 60 percent are married with children, Bryant said.
"Because of that, that results in them trying to go to school full-time, and also trying to work full time and provide for their family," he said. A veteran who is studying accounting, for example, would benefit more from a paid internship in an accounting firm as opposed to working as a casino security guard, Bryant said.
"There's nothing wrong with that, but I'm not working in my field," he said. "Down at our level, where we're at on the front lines, it's a great tool for us to get HR managers energized to hire more and more veterans in their field."
Rosen and Lance will circulate the bill for additional co-sponsors, including other members of the bipartisan Problem Solvers Caucus.
Contact Natalie Bruzda at nbruzda@reviewjournal.com or 702-477-3897. Follow @NatalieBruzda on Twitter.