School board president tells older schools to chill out as air conditioning systems fail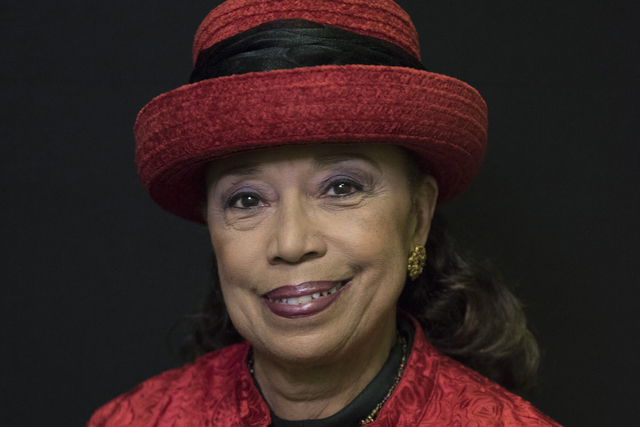 The Clark County School Board president shocked residents of West Las Vegas this week when she suggested faulty air conditioning systems are a fact of life at older schools.
District C Trustee Linda Young faces five challengers in a primary election this month and, during a candidate forum late Tuesday, responded to a question from a Kelly Elementary School teacher who complained about the campus chiller breaking down — again — earlier that afternoon.
As Tuesday's temperatures approached triple digits, the backup portable chiller that was being used after the main chiller malfunctioned, also broke. Students were not transferred to another campus, and a contractor fixed the chiller overnight.
The chiller at Desert Pines High School also temporarily broke down on Tuesday.
"Unfortunately, this is not really uncommon," Young said at the forum, as audience members gasped in a crowded meeting room at the West Las Vegas Library.
"I have older schools (in my district) that break down in the summer and in the winter and how do students learn when it's hot?" she added. "We are working toward improving that, but when you have older buildings that's 40, 50, 60 years old, at a certain point things break down."
Built in 1960, Kelly Elementary is slated for a $1.4 million HVAC replacement in 2019 as part of the Clark County School District's construction plan for the next decade. The plan prioritizes building schools to relieve overcrowded classrooms for the first five years, with a greater emphasis on renovating and repairing older schools starting in 2019.
Technology and major equipment replacements, like Kelly's, represent $450 million, or 11 percent, of the $4.1 billion construction plan.
Separate from that plan, the district also has a preventative maintenance budget of $49 million for the 2016-17 school year, which covers day-to-day work orders.
Before the recession, the maintenance budget at one point reached $60 million. District officials last year cut that budget to pay for a lucrative new contract for teachers but restored $1 million for 2016-17.
At the Tuesday forum, Young's primary opponent in this month's election proposed looking outside the district for more money to afford maintenance projects.
Adam Johnson, a local director for Teach for America, guides its partnership efforts in Southern Nevada. He said district leaders cannot accept a limited amount of money as a solution to broken chillers.
"The problem is the kids are still hot. They can't learn in hot classrooms," Johnson said. "So how do we as trustees go out to national funding sources and say, 'You know what, we need x more millions of dollars. How can you help invest in us?'"
Contact Neal Morton at nmorton@reviewjournal.com or 702-383-0279. Find him on Twitter: @nealtmorton