Shooting survivors, activists in Las Vegas on Road to Change tour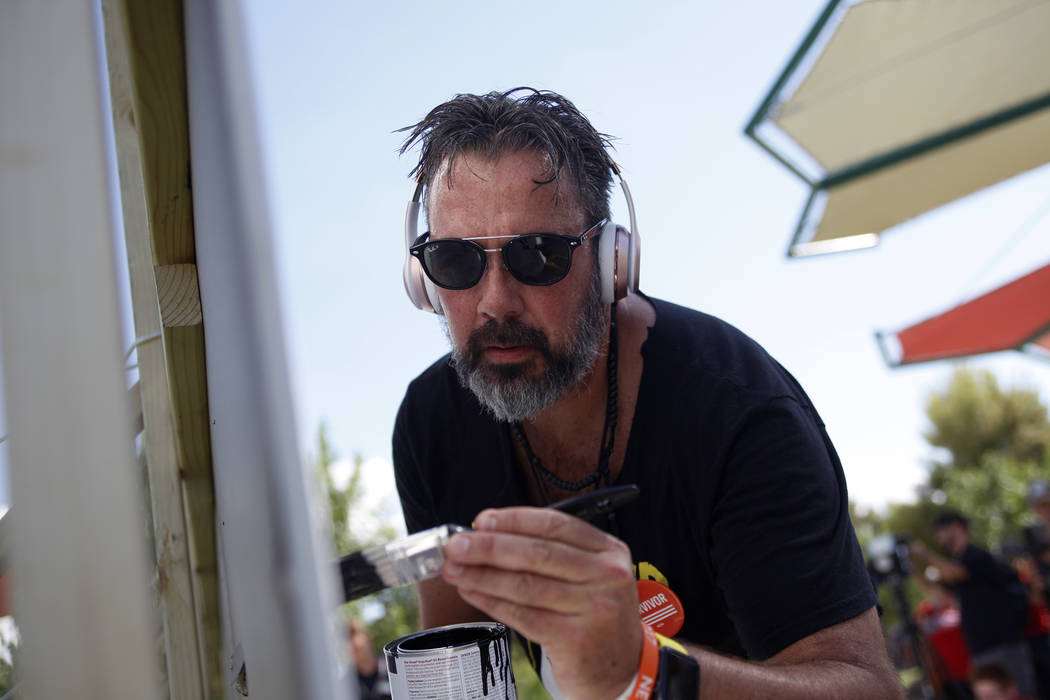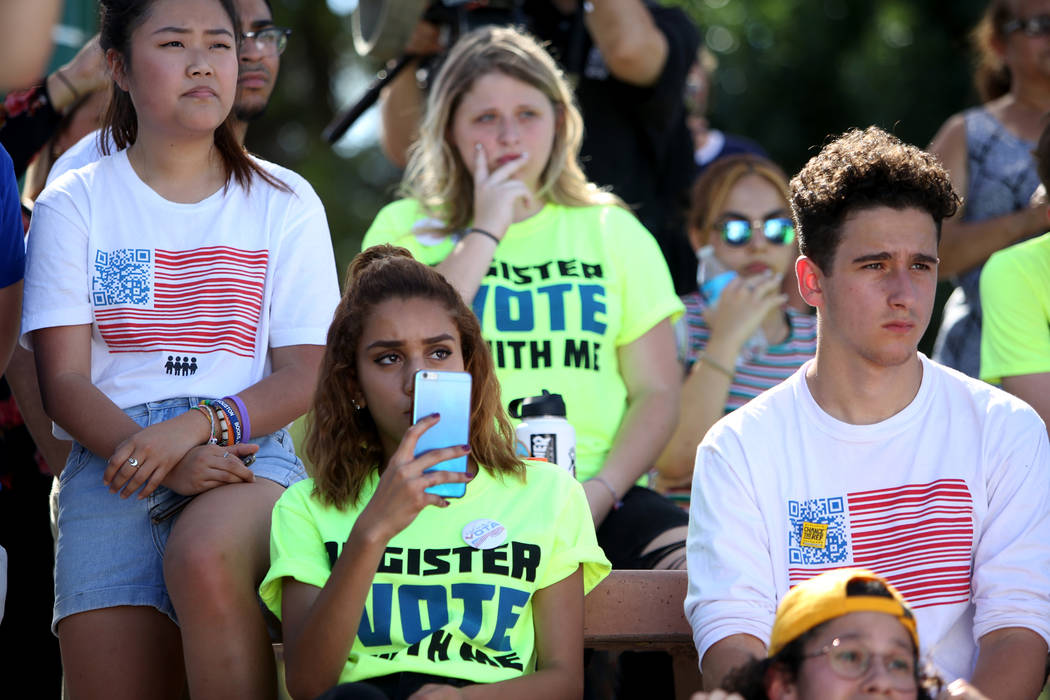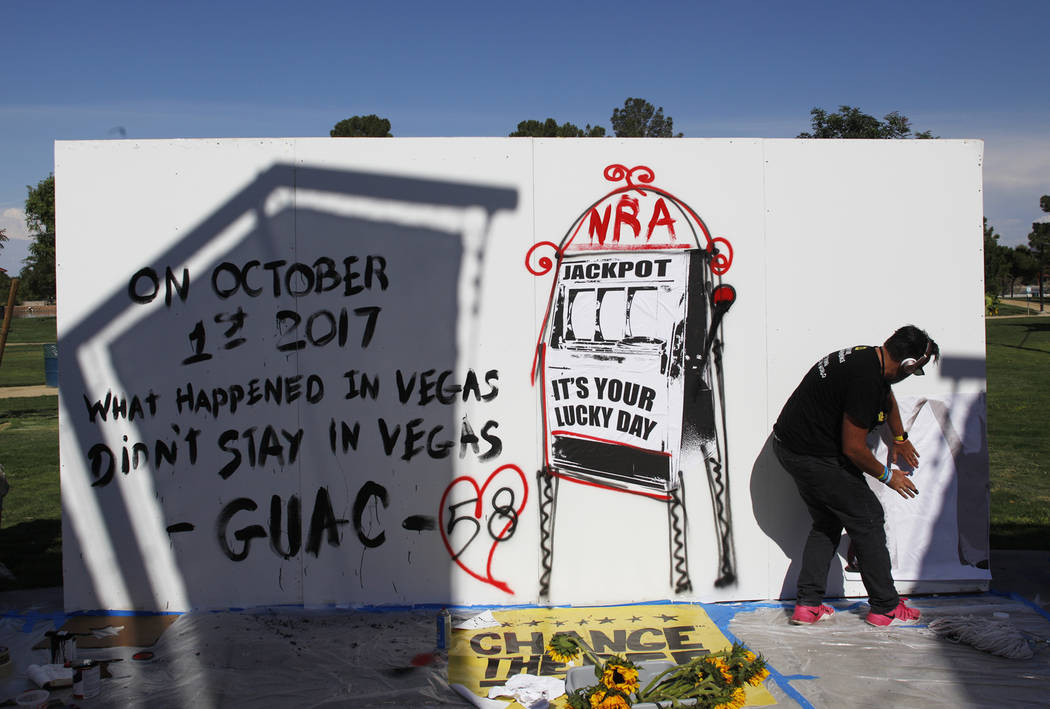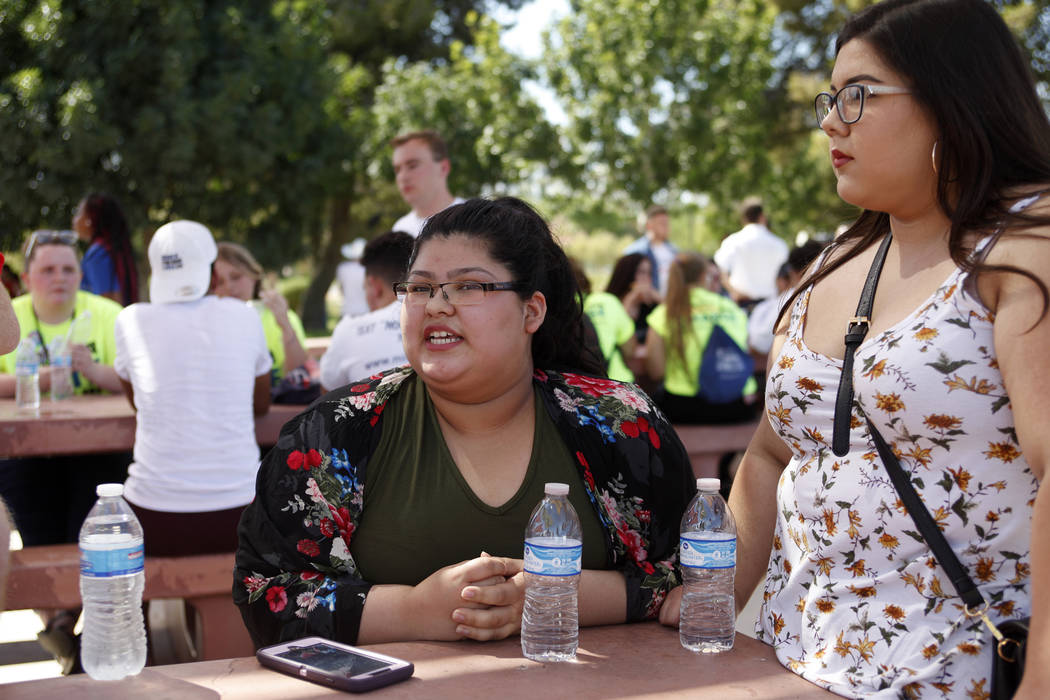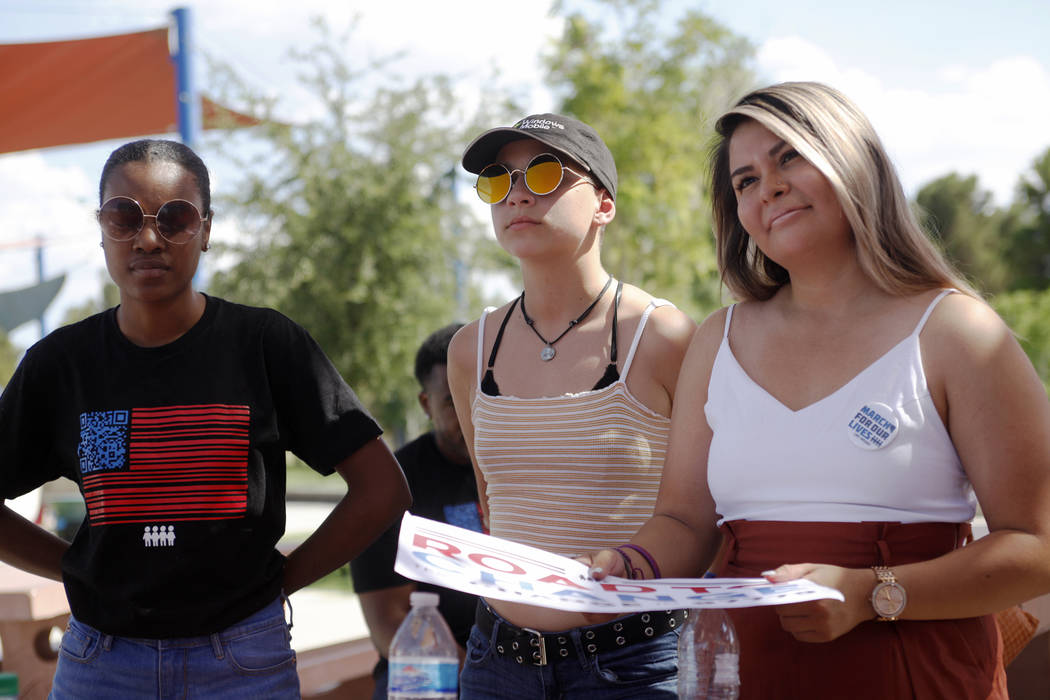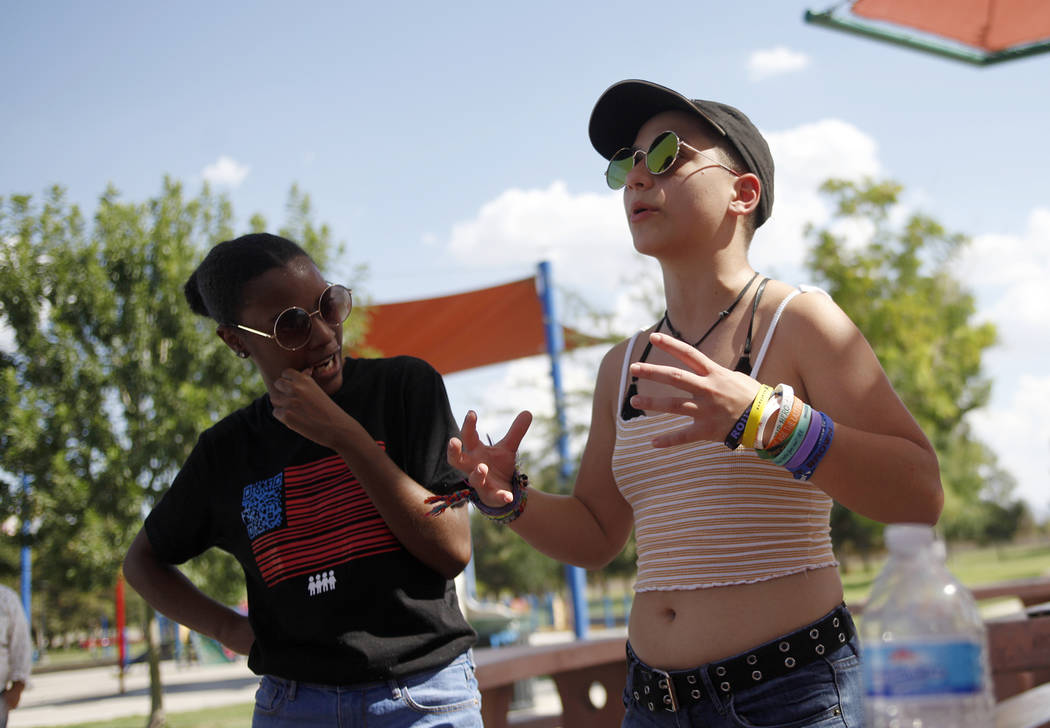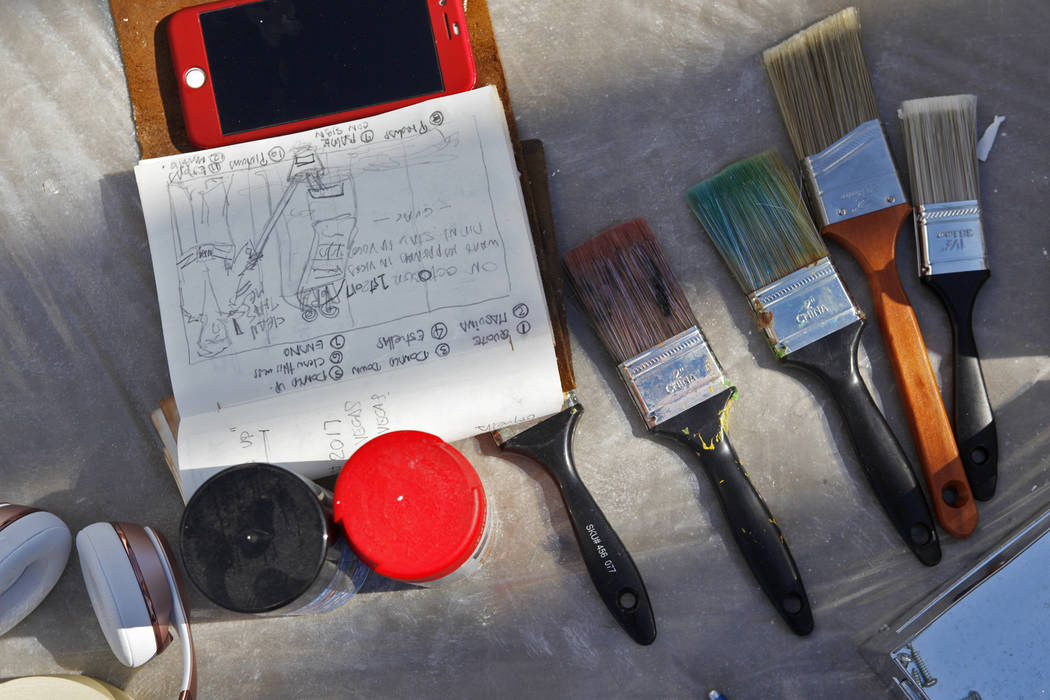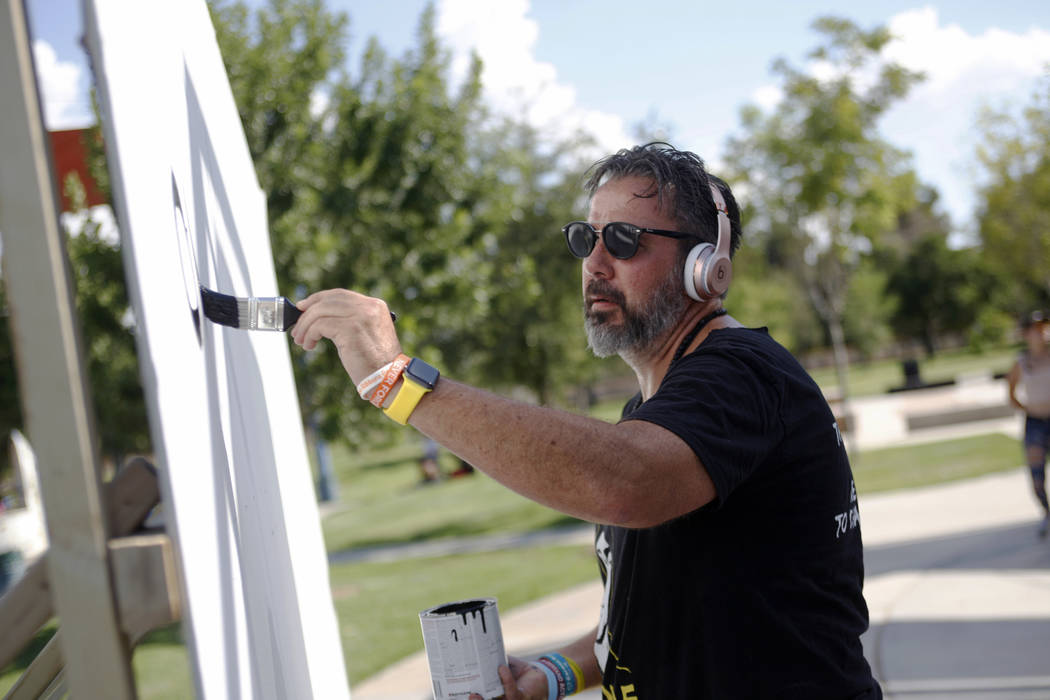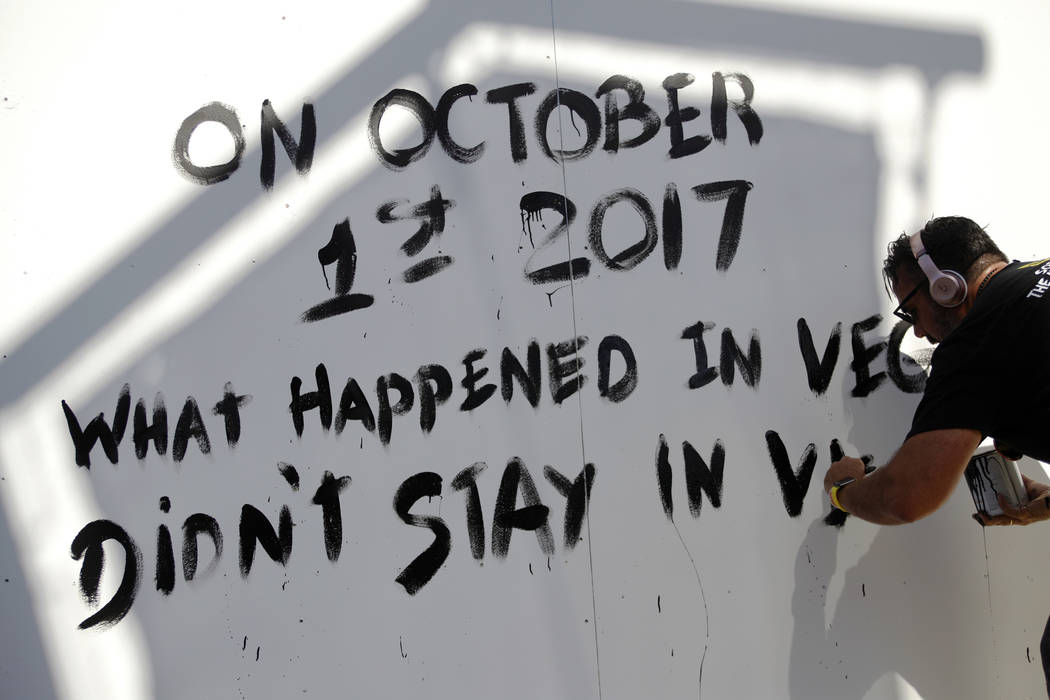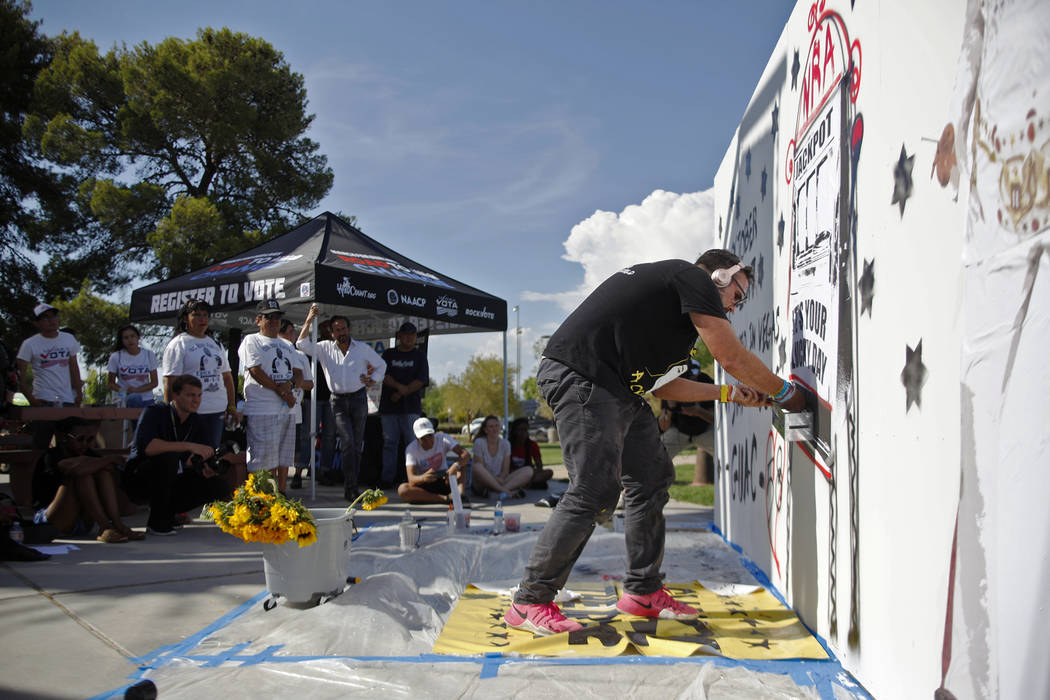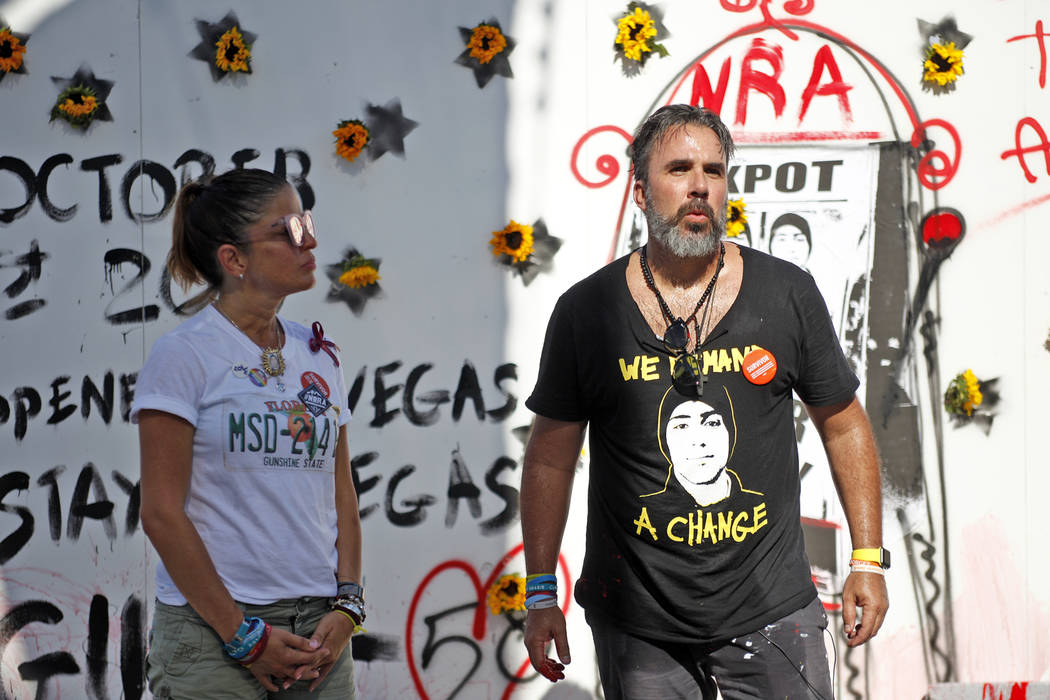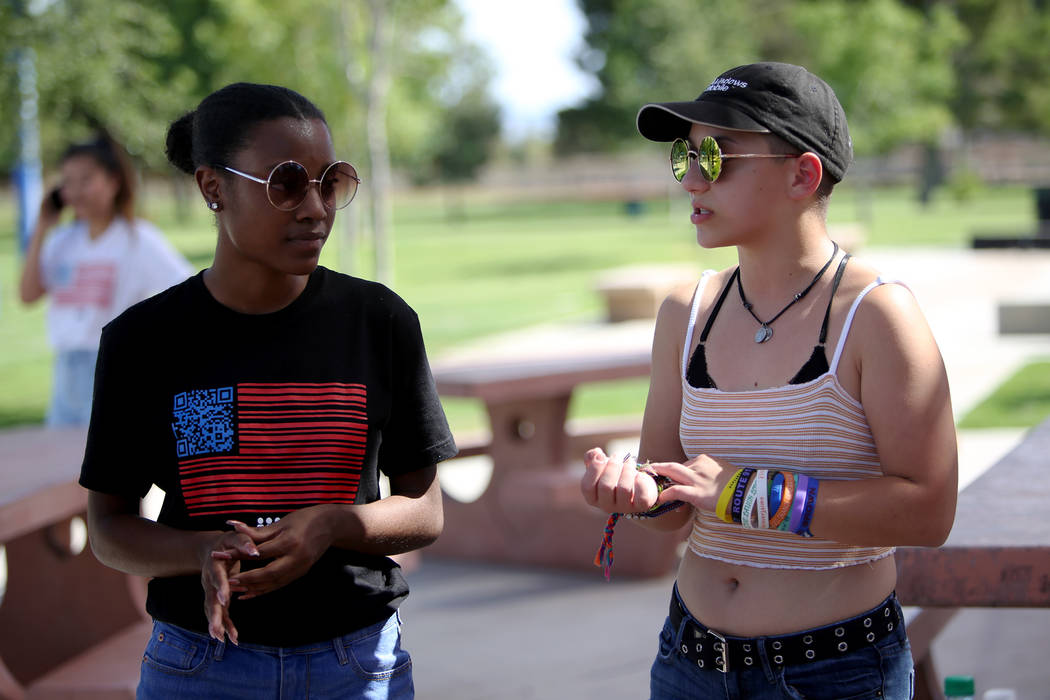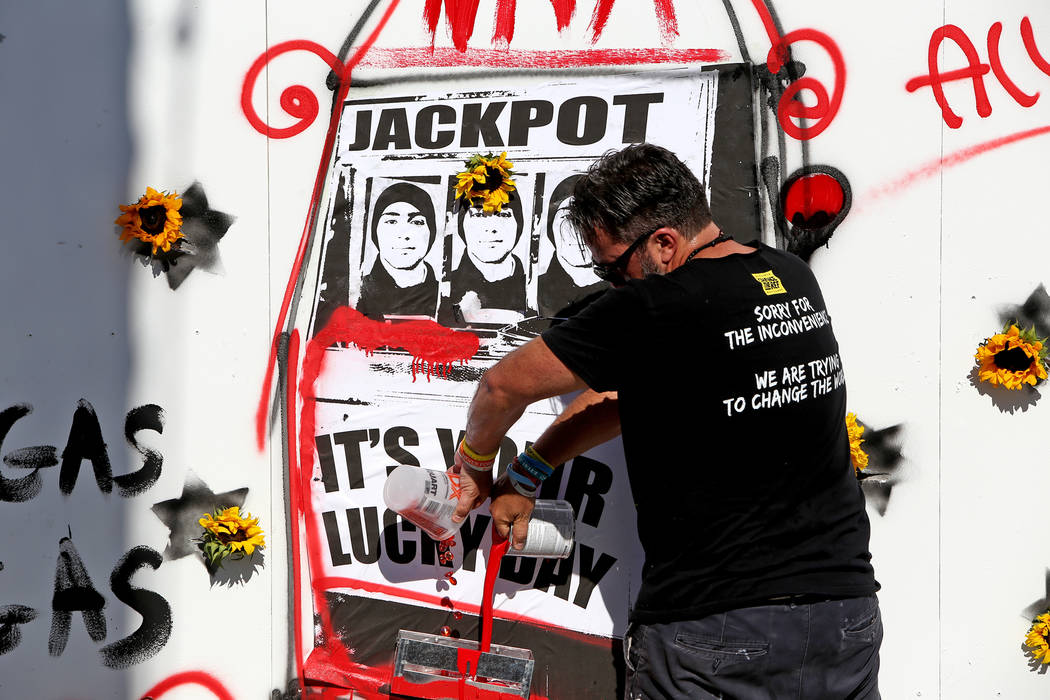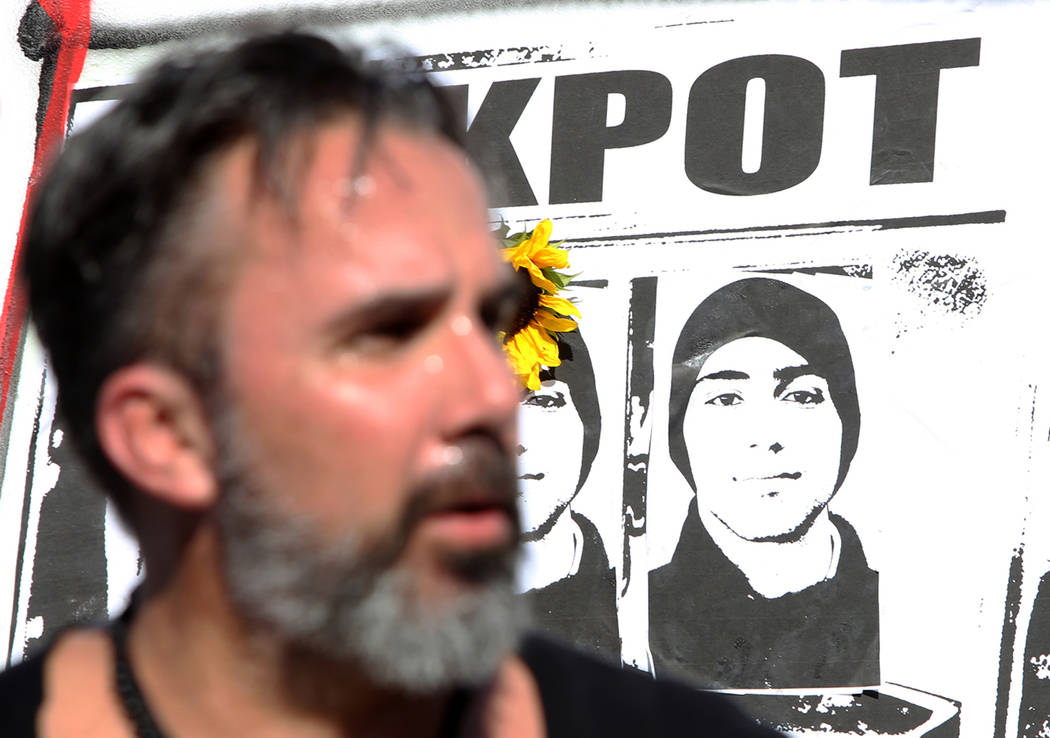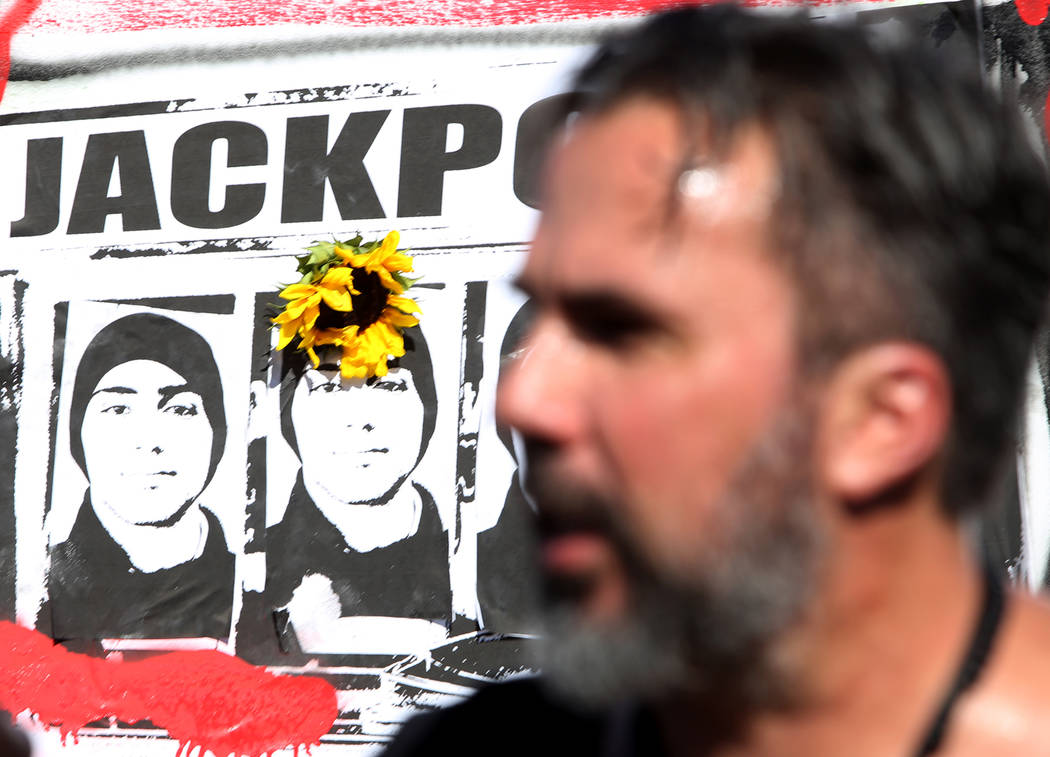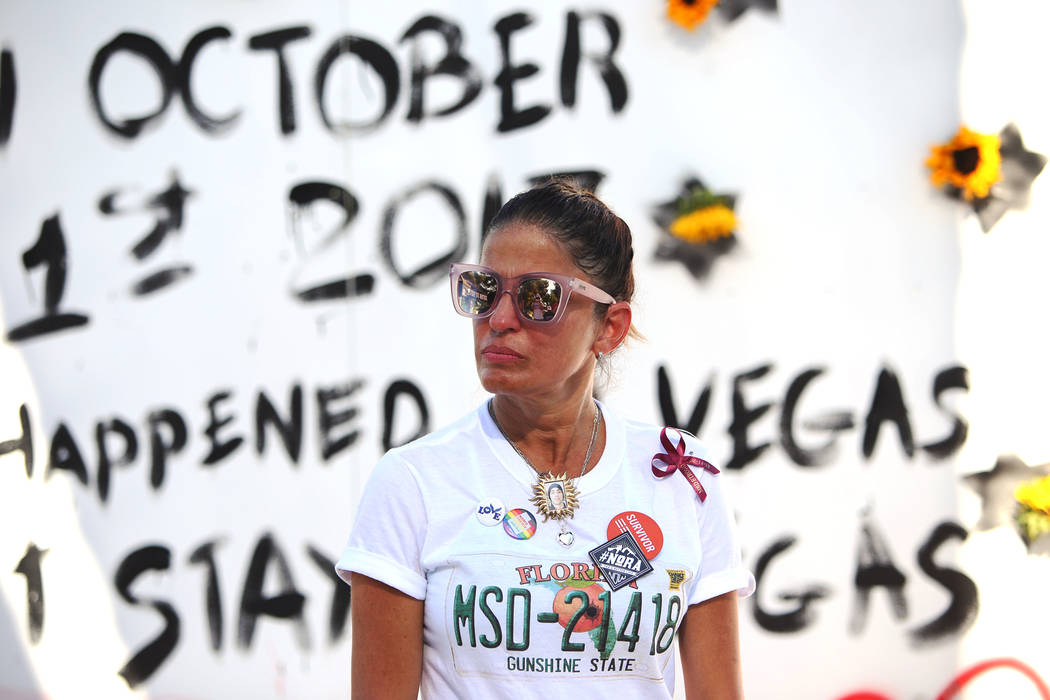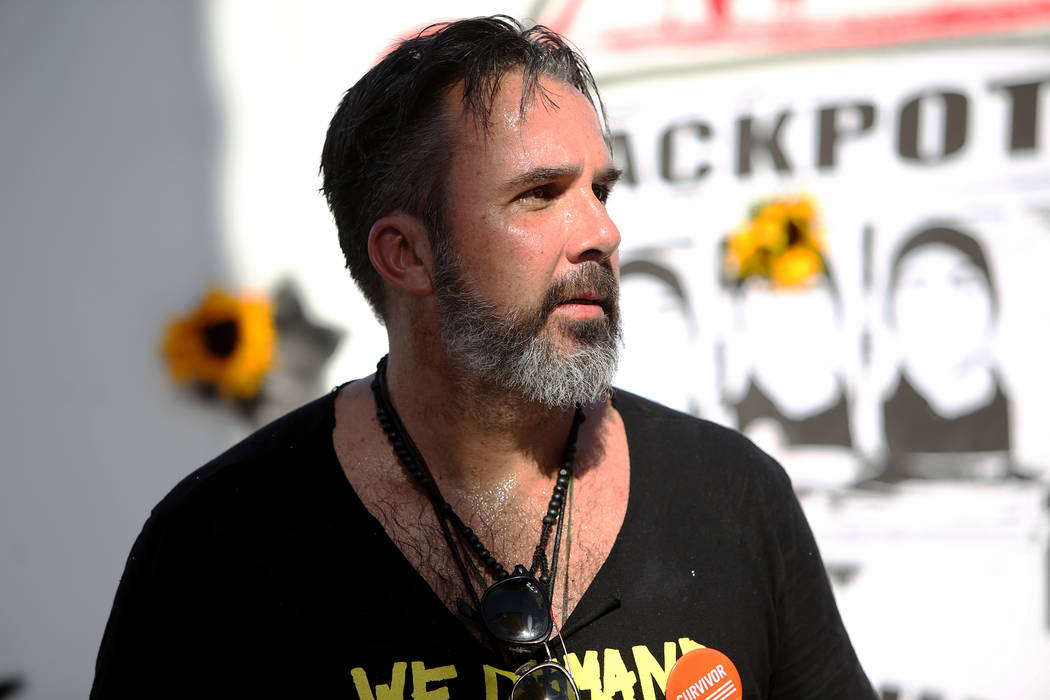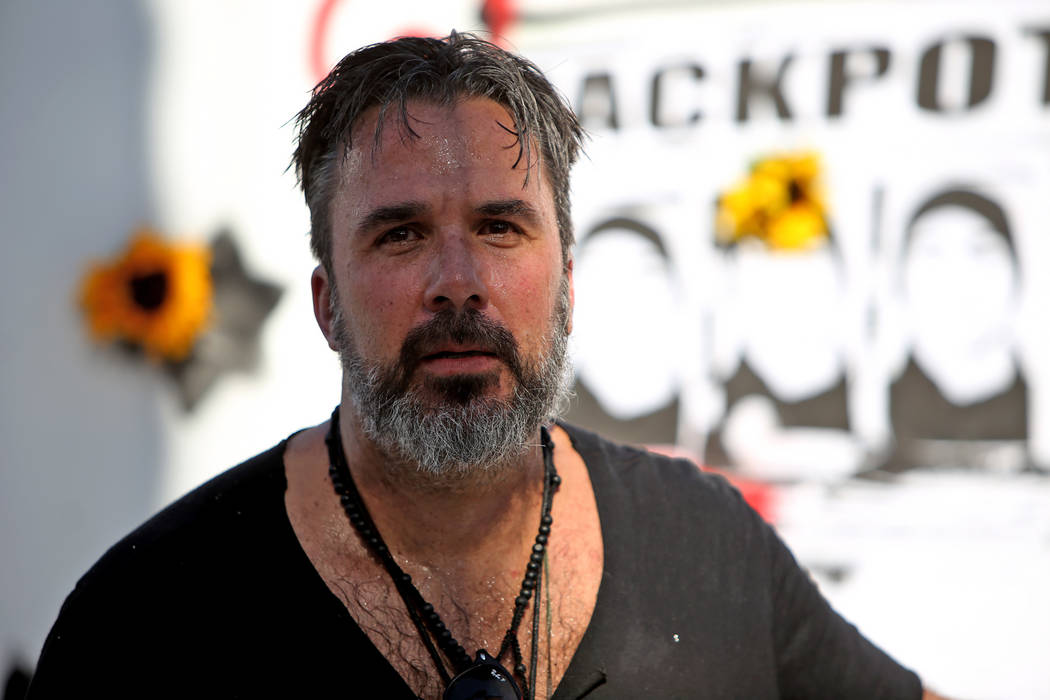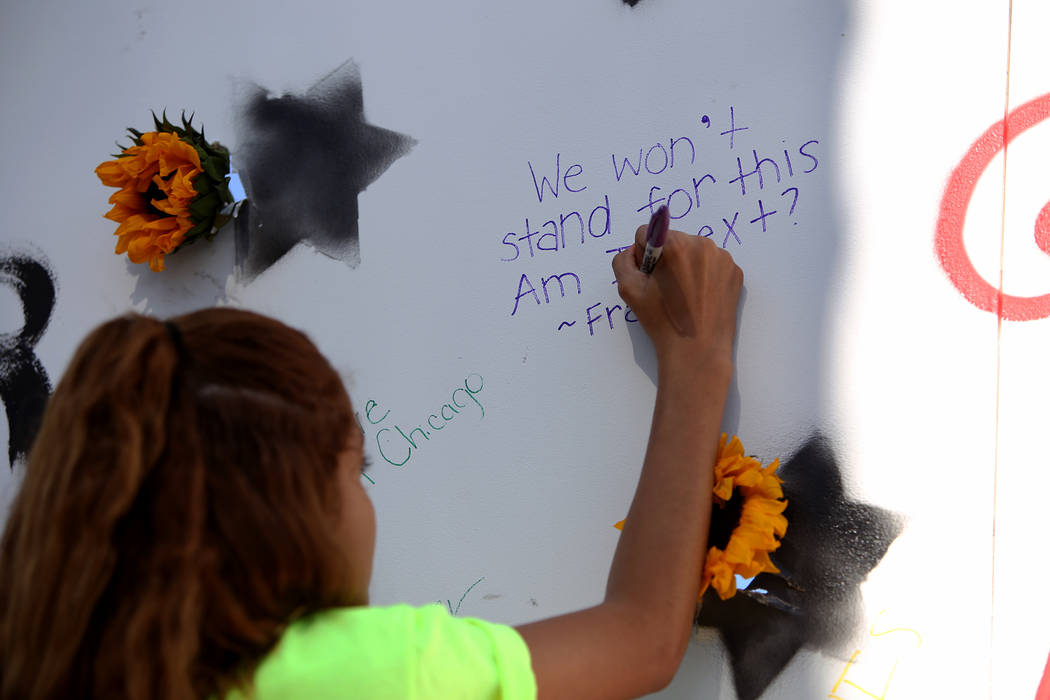 Ariel Hobbs said she became acutely aware of gun violence in 2012, after the shooting at Sandy Hook Elementary School.
She was 14 at the time, living in Houston — 1,700 miles from the Newtown, Connecticut, school where a gunman shot 26 people — and her father was an elementary schoolteacher. The shooting prompted conversation among her family. What would her father do if this happened in his school? What would he do if it happened to his children?
"I thought, 'Why do I have to sit down and take it,'" she said.
At 20, Hobbs, a student at the University of Houston, has found ways to take action. After the Valentine's Day shooting at Marjory Stoneman Douglas High School in Parkland, Florida, she began organizing with fellow students, participating in a nationwide walkout in March.
She and other student-activists have spent the summer visiting dozens of cities across the country, encouraging young voters get involved as part of the March for Our Lives: Road to Change tour.
"Every day shootings are everyday problems, and it's time we start acting like it," said 18-year-old David Hogg, a survivor of the Parkland shooting and organizer of March for Our Lives, which is pushing for stricter gun-control laws nationwide.
On Monday, Hogg, Hobbs and survivors of the Parkland shooting visited Las Vegas and held events at Sunset Park and Sierra Vista High School.
One of the goals, said 18-year-old Parkland shooting survivor Emma Gonzalez, is to have huge voter turnout in the November midterm elections. Those elected, she said, hopefully can start making changes.
Panelists at the town hall at Sierra Vista told hundreds of attendees that "voting is the first step."
"But once they're in office, you have to make loud and clear what you want, what your family wants, what your friends and you community want," said panelist Jonah Goldman, an 18-year-old Las Vegas resident who recently graduated from Northwest Career and Technical Academy. "You need to be staying up to date on what they're voting on and what they're passing."
Prior to the town hall, organizers held a smaller event at Sunset Park, where students met with local activists. Manuel Oliver, father of Joaquin "Guac" Oliver, a 17-year-old killed in the Parkland shooting, painted a mural in honor of his son at the park. The mural, critical of the National Rifle Association and President Donald Trump, doesn't yet have a permanent home in Las Vegas.
"It's not been an easy path to turn our son's death into what we do, but it's work," he said. "What happened to Joaquin shouldn't happen to anyone."
Prior to arriving in Nevada, student-activists have criticized politicians, including Republican U.S. Sen. Dean Heller, on Twitter for taking campaign contributions from the NRA.
Heller spokesman Keith Schipper released a statement saying that the senator "has successfully helped passed into law legislation to bolster security in Nevada's schools and provide training for teachers, students, and personnel to identify potential acts of violence. He also worked to pass into law his bipartisan bill—the Fix NICS Act—that aims to strengthen our nation's federal background check system."
The students also criticized Nevada Attorney General Adam Laxalt, the Republican candidate for governor. Laxalt's office issued an opinion in 2016 that a new gun background check law, approved by Nevada voters that year, was unenforceable by his office and that the issue would have to be taken up by the FBI.
"Just as I have done with Nevada's sexual assault kit backlog, elder abuse crisis and opioid epidemic, I was heartened to lead law enforcement and others to identify concrete common sense solutions to Nevada's existing public safety issues," Laxalt said in a statement. "I am confident that if Nevada takes the steps outlined in my comprehensive School Safety Report, including investing in technology enhancements to our existing background check system and equipping school buildings with modern safety features, our schools and children will be safer."
Contact Meghin Delaney at 702-383-0281 or mdelaney@reviewjournal.com. Follow @MeghinDelaney on Twitter.
Upcoming tour dates:
The Road to Change tour will continue visiting cities across the country this summer. Upcoming stops include:
Tuesday, July 17: Palmdale, California
Wednesday, July 18: Los Angeles, California
Thursday, July 19: Los Angeles, California
Friday, July 20: Los Angeles, California
Saturday, July 21: Orange County, California
Sunday, July 22: Oakland, California
Saturday, July 28: Tallahassee, Florida
Sunday, July 29: Atlanta, Georgia
Monday, July 30: Roswell/Sandy Springs, Georgia
Tuesday, July 31: Charleston, South Carolina
Wednesday, August 1: Greensboro, North Carolina
Thursday, August 2: Blacksburg, Virginia
Friday, August 3: Charlottesville, Virginia and Harrisonburg, Virginia
Saturday, August 4: Fairfax, Virginia
Sunday, August 5: Washington, DC and Baltimore, Maryland
Tuesday, August 7: Philadelphia, Pennsylvania and Chester, Pennsylvania
Wednesday, August 8: Pennridge, Pennsylvania
Thursday, August 9: Morristown, New Jersey
Friday, August 10: New York, New York
Saturday, August 11: Queens, New York
Sunday, August 12: Newtown, Connecticut