'Still standing': Historic Westside School celebrates 100 years
Updated September 28, 2023 - 7:16 pm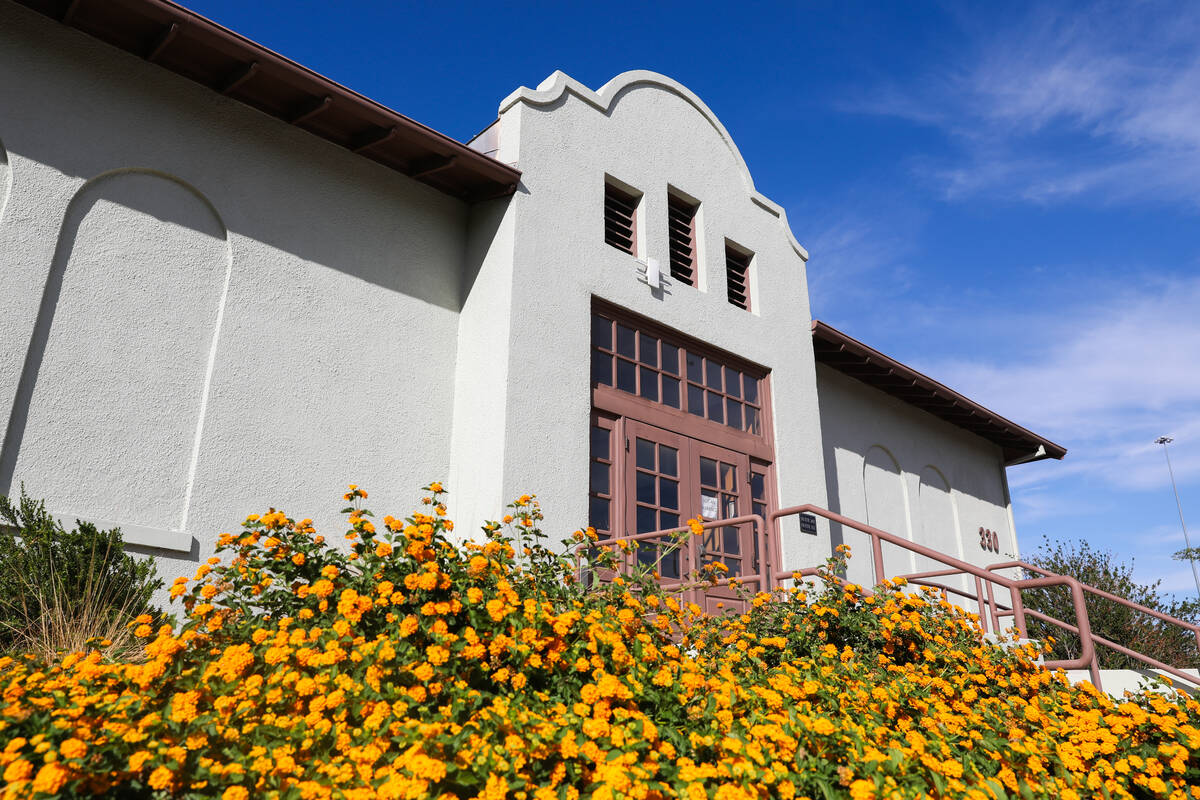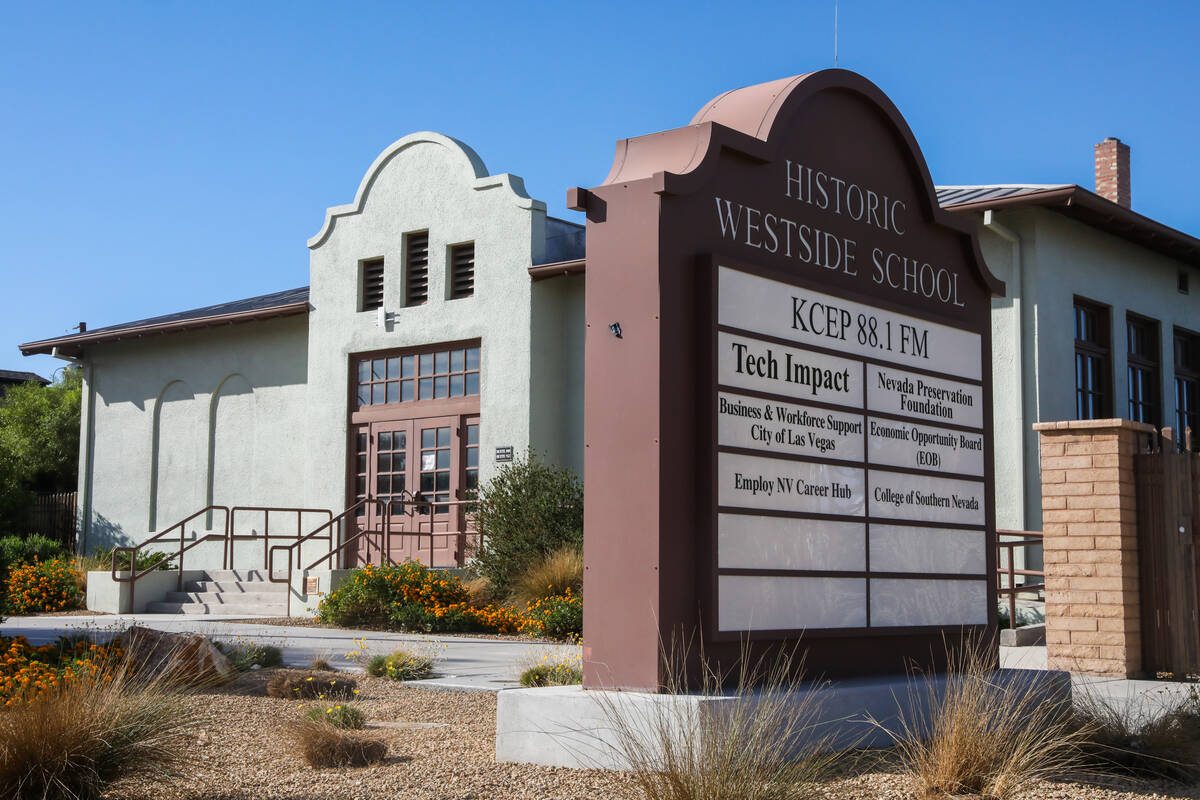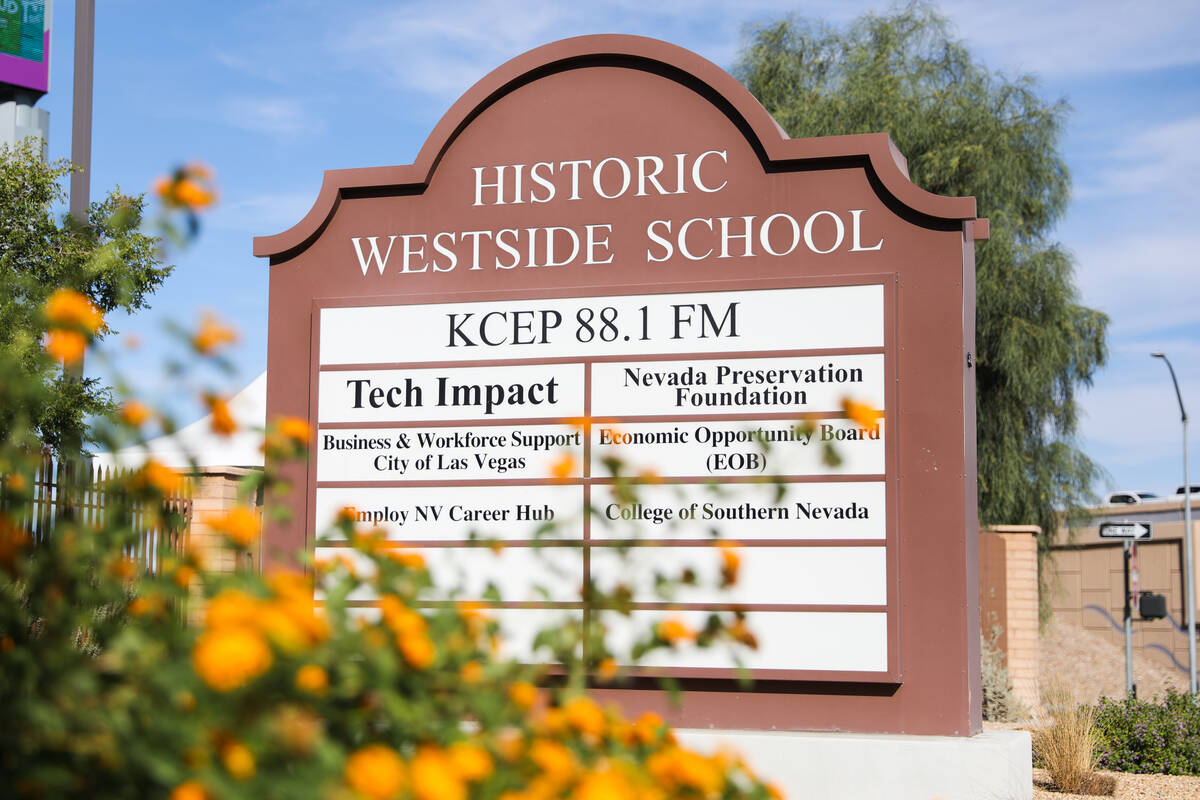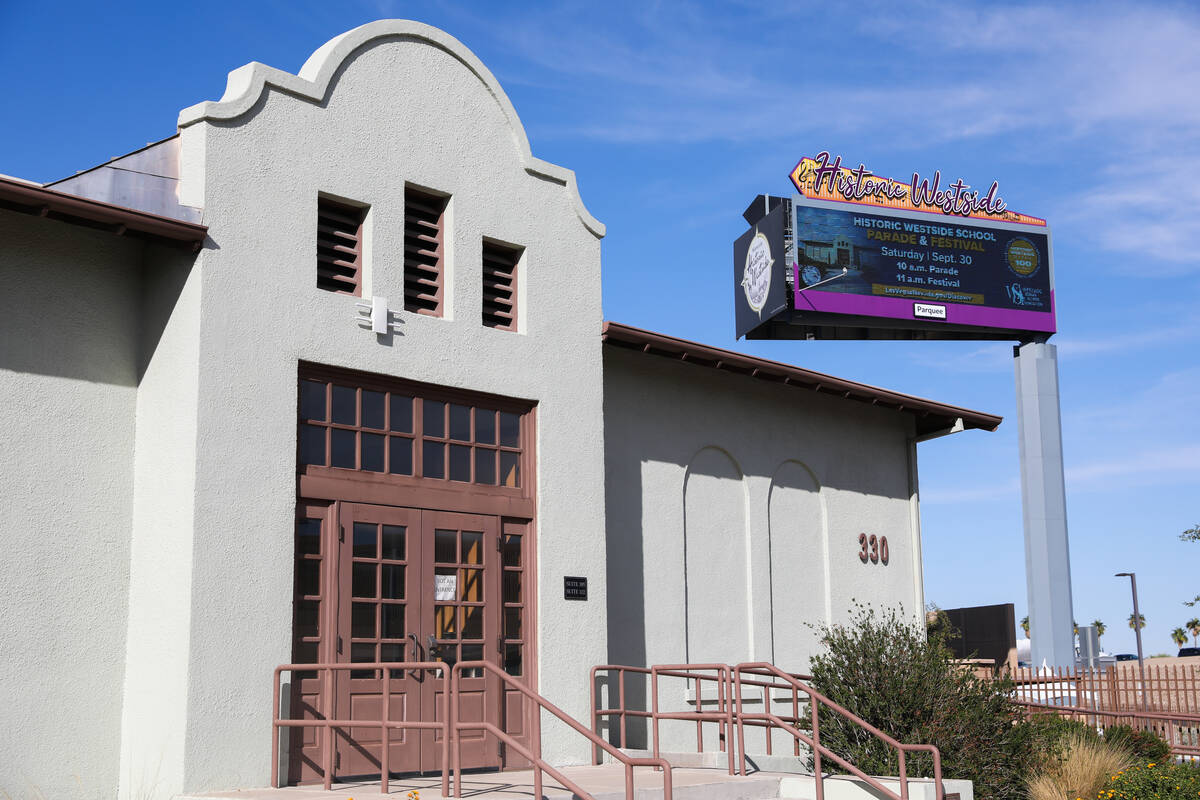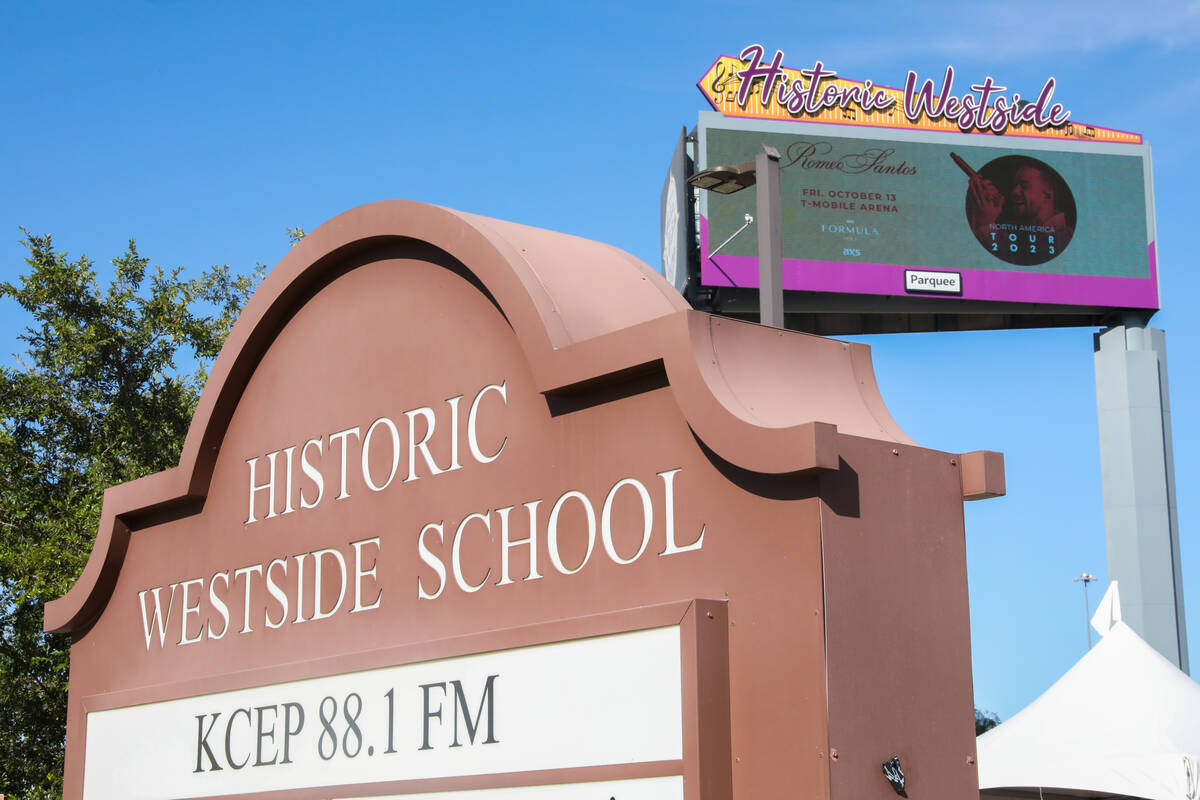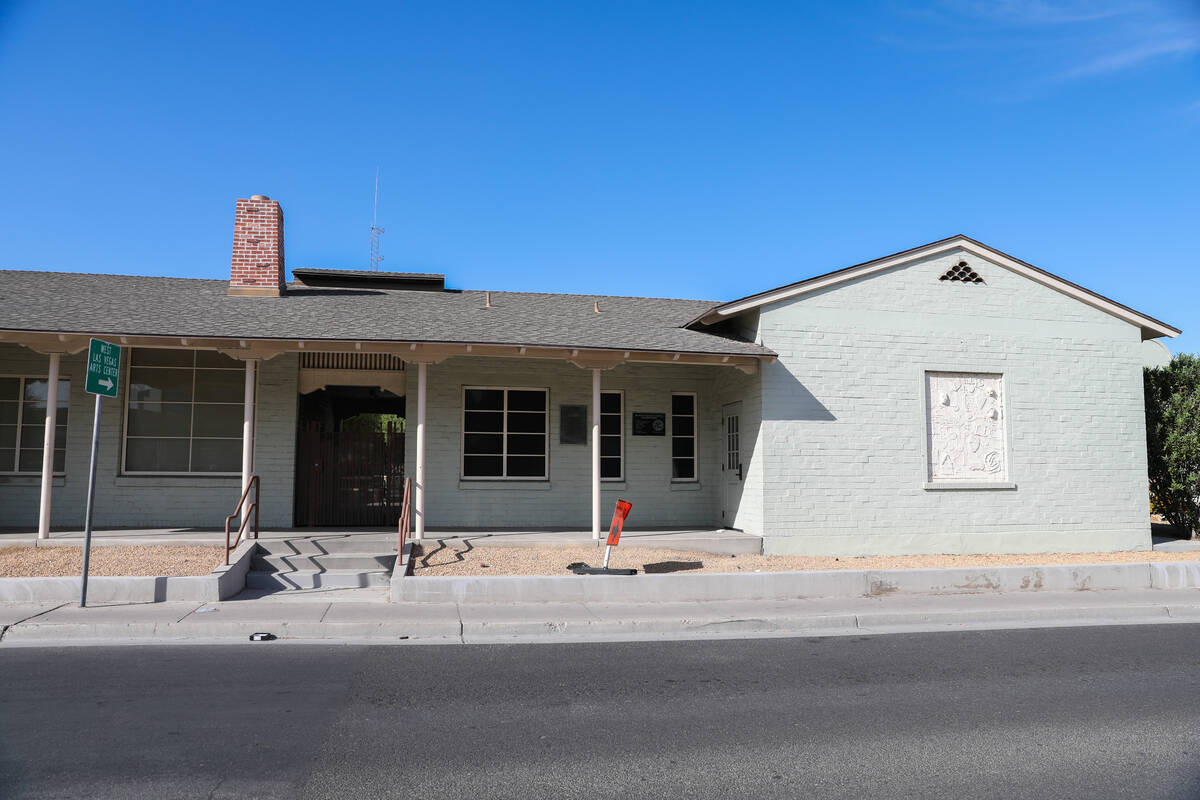 The 100-year-old Historic Westside School shaped Hannah Marie Brown, and remains an integral part of her life to this day.
When she visits the campus, Brown said she sits in the courtyard, from where she can still point out every classroom she sat in and name every teacher who educated her from 1945 until she enrolled in high school.
Brown — who is the namesake of a Henderson elementary school and a pillar in the community — fondly remembers enjoying her classes, teachers and fellow students so much that the idea of extended school breaks gave her anxiety.
"I don't think your history should ever be forgotten," the 84-year-old Brown said Wednesday.
In a city where "we tear down the old, and bring in the new," the Historic Westside School has thrived to become the oldest standing school in Las Vegas, Councilman Cedric Crear noted this week.
On Saturday, the school will celebrate its centennial with a parade — set to begin at 10 a.m. at H Street and Jackson Avenue — followed by a free five-hour festival on the campus grounds at 330 W. Washington Ave.
"It should be a great time to commemorate such a historic moment in our history," said Crear, a mayoral candidate who represents the ward that includes the Historic Westside.
100-year history
First known as Las Vegas Grammar School, the original two-room campus sat on land donated by pioneer Helen J. Stewart.
The school first taught Paiute, Latino and white students, enrolling its first Black students in racially integrated classrooms in 1926, according to the city. A second building was added in 1948, according to the National Trust for Historic Preservation.
KCEP radio station owned and operated the school from 1971 until 2015, when the city of Las Vegas began making multimillion-dollar renovations, according to the historic preservation organization.
The school continues to host the radio station, along with a technology training center and a small business support center. Construction for a workforce education and training center began this year.
Efforts to revitalize and redevelop the 3.5-square-mile, predominantly Black Historic Westside have been ongoing for years. Sens. Catherine Cortez Masto and Jacky Rosen, along with Congresswoman Dina Titus, just this week announced a $1.3 million grant for the city's Jackson Avenue Redevelopment Project.
Amid the new developments, Brenda Williams, Las Vegas' first Black councilwoman, has stressed the importance of remembering the neighborhood's history at its core.
Williams is the president and founder of the Westside School Alumni Foundation, and authored the "Westside School Alumni Stories: Our School, Our community, Our Time" book, which is now on its second edition.
She was enrolled at the school in 1949 and is a key organizer of the centennial celebration.
"You cannot tell the story of Las Vegas without the story of the Historic Westside School," she wrote in a statement. "We are celebrating 100 years of Las Vegas' first, and most historic, school, as well as all of the teachers and students who have passed through these halls and gone on to shape our city."
Claytee White, historian and director of UNLV's Oral History Research Center, mentioned the Historic Westside's resiliency and long-lasting legacy.
Of the school's longevity, she said, "There is a lot in the community that's still standing, but for something to be 100 years old, this is rare."
Contact Ricardo Torres-Cortez at rtorres@reviewjournal.com. Follow @rickytwrites on X.